So we've gotten to that part of the year where half of you are on vacation, the other half is trying to entertain children for the summer, while realizing that teachers all need a 1000% raise because whaaaaaaaat do we do with these small people all day, and all I talk about is how flipping hot it is plus my hair is extra 3-dimensional.
I think we need a little pick me up.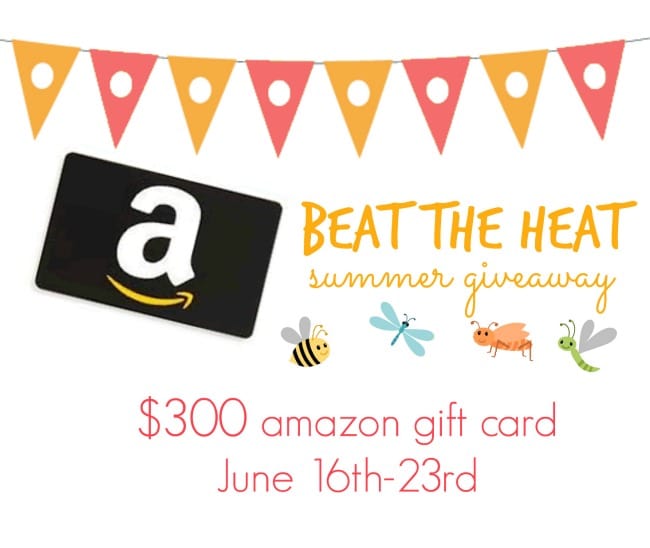 If I could win this $300 Amazon Gift Card, I could put a SERIOUS dent in the cookbooks on my wish list. Or I could buy like infinity boxes of kitchen gadgets. Plus a cool hair dryer to tame my curls a little. Maybe a box of those little spray bottle fans that mist the million degree misery away for a minute.
Oh the things you can do with an Amazon gift card.
What will you do with yours if you win?!
Enter using the widget below. And good luck!