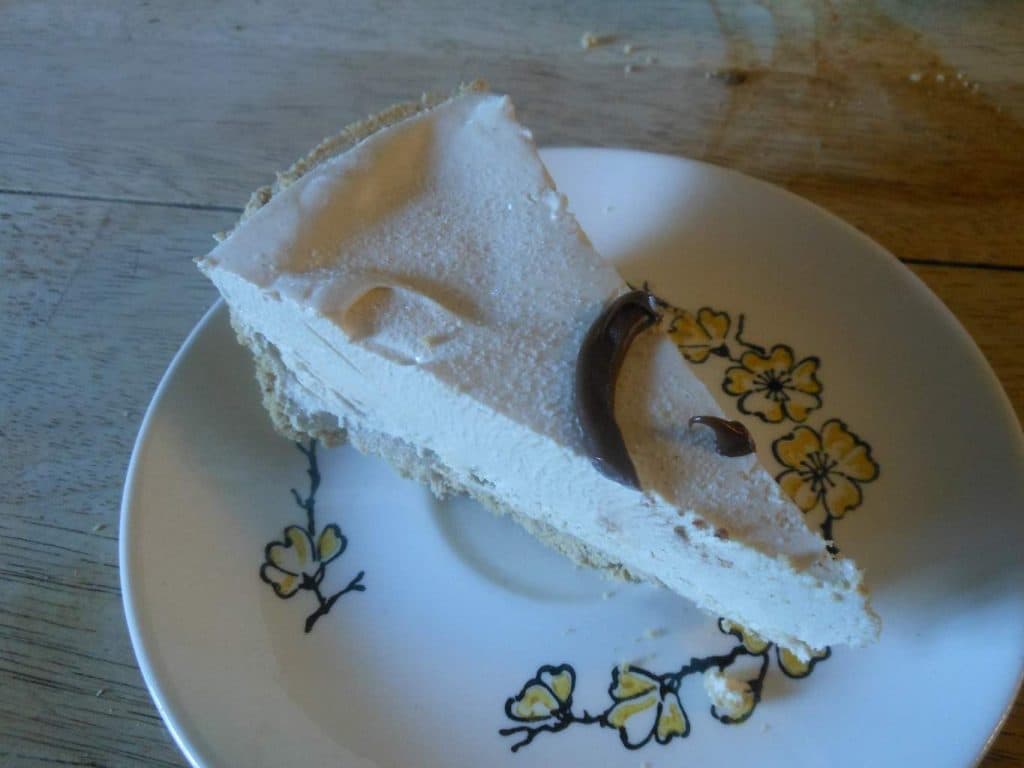 In all the time that Chad and I have been together, he has made me exactly three things:
bacon, egg, and cheese sandwiches
peanut butter pie
oatmeal (which he accidentally salted because the box told him to… it produced some pretty special results…)
We both had to work on our first Valentine's Day together, so like many people do, we chose to celebrate the weekend before. Specifically, the Saturday before.
I used to work on Saturdays. EVERY. SINGLE. SATURDAY.
While I was working Chad kept sending me strange text messages. One asked, "What is confectioner's sugar? Is that different from regular sugar?" It was shortly followed by, "Where is the peanut butter?" and then, "How do you soften cream cheese?"
I was beginning to wonder just exactly what sort of disaster would be waiting for me when I got home?
Then came the frantic phone call. It went something like this:
Chad: "Hey. How do you fold something?"
Me: "Are you asking me how to do laundry? Are you doing laundry?!"
Chad: "No, no. I mean when you're cooking. Like if the recipe says to fold it in… what's that mean?"
Me: "So no laundry, then?"
No laundry.
But there was pie. Peanut butter pie. Executed perfectly, folding and all.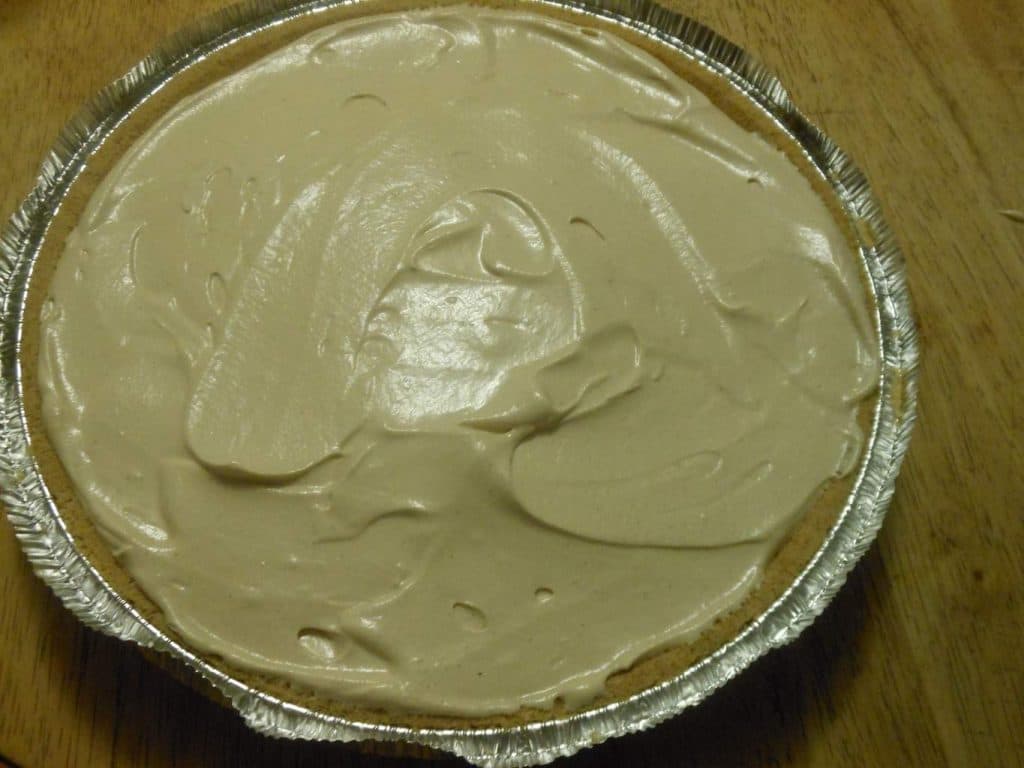 Today is my birthday.
And for my birthday, Chad made me his now famous no-bake peanut butter pie.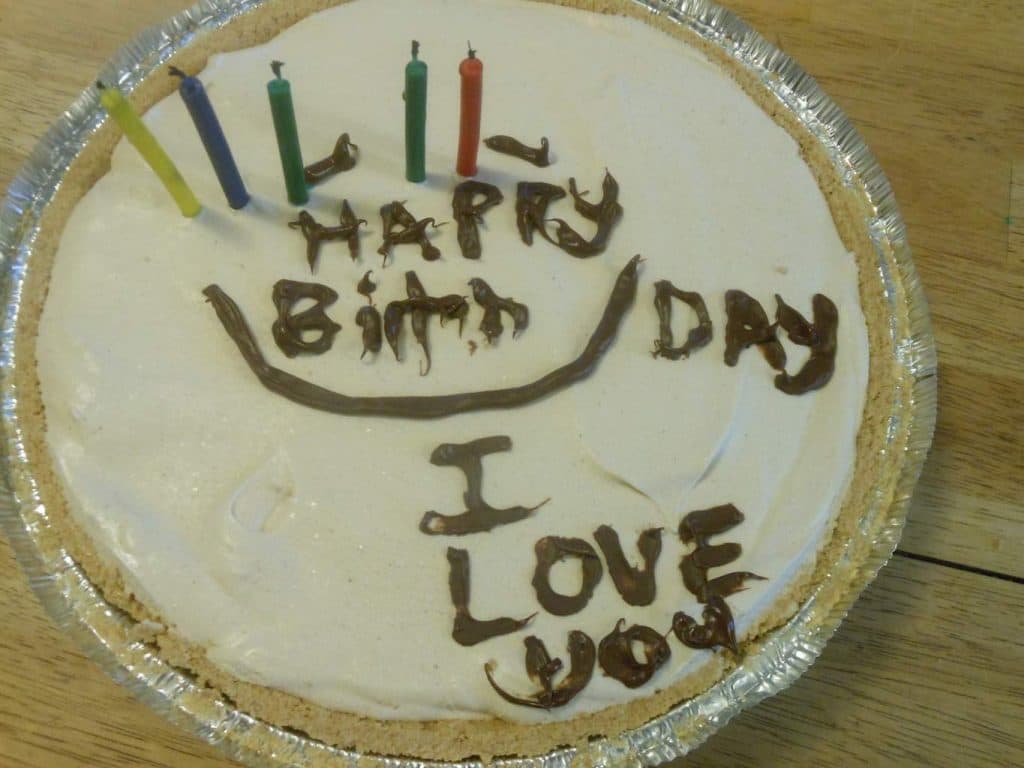 He also managed to get his hands on my cupcake decorating kit and with a pastry bag and a Wilton #230 tip he piped the words on my birthday pie with Nutella.
I think he loves me.
**Note: Before I publish this I am supposed to tell you that Chad DOES know how to spell "birthday", but the Nutella got away from him. If you look closely the lower case "r" just rolls right on into the cross of the "t"**
I caught him in the act this time, measuring peanut butter ever so carefully and folding Cool Whip into softened cream cheese.
And because this pie is so completely delicious, so creamy and cool and rich with peanut butter and that sandy graham cracker crust, I photographed Chad's efforts. Here is my gift to you: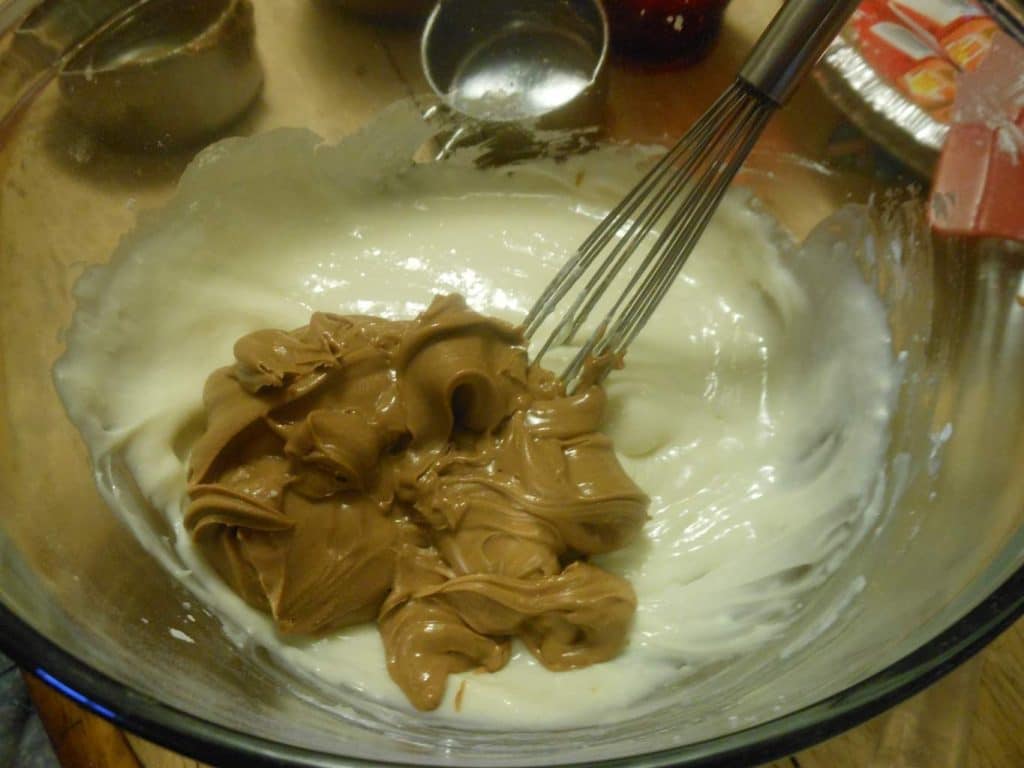 Chad's No-Bake Peanut Butter Pie
Ingredients
1 (8 ounce) package cream cheese, softened
1½ cups confectioner's sugar
1 cup peanut butter
1 cup milk
16 ounces Cool Whip (Chad bought 2/ 8 ounce containers), thawed
2 (9 inch) prepared graham cracker crusts
Instructions
Whisk together cream cheese and confectioner's sugar. Mix in peanut butter and milk. Beat until smooth. Fold in the Cool Whip. Spoon into the prepared pie crusts, cover, and freeze until firm.
Find the original recipe for
No-Bake Peanut Butter Pie
at Allrecipes.com
** I'd like to see what happens when you substitute Nutella for the peanut butter? Or Use a chocolate pie crust? Pretzel crust… mmmmm**