**********UPDATE 1/30/2013: First I'd like to say a great big huge THANK YOU for reading Sugar Dish Me; the response on this post has been great!! Second… many of you have left comments and sent emails with questions about this recipe, and while I have addressed those issues specifically to each individual, I wrote an updated post (with better photos, including the finished product!!) to help. Several readers have had trouble with the peppermint patties busting through the top of the brownies while baking- advice on that is included. You can find the updated post HERE.
I have been crazy stupid busy with last minute shopping, wrapping, and of course baking. Also Chad and I narrowly missed being run over by an extremely aggressive old lady with a shopping cart full of ugly Christmas garbage yesterday, so you can understand my minor preoccupation and lack of recipe posts.
I'm sorry!!!
To make it up to you I submit my favorite last minute Christmas idea to date: York Peppermint Brownies. Oh yes. I did that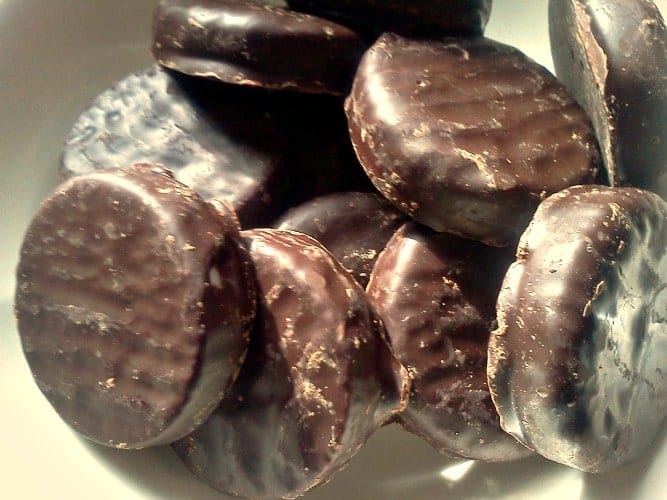 .
Make brownies.
My favorite brownie recipe is here: Forgotten Homework & Brownies
Pour half of your brownie mix into the prepared pan and then line up bite sized York Peppermint Patties.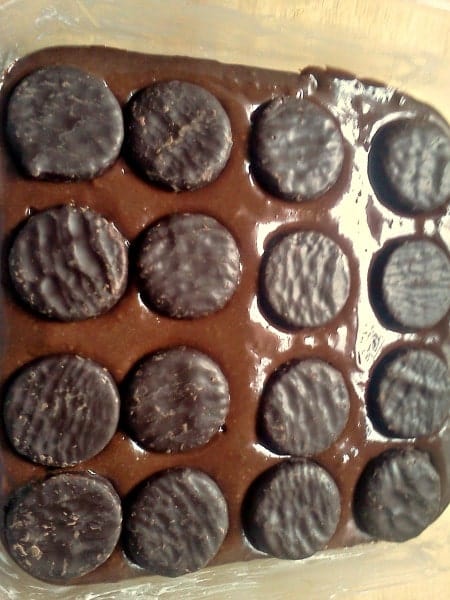 Pour the rest of the batter over the brownies.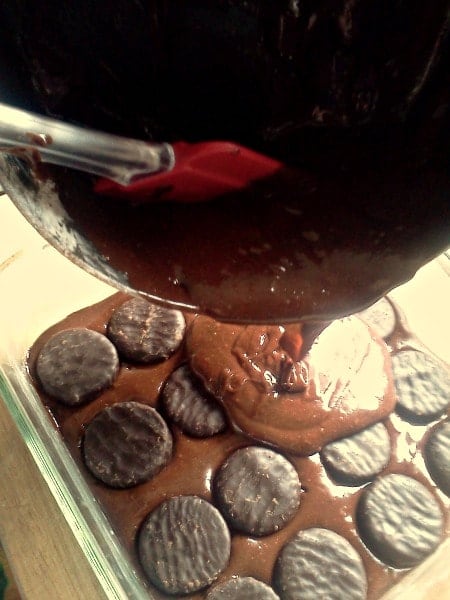 Bake.
Eat.
Merry Christmas!!!!
For an update on this recipe and photos of the finished product click HERE.