These Easy go Anywhere Rhubarb Squares pair my favorite bright, tart produce with a simple custard filling and a shortbread crust. Got rhubarb? Make Rhubarb Squares! And add whipped cream. 
PIN THIS RECIPE TO SAVE IT FOR LATER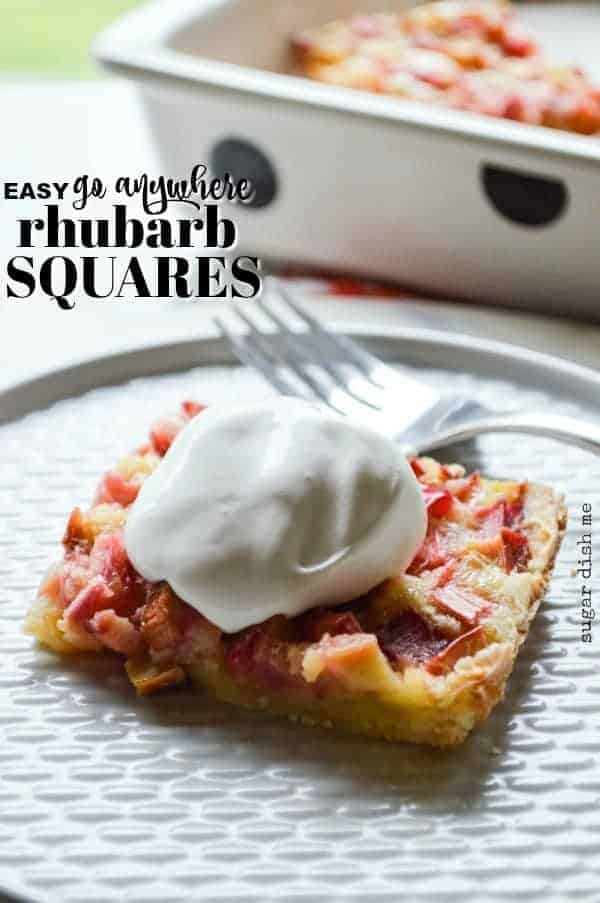 Hurry hurry hurry! If you hurry you can still find rhubarb at your local stores and you won't have to file away Easy Go Anywhere Rhubarb Squares away for next spring.
Honestly, if you live near a whole foods you probably don't have to hurry at all and you can just have rhubarb any old time. But some of us (ahem … me) do not have that luxury.