This Chili Recipe for Hot Dogs and Hamburgers is quick, simple, and perfect for all your cookout chili as a condiment needs. Lots of flavor – NO BEANS!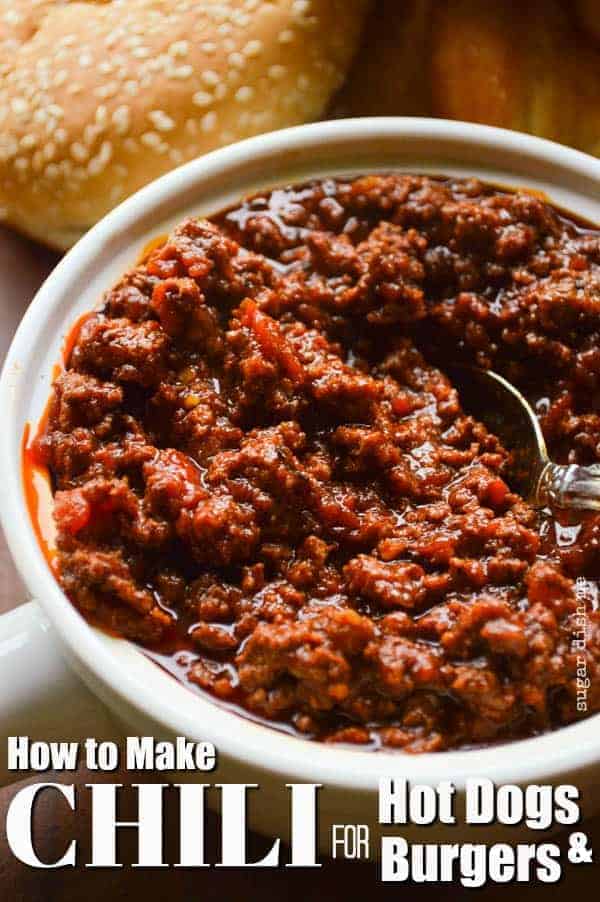 I live in North Carolina where we top all the things with a good dose of chili and some slaw. Two popular recipes here on Sugar Dish Me continue to be Carolina Style Hot Dogs and Carolina Style Burgers.
Those recipes are not without controversy though!