This Pig Pickin' Cake Roll is the perfect summer dessert! It starts with a cake mix, is loaded with mandarin oranges, pineapple fluff, coconut, and chopped pecans. The perfect addition to your next summer cookout.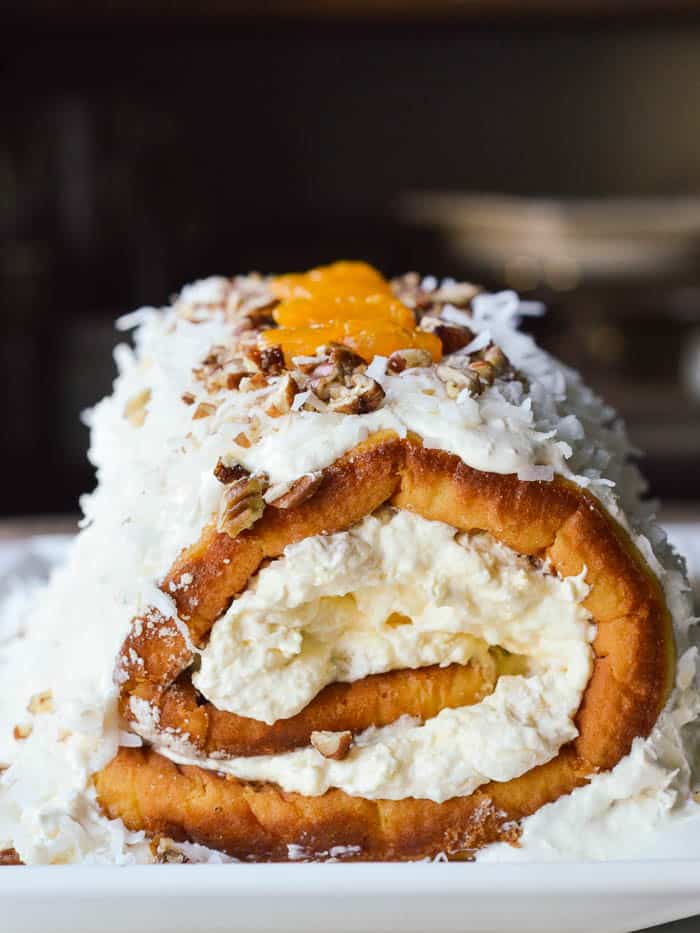 My birthday is right around the corner and I know you are all chomping at the bit to celebrate with me, right?
Pig Pickin Cake is my FAVORITE birthday cake. I request it almost every year because my mom still bakes us all birthday cakes and sings like as if we are 5. Because she is FABULOUS.
I usually make and request the layer cake version, and I even have a cheesecake cake version, but I had a moment of inspiration and thought a Pig Pickin CAKE ROLL would be the epitome of amazing, and I was not wrong.