It doesn't get much more indulgent than Giant Cinnamon Rolls the size of your hand! You can make this coffee house favorite right at home! Let's learn how.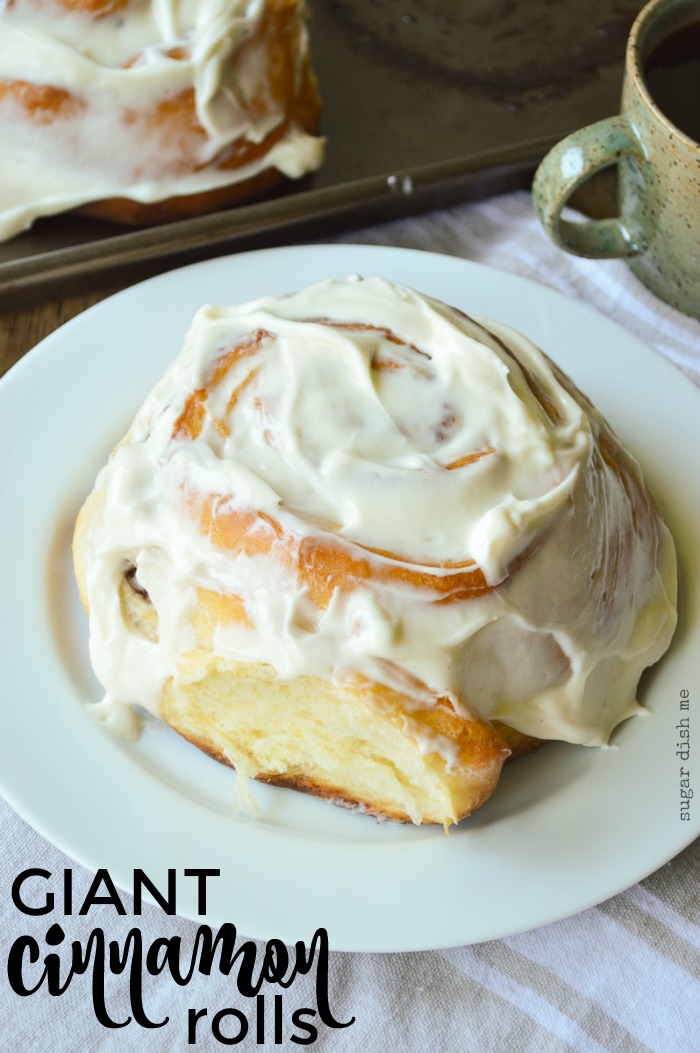 School started this week which means that there are actually a few hours a day where the house is QUIET. I took full advantage and jumped right into yeast bread baking.
There's this coffee house that I visit with a coworker when we just need a change of scenery and they are fab-o for a whole bunch of reasons. But their giant cinnamon rolls top the list. Whenever we go work there we share one, and then buy them all and take them home to loved ones because they are So. Dang. Good.