These Croque Monsieur Rolls are savory and amazing! Stuffed with ham and Gouda, topped with a buttery poppy seed dressing, and sure to impress all your brunch guests.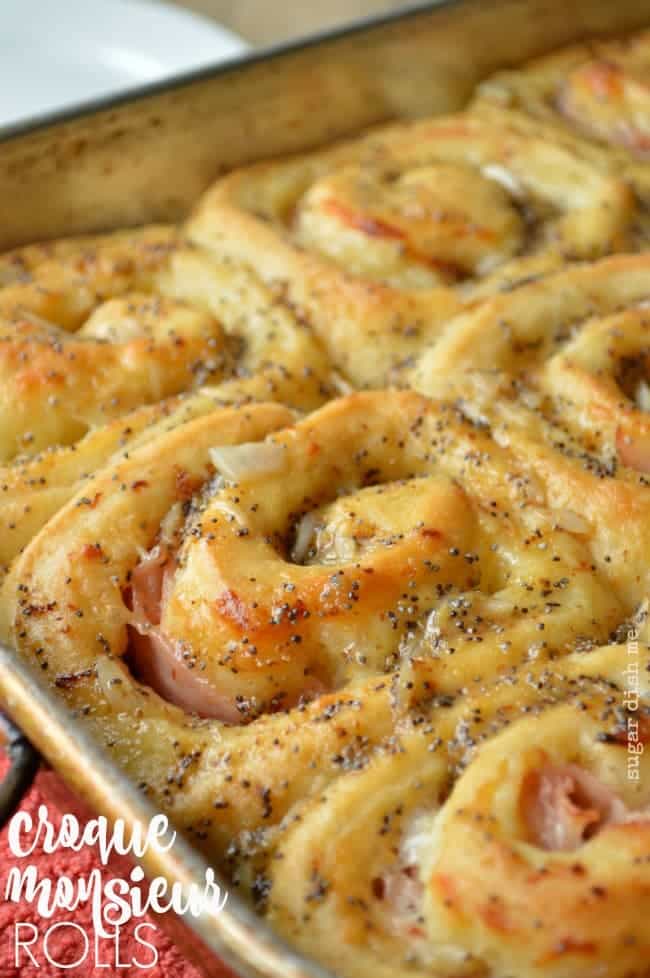 You guyyyyyssss. I made the best brunch EVER. Croque Monsieur Rolls. I'm gonna cut straight to the carb-loving chase here. These rolls are ALL ABOUT the dough. The dough that yields super tender bread that is somewhere in between the inside of a croissant and a beautiful loaf of brioche.
The first time I made this dough was for my Blackberry Sticky Buns and I knew it would be the perfect backdrop for sliced ham and smoky cheese.
…