Pulled Pork Breakfast Biscuits are southern inspired and loaded with goodness. Breakfast really doesn't get any more indulgent than this!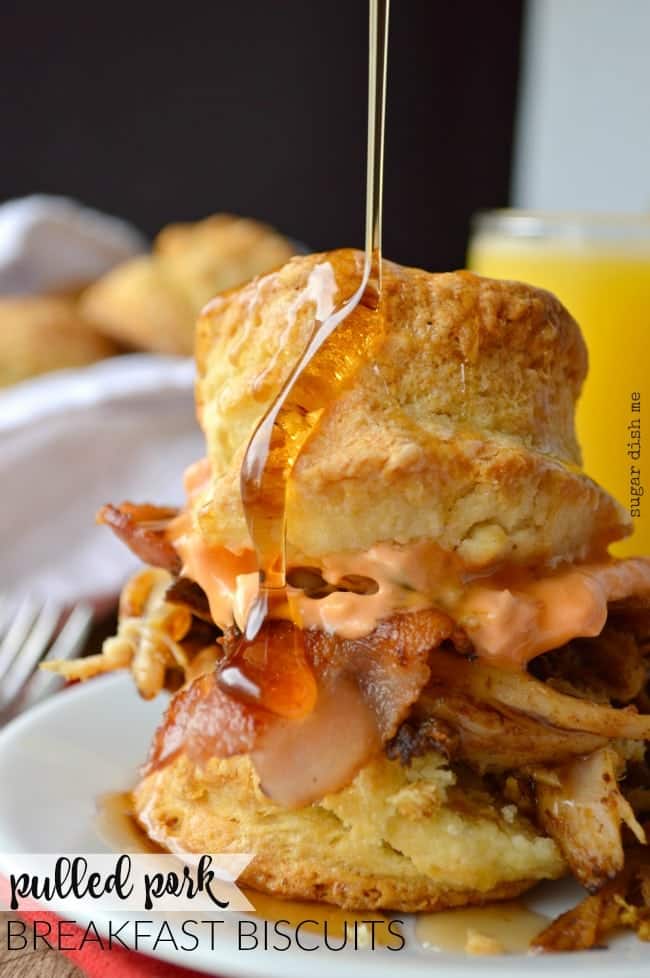 Who loves Asheville?! I do! I do!
That's the city where we had these pulled pork breakfast biscuits for the first time. I live only about an hour from Asheville, NC, so when we want good eats that's where we head.
…