Peanut Butter and Jelly Thumbprint Cookies come together quickly with just 4 ingredients! Perfect for packing school lunches and afternoon snacks.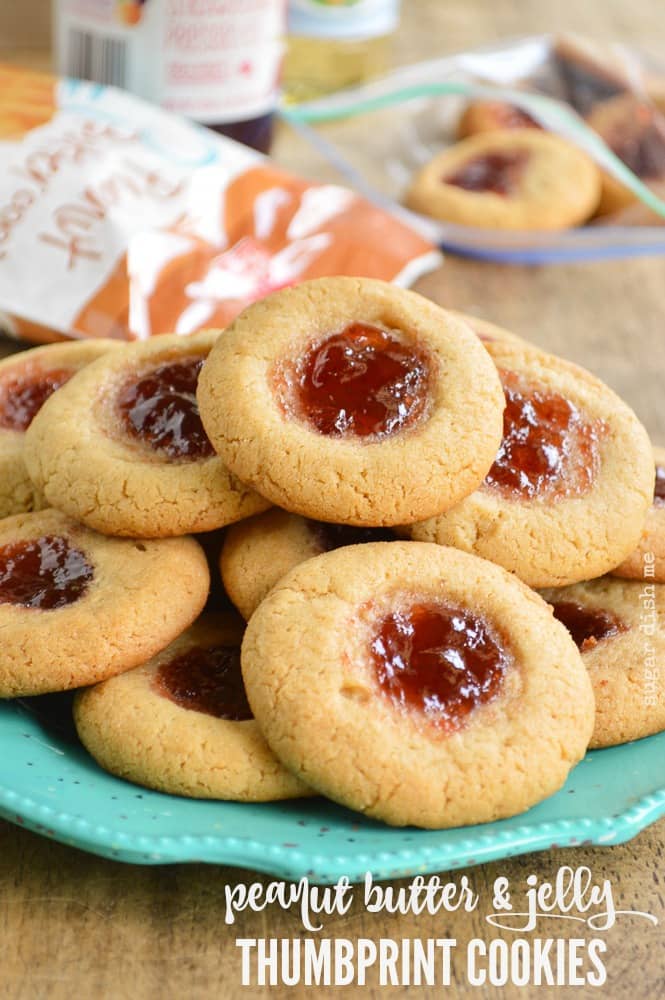 This post is sponsored by Harris Teeter. All opinions, photos, and the original recipe are my own. 
HOW DID WE GET HERE?!!? All the way to Back-to-School, I mean. I'm feeling a little confused about just exactly WHERE my summer went.
We have definitely arrived, though. Back to eating dinner before 9 pm (summer days get away from me y'all), back to actually grocery shopping instead of just buying a bunch of fruit and cereal and seeing how far that gets us, back to schedules and school buses, and peanut butter and jelly.