The biggest fattest fluffiest popover recipe you'll ever find. These popovers are light and airy, CRAZY easy to make (like you actually won't believe it), and are probably my very favorite vehicle for butter.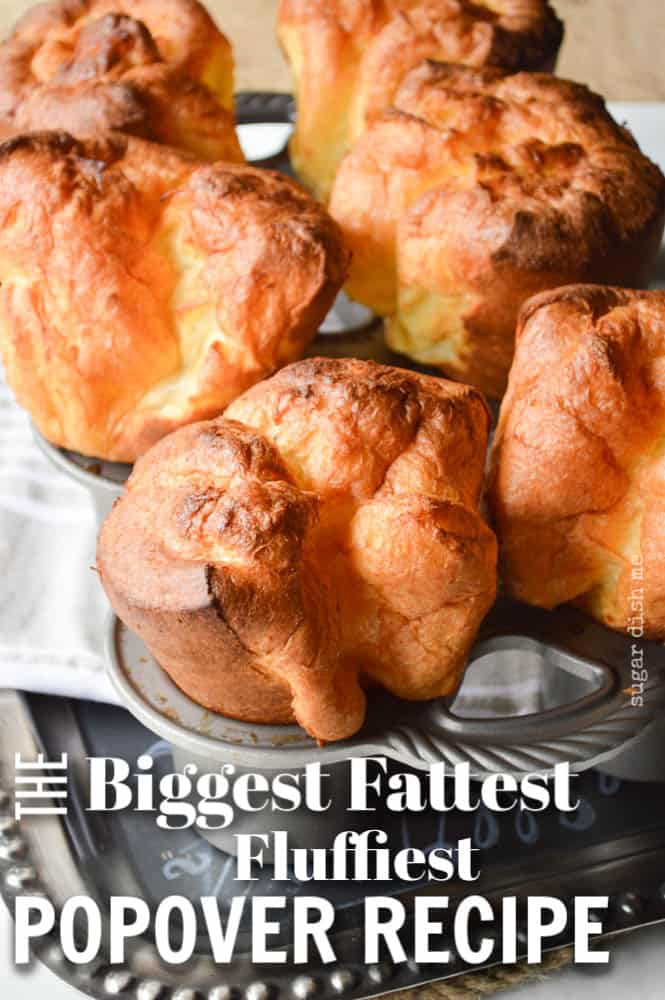 THIS is a bucket list recipe! I have always wanted to make popovers. So I decided to try my hand at making you the biggest fattest fluffiest popover recipe, and I DID IT.
When I made the Biggest Fattest Fluffiest All Butter Biscuits, you guys went a little bit nuts about 'em. I mean really, what's better than big 'ol fluffy carbs? I am with you on that. Giant Cinnamon Rolls were also a hit. This popover recipe is right there in the realm of giant delicious carbs that will make people think you are some kind of baking phenom, but popovers are UNCOMPLICATED. I promise.