Spiced Rum Cheesecakes are little 4-bite treats laced with spiced rum and smothered in a homemade boozy caramel studded with pecans. This dessert is perfect for dinner parties, holidays, and for all the spiced rum lovers in your life.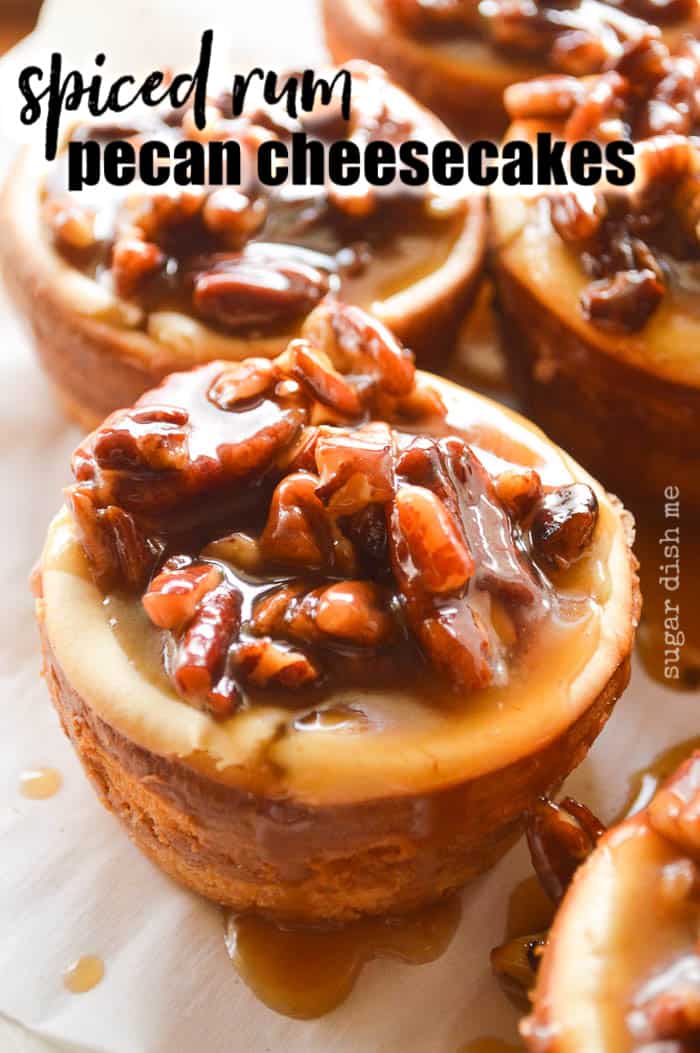 Remember that time I made Spiced Rum Cupcakes with Boozy Buttercream and they were your actual favorites for like two whole years?
I'm sort of hoping you feel the same way about these cheesecakes. Spiced Rum Pecan Cheesecakes are definitely loveable.