Jalapeno Popper Flatbreads are the cat's meow! Er … the dog's bark. No. That's annoying. Jalapeno Popper Flatbreads are my carb-happy way to enjoy all the awesome flavors in a jalapeno popper. Makes a lot. And there's bacon! Share it with friends.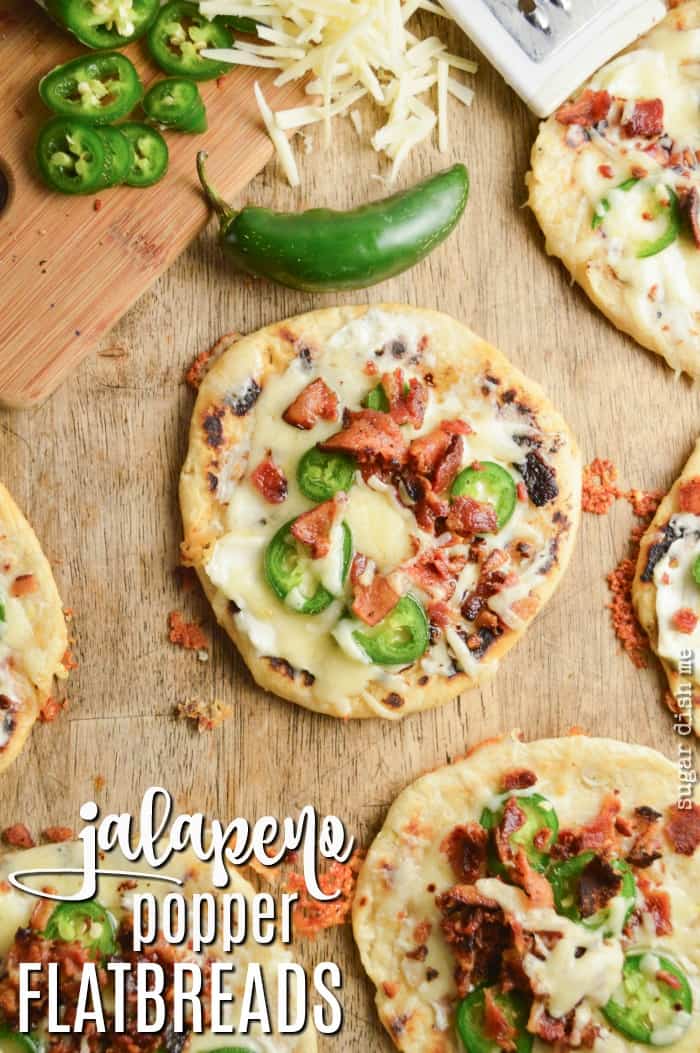 Update January 2018! Sometimes I forget about my old recipes and I go back and remake them because a. I want to re-test and make sure I wasn't totally off my rocker in 2013 (when I originally made these flatbreads), b. to re-photograph because sometimes old recipes are awesome but LOOK 100% embarrassing, and c. because it's fun to re-share nearly 5-year-old recipes with readers that have jumped in here since then. 
I can tell you that I loved these just as much this time, and everyone that ate them did, too! Making my own flatbread was fun [for me] but if you just wanna tackle the actual toppings part, scroll down for some easy shortcut recommendations. 
Here's the original copy that I wrote way back in June 2013:
Summer has commenced in North Carolina and it is HOT. Sticky suffocating why-don't-I-have-my-own-pool kind of heat.