Blueberries and Cream Oatmeal is hearty, delicious, and homemade! You can use fresh or frozen blueberries for this recipe that comes together in just 10 minutes!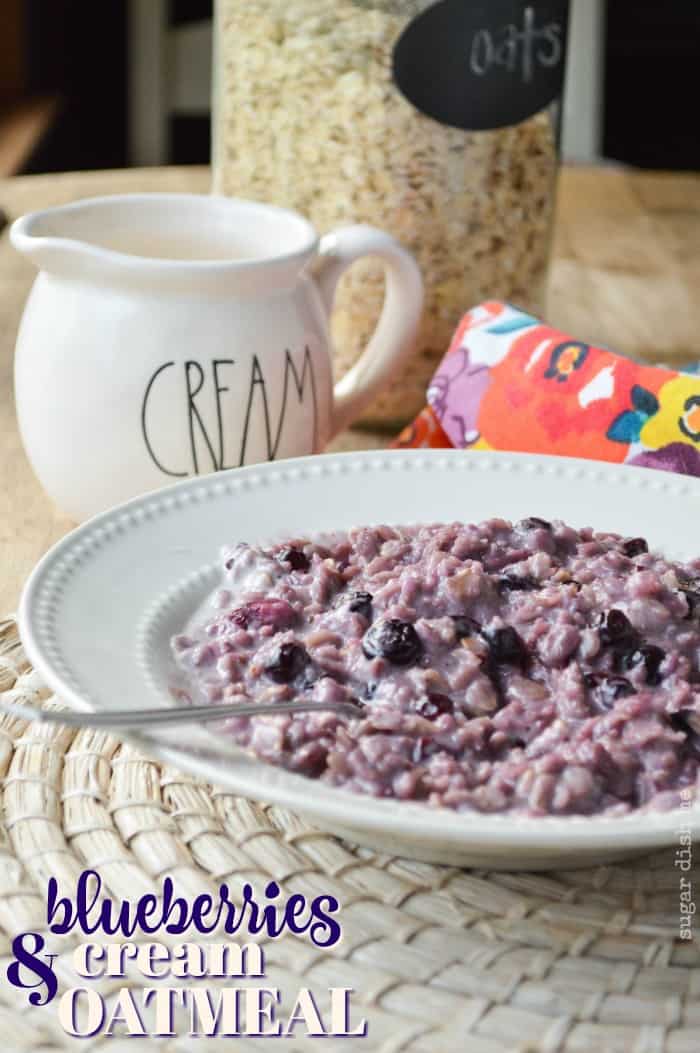 Wanna Pin this Post for Later? Click Here
Yep. I made us more oatmeal. It's a staple.
As a kid I was super in love with instant oatmeal packets. The Maple and Brown Sugar was my JAM (so much that I actually have a recipe for homemade instant oatmeal – maple and brown sugar, mind you).
But when I grew up and realized that oatmeal packets cost eleventy billion dollars, I learned home to make my own Perfect Stovetop Oatmeal. It sort of made me wonder why I ever bought those crazy expensive little packets.