Chinese Pork Lettuce Wraps are simple and delicious! Made with Slow Cooker Chinese Hacked Pork loaded with the flavors of Chinese BBQ (hellooooo hoisin sauce!). A little sticky rice and buttery, crisp lettuce, and these Chinese Pork Lettuce Wraps will fast be a new fave addition to your weekly menu rotation!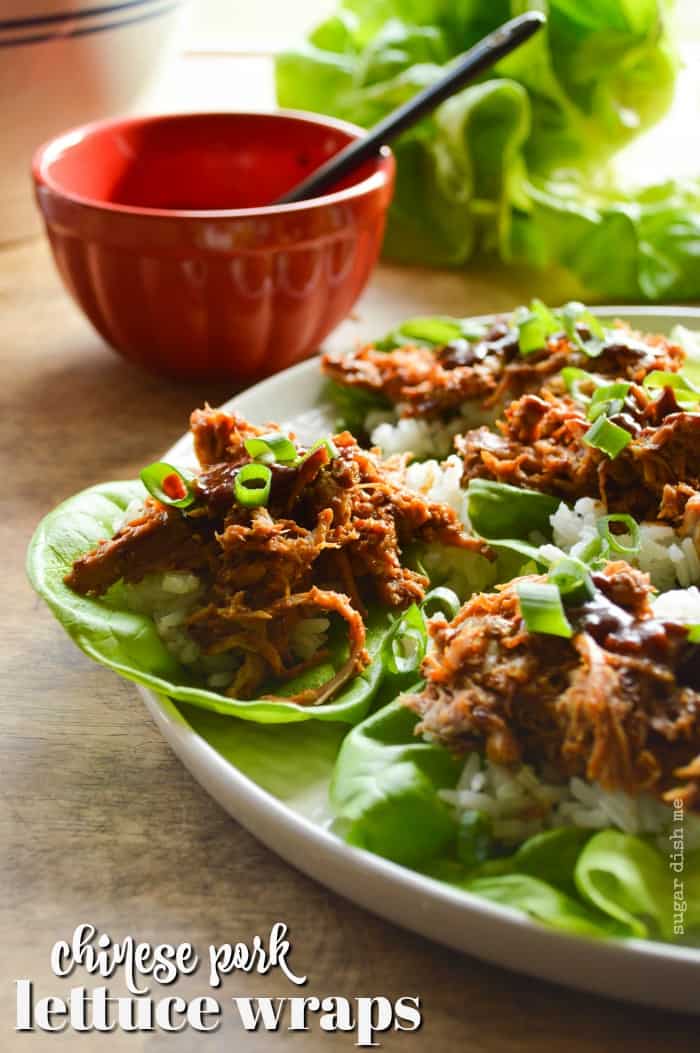 A few years back I realized that you guys looooooove a good lettuce wrap when I made these Buffalo Chicken Lettuce Wraps. That recipe stays in the Sugar Dish Me top ten no matter the season.
So this year, as I was digging through the archives looking for some of my older but still good recipes to revitalize, I landed on my old [like so old it had no photos old] Slow Cooker Chinese Hacked Pork recipe and thought AHA!!! Imma put that pork into a lettuce wrap.
It was a great plan.