Welcome to the biggest coolest thing I have ever been so excited to give away!!!
It's January you guys, and with the holidays well behind us and the 2014 daily grind in full swing I thought you could use a little pick me up.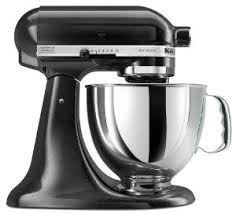 A pick me up in the form of this super amazing workhorse of a stand mixer — KitchenAid!!!
I have to tell you that I am a little jealous that I can't win, but I am super excited for whoever does, and I am totally thrilled to pieces that I was able to do this for you — every last awesome one of ya. I didn't do it alone though. I teamed up with a few fantastic friends – we all threw a little cash into the We Love Our Readers Pot – and when you enter you'll be introduced to the other people that made this possible. All of them are wickedly talented kitchenistas that I can't say enough good things about, so I am pretty excited to share them with you too!
To enter use the Rafflecopter widget below – you must like or follow all the pages to be entered…..
This giveaway is for a 5 quart Artisan mixer in "Caviar" with stainless steel bowl, flat mixing paddle, dough hook and wire whisk attachment. Entrants gain an entry for each option. Please set your Facebook "likes" to public so we can validate the winner of this giveaway. Contest is open to the continental 48 states only. May the odds be ever in your favor (gold stars to anyone that actually caught that).
You guys are cool and I basically just love your guts. No really. I do.