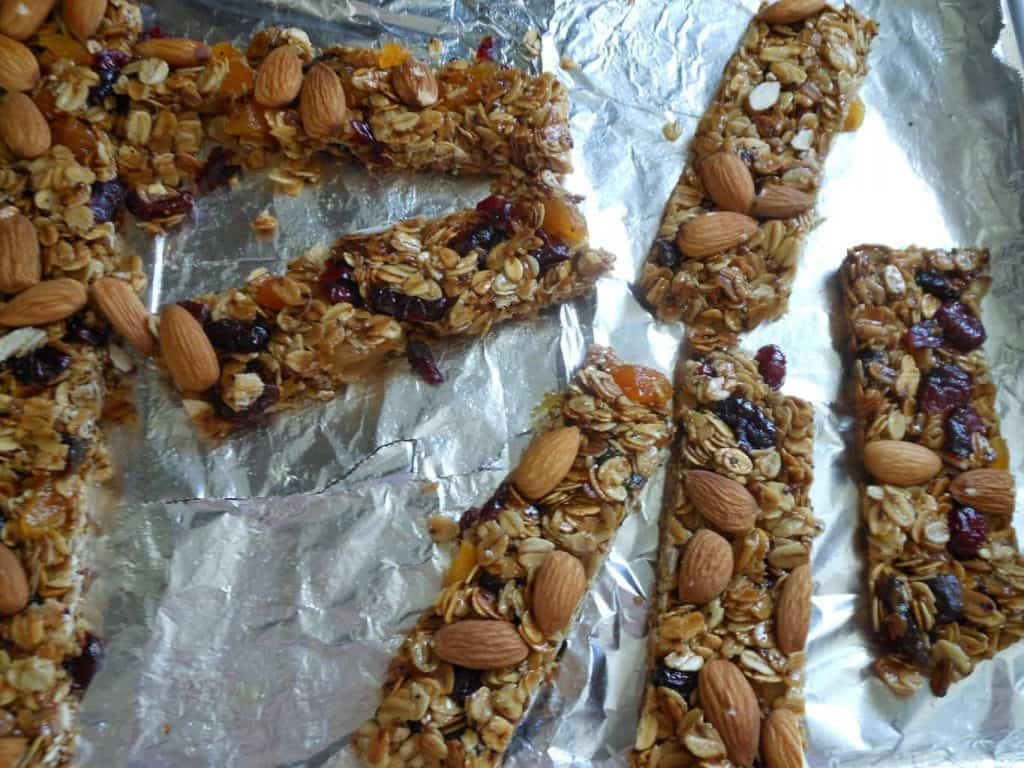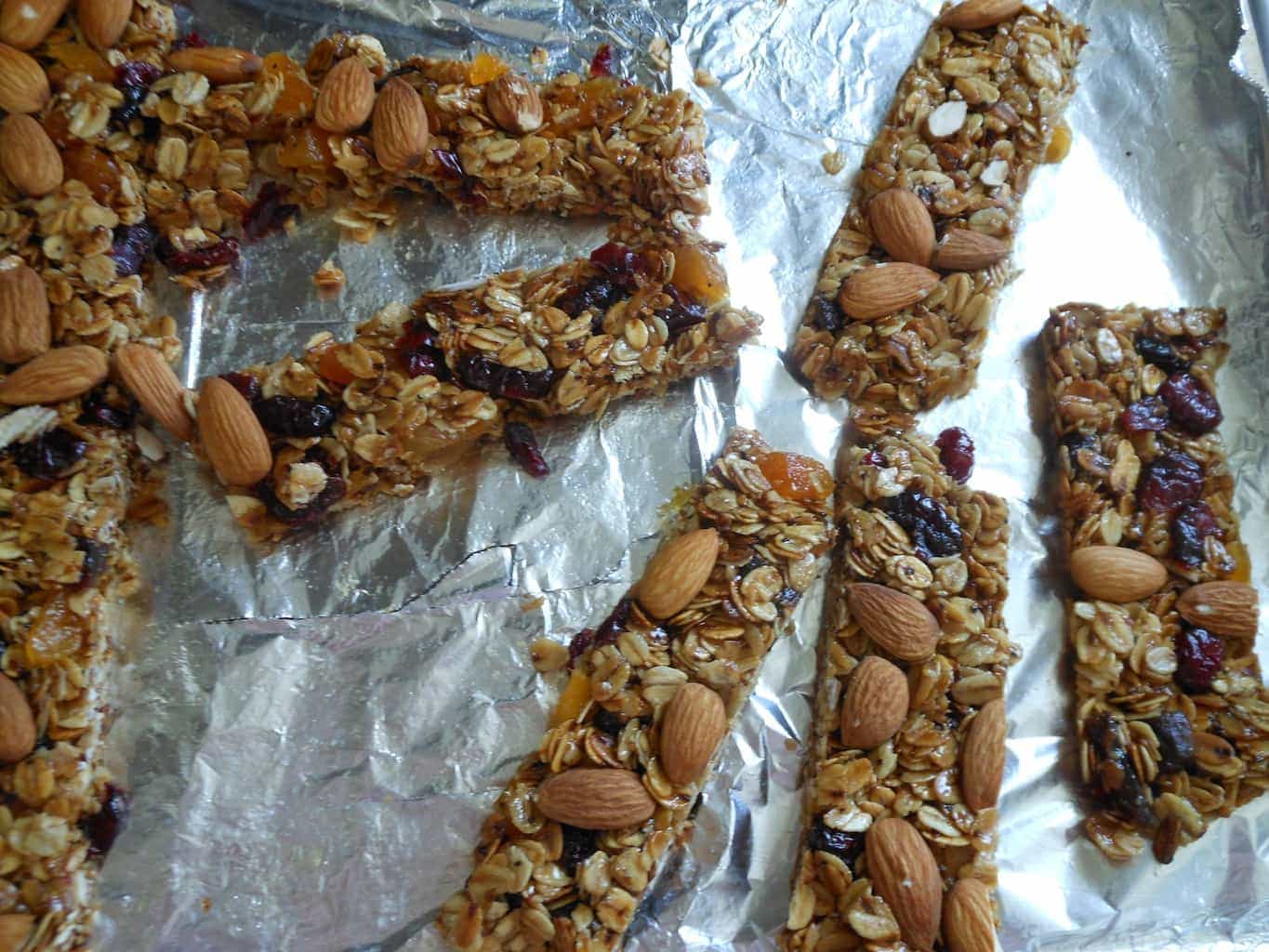 My littlest sister is a pretty proficient kitchen-ista (our other sister is the brownie/pumpkin muffin queen; her ability to bake any and everything into muffin cups can't be touched). Every once in awhile she sends me a completely random photo of something she found a minute to prepare (though I have no idea when she finds the time between work and her status as a full time student). I have pictures of her pretty veggie-laden pasta salad and some chicken tortilla soup. Occassionally she shoots me a quick text message asking for an ingredient suggestion or bake time, and it thrills me to pieces everytime she does.
When my littlest sister comes to visit, our time is always spent in the kitchen with a bottle of wine, lots of catching up, and some sort of meal concoction. Our foodie experimentation has yielded things like whole wheat white lasagna (all stuffed with spinach and greens and like 17 kinds of cheese), my infamous pumpkin cake (find a mini version of that here), or the small Mexican feast we shared before she left for France (where there is an apparrent lack of Mexican food). She and I have always enjoyed the same kinds of foods; we tend to seek out many of the same flavor combinations and love the creativity that playing in the kitchen can offer our palates.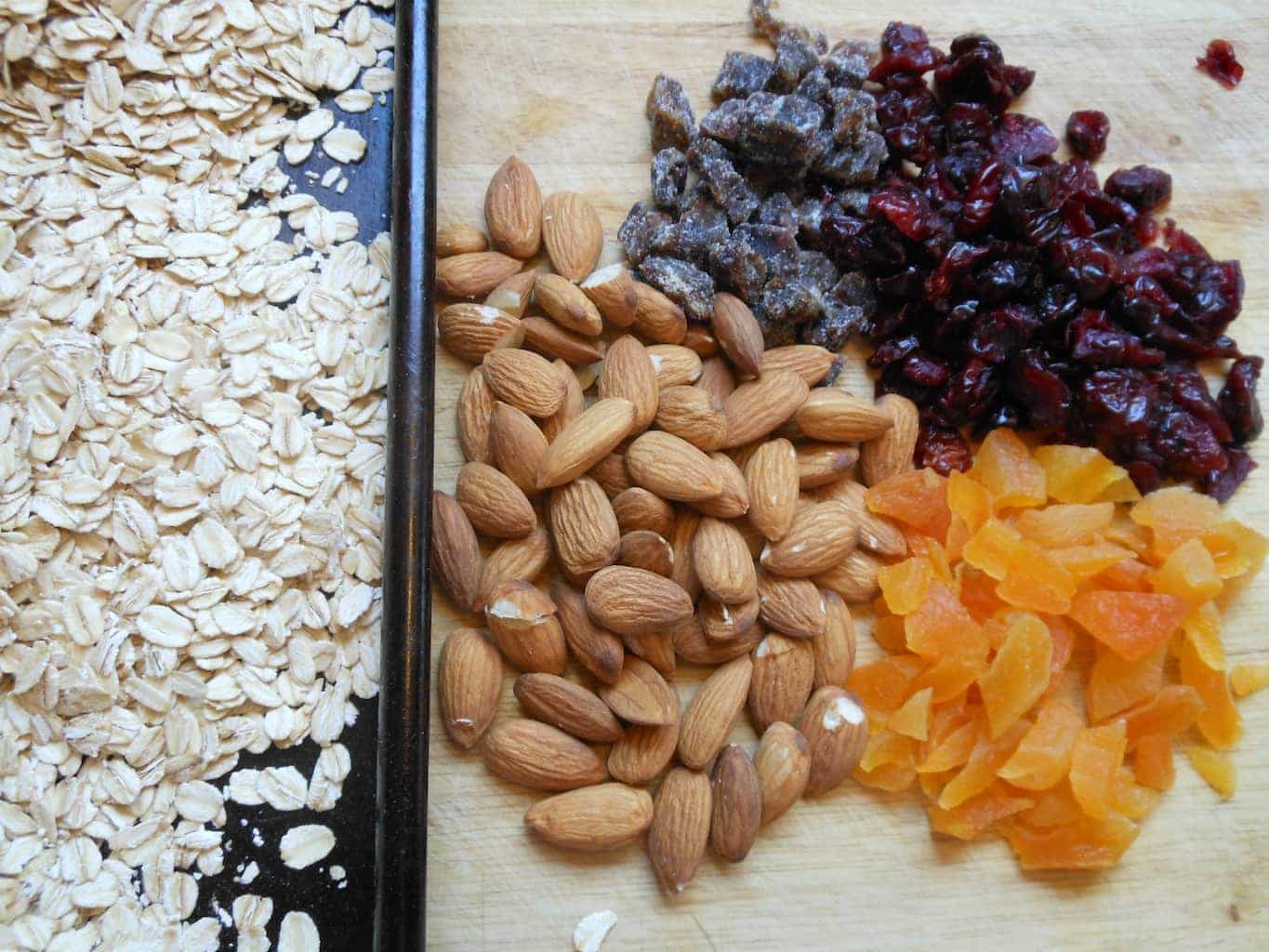 I received a short message from Littlest Sister the other day, and in it was a simple request: granola bars that stick together without peanut butter (for the record, I do not know what the opposition to peanut butter is because in my world it's kind of like bacon or chocolate– it makes everything better). So I set to work trying to find granola bars with another kind of "glue".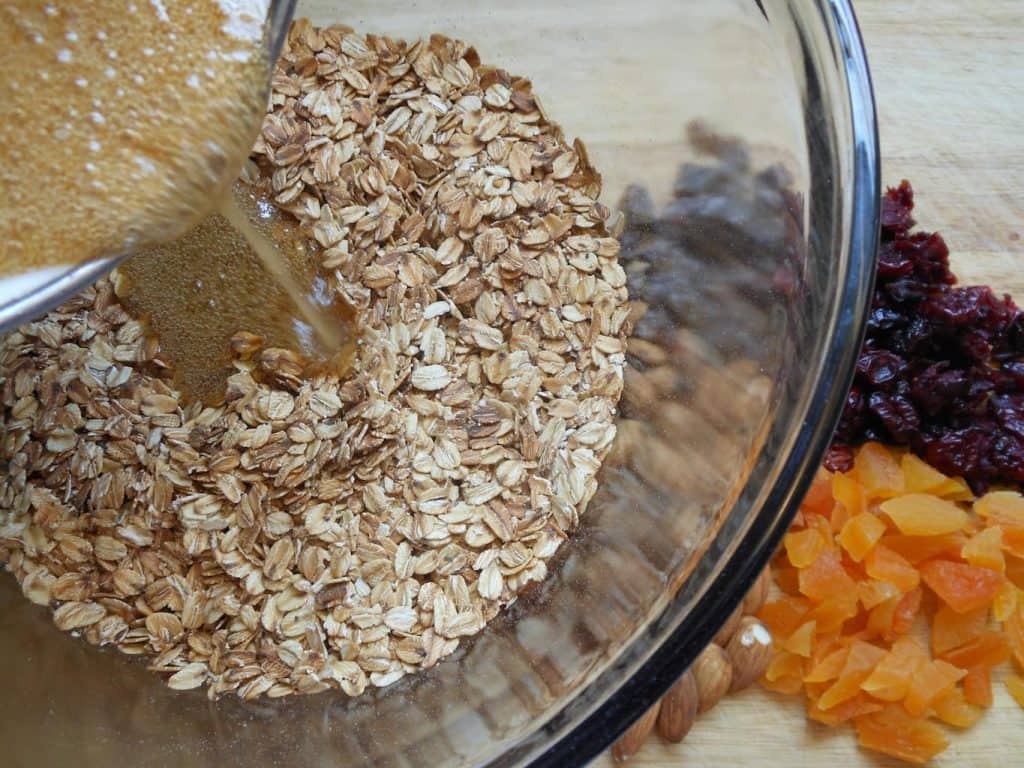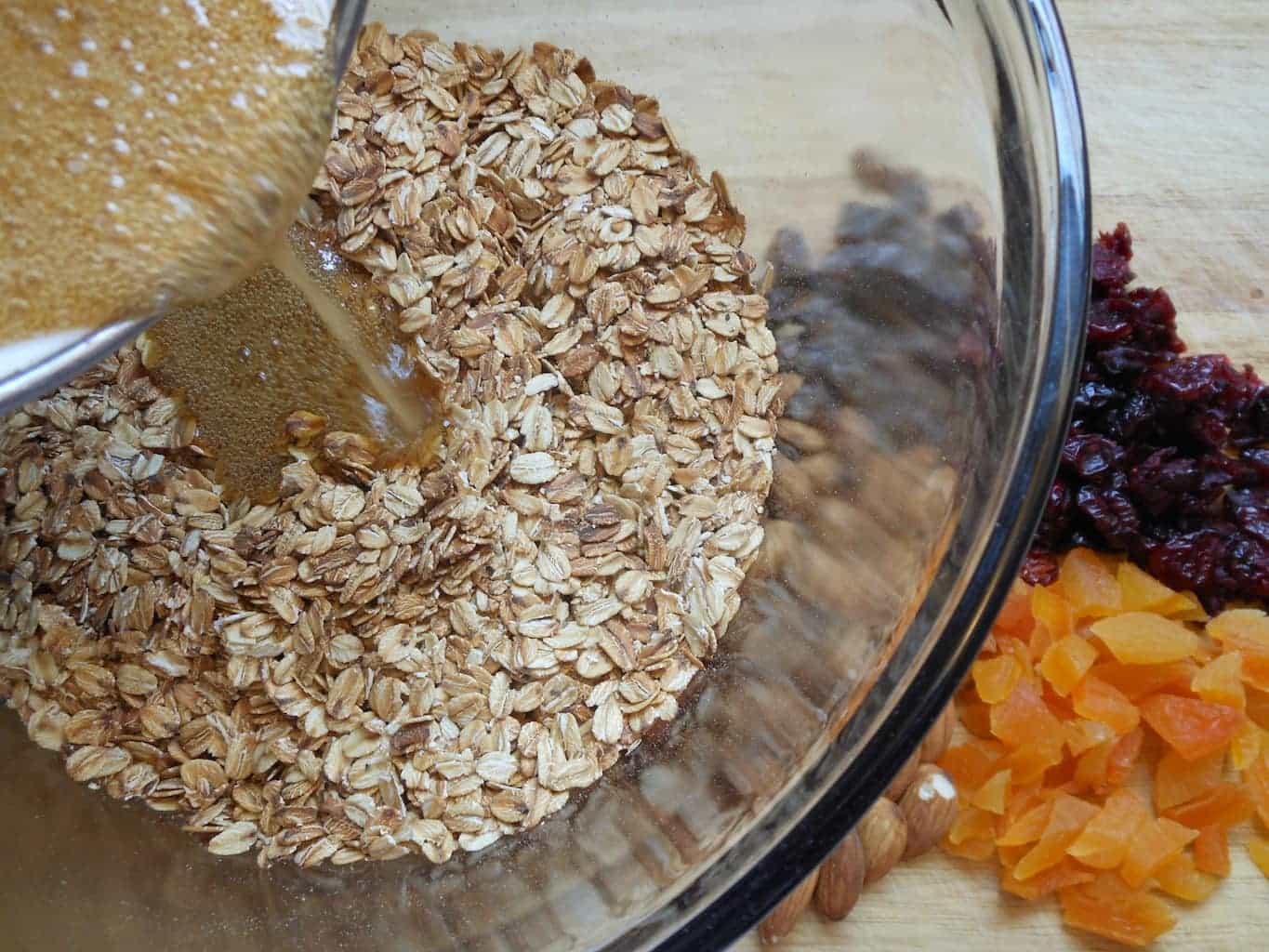 I read 7,354 recipes for granola bars. Okay maybe it wasn't quite that many, but it seemed like it. Healthy granola bars seem to be a logistical conundrum. When I read a recipe that claims to be healthy, I don't expect to read an ingredient list boasting 2 cups of sugar. Or butter. Or a small boatload of salt. And since we were avoiding peanut butter, I decided to scrap the almond butter substitute option as well. After a serious granola bar education, I decided to forge ahead with very little guidance all by myself.
It worked.
I toasted oats in the oven and then coarsely chopped all the dried fruit I could find in the cupboard, which today was cranberries, apricots, and dates.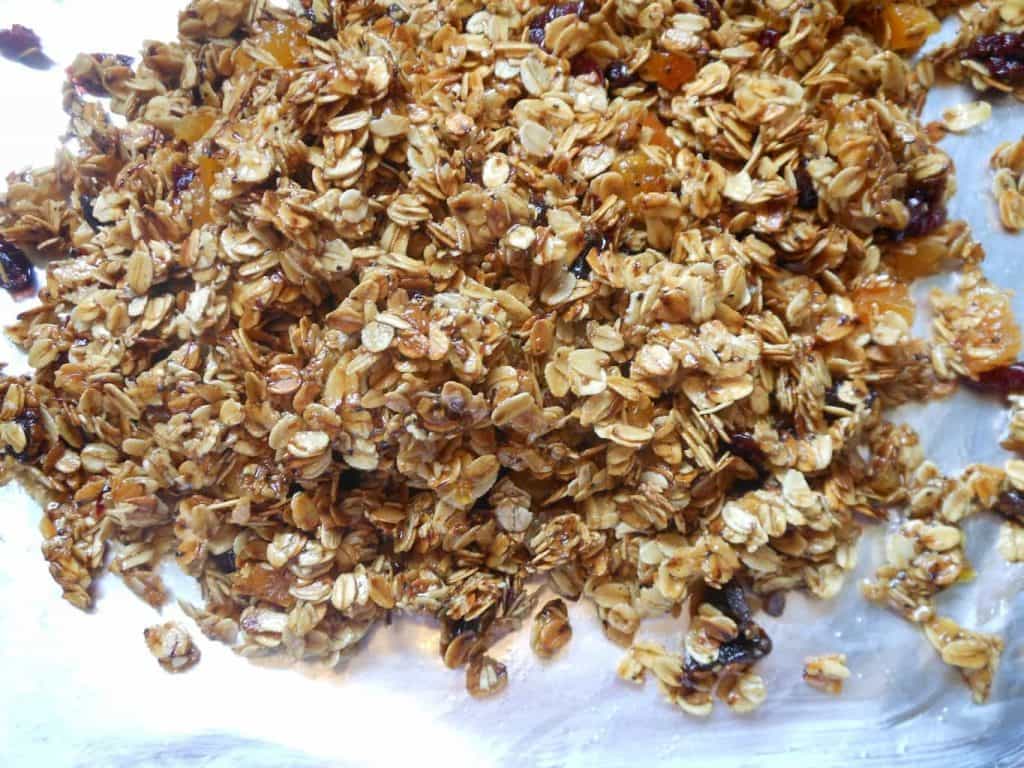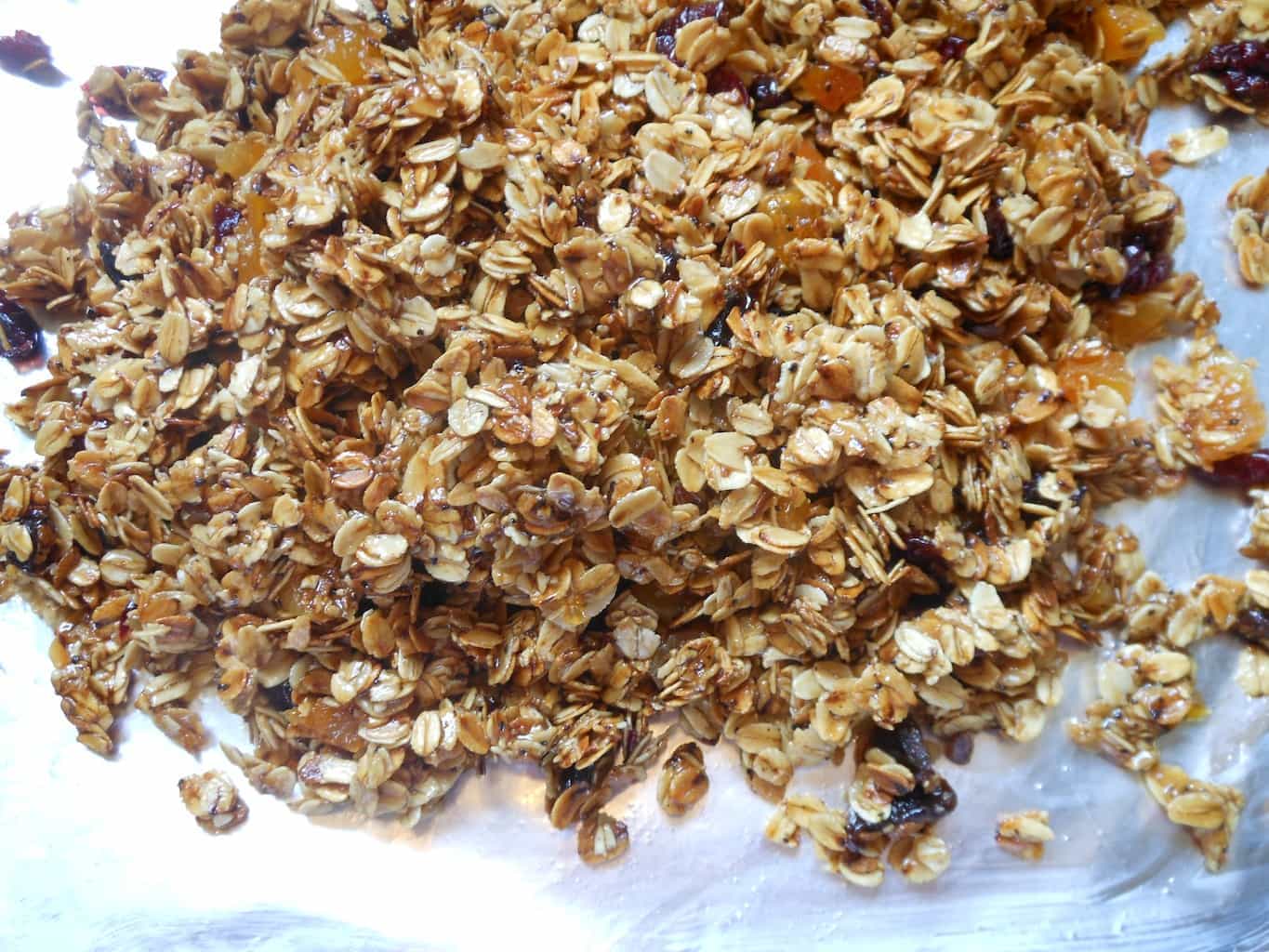 I made my own peanut butterless sticky agent, consisting of only 2 tablespoons of packed brown sugar, honey, vanilla and a little oil (try a little melted coconut oil! Here's why!)
Stir it all together and dump everything onto a foil or parchment paper lined baking sheet with sides for thinner granola bars (shown here) and then press it out evenly. I find that bars with a little "chunk" stick together better. Granola bars that fall apart was my number one problem when I eliminated peanut butter. For a thicker, sturdier granola bar, press the mixture into a lined 8X8 pan.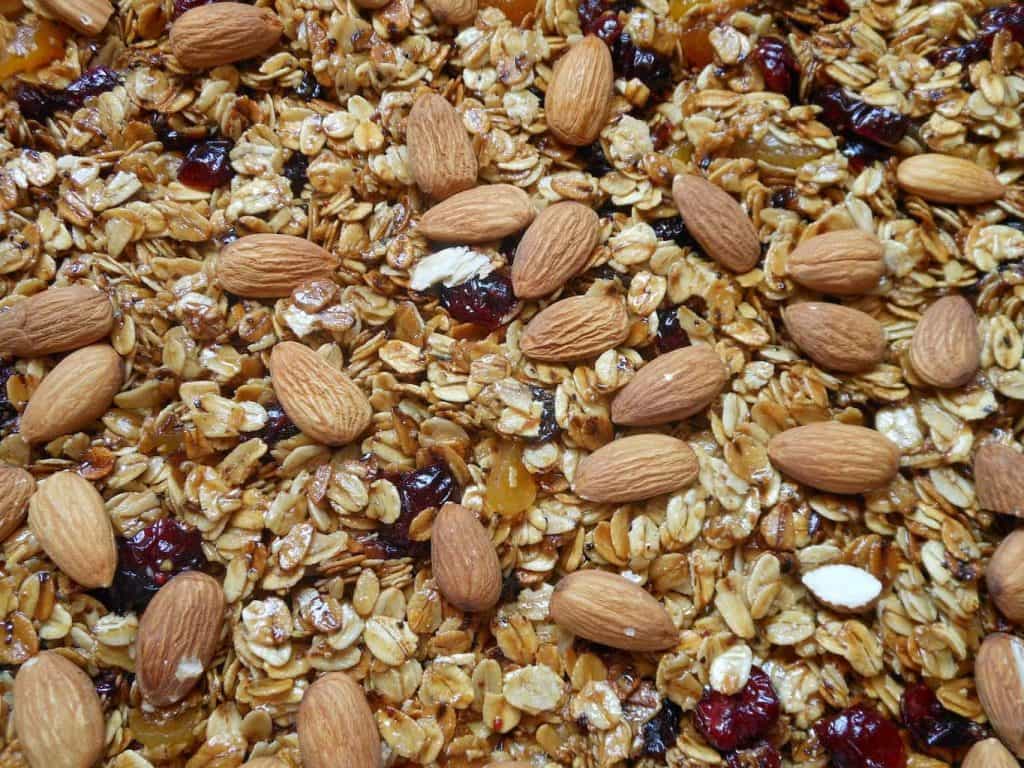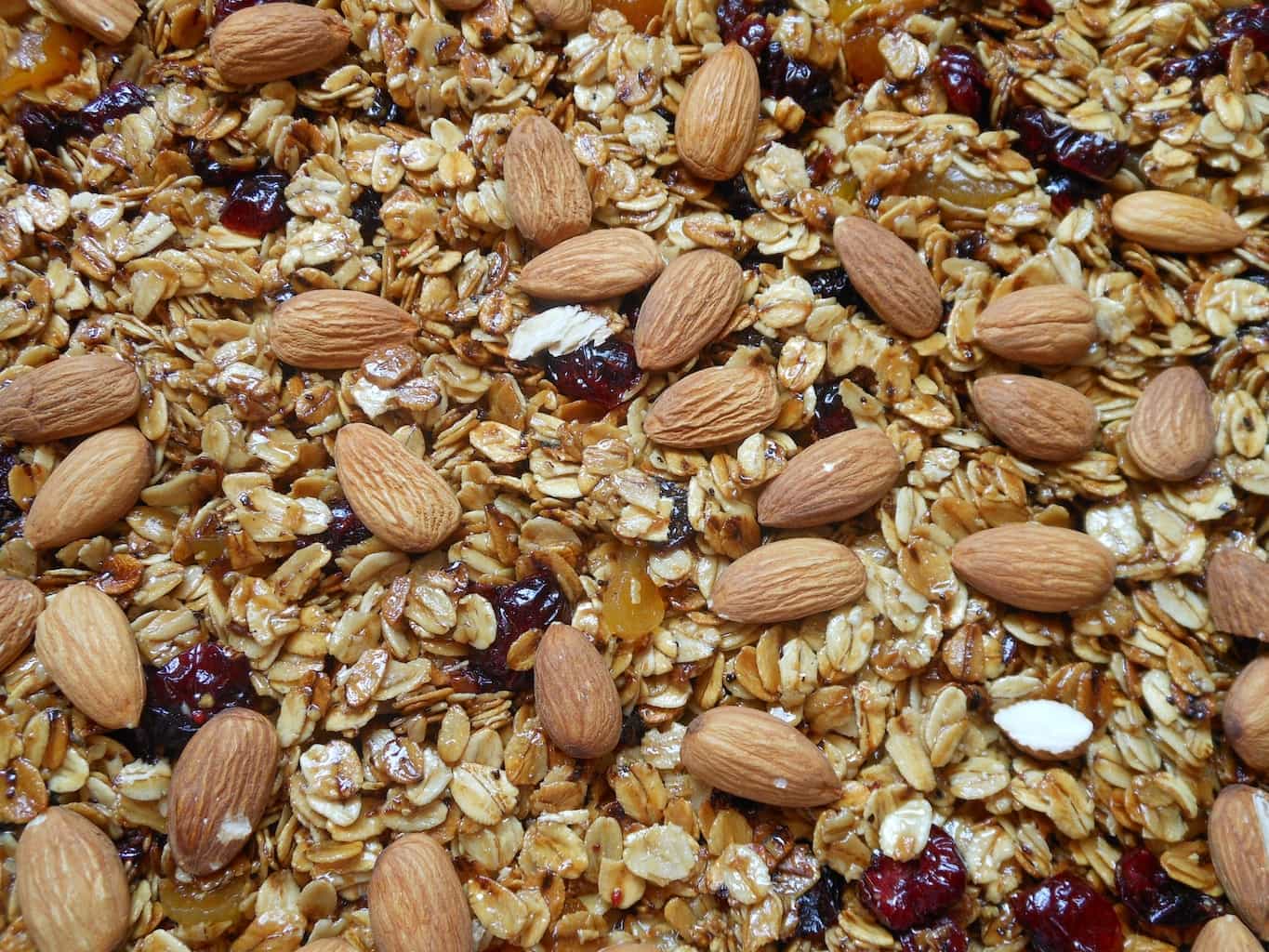 Using another piece of foil or parchment paper to lay over the top and Prrreeeesssss PRess PRESS down really hard to pack all the ingredients together. Let the bars cool completely (1-2 hours) before removing the foil and cutting them apart.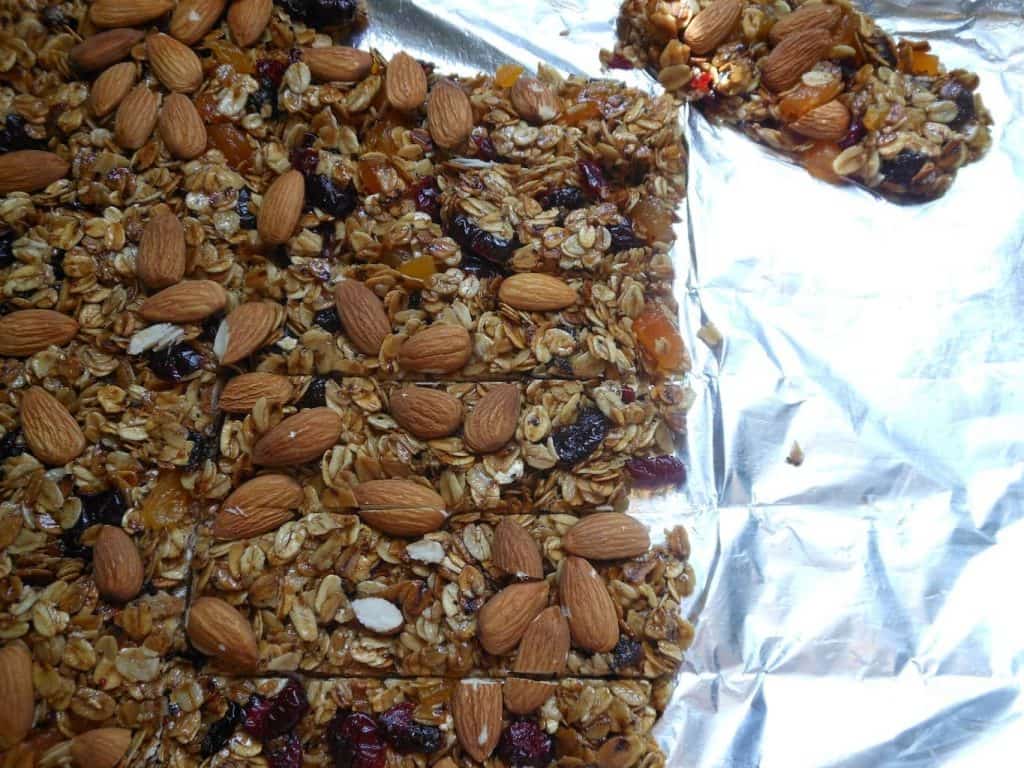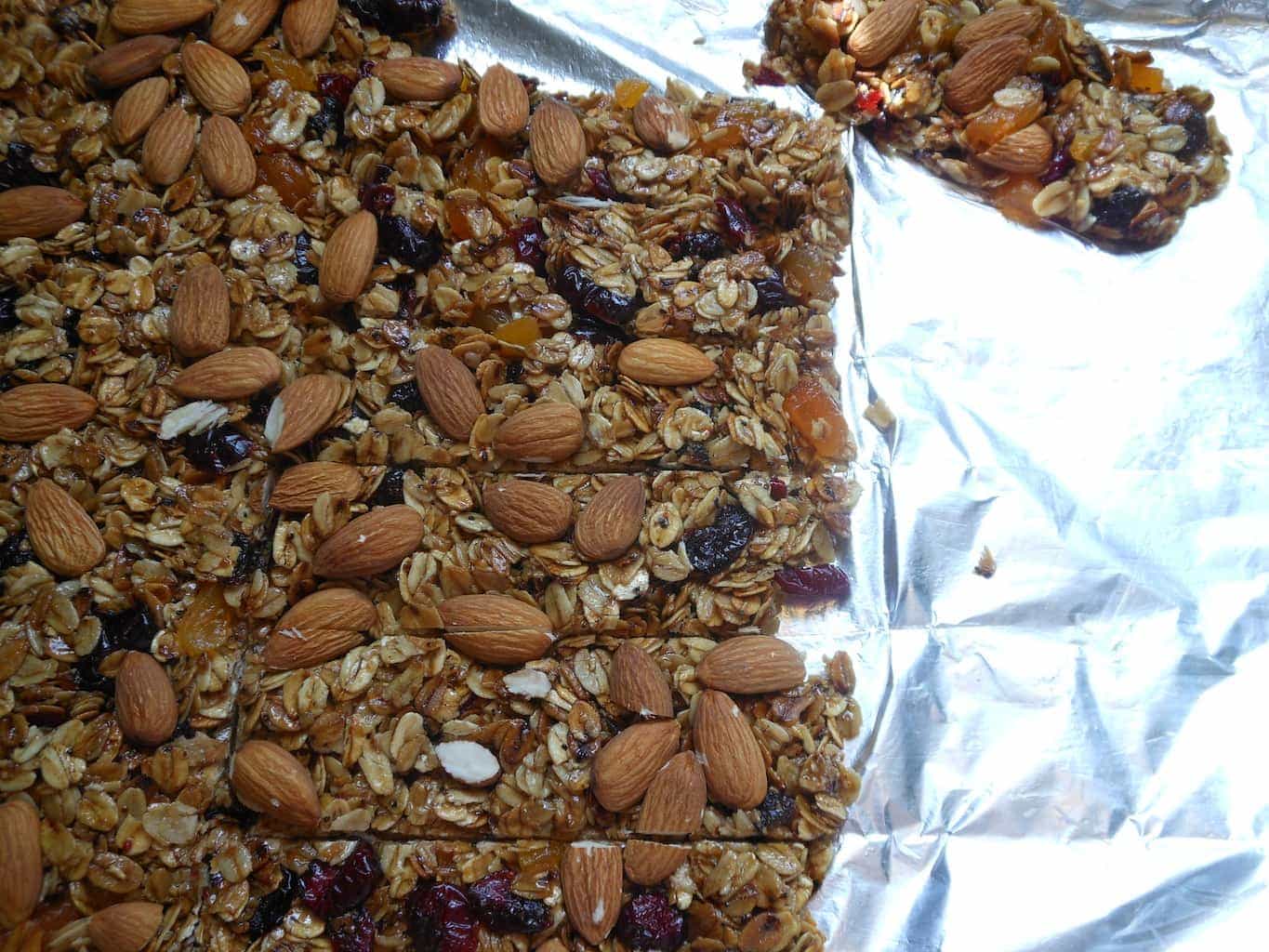 With a sharp knife cut the granola into bars. Wrap them in parchment paper individually so they won't stick together and store in an airtight container.

A Sister's Request
Ingredients
3 cups of oats (old fashioned or quick oats)
2 tablespoons packed brown sugar
⅔ cups honey
2 teaspoons vanilla
4 tablespoons oil (vegetable, sunflower, melted coconut)
⅓ cup dried cranberries
⅓ cup dried apricots, coarsely chopped
¼ cup chopped dates
***You may substitute your favorite dried fruits for any of these; for sweet treats try dark chocolate chips!***
½ cup whole natural almonds
Instructions
Spread the oats evenly onto an ungreased baking sheet and preheat the oven to 350. Bake the oats, stirring occasionally, for 10 minutes until they take on a nice toasty brown color.
Pour the toasted oats into a large bowl. Line an 8X8 pan with foil or parchment paper.
In a small sauce pan combine the brown sugar, honey, vanilla, and oil. Bring it to a slow boil over medium heat stirring frequently until the sugars are dissolved. Pour this mixture over the oats. Add the dried fruit to the bowl with the oats and then stir everything together until it's evenly coated.
Dump the contents of the bowl into the prepared pan and press firmly into place (wet hands help).
Scatter the almonds across the top of the granola and then lay a piece of foil or parchment paper over everything. Press, press, press everything into place. Leave the foil over the granola until it's completely cooled (1-2 hours), then remove the granola from the pan and cut into bars. Wrap individually and store in an airtight container.