Let's talk turkey.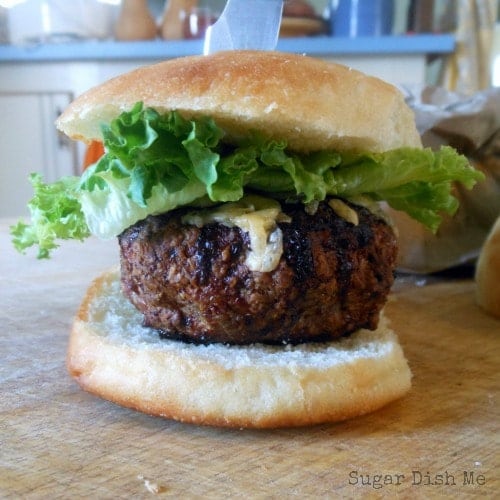 Burgers.
So here's the deal. It's just me here in this house full of dudes (two small, one grown). And I can only get by with lovely grainy granolas and sloppy joes made with beans for just so long before they start demanding MEAT. It's just how things are.
Dudes are very puzzling creatures. They can figure out things likes video games, which fall way, way, way beyond the realm of anything I am capable of, but they can't figure out how to turn socks right side out before they throw them in the wash. They never remember to hang up their towels. And they can't ever find anything. What is all that about?
The other thing about dudes, especially the ones in this house, is that they really like burgers. A lot.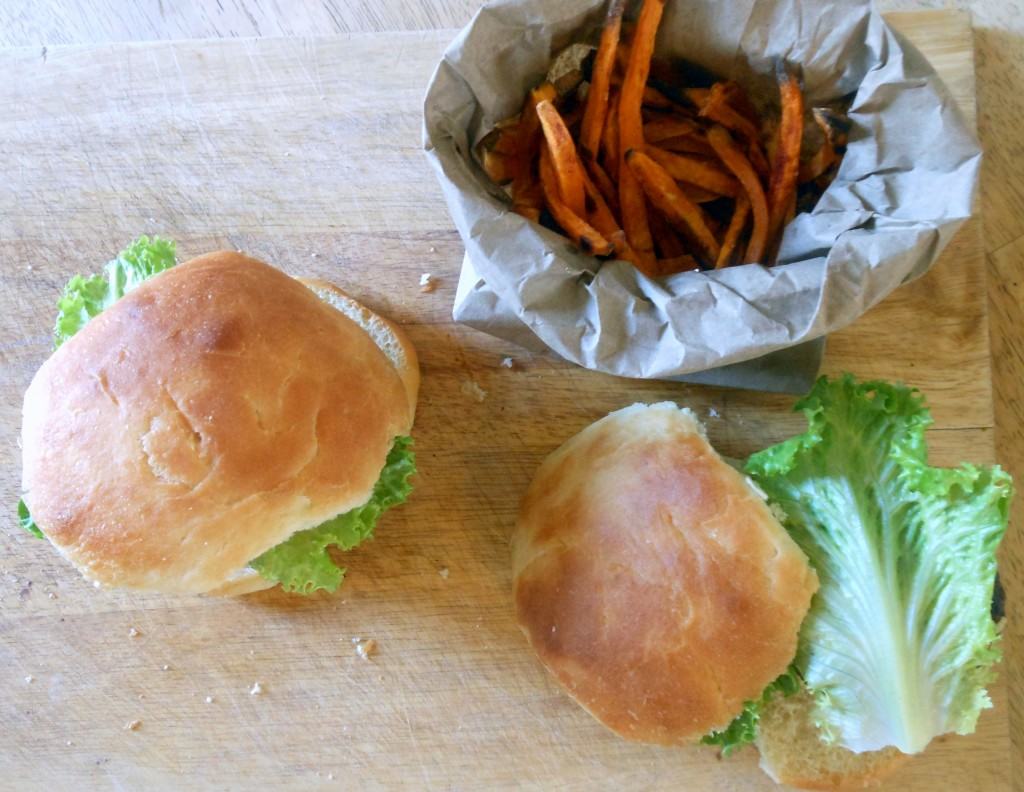 If I weren't here to mandate some semblance of a well-balanced diet, I'm pretty sure that burgers are all they'd eat, with the occasional pizza delivery to switch things up a little bit.
These fellas of mine are actually pretty accommodating when it comes to my kitchen antics. They are good sports about veggie burgers. There are no crazy dietary restrictions, and they aren't really finicky eaters (thank goodness). They are cool with vegetarian meals 3 or 4 days a week. But a few times a month these guys really wanna eat like cavemen. Meat and potatoes.
That is all.
But then I put cooked apples in the burgers.
And caramelized onions.
And smoked gouda… ohhhhhhhh my goodness.
Also!!! I made the burgers out of turkey.
Turkey burgers so awesome and satisfying that a house full of dudes didn't miss red meat one bit.
Meat mission accomplished.
But if any of you have helpful hints on how to get them to rinse the toothpaste out of the sink, I am all ears.
These toppings-turned-fillings were so seasonal and appropriate. I almost called these Harvest Stuffed Turkey Burgers, but then I thought you'd maybe think I actually harvested something.
I didn't.
I DID make these burger buns from scratch, though, and that has to count for something. So do the 17,000 dishes I've washed today.
Dudes are messy.
Stuffing burgers is really really easy. They make these expensive fancy gadgets that help you do it. There are instructional videos on YouTube and everything. But you don't need any of that.
Nope.
Just season the ground turkey and form it into patties. Then divide the patty in half. Make a little well in the half that's in your hand. Stuff it full of goodies. Place the half you removed over the half you stuffed and use your fingers to smooth the edges. Shape it back into a pretty sort of patty and repeat with the rest!
These stuffed turkey burgers were the perfect solution to my girly need to eat things besides a hunk of meat on a plate and the needs of all the dudes in this house to consume just that.
If only I could get them to do laundry.
Life would be almost perfect.

Apple, Gouda & Caramelized Onion Stuffed Turkey Burgers
Ingredients
2-3 pounds ground turkey
½ cup plain bread crumbs
1 egg
2 teaspoons spicy mustard
2 teaspoons dried parsley
1 teaspoon salt
1 teaspoon black pepper
1½ cups apples, peeled, cored, and thinly sliced
3 tablespoons butter, divided
½ teaspoon cinnamon
¼ teaspoon nutmeg
1 medium red onion, thinly sliced
1 teaspoon olive oil
1- 1½ cups smoked gouda, shredded
8 burger buns
more cheese and toppings for dressing the burgers
Instructions
In a large bowl mix together the ground turkey, bread crumbs, egg, mustard, parsley, salt, and pepper. Form into 8 patties, cover with plastic wrap, and refrigerate until you're ready to stuff them.
In a medium saucepan combine the apples, 2 tablespoons of the butter, the cinnamon, and the nutmeg. Cook over medium high heat for 3-5 minutes, until the butter is melted and the apples are soft. Scrape the apples out of the pan into a small dish or onto a clean work space.
In the same saucepan place the red onion, the remaining tablespoon of butter, and the olive oil. Cook over medium heat for 5-7 minutes until the onions are caramelly and sweet.
Take the turkey patties from the fridge. Working with one at a time, divide each patty in half (just pinch off the top half and set it aside for a minute). Make a well in the center of the half that's still in your hand. Fill the well with the apples, onions, and cheese. Place the top half back on the stuffed burger and pinch & smooth the sides to cover the seam. Make sure none of the filling is spilling out and reshape the patty. It will look just like it did before you stuffed it, just a good bit fatter. Repeat this process with the remaining burger patties, recover, and refrigerate.
We cooked our stuffed burgers on the outdoor grill (our weather here is still in the 70′s-80′s in the afternoons) but you could easily broil them or cook them on a countertop grill.
On the gas grill we cooked them for 5 minutes on each side and then flipped once more before melting the extra cheese over the top and that was plenty. Because the filling is pre-cooked, these don't take as long as they look like they would based on the size, but it IS turkey so make sure it's done (165 degrees).
Serve on the buns with all the extra toppings.