These easy-to-make wings are crisped on the stove top before they are braised in the oven with beer. Topped with the best simple spicy sweet sauce, Beer Braised Honey Sriracha Wings will quickly be a game day favorite!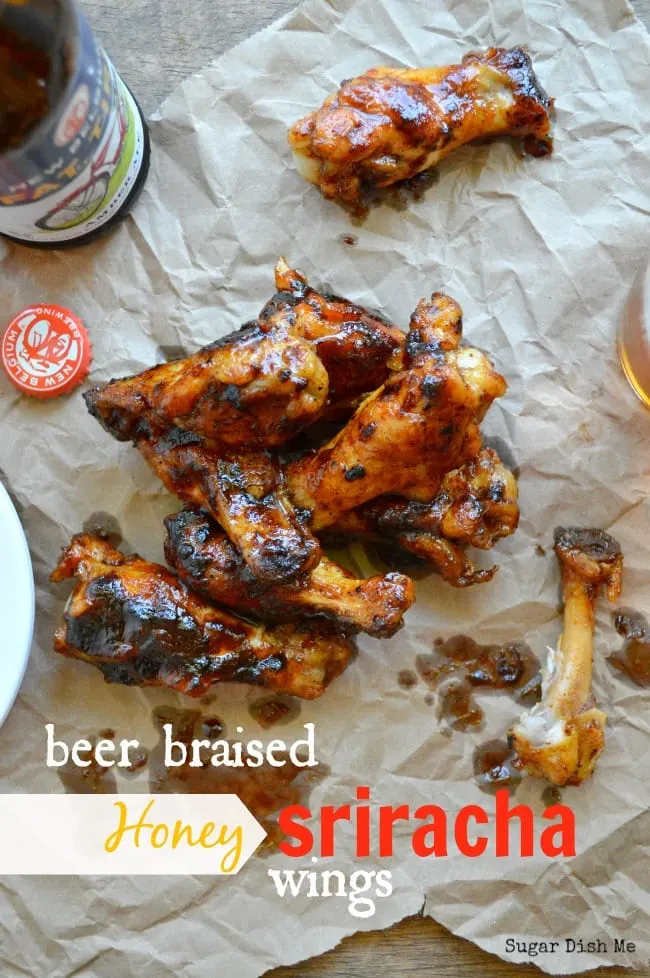 I boozed up the food again!
Beer and wings are like the perfect pair, amiright?
Yes. Of course I'm right. About that.
Most of the time adding beer to food is completely right. I can't actually think of any times it wasn't, right down to when I put it in these cupcakes. Or these cupcakes. Or this other chicken.
And then there's SRIRACHA. Which in my book is also always right. Respect the Rooster, you guys.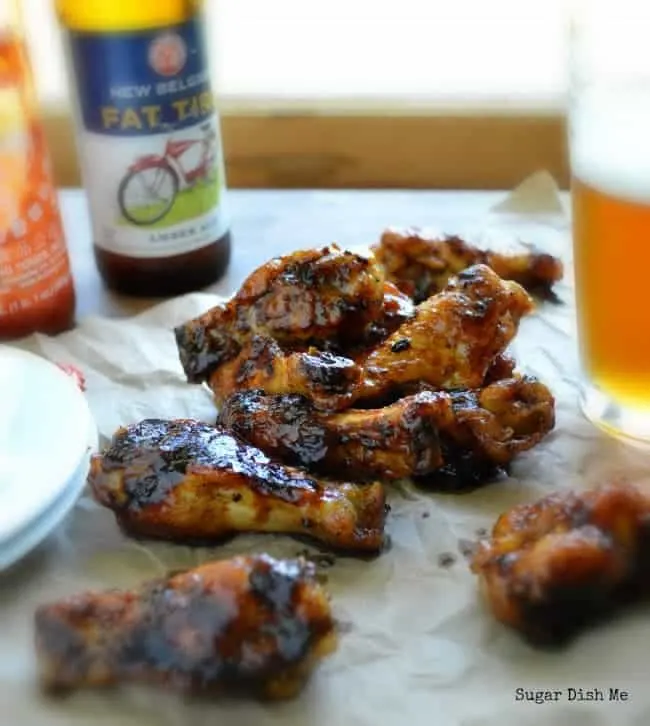 These Beer Braised Honey Sriracha Wings are going to be basically the easiest wings everrrr. The ingredient list is short. The skin is crispy without frying. The sauce is simple and sticky. It's all this delicious appetizer love on a plate.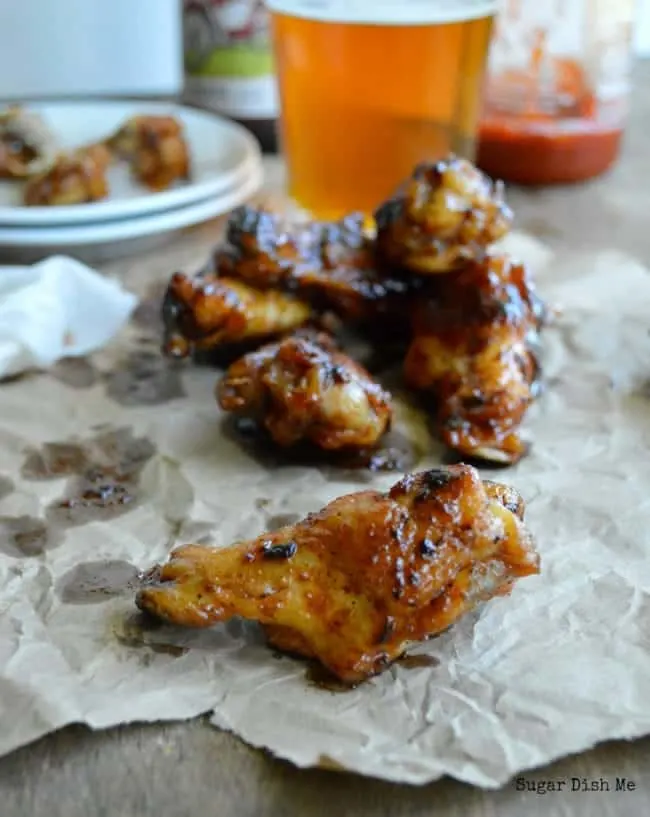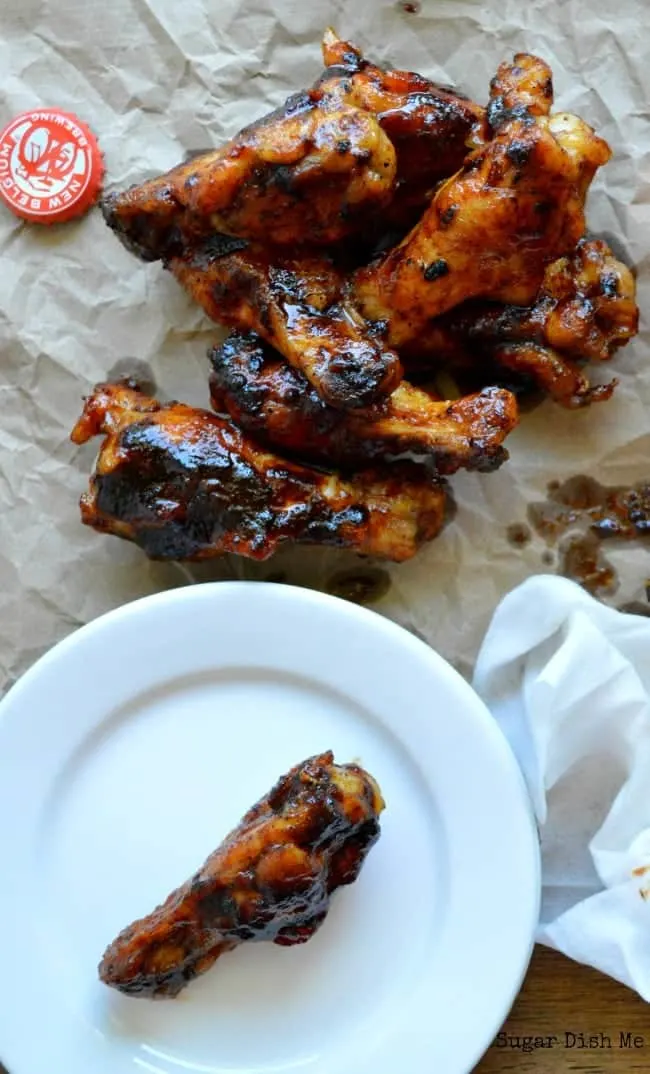 Beer Braised Honey Sriracha Wings
Sticky spicy and sweet chicken wings crisped on the stove and then cooked in beer.
Ingredients
2 tablespoons oil
10 chicken wings (drummettes or wings)
salt and pepper to taste
1 bottle or can of your preferred beer (I went with an amber ale)
¼ cup honey
⅛ cup sriracha sauce (more to taste
Instructions
Preheat the oven to 400°F.
Heat the oil in a medium to large cast iron skillet. Sprinkle the wings on both sides with the salt and pepper. Add the chicken pieces to the skillet and brown on all sides to crisp the skin. This will take 4-5 minutes.
Pour in enough beer to cover the bottom of the skillet + about ½ inch (I used a very large skillet and only needed about half the bottle). Place the skillet in the oven and let the wings cook for about 20 minutes, or until the juices run clear and the internal temperature at the bone of the thickest part of the wings reads 165°F on an instant read thermometer.
Remove the skillet from the oven and remove the chicken from the skillet for a minute while you make the sauce.
Over medium heat, pour a little more beer into the skillet, scraping and stirring the browned bits from the bottom of the pan. You can add just a little beer at a time -- you don't want your sauce to be watery but you don't want the bits on the bottom of the pan to burn. When the mixture is simmering, add the honey and sriracha and stir. Add more beer if your sauce is too thick. Add more sriracha to your taste.
Put the chicken pieces back in the pan and toss to coat with the sauce. You may need to spoon the sauce over the wings.