Blackberry Cream Float is a sundae glass full of simple summer flavors. Blackberry cobbler ice cream, cream soda, and fresh blackberries! This is the perfect treat for celebrating the season.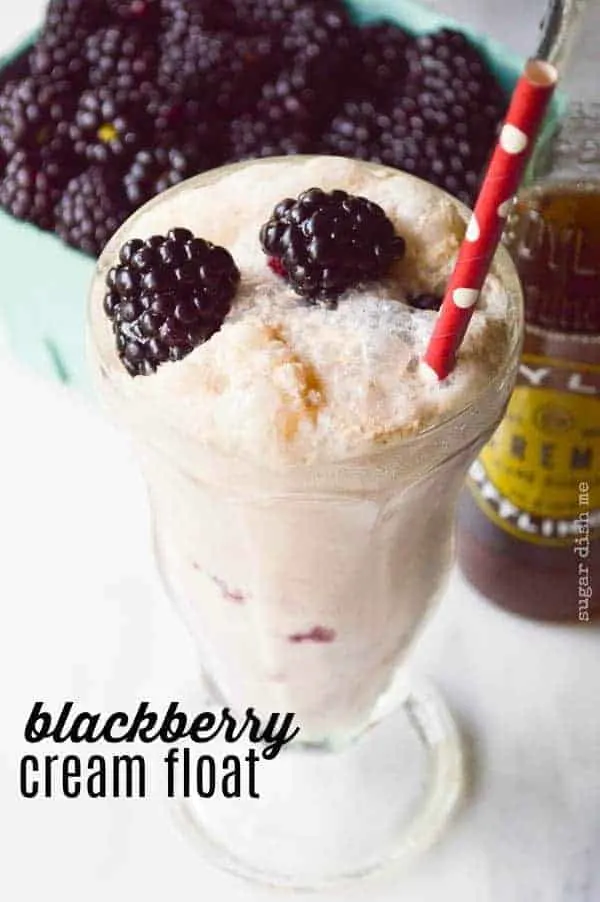 This recipe feels like cheating. Because you don't really need a recipe to make a Blackberry cream Float. It's just 3 ingredients. But it's the ingredients I wanted to share here!
Because all three of the ingredients fall firmly on my list of favorites.
So in the interest of saying goodbye to summer (Can I still wear my white pants? What are the rules here?), and having a STUPID easy dessert recipe that's perfect for porch-sitting with your feet on the railing while the sun goes down, I made us a float.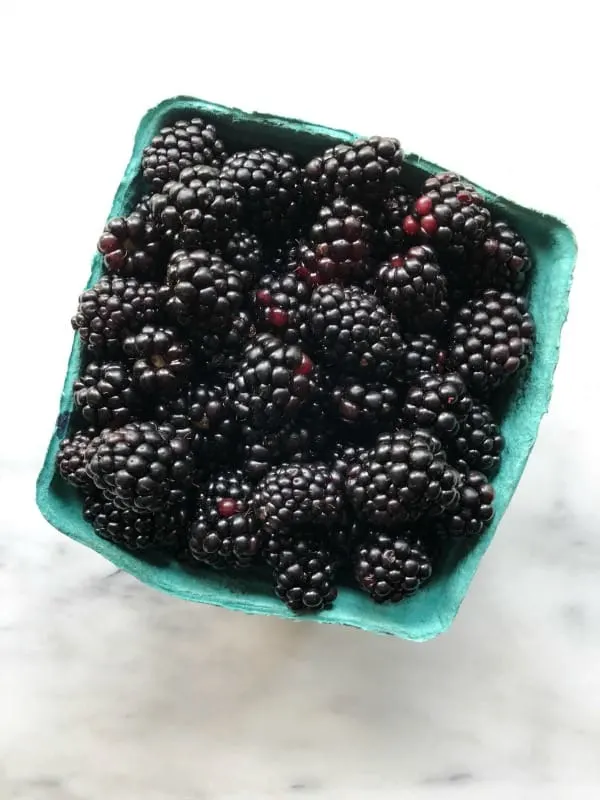 It starts with these blackberries. They are, quite possibly, the most perfect blackberries I've ever bought.
There's a farm stand about 15 miles from here called Knob Creek Orchards. They sell strawberries, peaches, apples, local honey, and BLACKBERRIES. They also sell homemade ice cream and they make waffle cones fresh right in the store!
Nothing smells better than fresh waffle cones.
So yesterday while I was loading up on peaches for Slow Cooker Boozy Peach Cobbler, I also loaded up on blackberries.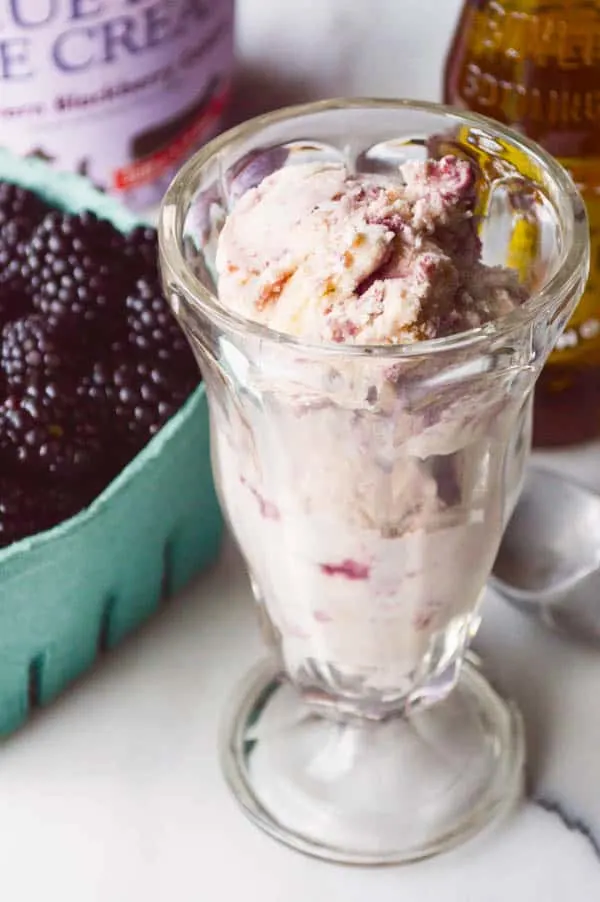 So I got home with my blackberries and decided to pair them with my favorite summer ice cream (besides my Brown Sugar Cinnamon Ice Cream), Blue Bell's Southern Blackberry Cobbler. This is not just my favorite ice cream. It's so popular that there are a bunch of news articles announcing its return this summer.
No one else in my house will eat this ice cream [because they are weird] which means I can hoard the whole half gallon and steal a spoonful here and there all summer long.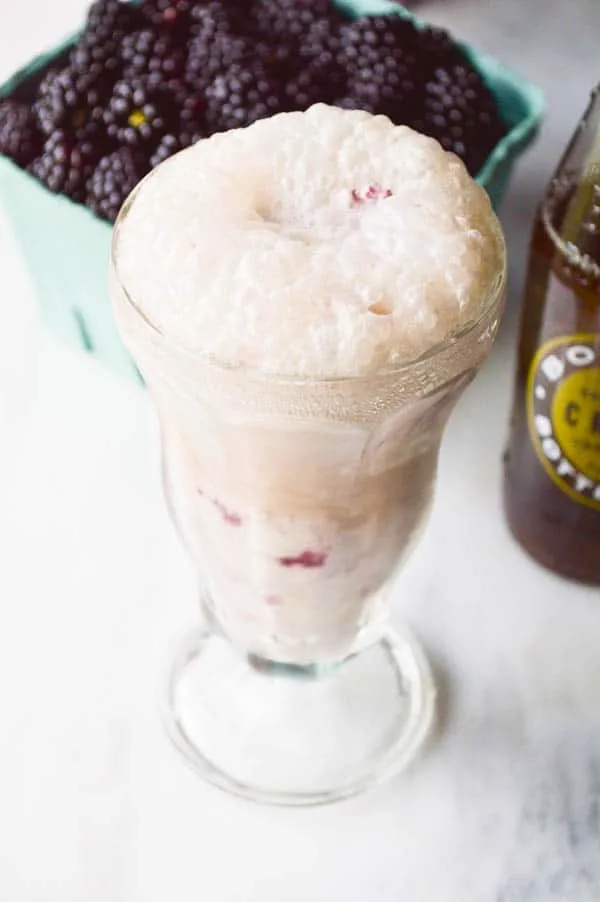 Annnnnnd then I added Boylan Creme Soda.
It doesn't have to be Boylan. You can use your favorite. But while we are talking favorites and making recommendations, I thought I should mention it.
So all we're doing here is scooping the ice cream into a fountain glass, pouring the cream soda over the top, and adding blackberries.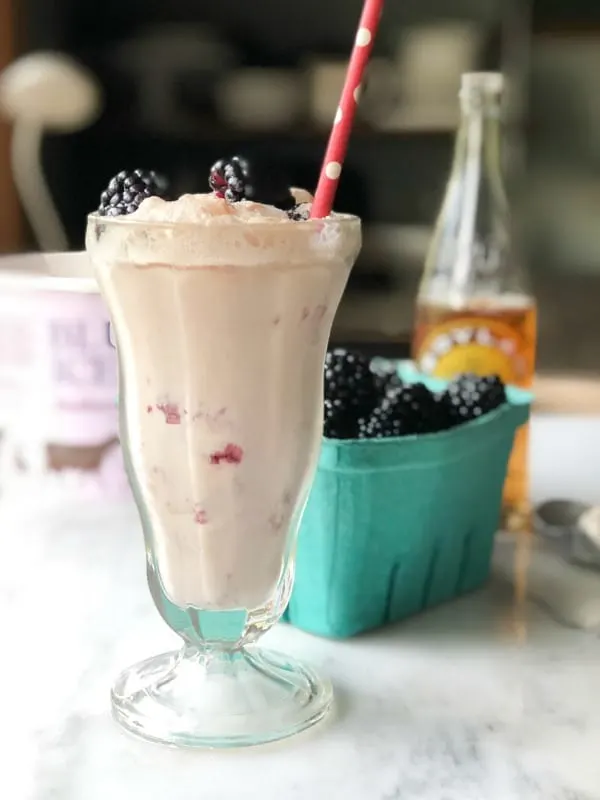 It's THE EASIEST.
I'm so ready for all things fall! But while it's still a bajillion degree outside, this Blackberry Cream Float is gonna do the trick.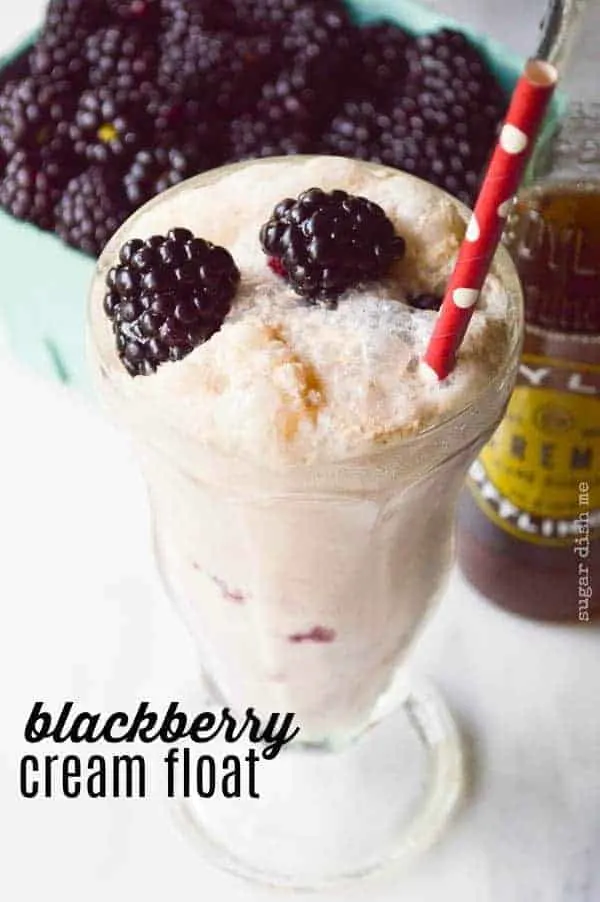 Yield:

makes 1 float
Blackberry Cream Float
Blackberry Cream Float tastes like summer! Just three simple ingredients make this easy summer treat the perfect way to celebrate the season
Ingredients
2 scoops of Southern Blackberry Cobbler Ice Cream
1 chilled (12 ounce) bottle of cream soda
fresh blackberries
Instructions
Scoop the ice cream into a sundae glass. Pour the cream soda over the ice cream. Add the blackberries. Serve with a straw and a spoon. Keep pouring the cream soda over the ice cream and blackberries as you drink it down. Enjoy!