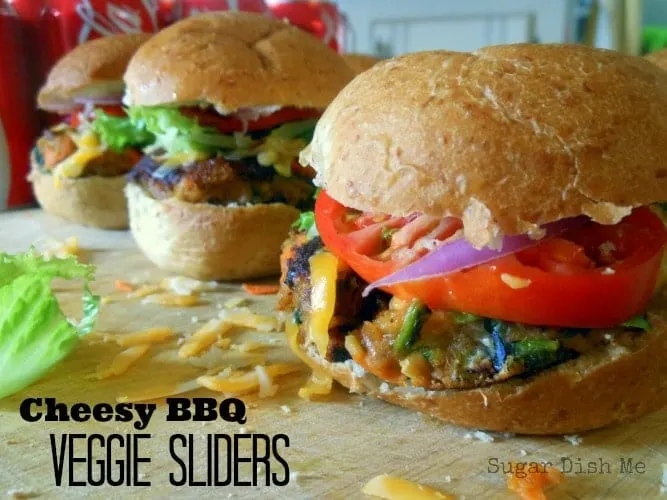 This weekend was all about amusement.
Saturday night brought the demolition derby type of amusement, complete with mullet-sporting spectators, loud cars, lots of mud, and my 9-year-old thrilled to pieces over some car with the word "renegade" spray-painted on the side.
And then on Sunday there was this: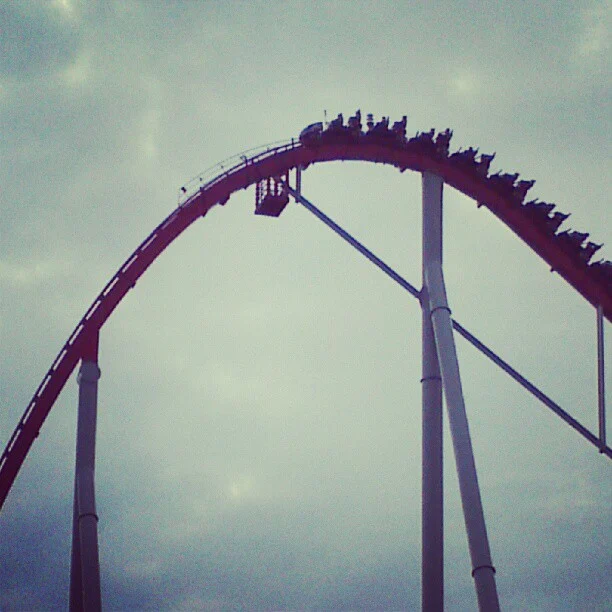 Soooooooo many rollercoasters. I am a thrill-ride junkie. I love love LOVE a rollercoaster. It's been a few years since we've made it over to Paramount's Carowinds (which is, like everything else in the civilized world, about an hour from here) because it is usually pretty pricey, the heat is unbearable, and the lines are way too long. But! Our dear friend Pat, who is too adorable to even try to put into words, really wanted the boys to do something fun this summer – her treat. We waited until the summer was hanging on by a thread and picked yesterday to indulge in all things too fast, too high, and too much fun.
Armed with a 12-pack of Coca-Cola, a pile of peanut butter sandwiches, and a box of those chocolate Hostess cupcakes with the curly-cues across the top, we made our way to the amusement park, dead-set in our rain or shine mentality. It was a torrential downpour all the way up the road… I was beginning to fear I'd have to placate the children with a movie I couldn't bear to sit through (to give you a good idea of what I mean, Evan thinks that Air Bud makes for quality viewing material). But when we pulled into the park the downpour turned to drizzle and eventually just… stopped.
As a result of our fearless drive through the hurricane-force sheets of rain, we were able to ride every rollercoaster in the park at least TWICE without waiting in one single line all day. That was a very sweet gamble.
So it's been a few years since I've been on a rollercoaster, and though I am ever unafraid, I have to admit that the Intimidator rattled me. It was the first stop of the day because we just knew that bananas long lines would happen at any minute. Rather than work our way up to the tallest, fastest, longest coaster in the southeast, we just jumped in with both feet. Eyes wide open.
There are no shoulder harnesses. YIKES.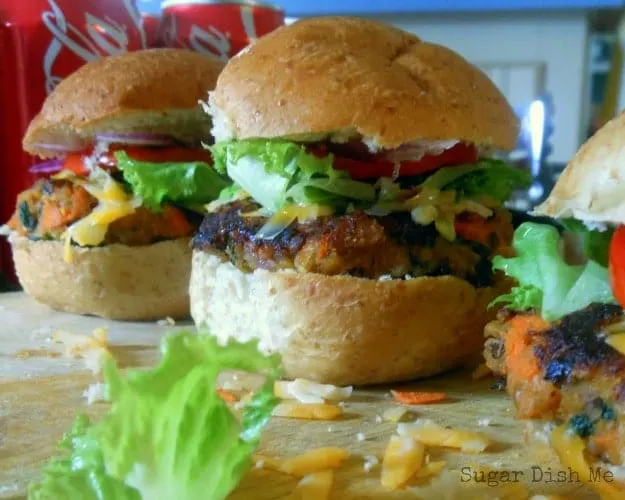 But ohhhh so worth the scary.
Chad, my little brother, and I spent a good chunk of the day convincing the children to get on rides they had dubbed "too high" or "too scary". Evan quickly established that his comfort zone involves lap belts and hills, but absolutely no loops. He actually buried his face in his hands on his first go of the Goldrusher, a train ride I very affectionately remember riding with my parents when I was very super small. Five I think.
Andrew totally resisted his status as son of a thrill-seeker until …he didn't. When he finally got it, he was all-in. You have never seen a kid more excited or more fueled by pure happy adrenaline than mine after his third trip round on the scariest rollercoaster I've ever ridden.
Heart-warmingly adorable.
The only thing we didn't do yesterday is eat greasy amusement park food. We by-passed every steak 'n' hoagie, every single cheeseburger. We did not eat even one giant soft pretzel. There were no $7 Dippin Dots or $9 soft drinks in fancy souvenir cups. Halfway through the day we marched out to the parking lot, ate our picnic lunch, and marched right back in. That's not to say I wasn't totally enticed by the smells of Cinnabon wafting past, but I'm the mom that brings a purse full of candy to the movie theater. And I'm okay with that.
I did, however, bring thoughts of fair-like food home with me. So I indulged today, but I healthed it up a pretty good bit.
These Cheesy BBQ Veggie Sliders are HANDS-DOWN the best veggie burgers I've ever had. What's better is that they're itty bitty, so you can have two.
Cleverly smashed into these lovely little sliders are chick peas, black beans, carrots, spinach, caramelized onions, cheese, and BBQ sauce. Ohhhhhh yeah.
Topping these with more cheese was an important decision. In my opinion, there is no such thing as too much cheese.
More veggies on top of the unreasonable amount of cheese.
If they had sold these tiny veggie burgers at Carowinds, I might have been tempted to splurge. But I think I'm glad I waited to gorge myself on park-ish food today, in the comfort of my own home, where Chad is the only person that might point and laugh if I smear BBQ sauce on my face.

Cheesy BBQ Veggie Sliders
Ingredients
¼ cup red onion, finely chopped
1 teaspoon olive oil
just a dab of butter
a pinch of kosher salt
15-16 ounces of cooked, drained, and rinsed garbanzo beans, black beans, or a combination of both (see note at the bottom)
1 medium carrot, grated
½ cup cooked greens — spinach or kale both work well, OR you can use thawed frozen spinach- just be sure to squeeze allll the water out
½ cup grated Colby jack cheese (or whatever your preference)
2 tablespoons BBQ sauce (I used Sweet Baby Ray's Sweet & Spicy)
1 teaspoon honey
¼ teaspoon black pepper
½ teaspoon paprika
a dash of onion powder
3 tablespoons whole wheat flour
More cheese, lettuce, tomato, red onion, and BBQ sauce for topping the finished sliders
8 whole wheat dinner rolls
Instructions
Place the red onion, olive oil, butter, and kosher salt in a small saute pan over medium heat. Caramelize the onion, stirring it around in the butter and oil occasionally. This should only take a few minutes.
Put the beans in a large bowl and start smashing them with the back of a fork. You could use a food processor.
Add the grated carrots, greens, and cheese.
Add the onions, BBQ sauce, honey, pepper, paprika, and onion powder.
Keep using the fork to combine all the ingredients evenly. Then mix in the flour.
Form the mixture into 8 equal-sized patties.
Refrigerate them for 30 minutes (this just makes them easier to handle- it's not completely necessary).
Heat a large skillet on medium high. Coat with just a dab of oil or non-stick cooking spray and add the patties just a few at a time so you have room to flip them (they will be a little bit soft; I like to cook 3 at a time so that there is room for my spatula in the skillet).
Cook them for about 3 minutes on each side – you're just browning them and trying to heat them through.
Slice the whole wheat dinner rolls in half, burger-bun-style. Drizzle a little more BBQ sauce onto the bottom half of each mini bun, Place the cooked veggie sliders on top of the BBQ sauce. Then top them with cheese while they're still HOT! so it will melt.
Stack each slider with lettuce, tomato, and red onion slices, finishing with the top half of the bun. You can hold them together using frill picks if you'd like.
Notes
To make 8 regular sized burgers or 16 sliders, use 1 (15 ounce) can of garbanzo beans (chick peas) and 1 (15 ounce) can of black beans, and then double the rest of the ingredients. You could use all of one kind or the other, but the combination of the two beans was great for flavor AND color. If you aren't doubling the recipe, you could certainly still use half of each can and save the rest of the beans for another dish OR you could do like I do (if you either plan ahead or have a bit of extra time) and soak & prepare dried beans — I just measure them by scooping them out of the big pot with my liquid measuring cup. All beans do need to be drained and rinsed, of course. Even those you cook yourself.**
From
THIS
recipe at How Sweet It Is