Soft little bites of chocolate chip cookies with crushed Oreos and pudding mixed right in. If that iconic 'cookies and cream' flavor had a flagship cookie, these Chocolate Chip Oreo Cookies are IT.
It's been awhile since I fed you cookies. Which seems totally out of character because … because cookies are uh-mayzing.
I freaking love cookies.
But what's better than just cookies is when I put cookies inside cookies AND THEN I tell you there is pudding in the mix.
That's what's up with Chocolate Chip Oreo Cookies.
Adding a package of instant vanilla pudding does amazing things to all sorts of baked goods, and with cookies it is no different. It lends the pretty pale color of vanilla ice cream, along with the softest sort of velvety texture to every bite. There's not even a teaspoon of granulated sugar in this recipe, but the taste is totally different than any other brown sugar laden cookies I've ever tasted.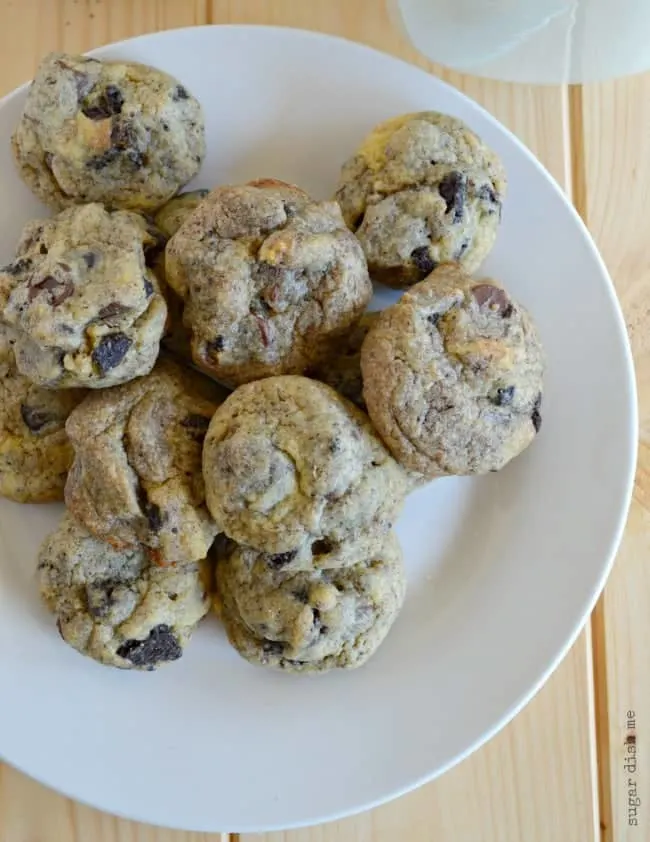 You should be prepared, though.
Prepared for the cookies to disappear super quickly.
See, in my house we do this thing where I make food and the kids know — they KNOW — not to lay a finger on any of it until I say so. Because duh. Photos.
But Evan sometimes lacks self-control. And he steals cookies thinking I won't notice.
NEWSFLASH: I notice.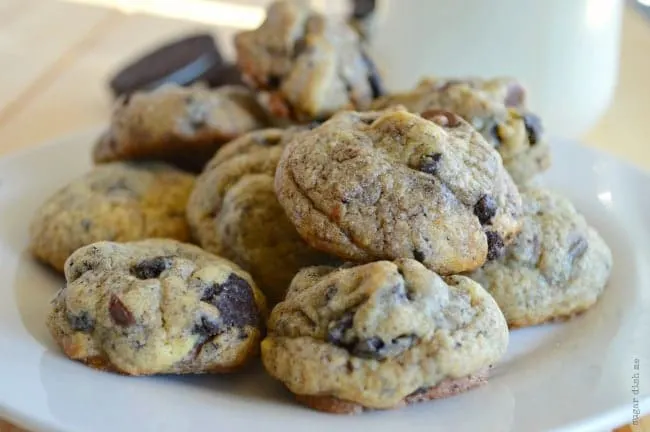 Okay but THEN!!! We have to do this little song and dance where I say, "Evan. Did you take the cookies?" And Evan says, with the straightest face ever, "No. I didn't take the cookies."
So I'm like, "Evan. I know you took the cookies. Because no one else is here and the cats don't have opposable thumbs."
And this kid… this kid — he will stick to his guns. And he will deny deny deny.
Until I threaten him with technology – more specifically, Xbox.
All of this is to say that you need to have your negotiation skills in tact before you make these cookies. Or maybe a cabinet that locks.