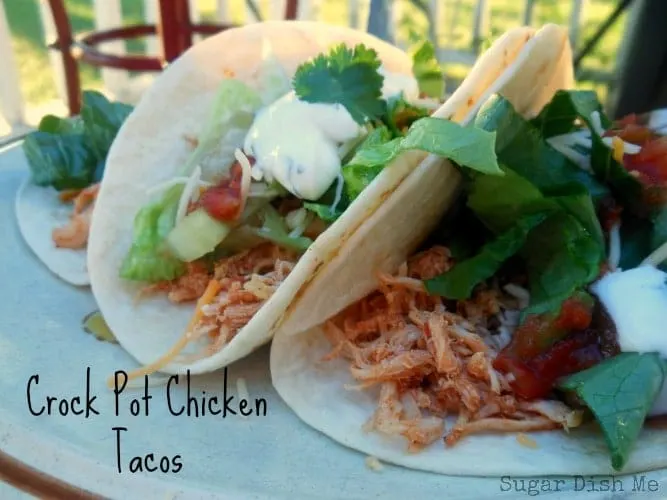 I think I could eat Mexican food everyday. Tacos in particular. I seriously never get sick of them.
Ever.
Several years back I worked for the local cable company. I was in sales. I had to wear this horribly-un-flattering-on-all-human-beings blue golf shirt that was made out of some kind of thermally insulated electric blanket kinda material that made me both look like a dude and sweat profusely. And khaki pants. Oh! And they made us tuck the 4-inch thick shirts into the khaki pants because that's a good look on hmmmm… let's see… nobody. So at this job, like all sales jobs, we had a quota to meet.
I had this friend when I worked there; her name was Heather, too. In fact, that's what we called her Heather2 (or Heather-To-The-Second-Power). Heather and I used to team up and try to meet our goals as early as was possible on any given day so we could get to the ultimate goal which was…
Duh. Of course it was Mexican food.
We would tote our little sales binders into some dive of a Mexican restaurant, hole up in a back corner booth, drink salted and on-the-rocks margaritas, and answer phone calls while we shared big platters of Mexican food.
It was soooo great.
It was also the ONLY way I could ever get through a whole entire day in that ridiculous uniform without swapping it out for a taboo company t-shirt or trading out work boots for more comfortable and feminine shoes. Heather2, I miss you.
I also miss the sizzling skillets of shrimp fajitas, the fresh salsa with warm tortilla chips, the taco salads doused in guacamole, and Heather's en espanol food ordering. Did I ever mention that there is not one single restaurant in my general vicinity that serves decent Mexican food? This place is a goldmine for somebody. You could make a small fortune off of just me.
Since I can't hole up in a corner booth and indulge in giggling gossip with a good girlfriend, some tequila, and what is definitely my most favorite of all comfort foods, I often resort to what is basically the next best thing:
I make this stupidly simple and awesomely amazing, moist, shredded chicken in my slow cooker, put a stack of flour tortillas and some toppings on the table, and then unload on Chad the contents of my rambling brain. Totally satisfying.
And making this chicken is so fool-proof and easy that really it's almost as good as having someone in a hot kitchen somewhere plate it up and put it down in front of me. Almost. If I could find someone else to wash the dishes and buy liquor in this prohibition-era twilight zone of a place we'd be in business.
Tacos are versatile in a pizza kind of way. You can basically make anything into a taco-esque food and it's going to be awesome. The black bean confetti salad from yesterday? Super great on a taco. Or a taco salad. Or just add this shredded chicken to it and call that a meal. Yeaaaaaah.
Before I forget the best part… this shredded taco chicken only requires three things: 1) chicken 2) salsa 3) taco seasoning. Slow cook all day and you are done!
P.S. taste-testers from our summer beach trip concur that this chicken piled high on top of these Doritoes is basically the best snack food on earth.

Crock Pot Chicken Tacos
Ingredients
1-2 pounds of boneless skinless chicken breast (I like to make extra because the leftovers are amazing)
1 (8 ounce) jar of salsa
1 package taco seasoning (or about 3 tablespoons of your own seasoning blend)
Instructions
Dump everything into the slow cooker, cover, and cook on low for 6-8 hours, or high for 3-4 hours.
When the chicken is cooked through, use two forks to left it gently onto a clean work surface.
Let it rest for a few minutes and then shred, using two forks. (Every time I've ever made this the chicken completely falls apart while I'm moving it from crock pot to cutting board. Suuuuper tender and moist.)
Spoon the salsa-sauce over the shredded chicken before serving.
Notes
I like to pour in the salsa first, stir in the seasoning, and then nestle the chicken down into the liquid, but it really doesn't matter how you do it.

This stuff also freezes exceptionally well. Make it ahead of time, bag it up, and freeze it for the next time you are in need of a fiesta-kind of day.