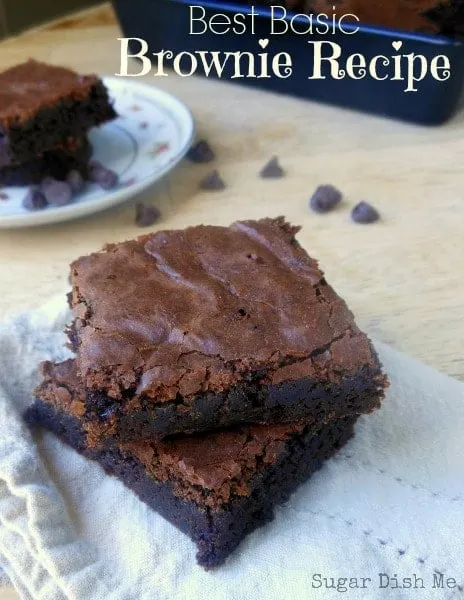 Forgetting homework is a mystery to me. I don't ever remember forgetting my homework as a kid… not unless it was on purpose anyway. I don't know if it is a boy thing, or an 8 year old thing, or a little kid thing… I think maybe I should ask my mom. My brothers both habitually forgot their homework. And their pencils. And their science books.
Or maybe I should ask my sister who wrangles a classroom full of 8 and 9 year olds everyday. Or maybe I won't ask anyone at all because no matter the reason, the forgotten homework is driving me crazy!
We have a total meltdown once a week because my little guy left his homework at home, or left his homework at school, or left his homework somewhere crazy. First it was the folder and the science book left on the living room floor. How do you walk around with a backpack on and not notice that you're missing the only book that's supposed to be in it?
Then it was leaving for school without the backpack at all. Are you kidding me?
Then we left the math book at school (when I say "we", I actually mean Evan). What happens when you leave your math book at school, boys and girls? Well I'll tell you that what can't happen is math homework.
Most recently the whole homework folder got left behind when Evan packed up to come home for the day. He got off the bus all ready to get down to business, opened his backpack, and then it went down like this:
Evan (in a really squeaky voice): "Oh man! I forgot my freakin FOLDER!!!!! Gosh I can't believe I did that!" Then he stuffed down a big 'ol sob and stormed into his room.
Me (in a normal voice, except this is like the 34th time this has happened so I'm a little annoyed, but Evan was freaking out so I was trying not to laugh): "You forgot your homework? Again? Evan this is getting out of hand nag, nag, nag, blah, blah, blah…"
Evan (totally hysterical): "Well I just wanted to go outside and play and now I can't because I can't do my homework!!! "
***Enter Andrew, also just home from school***
Andrew:"Hey, what's goin on?"
Me: "Evan forgot his folder."
Evan: "Waaaahhhhhhhhh!!!!"
Me:"Evan if you hadn't cried just exactly like that when I asked you to run the vacuum 2 days ago I might feel bad for you right now."
Andrew: totally cracks up laughing
Evan:"SHUT UP ANDREW!!!! GAH!!!!"
Andrew: more laughing at the hysterics
Well anyway he got over it. After a few minutes he started laughing at just how ridiculous he was being. I made him write "I will not forget my homework" 150 times. Mean mommy? Maybe. But I also made brownies, so I'm not that mean.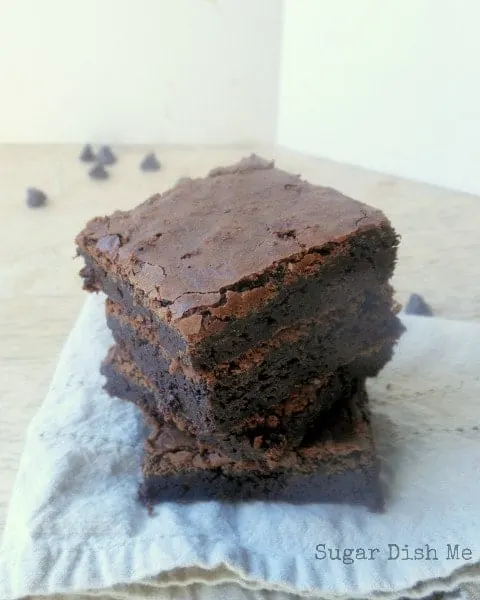 Brownies from scratch: piece of cake. Getting a 3rd grade boy to remember his homework: so far still a mystery. I'll let you know if the sentences worked, but probably I will just save them forever because they are cute and he will forget again next week.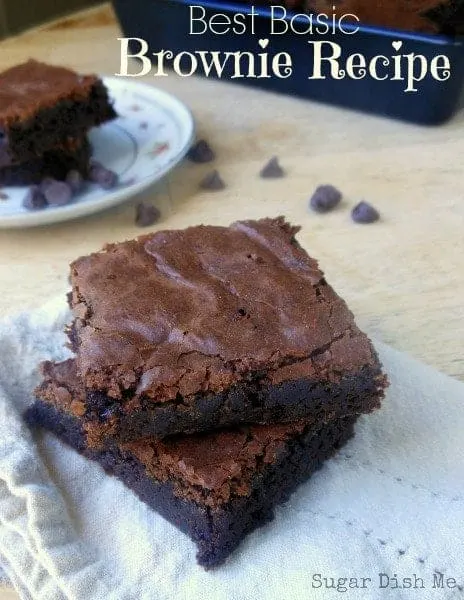 Yield:

12
Easy From Scratch Brownies
This Best Basic Brownie Recipe is my favorite for quick and easy from scratch brownies. I almost ALWAYS have these ingredients on hand and this recipe has never failed me!
Ingredients
2/3 cup flour
1/2 teaspoon baking soda
1/2 teaspoon salt
2 tablespoons unsalted butter
1/2 cup granulated sugar
2 tablespoons water
1 1/2 cups semi-sweet (OR DARK!!!) chocolate chips
2 eggs
1 teaspoon vanilla
Instructions
Pre-heat the oven to 325. Butter an 8 X 8 baking dish.
In a medium bowl, whisk together the flour, baking soda, and salt. Set aside.
In a saucepan over medium heat, melt the butter and whisk in the sugar and water until the sugar is dissolved.
Remove the pan from the heat and stir in the chocolate chips until melted.
Beat in the eggs and vanilla.
Gradually mix in the flour mixture.
Pour the brownie batter into the prepared baking dish and bake for 30-35 minutes. The brownies will puff up in the oven, but they'll fall some when they cool.
Let the brownies cool completely before cutting.
Recommended Products
As an Amazon Associate and member of other affiliate programs, I earn from qualifying purchases.
Nutrition Information:
Yield:
12
Serving Size:
1
Amount Per Serving:
Calories:

157
Total Fat:

7g
Saturated Fat:

4g
Trans Fat:

0g
Unsaturated Fat:

3g
Cholesterol:

36mg
Sodium:

155mg
Carbohydrates:

23g
Fiber:

1g
Sugar:

16g
Protein:

2g