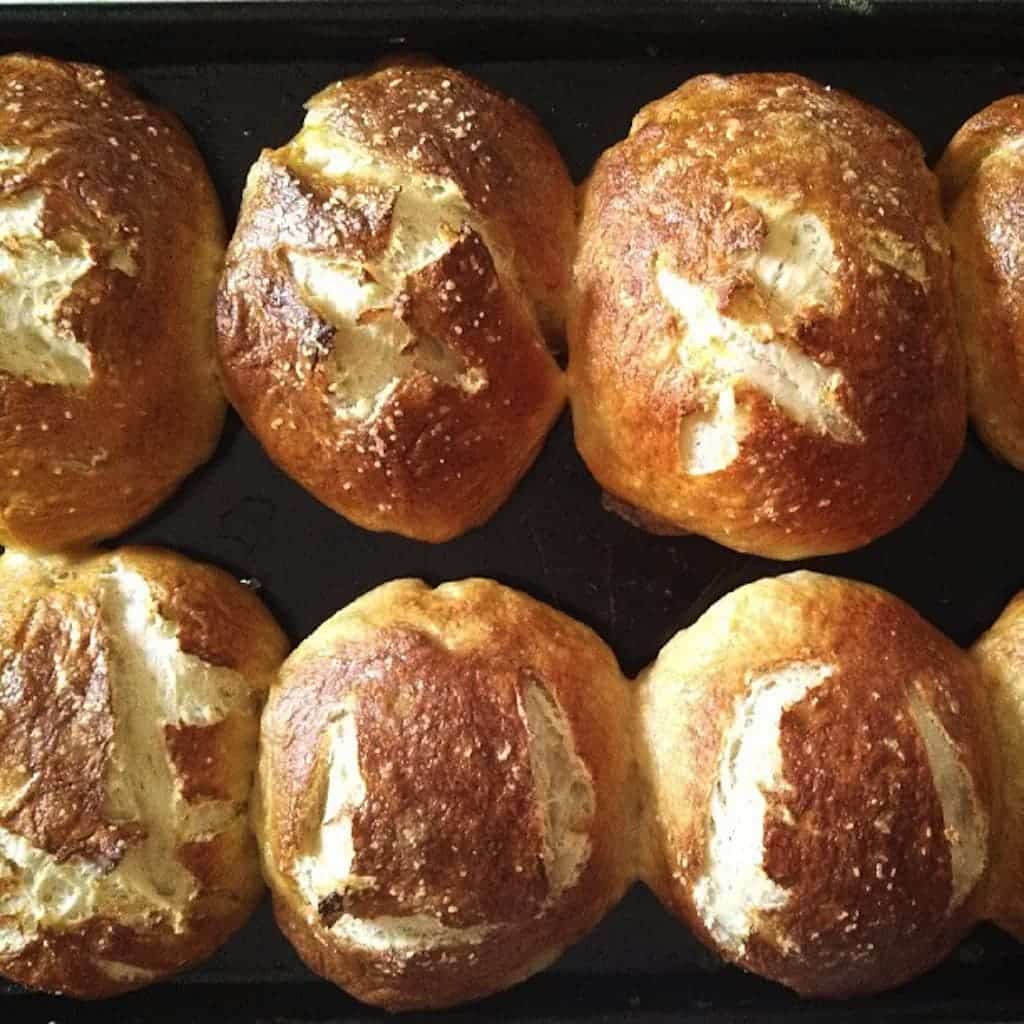 #1- Manic Monday!! What?! Where did my weekend go? Time flies way too quickly. Anyway… I thought I should start this week off with these dang amazing pretzel rolls that I have made like 5 times in the last several weeks. They. Are. So. Good. The obsession started when I was running errands and I drove past Wendy's and they had a huge photo of a Bacon Cheeseburger on a Pretzel Roll in the window.
Does this happen to you? Are you a victim of clever marketing? I totally am except the difference is that instead of hitting the drive-thru I just go home and recreate whatever food stuffs I can't get out of my brain. Remember these Hot Mess Black Eyed Pea Burgers? Yeah. Thanks, Jack-in-the-Box. I remembered that I had a recipe saved for pretzel rolls on Pinterest and it was ON. I've made big fat burger buns out of this recipe & I've also made little slider buns (or you could just skip the sandwich/burger thing and eat the pretzel rolls). They've turned out beautifully every time! The recipe for these Pretzel Rolls comes from Thyme in Our Kitchen — you have to check it out.
#2- I was flipping back through some old posts the other day and I found the link to this video which I totally love. I haven't watched it in probably a year and it still got me all choked up. I mean is that the sweetest/coolest surprise ever or what?
#3- I added a new page tab up at the top of the blog called World's Hottest Peppers — these are it! These peppers are the product of Chad's hobby and total green thumb and right now we have a limited quantity available for purchase. I did send out an email over the weekend that got a really good response and I've put a couple of notices up on Facebook, but you all land here in so many different ways I thought I'd better include it in a post. Super excited to be able to share this with you!!
#4- Can you guys believe it's almost time for the kiddos to go back to school?! I am having a major crisis over the fact that my little guys are not really little any more and are about to be in the 5th and 8th grades. Remember when the summer seemed to stretch on for a neverending eternity? When 3 more weeks of break sounded like 3 more years of running through sprinklers with the baked brown grass crunching under your bare feet and the ice cream truck sing songing up the road. I think I'm feeling nostalgic.
#5- My brother showed me this video yesterday– so so funny. It's only a minute long — the end is the best part.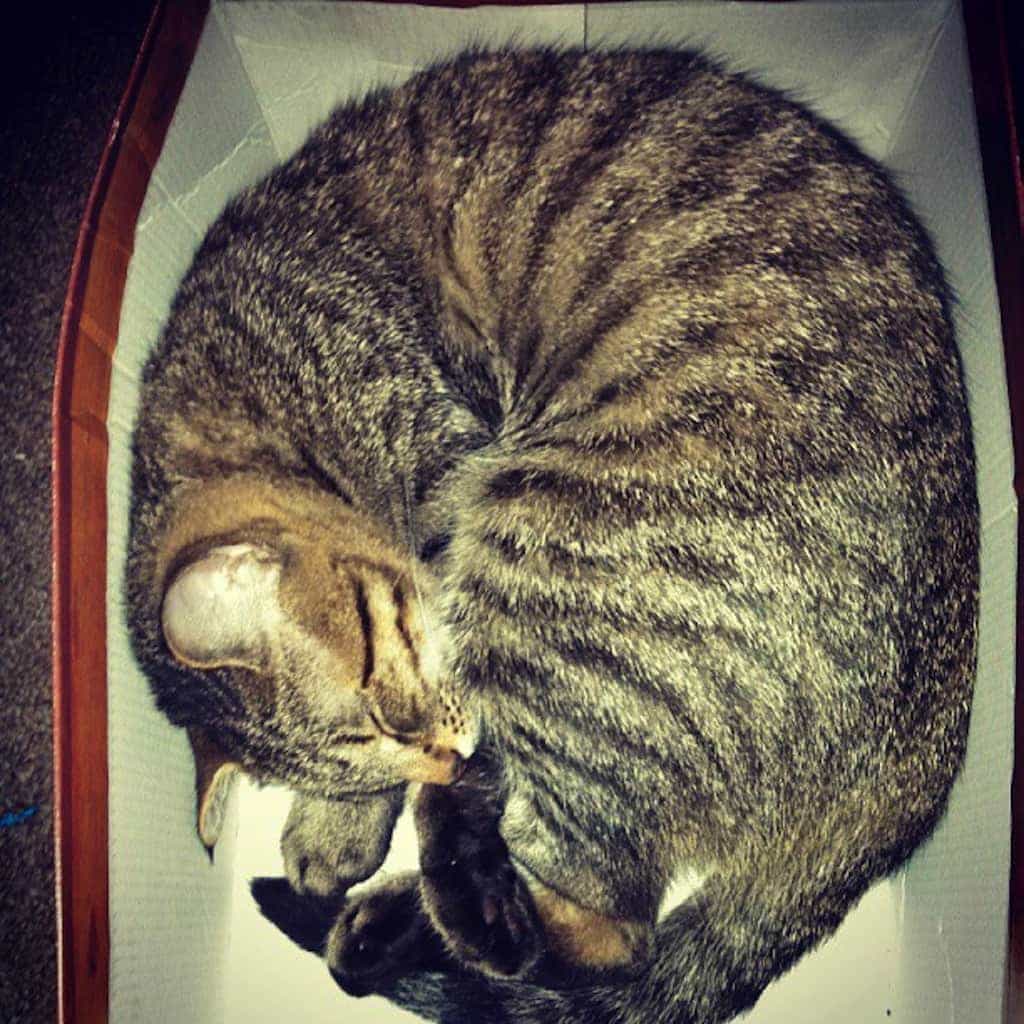 #6- So even though we've added a new kitty to our family, Norma Jean continues to be the one that does the silliest things and gives me the most photo ops. She is also the most well-behaved. Who would have thought?
#7- We had a family birthday party for my mom and Chad over the weekend. Chad got an ice cream maker. He came straight home, set it up, and put the canister straight into the freezer. Ice Creamy Things are about to happen here you guys. Get ready. Have a great week!!!