MONDAY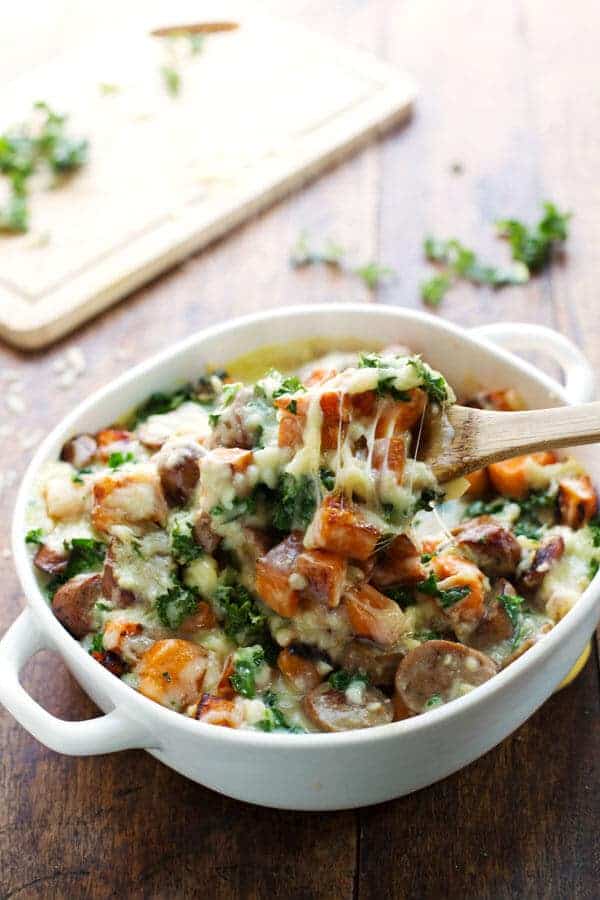 Sweet Potato, Kale and Sausage Bake with White Cheese Sauce- Pinch of Yum – Otherwise known as how to trick my boys into eating kale.
TUESDAY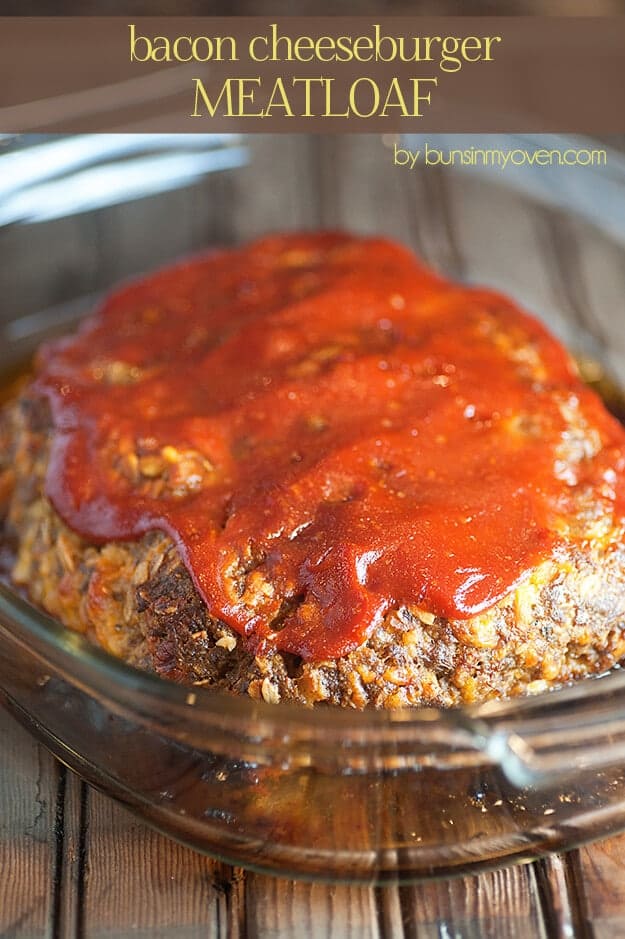 Bacon Cheeseburger Meatloaf – Buns in My Oven – This is a total man-pleasing meal. And while we sit at the table, I pretend that I am totally sacrificing, and this is all for them while I secretly love every single bite, because — um… BACON cheeseburger meatloaf.
WEDNESDAY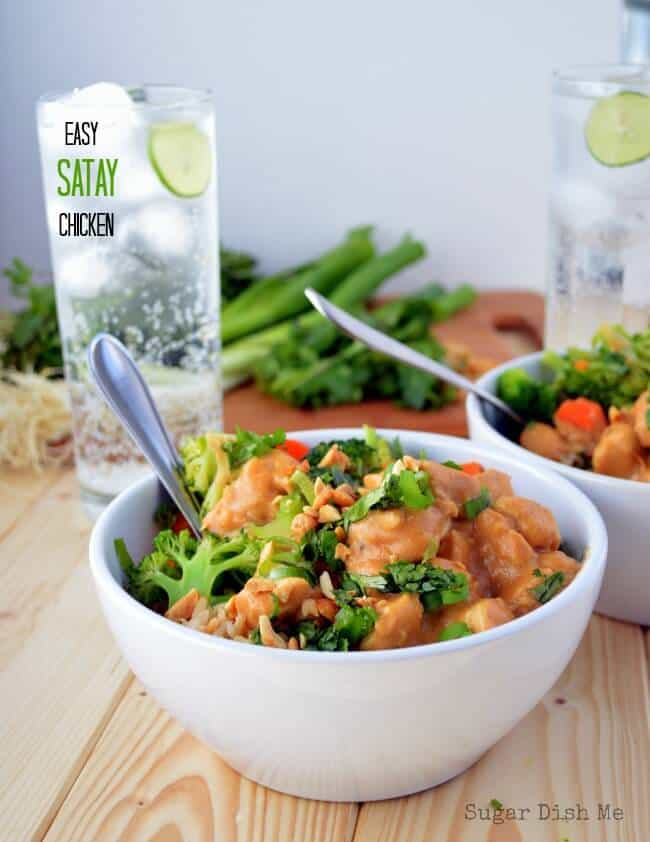 Easy Satay Chicken – Sugar Dish Me – 30 minutes to a fresh, delicious dinner. This one is going in the regular rotation!
THURSDAY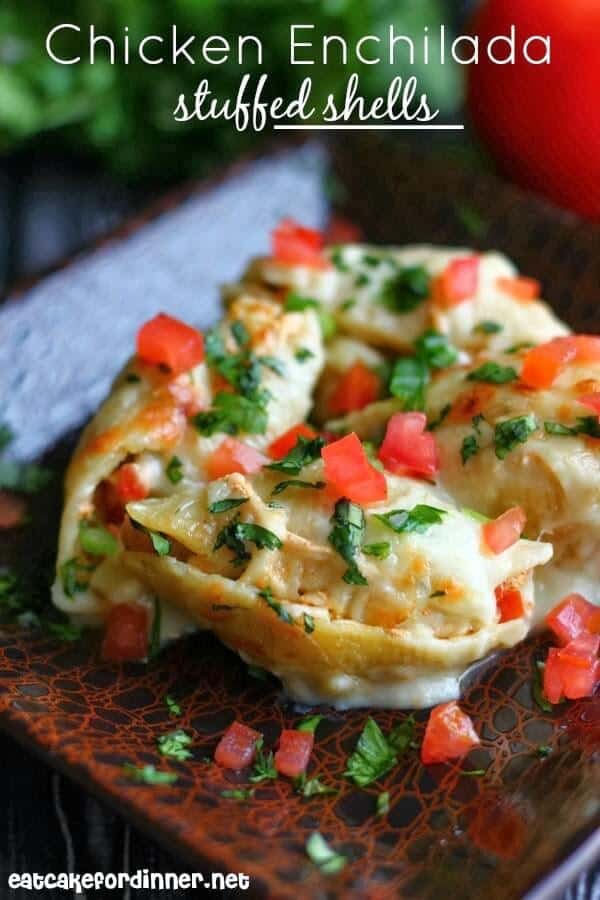 Chicken Enchilada Stuffed Shell – Eat Cake for Dinner I Love enchiladas, but I love pasta more! This is the best of both worlds! Just so you know, Tanya and I alternate weeks picking meals to share. She picked this and when I saw it my jaw dropped. I love it so much.
FRIDAY
Deep Dish Pizza Supreme – Crumbs and Chaos – Don't mess with pizza night-just make it better!
SATURDAY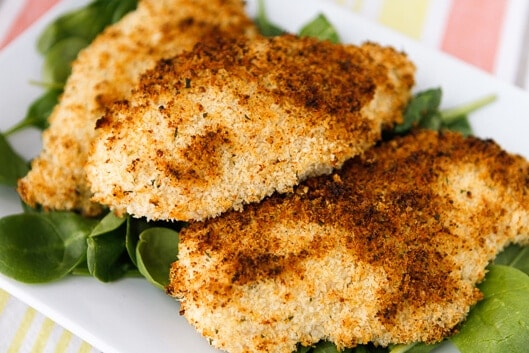 Baked Chicken Breast – Unsophisticook – Crispy, tender, juicy baked chicken!
SUNDAY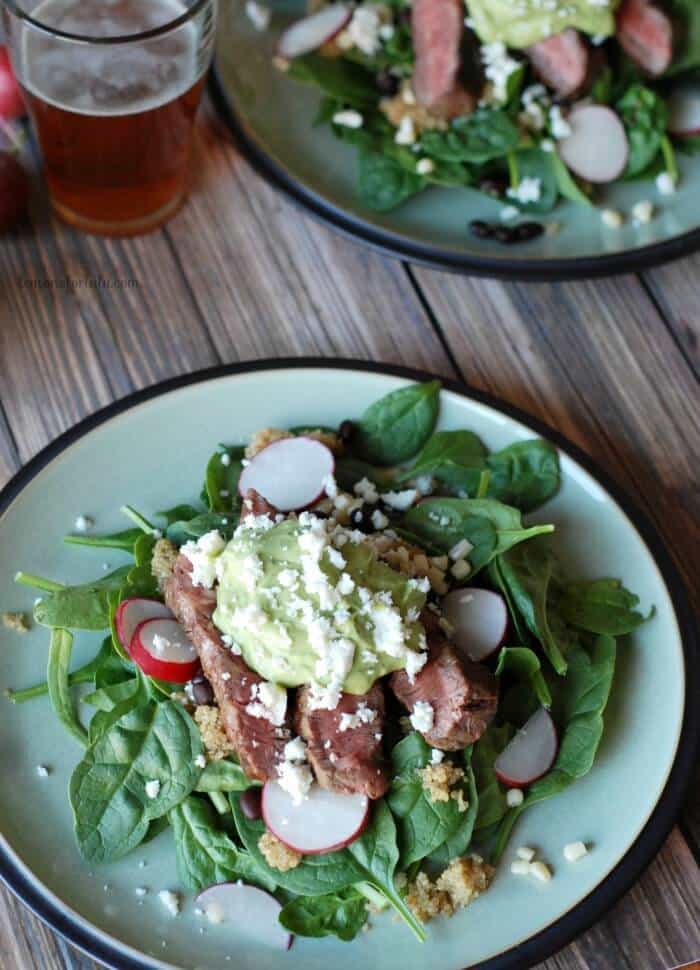 Steak Salad with Avocado Dressing – Lemons for Lulu – THE DRESSING!!! Also radishes are awesome right now.
LETS NOT FORGET DESSERT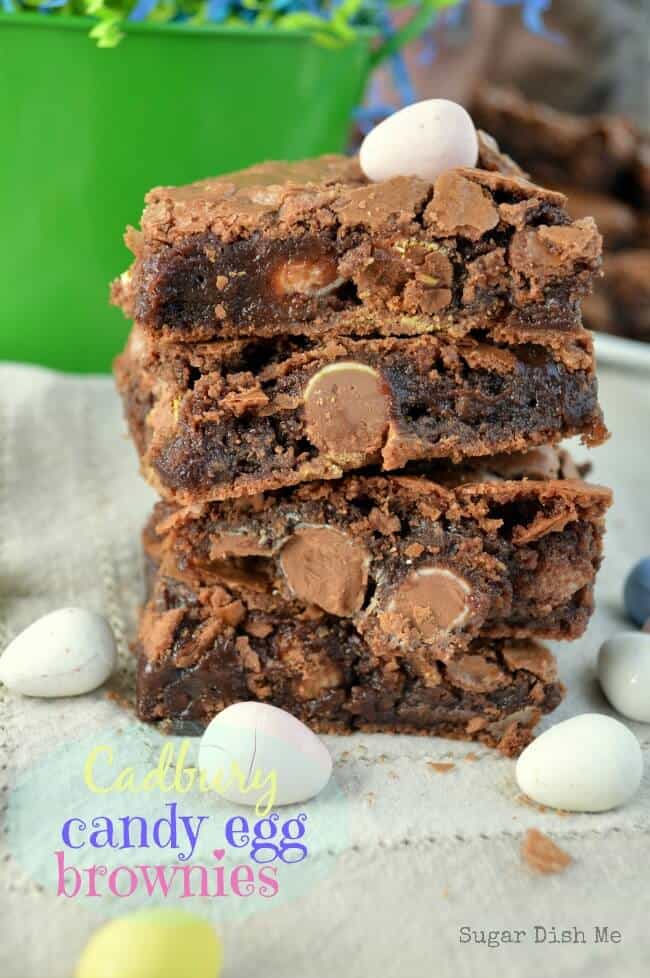 Cadbury Candy Egg Brownies – Sugar Dish Me – I think you guys already know how I feel about these brownies. YESSSS.
Click the Meal Plans Made Simple logo below for all our inspiration and dinner ideas from weeks past…

Need more ideas? Find us on Pinterest!!!
Follow Sugar Dish Me's board Brownies + Blondies on Pinterest.

Follow Tanya Schroeder @lemonsforlulu.com's board Eat Your Veggies on Pinterest.