After some deliberation, we decided to go on and make a meal plan for you (and ME!!) this week. Because even though half of the continental US is beaching, or camping, or vacationing, or straight up boycotting the kitchen to save themselves from the heat, the rest of us have to eat something or the hungry monsters that live here might riot.
MONDAY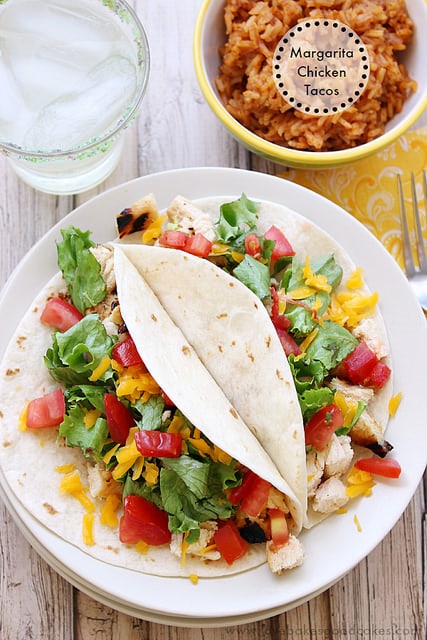 Margarita Chicken tacos via Love Bakes Good Cakes – I am loving these pretty tacos! For the rainbow colors, the fresh lime flavor, and of course, the tequila!
TUESDAY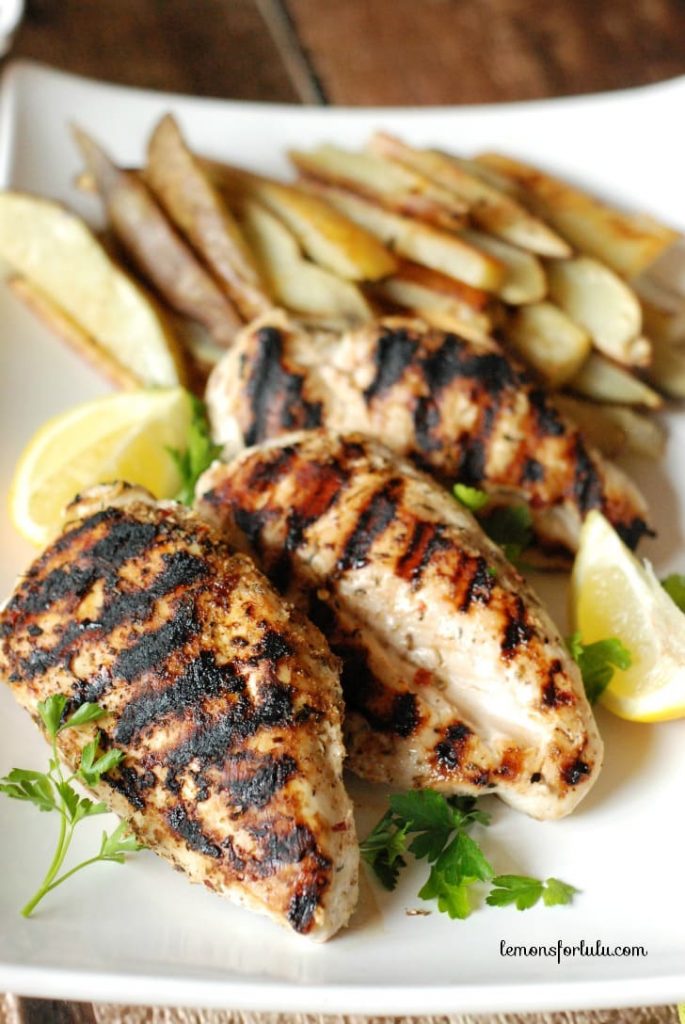 Grilled Chicken with Jamaican Jerk Seasoning via Lemons for Lulu – The prettiest spicy grilled chicken breasts I ever did see! Totally have to have these.
WEDNESDAY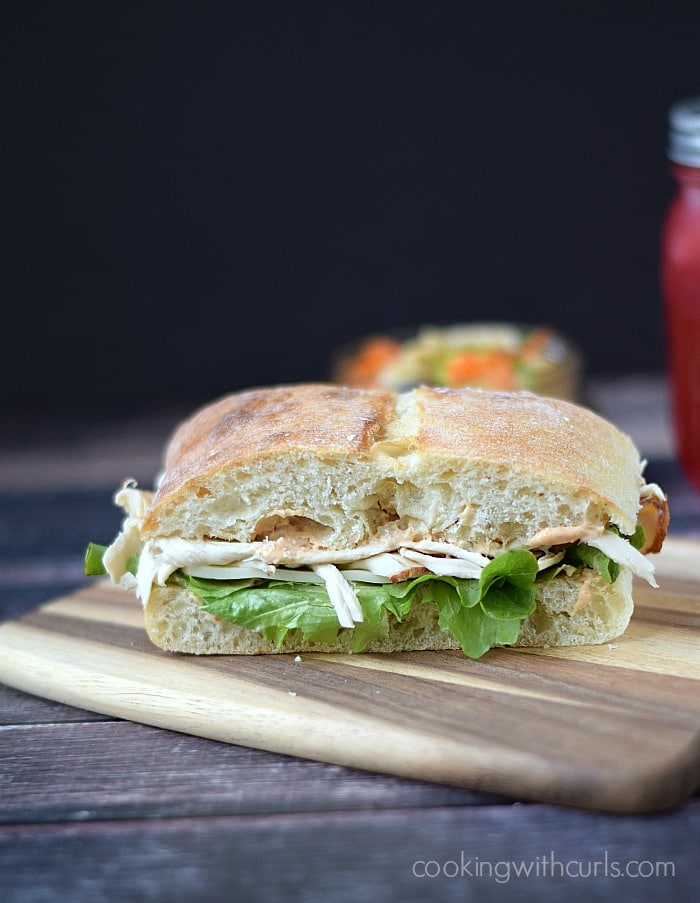 Turkey on Ciabatta with Sun Dried Tomato Aioli via Cooking with Curls – Because I love sandwiches. And the word 'aioli'. And sun dried tomatoes. And NO COOKING!
THURSDAY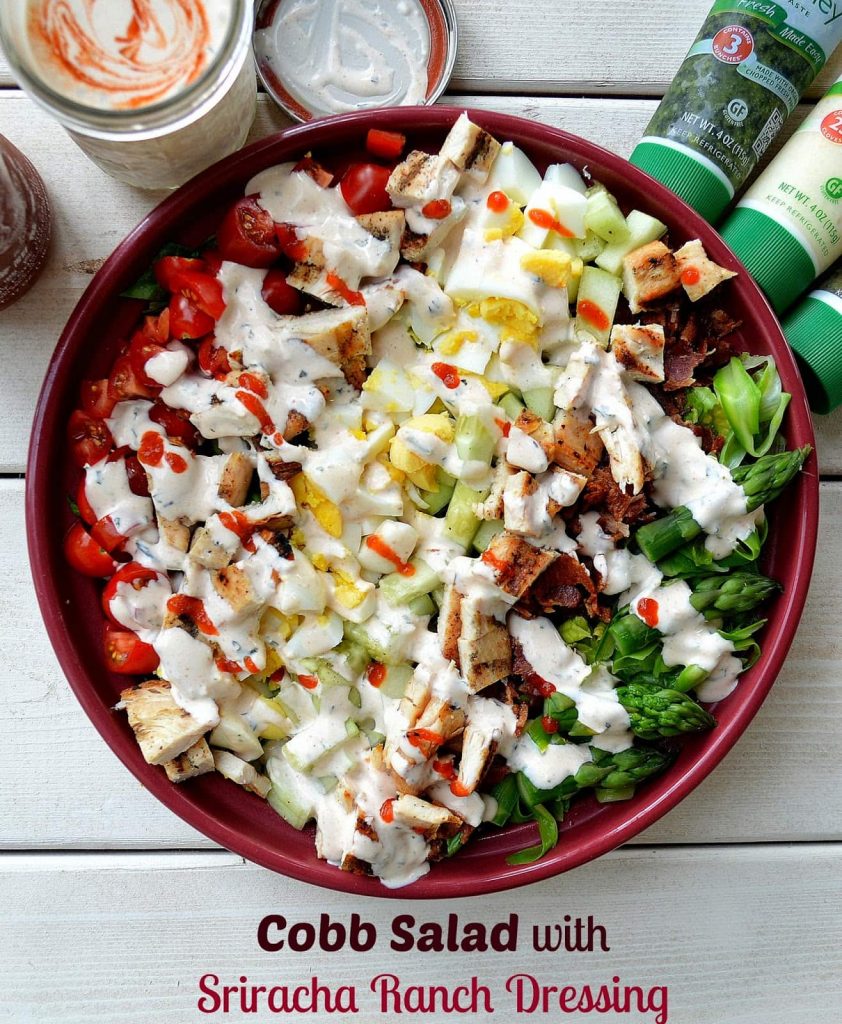 Cobb Salad with Sriracha Ranch via Souffle Bombay – Last year I made an appetizer with sriracha ranch dill dip. So as soon as I saw this salad I knew we were meant to be. Sriracha. Ranch!!!!!!!!
FRIDAY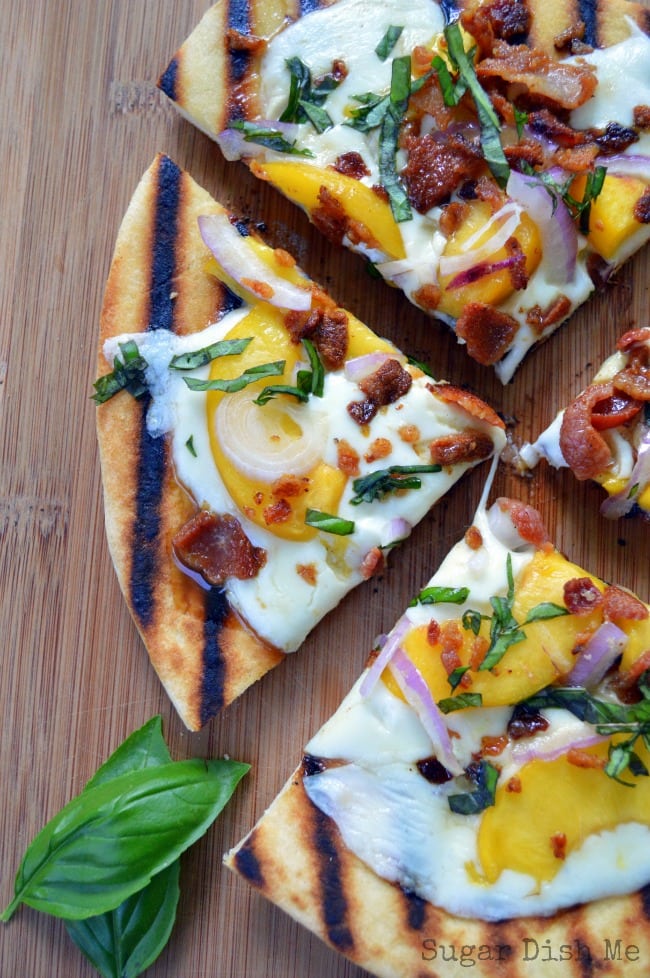 Grilled Peach and Bacon Pizza via Sugar Dish Me – One of my old recipes I dug up! I totally love this pizza. Also — the tiny sprinkle of brown sugar on the peaches and bacon? Pow. Delicious.
SATURDAY
Perfect Slow Cooker BBQ Pulled Pork Sandwiches via Club Narwhal – Mkay, first of all, when Amy says something is perfect, I believe her. SECOND – look at this sandwich!!! Third – Slow Cooker. You're Welcome. Oh and fourth – serve this with THESE FRIES. yes yes yes.
SUNDAY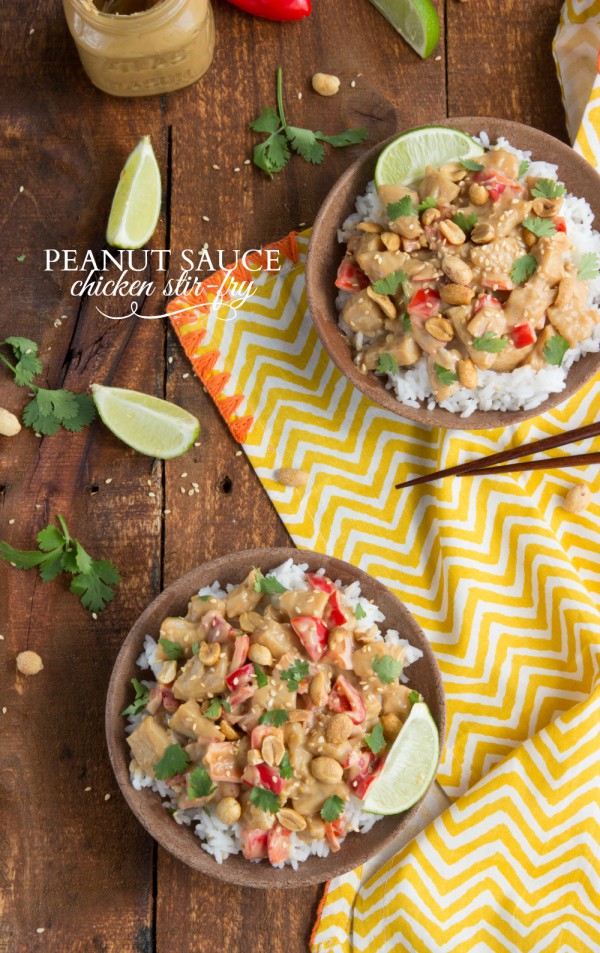 Peanut Sauce Stir Fry via Chelsea's Messy Apron – As a huge fan of Satay chicken, I am WAY excited over this peanutty stir fry! Rich flavor, and a little crunch (plus it's fast!).
SOMETHING SWEET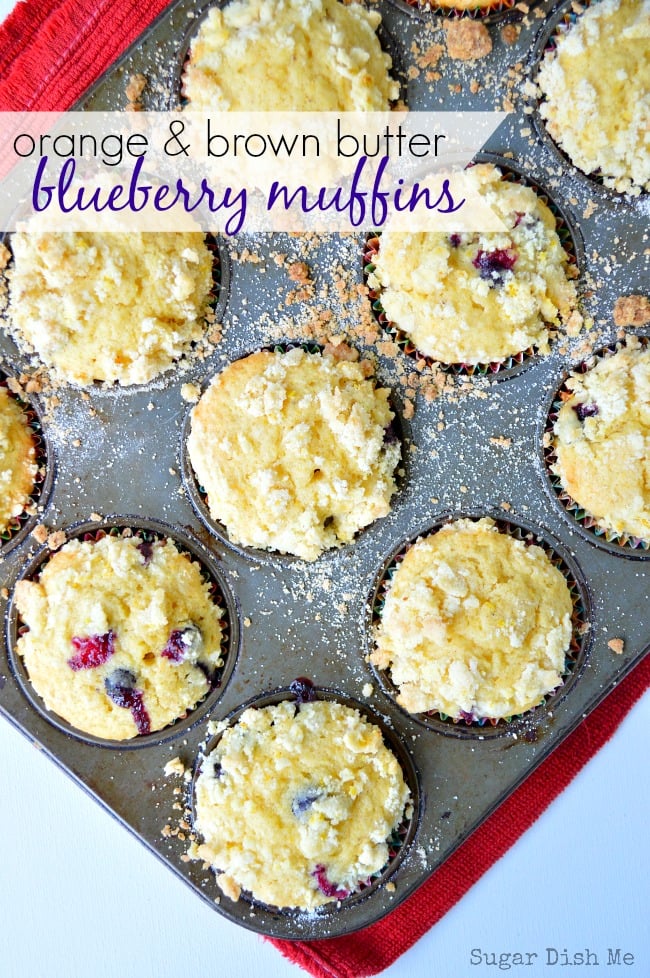 Orange and Brown Butter Blueberry Muffins via Sugar Dish Me – because it's summer and I said so.
Find more meal ideas on Pinterest :

Follow Tanya Schroeder @lemonsforlulu.com's board I"ll Melt For You on Pinterest.


Follow Sugar Dish Me's board Summer Cookout on Pinterest.