Hey hey! Time to pretend I plan meals ahead of time and lay out next week! Just kidding. Kind of.
In real life I am actually about to wrap up Halloween recipes and have moved on to Thanksgiving and Christmas cookies. Are you rolling your eyes yet? I thought so.
Anyhoo, every week we gather up our favorite finds in the interest of maybe making diner life a little simpler.
The idea [for me anyway] is not necessarily to stick to this plan, but to give me some help and some direction for those inevitable few days I have no idea what to eat.
MONDAY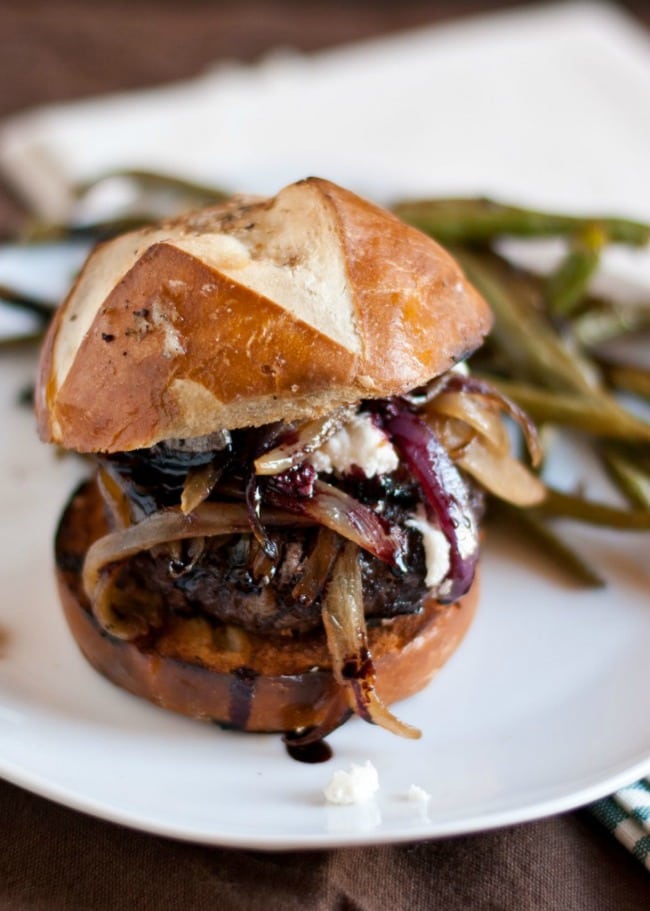 Red Wine Burgers with Caramelized Onions and Goat Cheese via Neighborfood – This is one of those burgers that I saw and then just kept coming back to. It didn't just give me pause. It gave me like 42 pauses.
TUESDAY
Chicken Noodle Soup Casserole via The Weary Chef – You're Welcome.
WEDNESDAY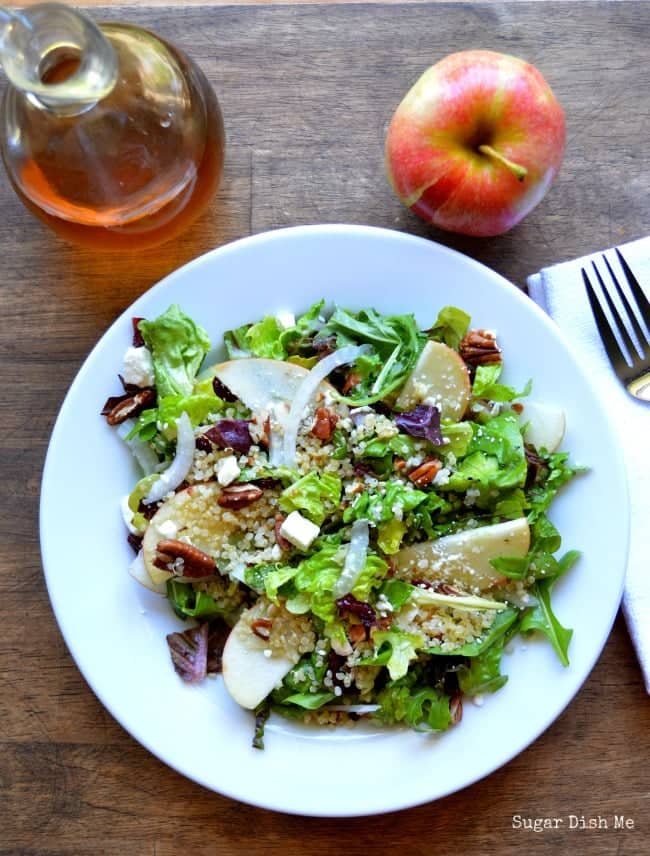 Crisp Apple Pecan Salad with Apple Cider Vinaigrette via Sugar Dish Me – A delicious meal you can feel really REALLY good about. So healthy! But it tastes like all the good fall things covered in a sweet/tart vinaigrette. Plus it is really super filling. I love that.
THURSDAY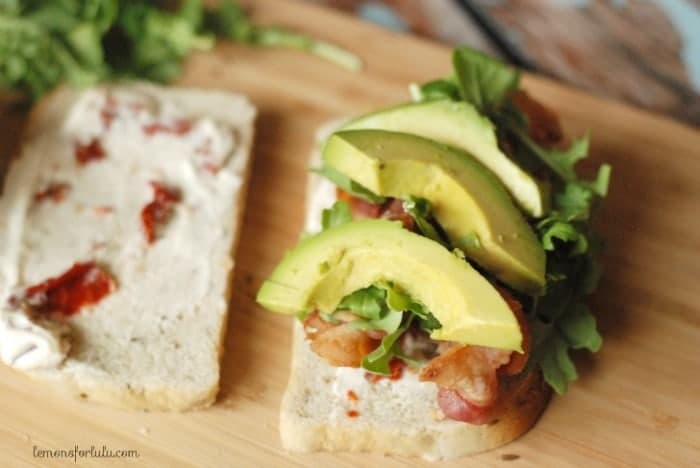 Avocado BLT Sandwiches via Lemons for Lulu – Because by the middle of the week I DO NOT feel like giving dinner my all, but this meal satisfies. Plus BACON so… yeah.
FRIDAY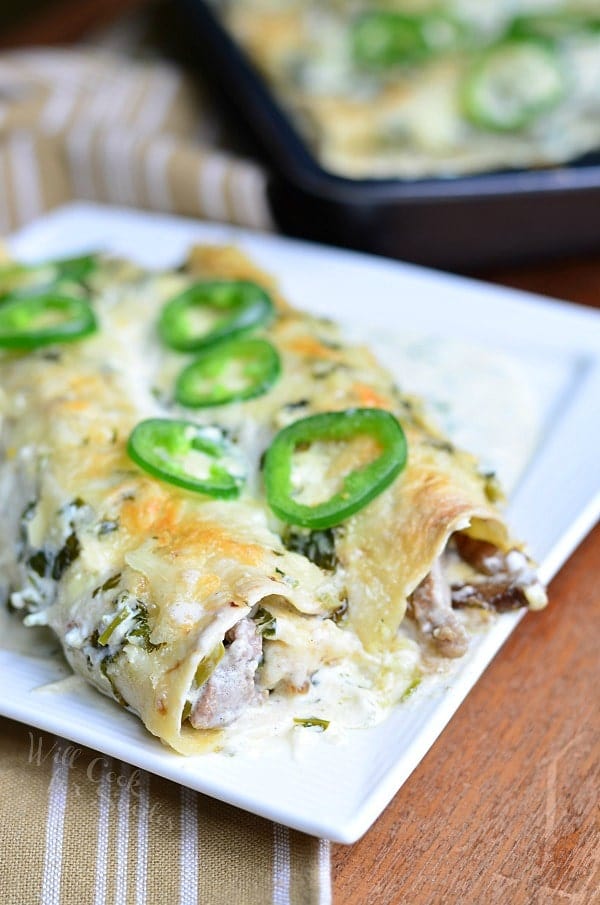 Steak Enchiladas with Jalapeno Cream Sauce via Will Cook for Smiles – So let's pretend that I actually cook on Fridays. This recipe is at the tippy top of my weekend list! Pass the margaritas, please.
SATURDAY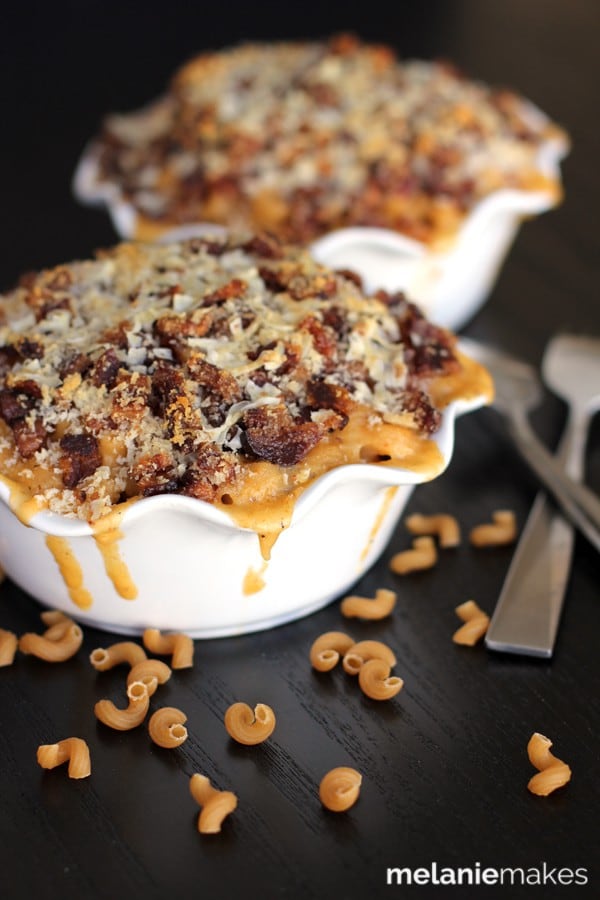 Bacon Crusted Beer Mac n Cheese via Melanie Makes – Um, yeah. That just happened.
SUNDAY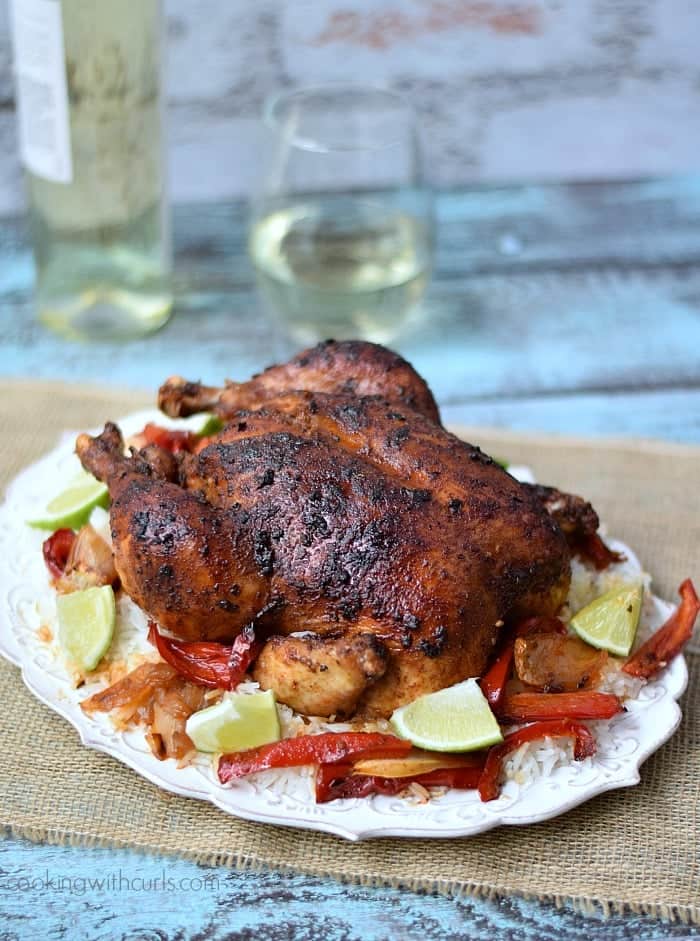 Peruvian Roasted Chicken via Cooking with Curls – Once I posted a roasted chicken recipe here and then talked about how all my whole chicken photos just end up looking like scary bird carcass. But THIS BIRD is gorgeous! So Lisa is photographing all my chickens from now on and I'm gonna bet this bird tastes even better than it looks.
DESSERRRRRRRRRT!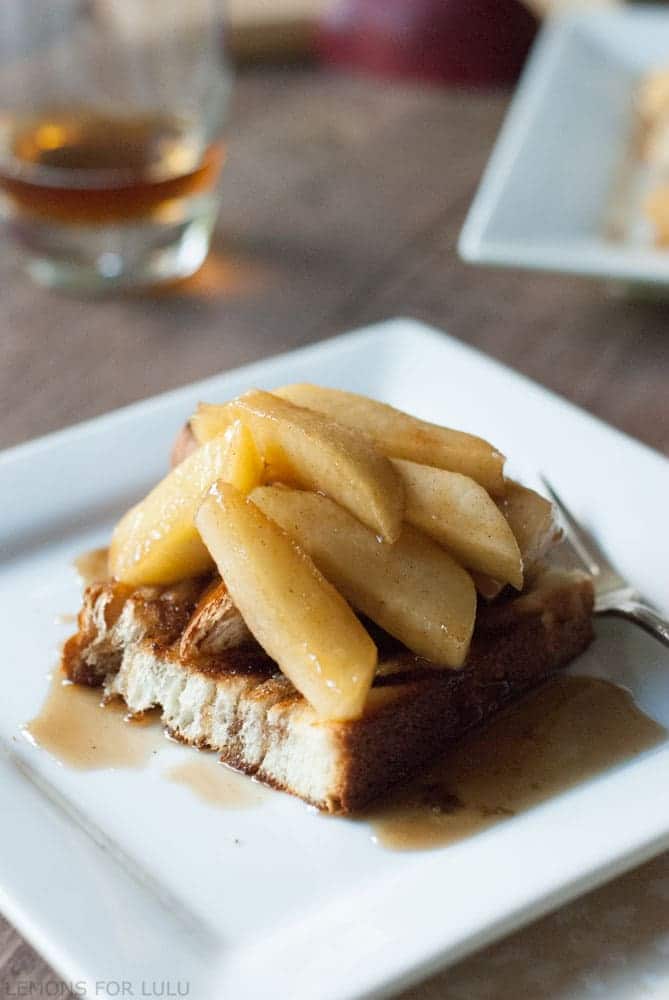 Cinnamon Apple Toasts with Bourbon Syrup via Lemons for Lulu – Boozy apples are where it's at! Last year we visited a cider mill and had so much fun tasting hard cider and eating cider doughnuts. I bought tickets again (yes!), and will be dousing my haul in bourbon syrup as soon as I get home.