Big St. Patrick's Day Weekend!
Last year Chad and I went with my sisters, brother-in-law, and a big group of friends to what is supposed to be the biggest bar crawl in the world. We had perfect weather and got started at like 11 in the morning. There were games of flip cup, lots of beer, some REALLY crowded places, giant-sandwich-eating on the sidewalk, and we all took a cab and were home by 6 pm. Parrrrty animals you guys. This year we don't have plans, but I'm sure I can booze up some baked goods or something.
MONDAY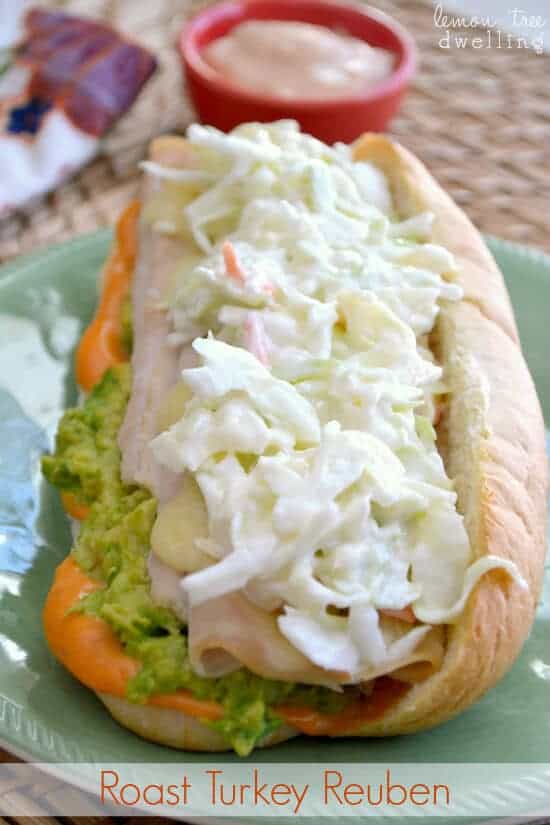 Roast Turkey Reuben – Lemon Tree Dwelling- Happy St. Patrick's Day– There are so many fabulous things about this sandwich. I love a good turkey Reuben. This one is overflowing with dressing AND avocado. Gimme.
TUESDAY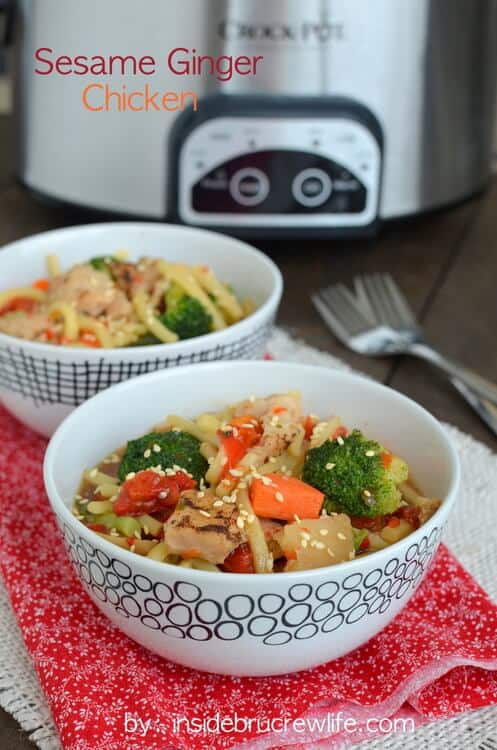 Sesame Ginger Chicken – Inside BruCrew Life– You know I love my take-out-fake-out recipes! The ginger in this bowl of goodness not only gives it a perfect fresh flavor, but ginger is so good for you! Hello delicious immune-boosting.
WEDNESDAY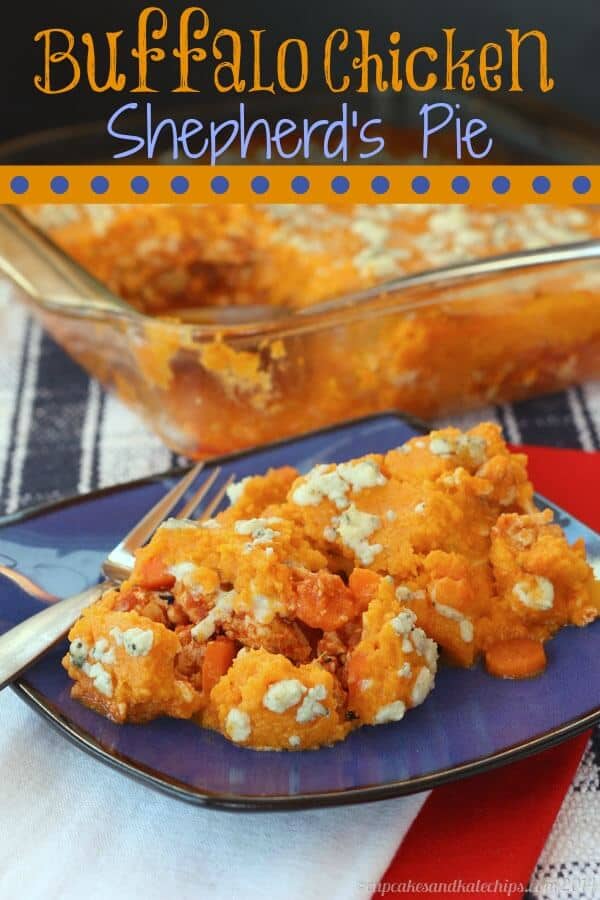 Buffalo Chicken Shepherd's Pie -Cupcakes And Kale Chips– Shepherd's Pie got a makeover. I love buffalo ehhhhvureeeything and this casserole will be a major win at my house.
THURSDAY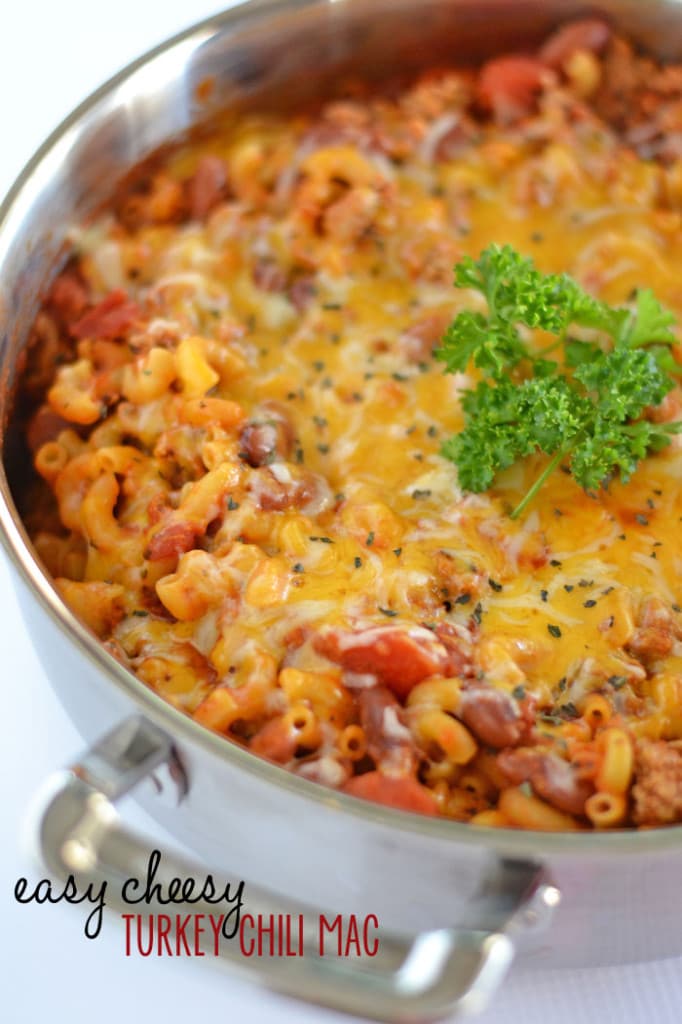 Easy Cheesy Turkey Chili Mac – Kitchen Meets Girl – My mom used to make us Chili Mac but it was always over spaghetti. This easy recipe marries turkey chili with mac 'n' cheese. Win!
FRIDAY
Enchilada Casserole – Yummy Healthy Easy– Annnnd cue the margaritas. Gotta get my Tex Mex fix with this gorgeous casserole.
SATURDAY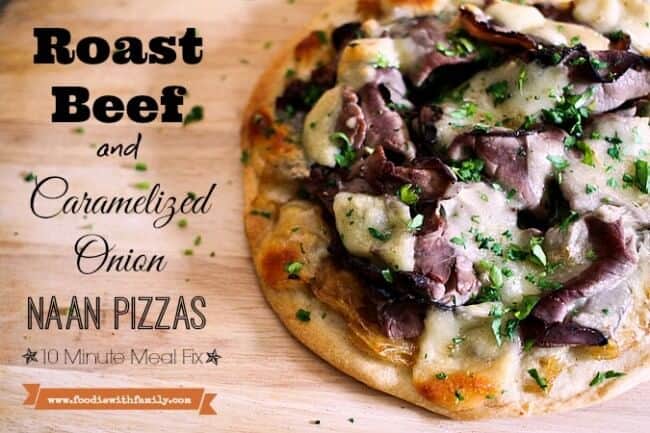 Roast Beef and Caramelized Onion Naan Pizza -Foodie With Family- Okay FIRST OF ALL – 10 minute meal. Second — this pizza is out of control. Rebecca is super pro at feeding a houseful of boys and my family is gonna flip over this one.
SUNDAY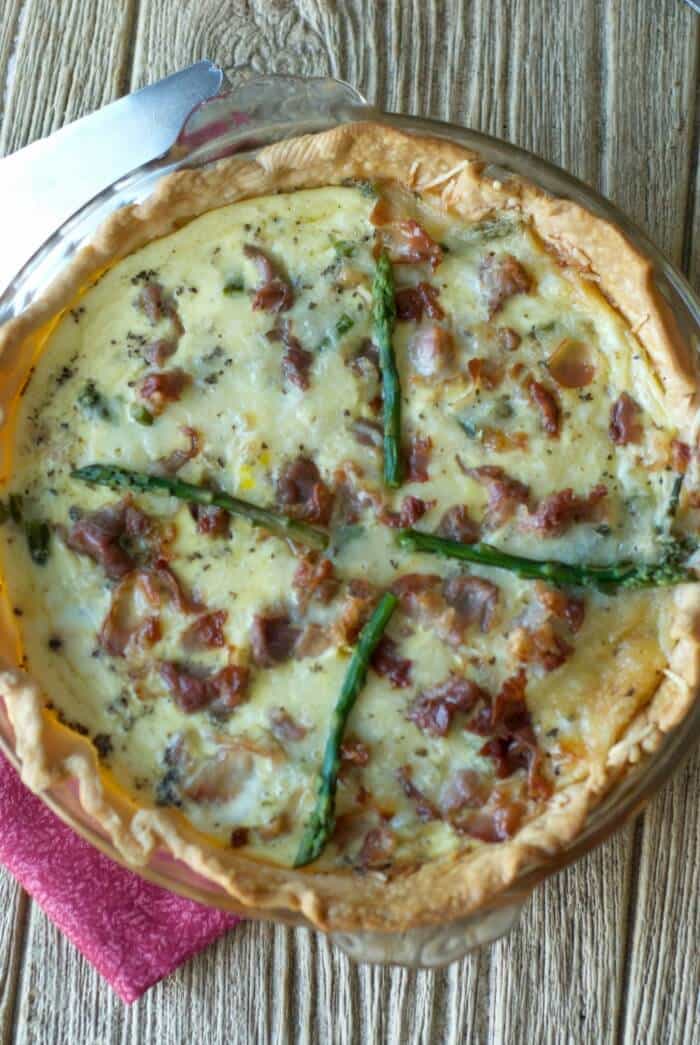 Asparagus Quiche- Lemons for Lulu – A taste of spring!!! Asparagus makes me forget about the fact that it is 25° outside. Also – Brunch 4 Life.
LET'S NOT FORGET DESSERT!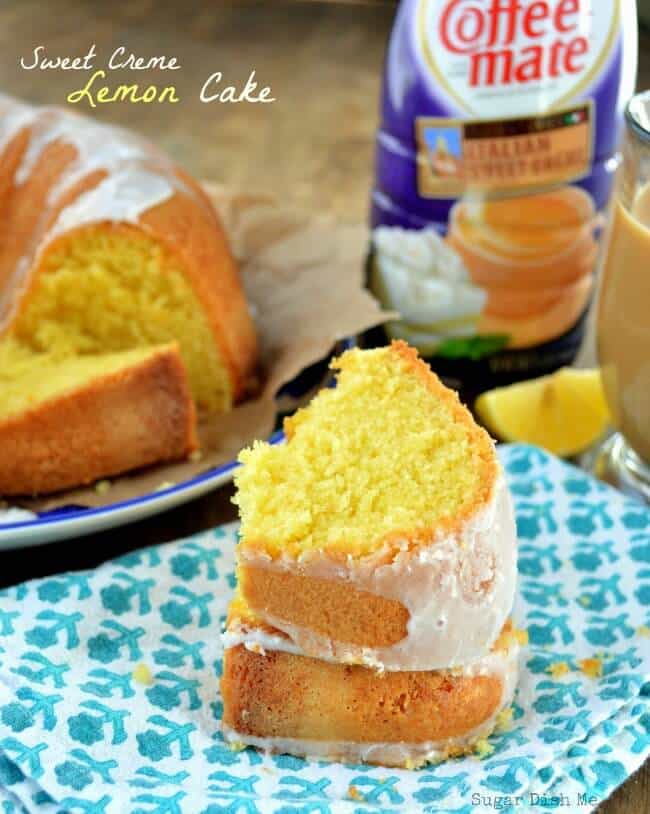 Sweet Creme Lemon Cake – Sugar Dish Me– Super delicious lemon bundt cake that gets its moist crumb from coffee creamer! Will make your brunch or afternoon coffee very very happy.
Click the icon below for all our meal plans and so many great ideas!

And if that's not enough, you can follow us on Pinterest!
Follow Sugar Dish Me's board Cakes + Cupcakes on Pinterest.

Follow Tanya Schroeder @lemonsforlulu.com's board Breakfast on Pinterest.