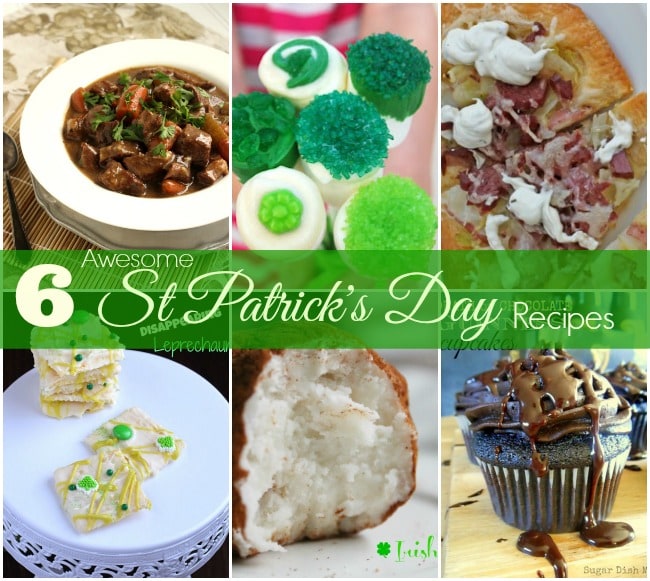 I have decided that St. Patrick's Day might just be my favorite holiday to cook for. It's a great excuse for all my boozy baked goods, everything is green, there are potato recipes in abundance, there is beer in all the stew, and it's easy to find corned beef.
Today I paired up with a few other creative cooks and have 6 awesome recipes for St. Patrick's Day to share. I'm pretty excited about all of these. I am also sharing an obscene amount of St. Patrick's Day-inspired recipes on Facebook this week.
Here are all the recipes in the awesome photos above:
Corned Beef & Cabbage Flatbread by Mary Kay of Homemade Cravings – Ummm… pizza is always a win in my book. Flatbread = Pizza. Corned Beef = Love.
And if that's not enough!!! I have a whole Pinterest board full of St. Patrick's Day deliciousness. And rainbow food. If you have favorite recipes leave links in the comments below! My goal is to have them ALL.
Follow Sugar Dish Me's board Luck of the Irish on Pinterest.