I really don't know what my problem is today… I think I have too much to do and not enough time to do it so I am basically just flitting all over the place getting nothing done. It's awesommmmme.
Not.
I keep seeing those Lumosity commercials when I'm at the gym. You know the ones all about how they can improve your brain function and memory and attention span and all sorts of other brainy-type stuff just by playing games? I think I might need that.
Does that crazy mess even work? If you have tried it I need all the details. Because I really am not very good at games. If it's anything like Mario Kart I am totally out. But if it's like Tetris we might have a winner! I beat Tetris like a champ. It is the only time I have ever beat Chad at a game (we had a score battle going) in the history of our relationship. I can't even beat Chad on the Wii dance games if that tells you anything.
Thriller you guys.
So anyway. The games. Is it possible that Candy Crusher is improving my brain function? I'm gonna go ahead and say no (and also blame Chad for that one, too). And this Luminosity thing.
Will it make me stop losing my sunglasses on top of my head? Or stashing 40,000 pieces of paper inside my purse so that every time I am at a cash register I feel like that lady that holds up the line while still writing checks?
Will it let me write a whole post without navigating away from the page 65743 times, or make it so I can go to the grocery store without forgetting the one thing i needed to buy until I get home and have to go back again [BROWN SUGAR!!!].
These brownies do all those things!!!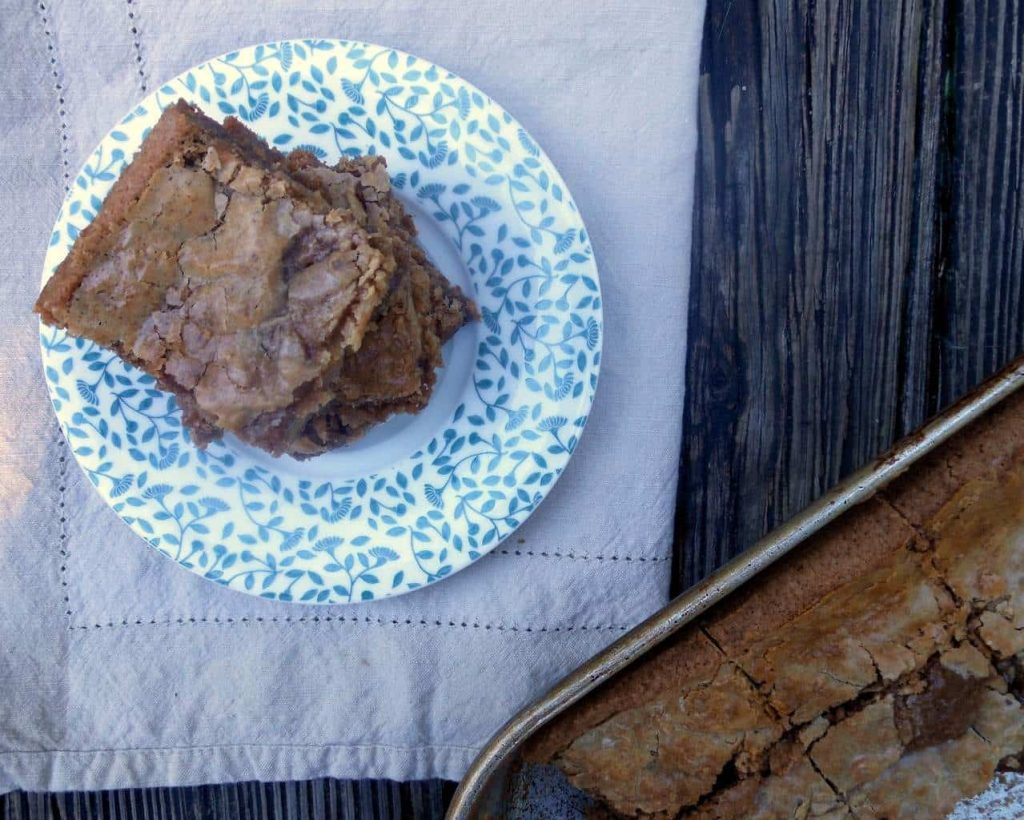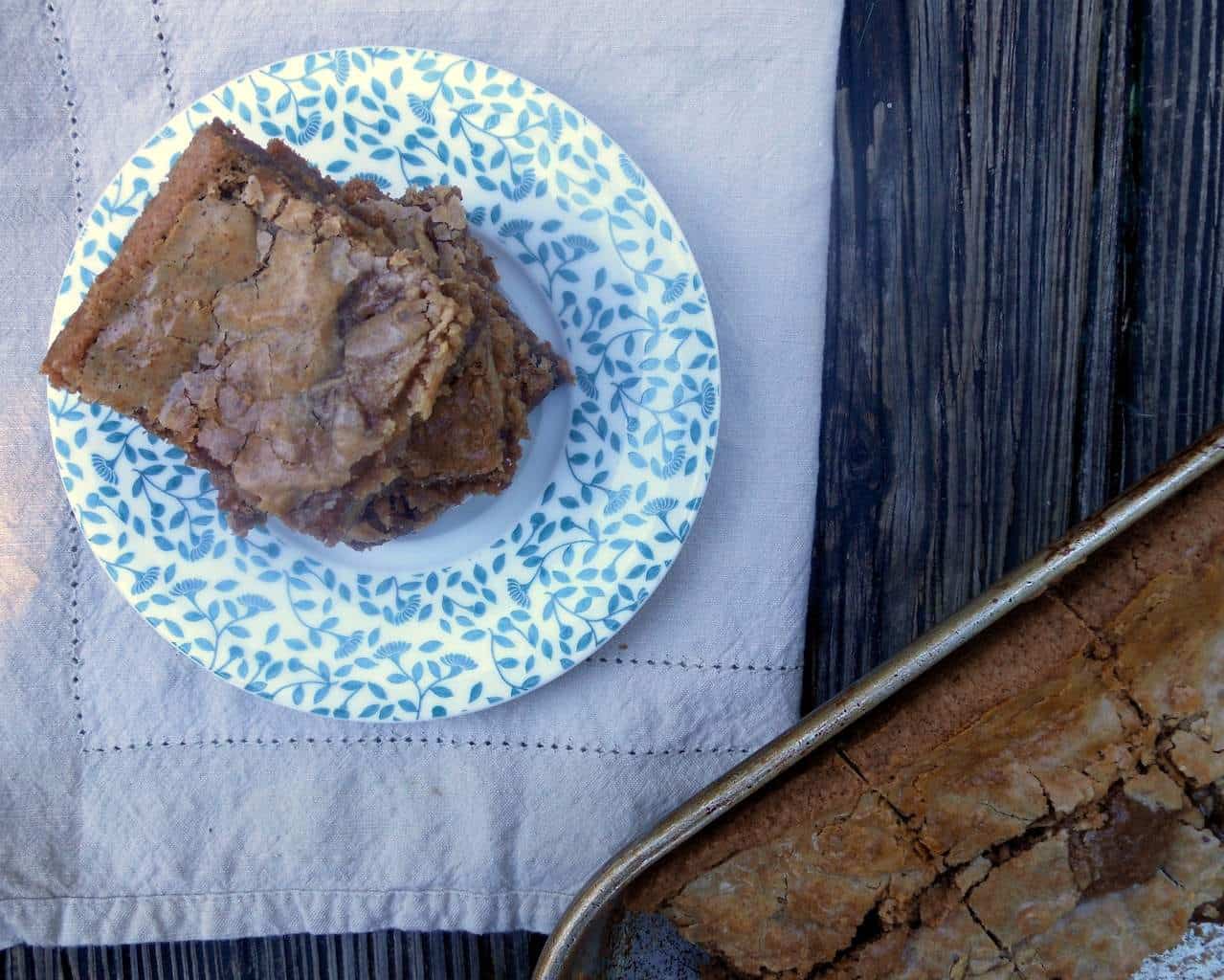 Just kidding.
But they will make you dance like Michael Jackson (P.S. If that actually happens will you please come over here and show Chad what's up? I need to knock his dance ego down a few pegs).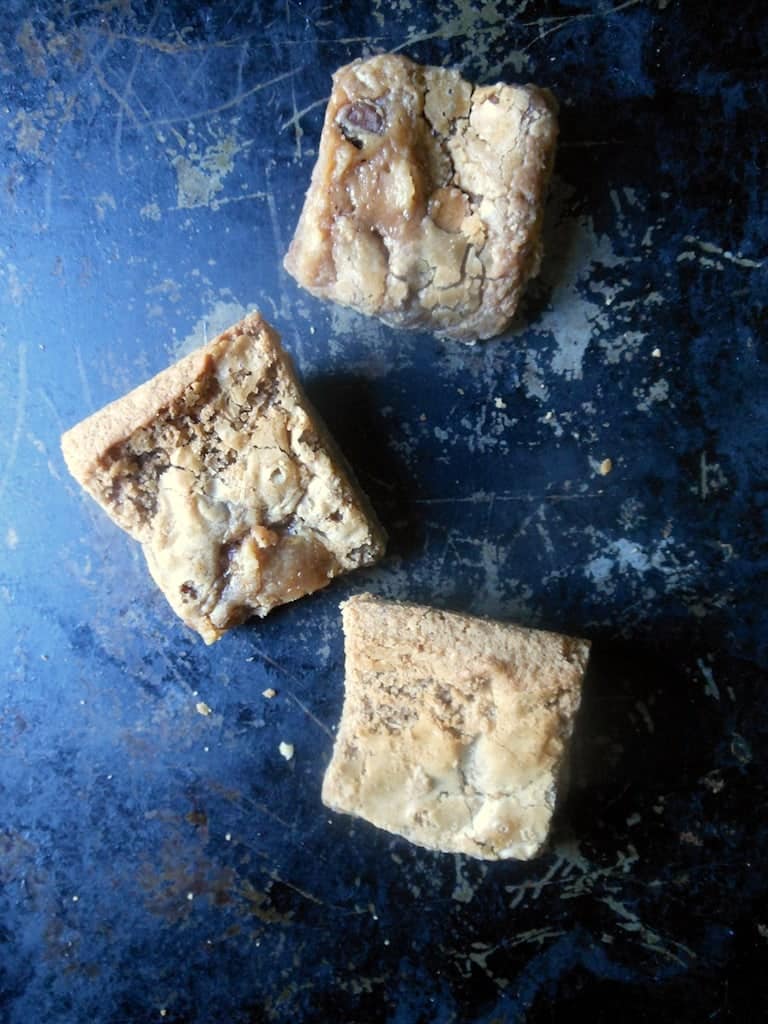 Yield:

15 brownies
Milk Chocolate Peanut Butter Brownies
Chewy milk chocolate brownies loaded with peanut butter chips and then dotted with a peanut butter cream cheese swirl.
Ingredients
For the Brownies:
1 1/2 cups all purpose flour
1 teaspoon baking powder
1/2 teaspoon salt
12 tablespoons butter
1 (11 ounce) package Nestle Milk Chocolate Peanut Butter Chips
4 eggs
2 cups granulated sugar
2 teaspoons vanilla
For the Peanut Butter Cream Cheese Swirls:
4 ounces cream cheese, softened
3 tablespoons peanut butter
1 egg yolk
1 tablespoon granulated sugar
Instructions
Preheat the oven to 350. Butter a 9 X 13 baking dish. Line it with parchment paper, and then butter the parchment. This insures easy brownie removal! You can just lift the whole thing out of the pan.
Whisk together the flour, baking powder, and salt. Set aside.
Melt the butter in a medium saucepan. When the butter has melted, stir in the whole bag of chocolate and peanut butter chips. Melt them over medium heat stirring occasionally. The mixture will be sort of clump until is melts down-- it's fine.
While the chips melt, whisk together the eggs and sugar in a large bowl until they are frothy.
Once the chips have melted, remove from the heat (let them cool just slightly) and add them to the egg mixture about a half cup at a time (this tempers the egg and keeps it from curdling or scrambling), whisking between each addition.
Stir in the vanilla.
Dump in the flour mixture and stir until just combined Scrape the batter into the prepared pan.
For the Peanut Butter Swirl, beat the cream cheese, peanut butter, egg yolk, and sugar together until smooth. Drop the mixture by the tablespoon across the top of the brownie batter and then use a butter knife to swirl it across and around.
Bake for 25 - 30 minutes and let cool completely before removing to cut and serve.
Recommended Products
As an Amazon Associate and member of other affiliate programs, I earn from qualifying purchases.
Nutrition Information:
Yield:
15
Serving Size:
1
Amount Per Serving:
Calories:

334
Total Fat:

17g
Saturated Fat:

9g
Trans Fat:

0g
Unsaturated Fat:

7g
Cholesterol:

95mg
Sodium:

261mg
Carbohydrates:

41g
Fiber:

1g
Sugar:

29g
Protein:

6g