Great for grab-n-go mornings! Sausage and Cheese Omelet Muffins come together easily and yield a large batch which makes them perfect for freezing or serving to a crowd. A savory, filling, delicious little fluffy omelet bite!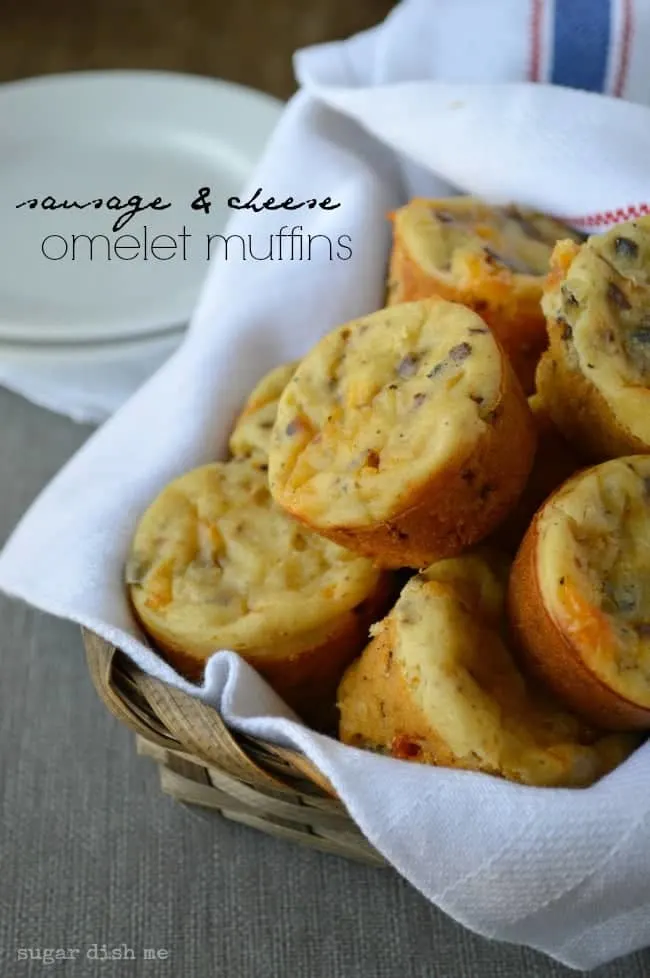 These little mini-muffin sized bites are about as close as I could get to making an omelet that you can pick up and eat with your hands. There IS a standard muffin amount of flour but the rest is all garden omelet goodness with sausage, onions, bell peppers, and eggs. Savory muffins for your face.
Since I was in high school my breakfast menu go-to has always been a sausage and cheese omelet with grits and toast. I order it everywhere because it is reliably delicious no matter what little greasy spoon you land at on the side of any road. Unless you are on the side of the road in upstate New York, in which case you should totally avoid the grits and go for home fries because those grits will be busted.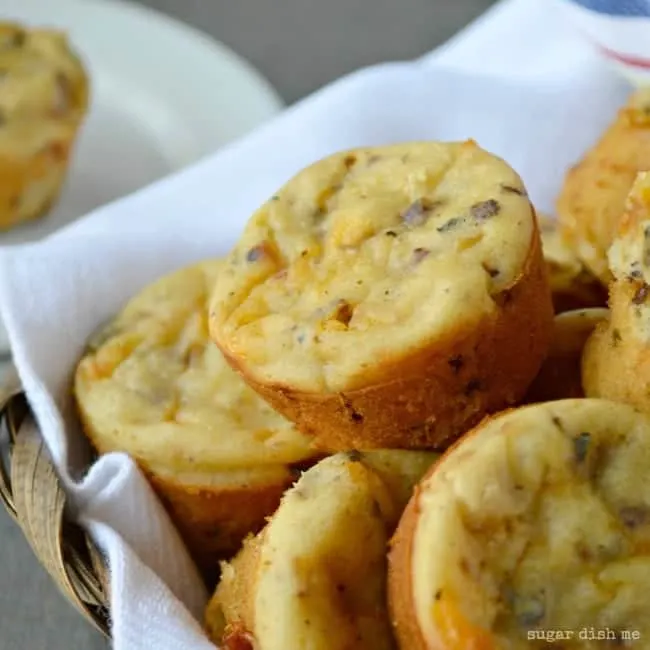 Anyways, sausage and cheese omelets for life is what I'm saying.
But unless it's the weekend you will NOT find me standing over any stove whipping eggs or sauteing peppers for all the hungry dudes to eat in the morning. #hereisyourcerealthankyouverymuch
Mornings around here are busy and I am doing good to get all the lunches packed and the coffee poured. On occasion I can pull off pancakes, but that's only because I keep Homemade Fluffy Pancake Mix on hand (and usually only happens because I forgot to buy the cereal. Oops.). So how awesome would it be to have a grab-n-go omelet?!
I know there are a zillion recipes for little flourless crustless quiche kinds of things. They are low carby good for you and I love them. But THESE are not THAT.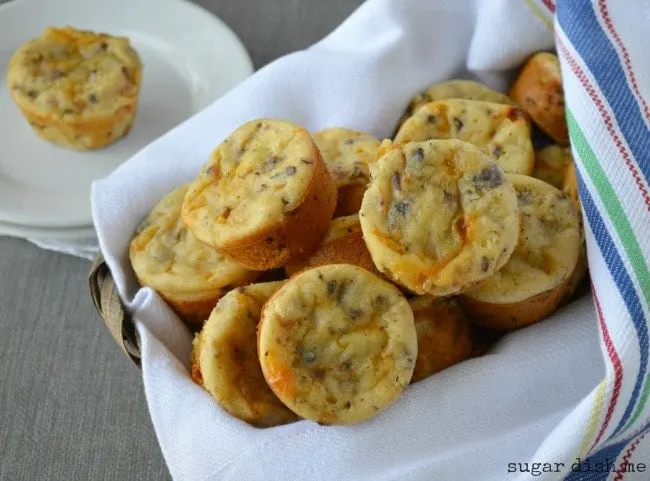 Sausage and Cheese Omelet Muffins are like all the good things in my old reliable diner breakfast, but stuffed into one or two little bites. They are still bready but more eggy than a regular muffin. Are you guys loving my adjectives right now? #killingit
They freeze well and this makes a pretty big batch so you can dole them out accordingly.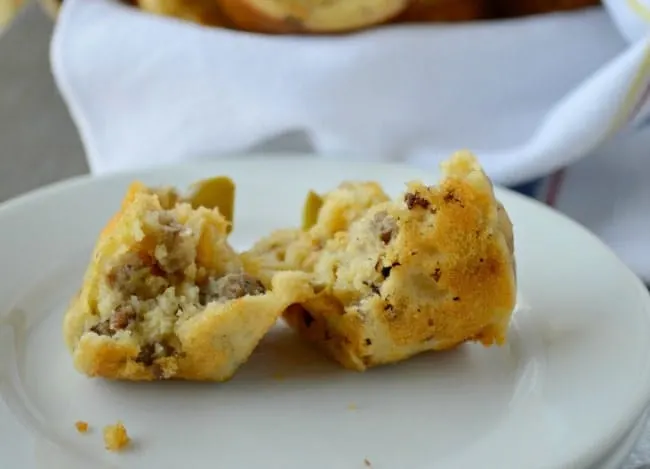 Muffins for days!