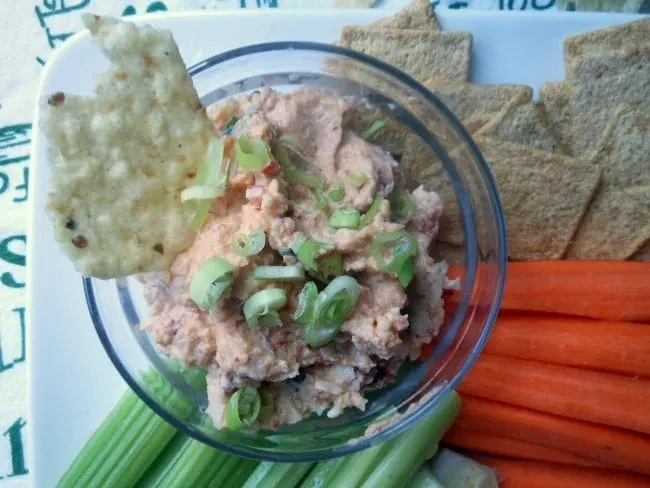 Setting my boys loose in the grocery store is an experience, let me tell you. Taking little kids to the grocery store is all about getting in and out quickly and plying them with M & M's. Taking big kids to the grocery store is a lesson in economics and cooking and then plying them with M & M's. Basically M & M's solve a lot of parental problems — make a note.
So Evan, my littlest guy (he's ten), really really likes to be involved with the grocery shopping and food planning. He also really like to pull weird ideas out of the air and pitch them to me for blog posts. It goes something like, >tapping his index finger on the side of his lip while looking upward with a squinty-eyed thinking face<"I wonder if we could mix chocolate chips into chocolate pudding and then stuff it into giant cookies? hmmmm…"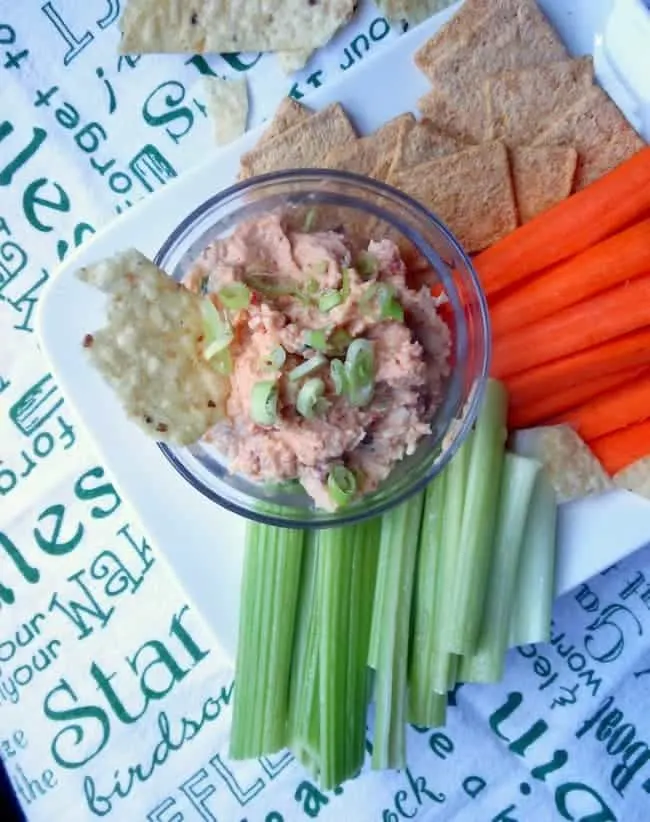 Similarly, while we are grocery shopping he likes to wheel the cart towards wherever the imitation crab meat is and then tell me that, "it's on sale and he will eat it for snack and put it on sandwiches and we can have it for dinner and, and, and…" This kid loves that imitation crab meat. I'm actually not really a fan. But it's not expensive and it makes him happy and he refuses to eat tuna fish so I feel like it's a placating compromise.
Anyway.
I decided to sneak some actual crab meat into the grocery cart without Evan's persuasion. And then I sneaked it even further into a dip.
It's delicious.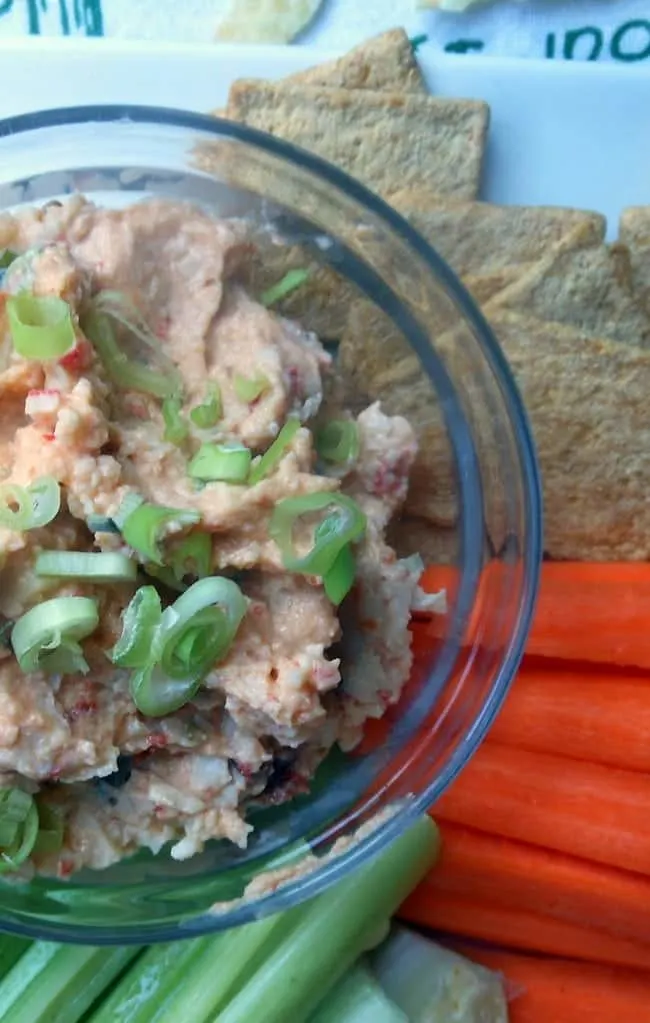 Usually I love those baked cheesy crap dips that are super amazing with a crusty loaf of warm bread. Yesssss. But I decided it would be great to put all of those flavors into something n-bake and cool for the summer. Success!!! It tastes great on veggies, crackers, chips, bread — I even stuffed it into some spring rolls with match stick carrots and cucumbers the other day. I love how the chipotle peppers heat up the whole dip in a smoky way and the sharp cheddar cheese really complements the crab meat.

Spicy Cold Crab Dip
Serves:
about 12 servings
Ingredients
2½ cups lump crab meat (the real deal or imitation-- your preference)
1 lemon
½ teaspoon kosher salt (or sea salt!!!)
¼ teaspoon Old Bay seasoning
¼ teaspoon garlic powder
2 tablespoons finely chopped chipotle peppers in adobo sauce (if you don't like too much heat split the peppers open and scrape out the seeds)
½ cup shredded sharp white cheddar cheese
¼ cup low fat sour cream
¼ cup plain Greek yogurt
¼ cup chopped green onions
veggies, crackers, chips, and pretzels for serving
Instructions
In a medium bowl break up the crab meat a little bit with your fingers. Cut the lemon in half and squeeze the juice over the crab meat, being careful not to get any seeds in the bowl.
Toss the crab meat with the salt, Old Bay, and garlic powder. Stir in the chopped chipotle peppers in adobo sauce. Then stir in the sour cream and Greek yogurt. Add the cheese and chopped green onions.
You can stir the dip with a fork, breaking the pieces of crab meat as you go for a chunky dip. I threw my dip in the blender at this point to give it a thicker, smoother texture-- also it spreads easily. This step is optional based on your texture preferences.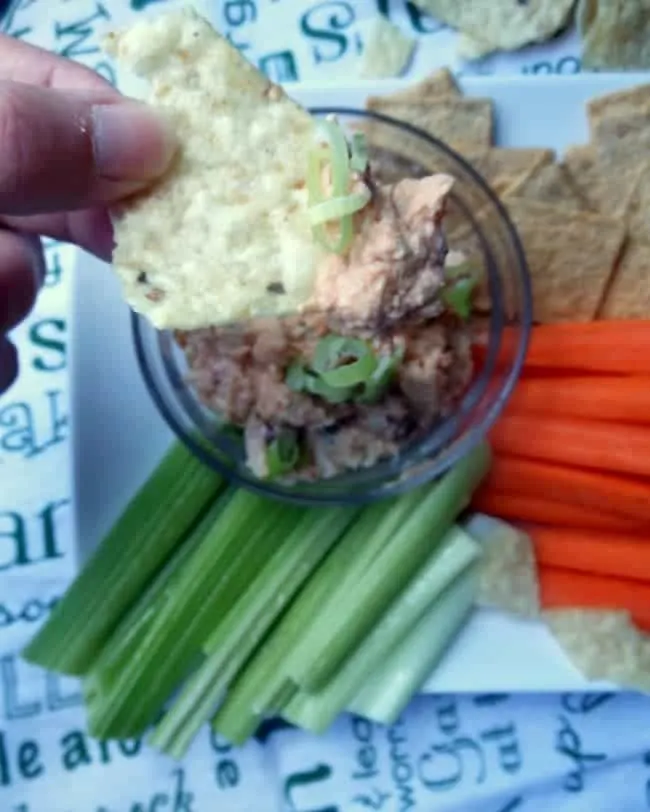 Do you have a favorite recipe for crab dip?