I think that this week I might have overloaded you with chocolate.
I'd like to say that I'm sorry… but I'm not really.
Next week I'll try to make it up to you by sharing lots and lots of vegetables… or maybe just something whole wheat with fruit in it.
Deal?
For now, we have chocolate.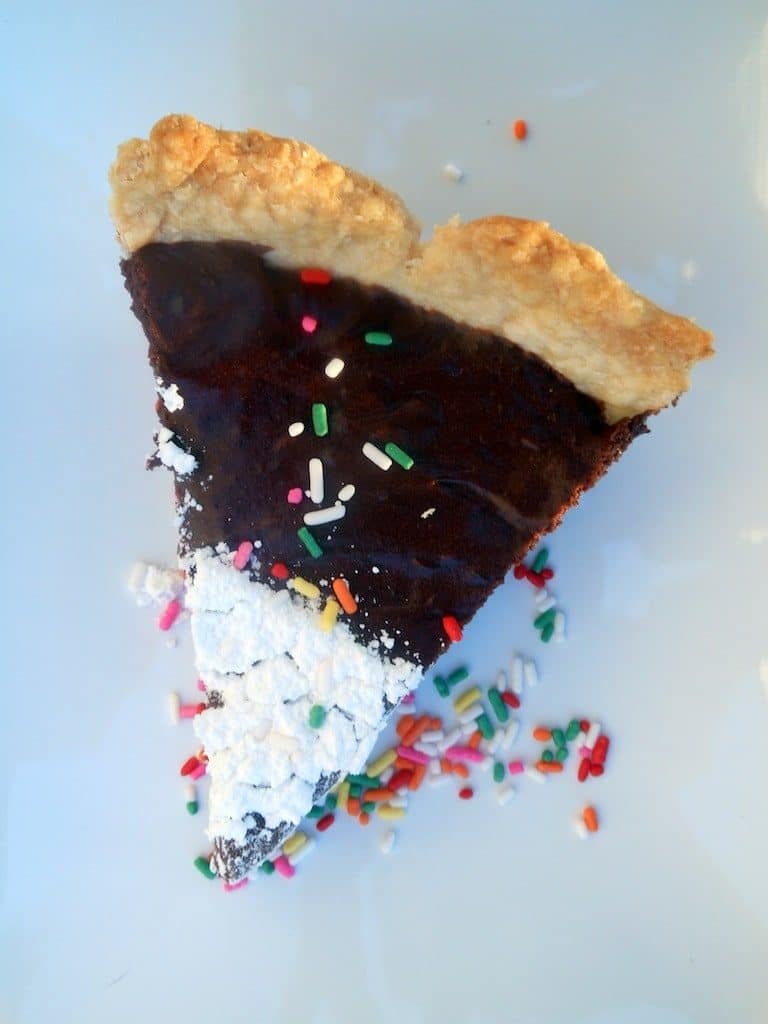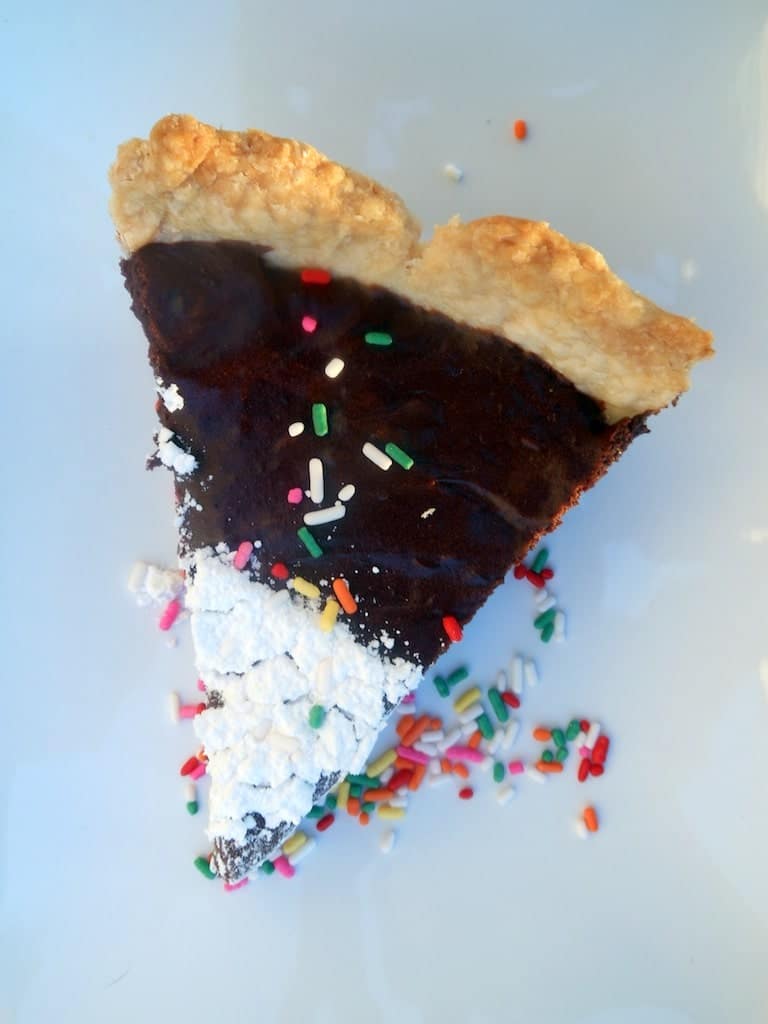 Chocolate in a recipe that is stupidly easy. And no-bake. But still rich and decadent enough to be gift-worthy.
So listen. It's late. I'm exhausted because I got up extra early and made a bunch of heart-shaped biscuit sandwiches for my guys and then proceeded to spill coffee on myself 3 times before 7:30 am, but I promise that on Monday I'll have more words about things like the very meticulously crafted Valentine that Andrew dropped and then promptly stuffed back into his book bag.
Truffle Chocolate Cream Pie
Ingredients
1 (9-inch) prepared (pre-baked) pie crust
2 cups mini marshmallows
½ cup milk
2 cups dark chocolate chips
1 cup heavy whipping cream or 1-2 cups whipped cream
sweetened whipped cream or powdered sugar to garnish
Instructions
Place the marshmallows and milk in a medium saucepan over medium heat. Stir frequently until the marshmallows have melted and the mixture is smooth. Remove from heat.
Stir in the chocolate chips until smooth.
Spread 1 cup of the chocolate marshmallow mixture across the bottom of the pie crust. Put the pie in the refrigerator.
Let the chocolate remaining in the saucepan cool to room temperature.
In a large bowl, beat the heavy cream using a whisk attachment until stiff peaks have formed.
Gently fold the whipped cream you just made (or the prepared whipped cream if you went that way) into the remaining chocolate mixture.
Spread the chocolate/whipped cream blend over the layer of dark chocolate in the pie pan.
Refrigerate for 2-4 more hours.
Garnish and serve.
Recipe provided by
Hershey's Kitchens