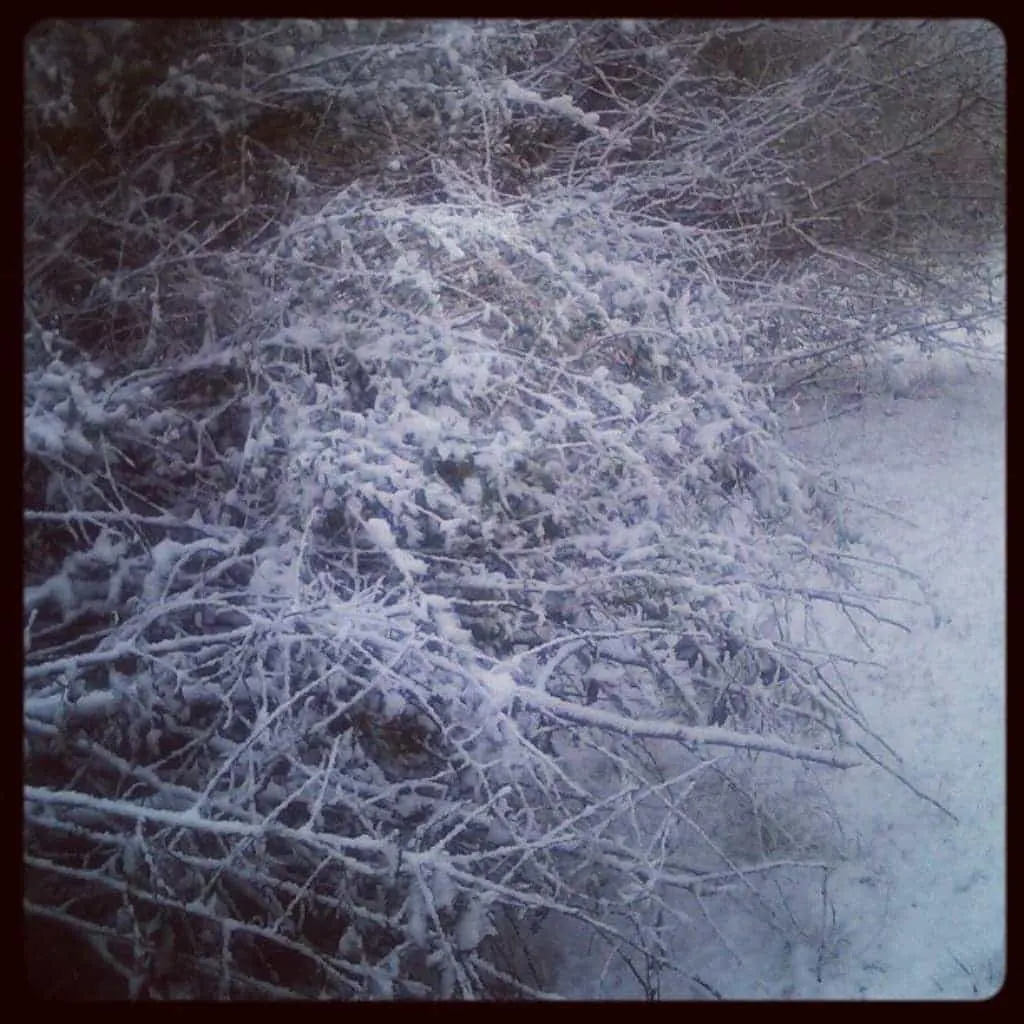 #1- We finally got snow!!!!!!! It lasted an afternoon and I was completely excited and thrilled. We were out running errands when the flakes started falling and as we headed down the road, coffee cups in hand, we watched everyone walk out of all the local businesses and stand with their faces tilted upwards towards the sky and just MARVEL. Kids scurried out the door before the white blanket even covered the grass, bundled in barely-used mittens and knit caps, to build muddy snowmen speckled with pine straw and leaves. Happy doesn't even begin to cover it.
#2- I'm writing you this post with the fullest full belly- Chad cooked dinner. Steak with this cah-rayzee marinade he printed up from somewhere (that I will totally be borrowing) and a gimantico platter of roasted vegetables–I have to say it was pretty doggone delicious. Right now he is washing the dishes (which probably hasn't happened in ohhhh… I'm thinking a year, maybe?) and is planning on baking a cake in a little while. If you can't tell by now, we have spent the evening having a belated Valentine's dinner which for me pretty much means a few hours of role reversal and I am eating up every minute. Also, Chad baking is completely entertaining. He asks me questions every few minutes- things like, "Do we have a 9 X 13 pan?" and, "If it says baking powder… that's not the same as baking soda, right?" I'll keep you posted.
#3- I can't even get enough of THIS BABY. And THIS LITTLE GUY that shares my philosophy on sprinkles.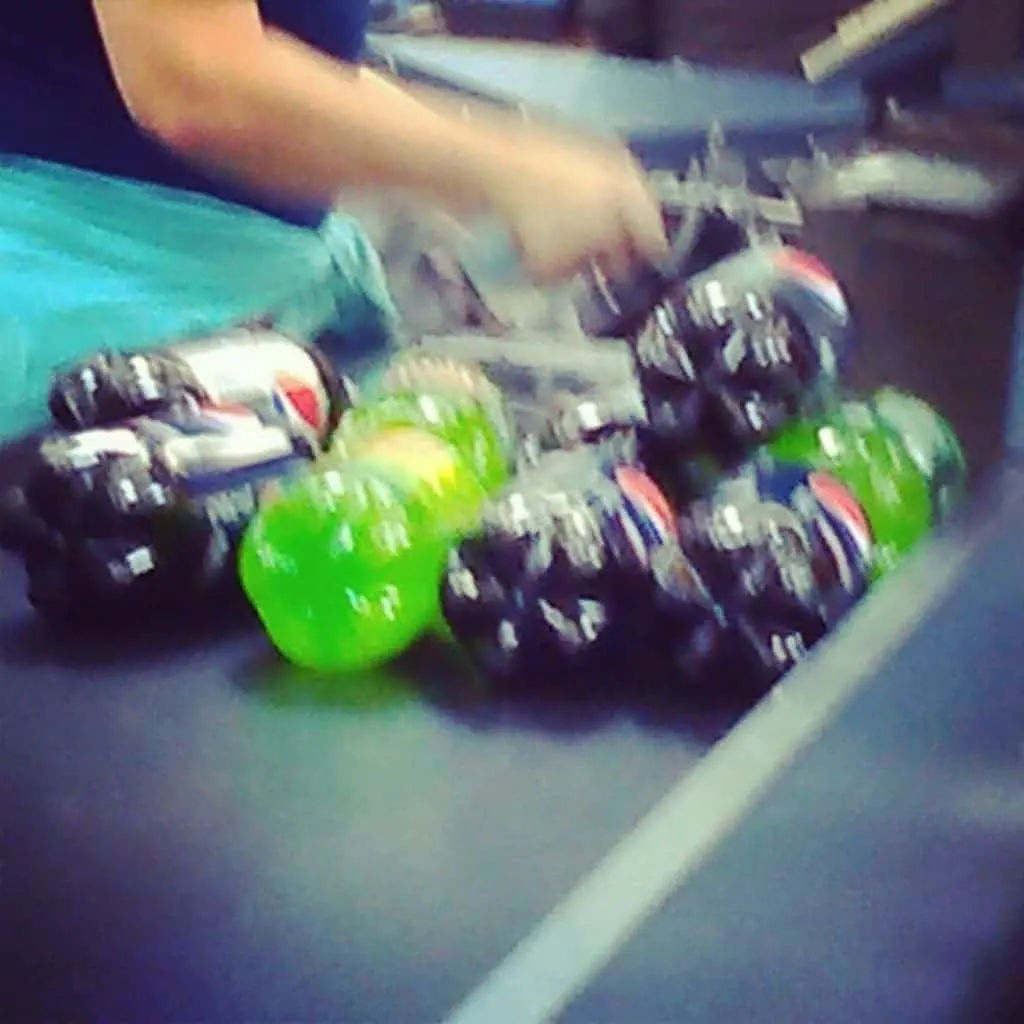 #4- Do you ever just totally marvel at the weirdness of other people's grocery carts? These people were in line in front of me at the store this morning and I promise you this was only HALF of the soda they purchased (the cashier was faster than me and my phone). What in the world do you do with this much soda? Then there was the lady next to me at the deli- her cart was stuffed to the gills with frozen pizzas (the kind that rhymes with Fred Karen), 75% lean (not lean) ground beef, regular potato chips, and a whole bunch of neon green juice in jugs that made me think of Ghostbusters. Also like 40 cans of cat food. What???? Mind blowing. I'm telling you.
#5- I never got to the bottom of Andrew's mysterious Valentine in his backpack the other day. I only know that he made it during a sort of free period at school and it was definitely not for me. I asked him about it when it fluttered to the floor before he stuffed it back into a folder and he turned the brightest shade of crimson red. Then he told me, "Mommy, it's embarrassing to tell you everything about when I like a girl. It's annoying enough when the kids at school say 'Ooooooooooooooooo who's that for?!' "
My thoughts on the subject- sigh. He still calls me Mommy.
Then he made me a red paper heart that said, "To the best Mom in the History of the University"
We had a good laugh about that.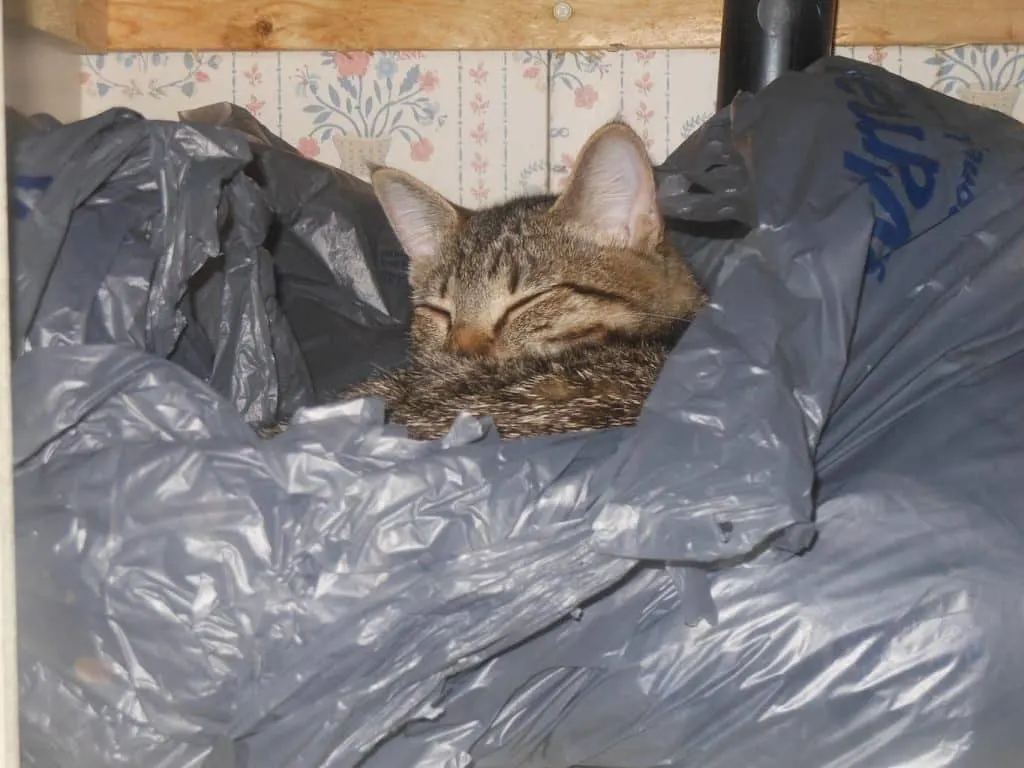 #6- Sometimes I freak out when I can't find Norma Jean and I don't know why I panic because she's always doing something like this. Nestling in the plastic bags under the sink– it's a thing.
Send me funny stuff you guys! Whatever gets you through Monday.