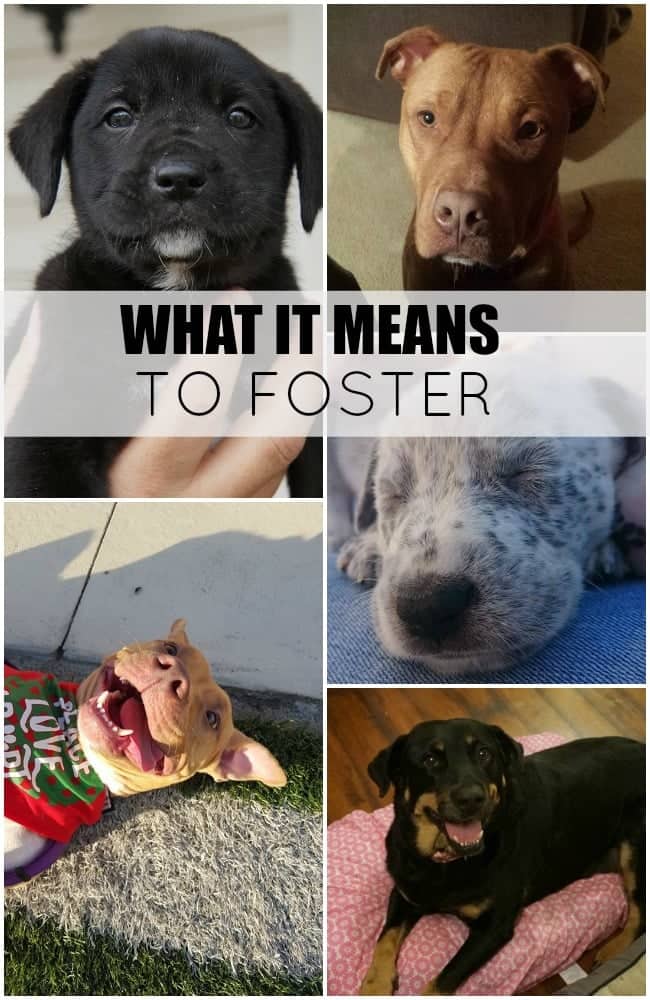 (all the dogs pictured above were adopted!!)
When I tell people we have foster dogs I almost always get one of two reactions:
"That is awesome! I don't know how you do it though. I could never let them go."
OR
"You can foster dogs? I had no idea."
Then the second reaction usually circles back to #1.
How We Got Started
I think I have fostered dogs in an unofficial capacity most of my life. I've been bringing home strays for as long as I can remember. Some we kept and some we re-homed. My mom has always been really great at finding homes for a dog in need. I distinctly remember conspiring with some neighbor friends to smuggle stray puppies home on the school bus when we found them wandering near the bus lot one day. We put those puppies in our book bags, snuggled them for the whole entire hour long bus ride, and then I took them home. I feel like my mom probably rolled her eyes at me a lot, but then went to work, found some willing adopters, and those puppies went off to live extra happy lives forever and always. I am a sucker for a happy ending.
After we bought our house, my boys went for a walk and I got a phone call from my oldest. "Mom. We were just walking and we found these two little puppies."
These are for sure my children.
So Chad and I walked up the road to see what was up, and what we found were two VERY malnourished little puppies that were SO happy to have some attention! We brought them home and gave them baths plus all the puppy food. I took them to the vet, got them their shots, and then set out to find them REALLY GREAT HOMES.
Really great homes are actually really hard to come by. But we already had 3 dogs here – 5 seemed like whaaaaat. After a month of searching, my brother fell in love with one puppy, and we decided to keep the other.
Almost a year later, I saw a friend's Facebook post begging for fosters to help save at-risk dogs at a shelter near her and I thought, "Oh! We could totally do that!" (since we pretty much already were whenever a dog in need crossed my path)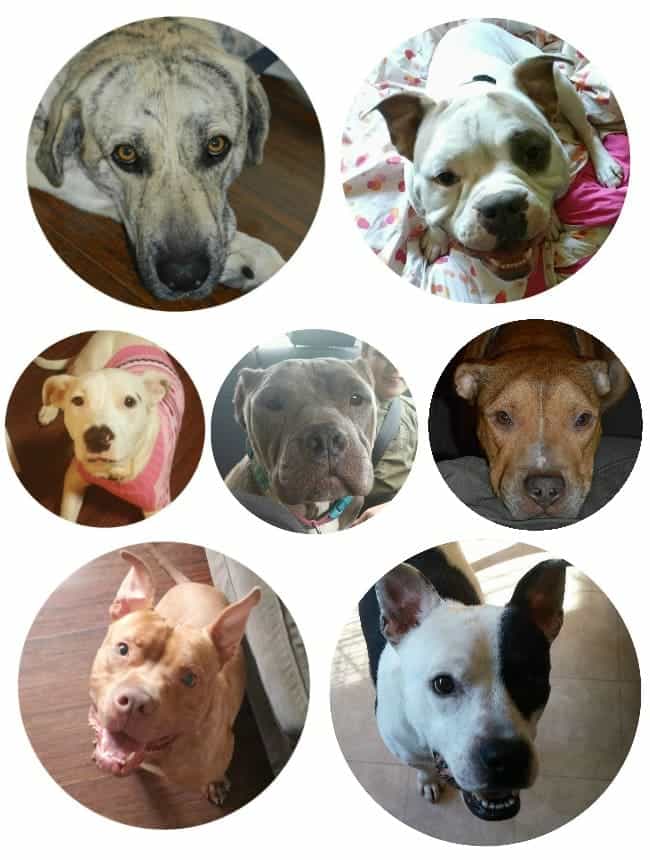 So we did.
To date, these are the foster babes that have come through our house and stayed for a little bit. There have been others that were here on the interim, like a layover in their journey to finding a family, but these are the dogs that took up residence here for a time, and each of them taught me something valuable and made our lives better in some way.
What is Expected
To foster for a rescue is simple in theory. The rescue provides you with everything you need. A crate, all vetting, toys, treats, blankets, a leash, a collar, even food if you need it. All you have to do is open your home and offer your L.O.V.E.
But actually it's more than that. Because dogs can't talk. So until you get them home and spend some time with them, you have no idea what has shaped them and their view of the world. We have one foster that often tries to go inside my big wooden work table (it has a cubby underneath). And he loves to climb into my desk chair to look out the window and watch the world. After too much time wondering why on earth he would ever want to go inside a big wooden table instead of laying on a big soft dog bed, I realized that he had spent most of his life tied to a wooden dog house inside an outdoor kennel. I am sure he liked to perch on top of it. This also explains his master ability to jump any fence. (Editing to add that most of the time when I can't find him it's because he is snuggled up in my bed so it turns out he does love to be comfortable.)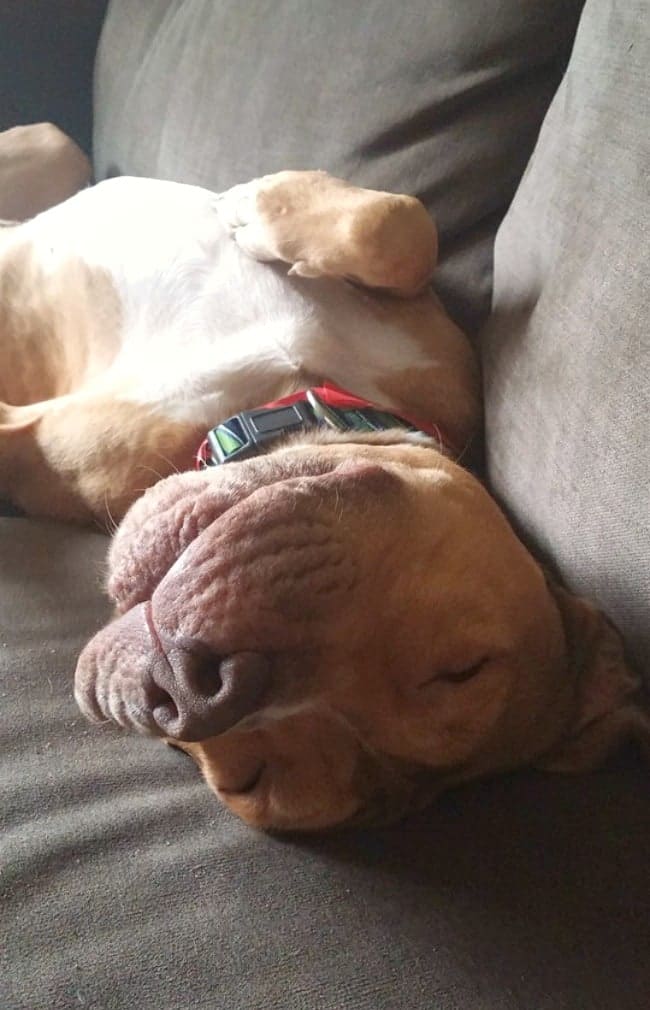 Fostering requires patience. Sometimes it requires potty training. It requires understanding a puppy that growls about food because it has NEVER had access to regular meals and a dog that takes 3 months to learn how to sit (he finally got it!!). It can be hard. It can be heart-breaking.
But!
It is THE MOST rewarding work.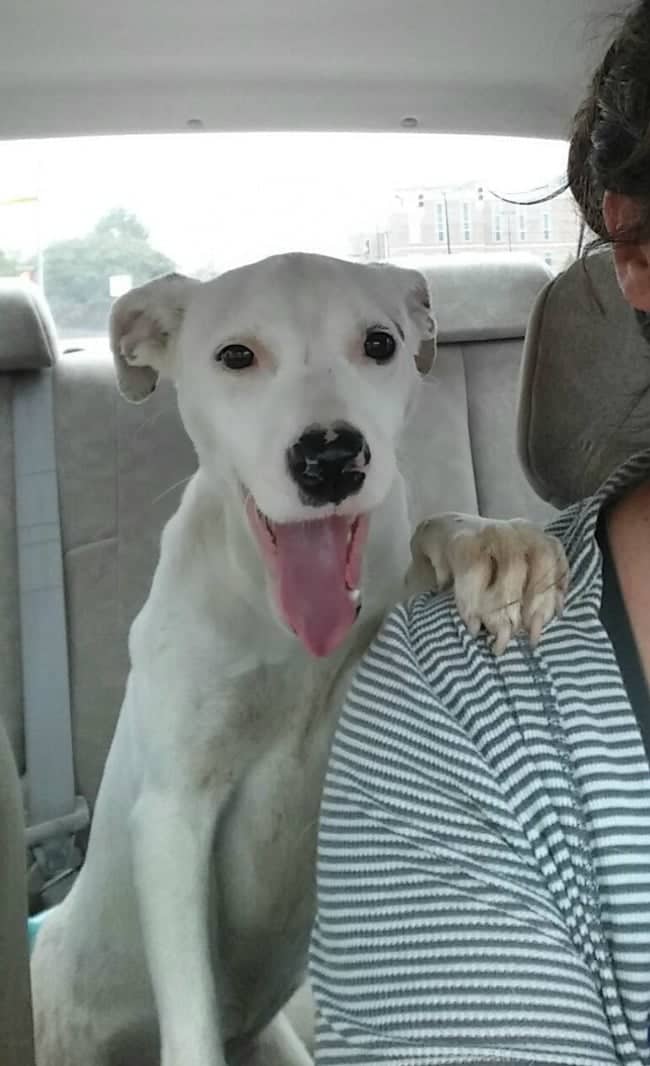 When you pull a 4 month old puppy from the shelter and she is so thankful that she rides the whole hour home with her paw on your shoulder just like this.
Or when your foster dog's new mom sends you the sweetest photo of said dog + 7-year-old boy all snuggled up asleep for the night.
Or when a dog that was part of a cruelty case blooms with his foster family – all wounds are healed and his spirit is whole.
Fostering is gratifying and rewarding. It gives you all the warm fuzzies! You get to snuggle dogs without having to worry about who will babysit them when you go on vacation. You get to spoil them and give them treats and they will be grateful forever. And in return? They teach you things about yourself that you never knew. They offer unconditional love, gratitude, and infinite snuggles. You find patience and humanity that you didn't know existed. They give you the opportunity to teach and the joy of watching them learn.
It Is Hard
Not to deter you, but YES. It is hard to let them go!! The little lady with her paw on my shoulder? She lives here now. her name is Annie and she is the perfect fit. But the thing about it being hard to let them go? Is that the alternative is that they are put to sleep. Every single dog pictured above (with the exception of Mr. Happy Face that was found as a stray by a rescue volunteer and has given the term "Lucky Dog" new meaning) was in the shelter. Each and every one was at risk of being put to sleep. A couple of them were in their final hours before we grabbed them up. And so so so many lose their lives every single day. It breaks my heart every time I let one go. but the alternative? I can't even deal with it. It's really important to be part of the solution. Fostering is a huge part of the solution.