This festive cocktail recipe calls for just two ingredients. This Abominable Snowman Cocktail is fizzy, sweet, and is the perfect drink for your holiday parties!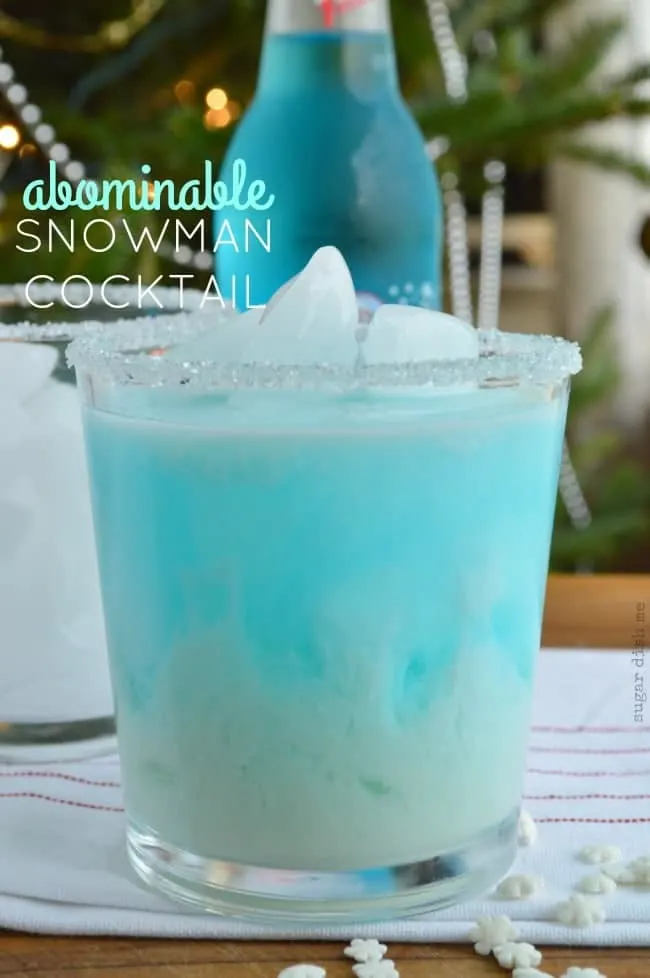 And so, in true Heather Fashion, we are down to the wire and I am full of last minute ideas.
Add this Abominable Snowman Cocktail to the list of things you need to make! Two ingredients plus a sparkle sugared rim. Celebration in a cup.
I love the Abominable Snowman!! Coming in just behind Clark Griswold and Buddy the Elf, Abominable Snowman is right up there with my favorite Christmas movie guys. Last year Chad ordered me a bunch of Abominable paraphernalia — a candy mold/ice cube tray that is actually perfect for jell-o shots (which I will for sure work out another day), a funny little stuffed Bumble that is currently hanging out of my stocking, and a pack of Rudolph the Red Nosed Reindeer movie stickers because I am 8 years old.
I loved all of it.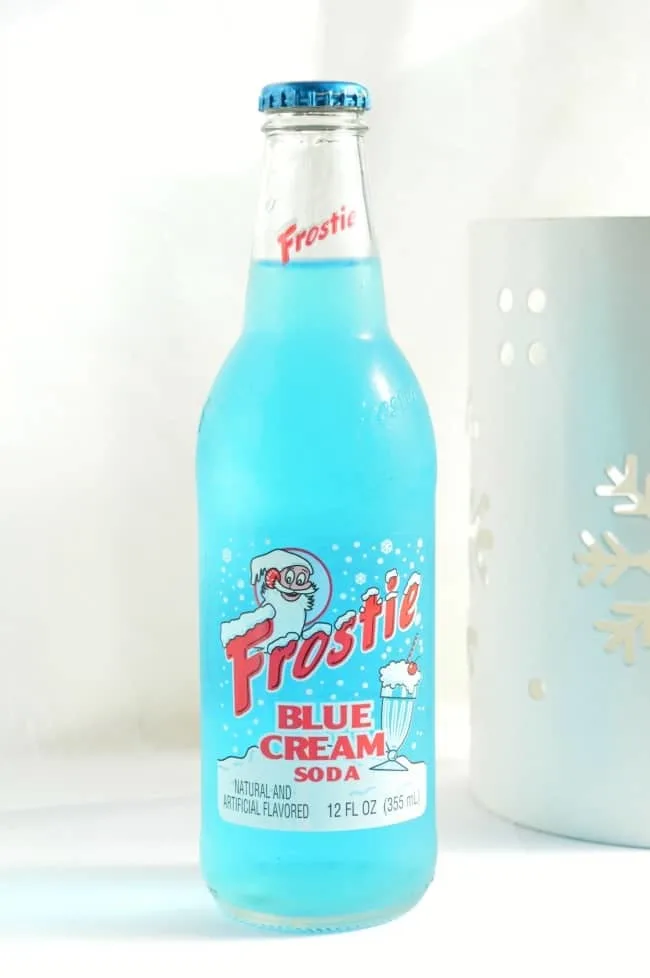 I also really love this blue cream soda!! This is the inspiration for Abominable Snowman Cocktail.
I found Frostie Blue Cream Soda with the bottle root beers in my regular grocery store. There are lots of varieties though so grab what you can find. The Frostie bottles are pretty perfect for the holiday season – I was excited.
The only other thing you need to make this cocktail is RumChata. It delivers a sweet, creamy, hint of cinnamon drink with blue bubbles. And of course if you are
feeling fancy go with a sparkle sugared rim.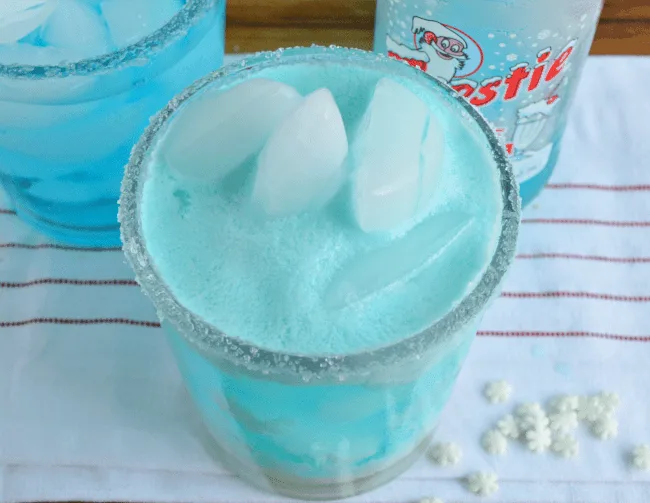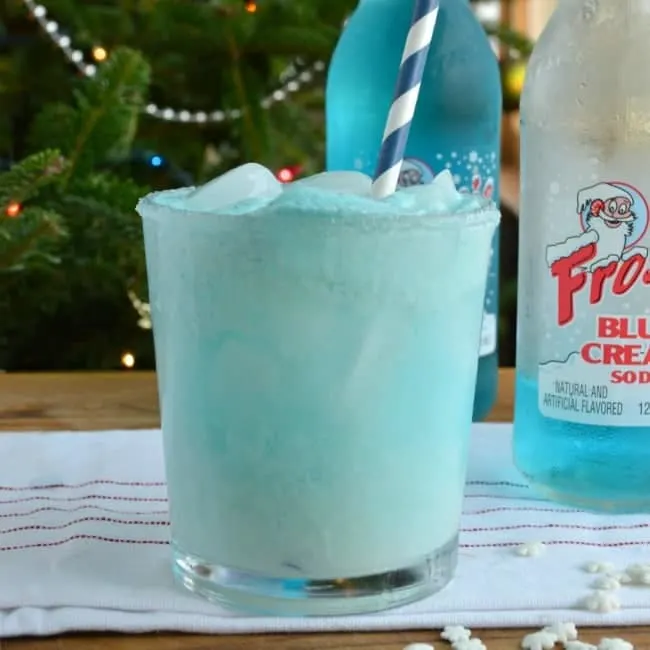 Happy Holiday-ing!!!
Note: It would be extra easy to make this drink non-alcoholic with horchata instead of RumChata, if rum-soaked drinks are not your thing.