A creamy, chocolaty, delicious cocktail shake that is perfect for your holiday festivities! This Chocolate Coconut Candy Bar Cocktail is a sweet sipping treat that's simple to make with just a few ingredients!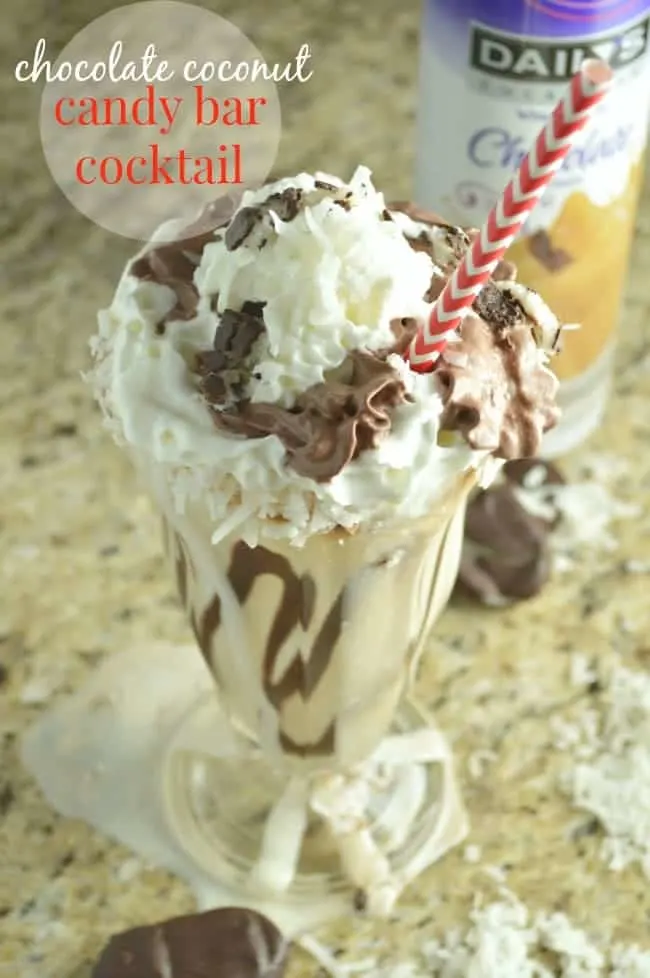 This post is sponsored by Daily's Cocktails®. All opinions, the original recipe, and photos are my own. Thanks for letting me share with you the brands I love in my own kitchen!
Desserts and drinks. That's where we are at in life right now.
It only seemed appropriate to marry the two together. Chocolate Coconut Candy Bar Cocktail is a sweet, chocolaty blended treat made with Daily's Cocktails® new Cream Cocktails. This is the easiest drink ever — which is a good thing! Because honestly? Right now I don't have time for anything that isn't.
Only two of my four stockings have been hung by the chimney with care. I have barely scratched the surface of my holiday shopping, and I haven't wrapped ANYTHING. I have managed to bake an awful lot of cookies, but if I am keeping it real, there are no less than 3 cookie recipes I haven't managed to share with you yet.
I DID manage to finally decorate my mantel — with your help of course — because clearly I am not great at that.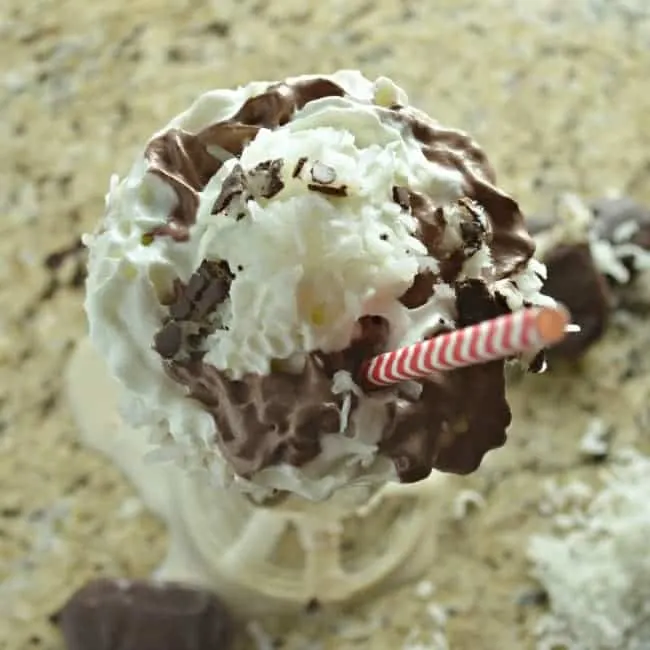 Anyway — the point is that simple right now is the name of my holiday game! I do not want to decide between drinks and dessert. I want both.
This Chocolate Coconut Candy Bar Cocktail covers all the bases! It was crazy easy to make. AND! You wouldn't even have to make it with chocolate. Daily's offers 3 flavors in the cream cocktails (which are ready to serve and are made from wine, btw) – there's the Chocolate & Cream, the Horchata Cinnamon & Cream, and the Salted Caramel & Cream. Tell me that Salted Caramel and Cream Coconut Candy Bar Cocktail doesn't also sound amazing? And Horchata Cinnamon will always have my heart.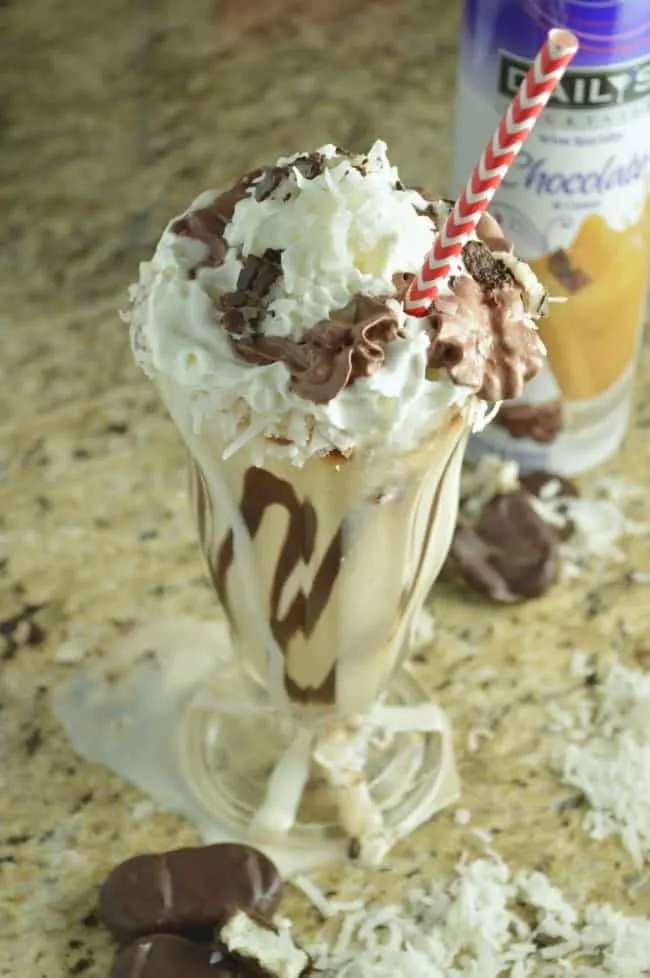 Before you run off to make a drink dessert for yourself, you should definitely know that Daily's is sponsoring a sweepstakes for the Ultimate VIP Trip for Two to NYC. You can find official rules and details HERE.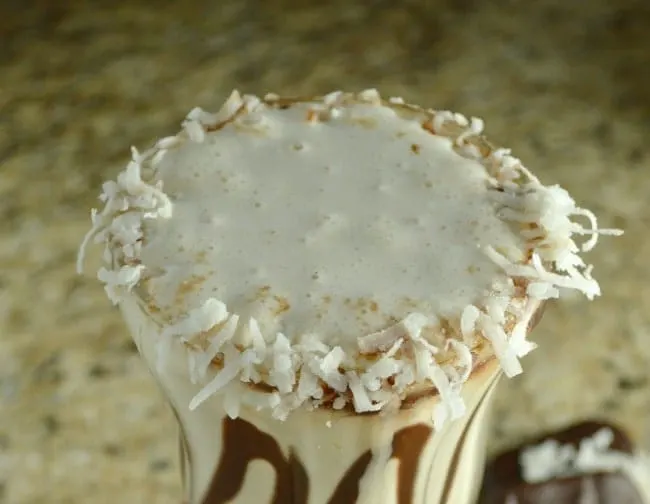 Chocolate Coconut Candy Bar Cocktail
Ingredients
3 ounces Daily's Cocktails® Chocolate & Cream
3 scoops vanilla ice cream
2 tablespoons cream of coconut
Chocolate syrup, shredded sweetened coconut, whipped cream, and coconut candy bars to garnish
Instructions
Pour the 3 ounces Daily's Cocktails® Chocolate & Cream into the blender. Add the ice cream and cream of coconut, and blend until smooth.
To serve, I drizzled chocolate syrup on the inside of a chilled sundae glass. I rubbed just a little syrup around the rim and then dipped the rim in a shallow plate of shredded coconut. Pour the cocktail in the prepared glass, top with whipped cream, more shredded coconut, and coconut candy bar pieces.
Serve immnediately.
This is a sponsored post written by me on behalf of Daily's Cocktails®. Content for 21+.