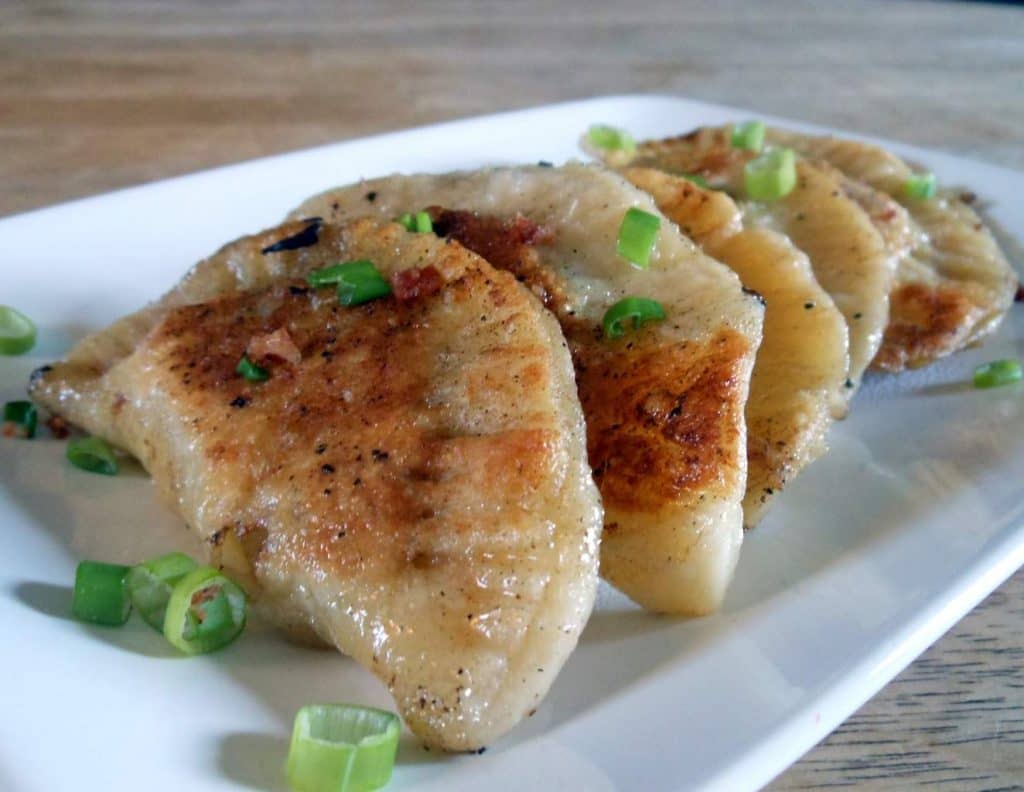 This is definitely a weekend project. Great for a rainy Saturday or a lazy Sunday.
This meal had been living in my brain for WEEKS, ever since I read THIS post from SOLE Food Kitchen. Deanna had to go and rub it in my face again that she can go buy local, artisinal, delicious pastas. And I cannot. I got it in my head that I could make my own, and I can! I did. You can, too. But it's a tiny bit time consuming. Worth the effort, though.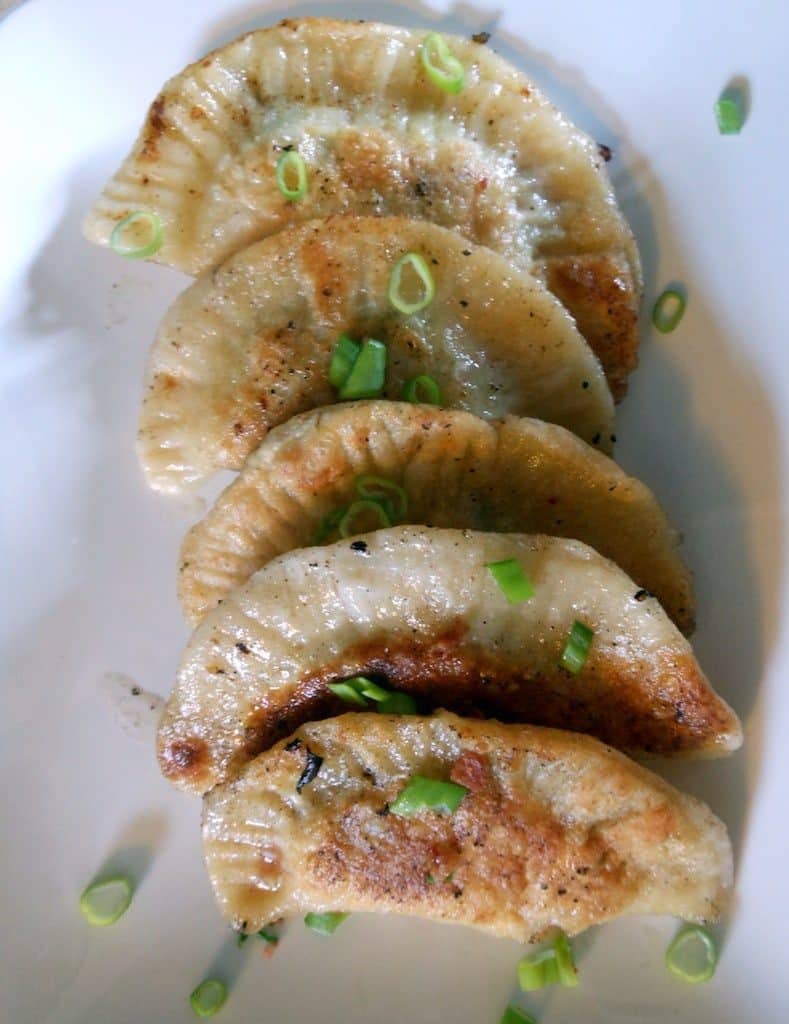 I was starting to thing that I was nevah evah gonna be able to share this recipe. The last 24 hours have tried my patience MAJORLY.
When I work out a recipe to share it usually happens at least 2 times. I scribble notes and ingredients and half-way measurements into my big 'ol notebook. When it comes time for me to feed all that information into a post sometimes it can be sort of time consuming trying to decipher my coffee splashed scrawl. Also I can't type. I'm super fast with 2 fingers, but still.
I'm a mess. I know.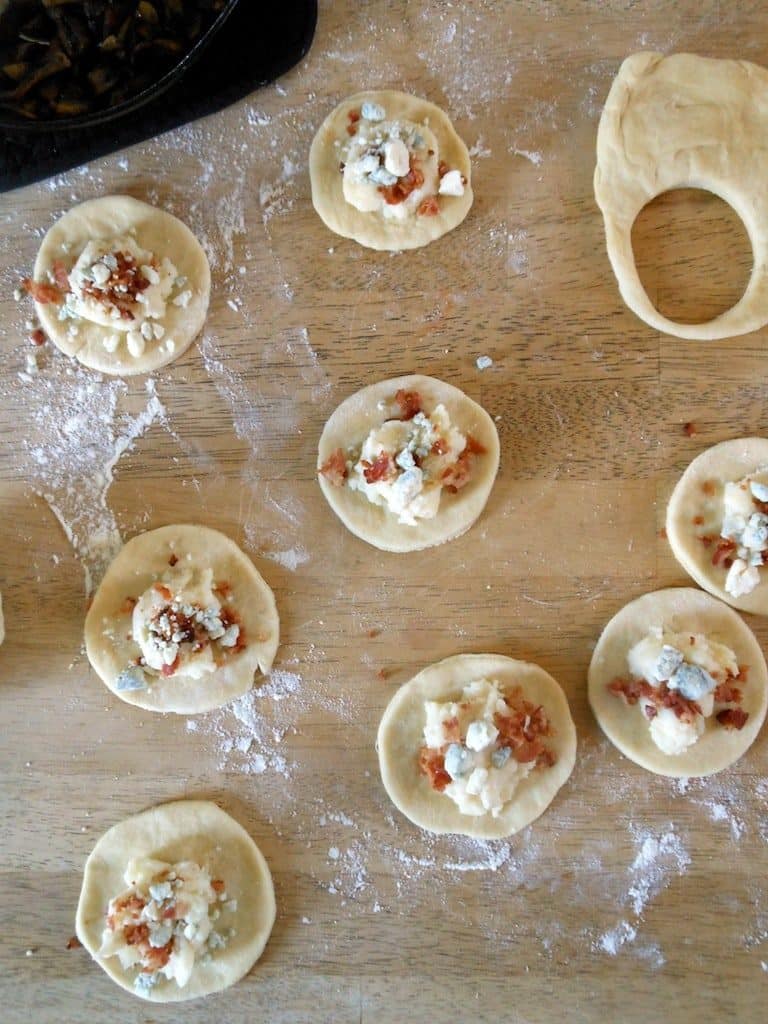 So yesterday I found myself at 4 pm with my usual optimism, thinking- yeah! I'll get this banged out. Photos are edited, dinner's halfway made, I am good to go.
But after-dinner couch loafing with my family is not so productive. And then Evan wanted to read a mystery book with me. And then I had to convince Lucy that we still have to go outside, even in the pouring rain. When I finally parked myself with the laptop and no distracting TV in the background it was creeping up on 10 pm. I 2-finger-typed my way through my scribble scrabble notes, went to save my draft, and then…
My server was down.
Of all the annoying things… and all my work was lost.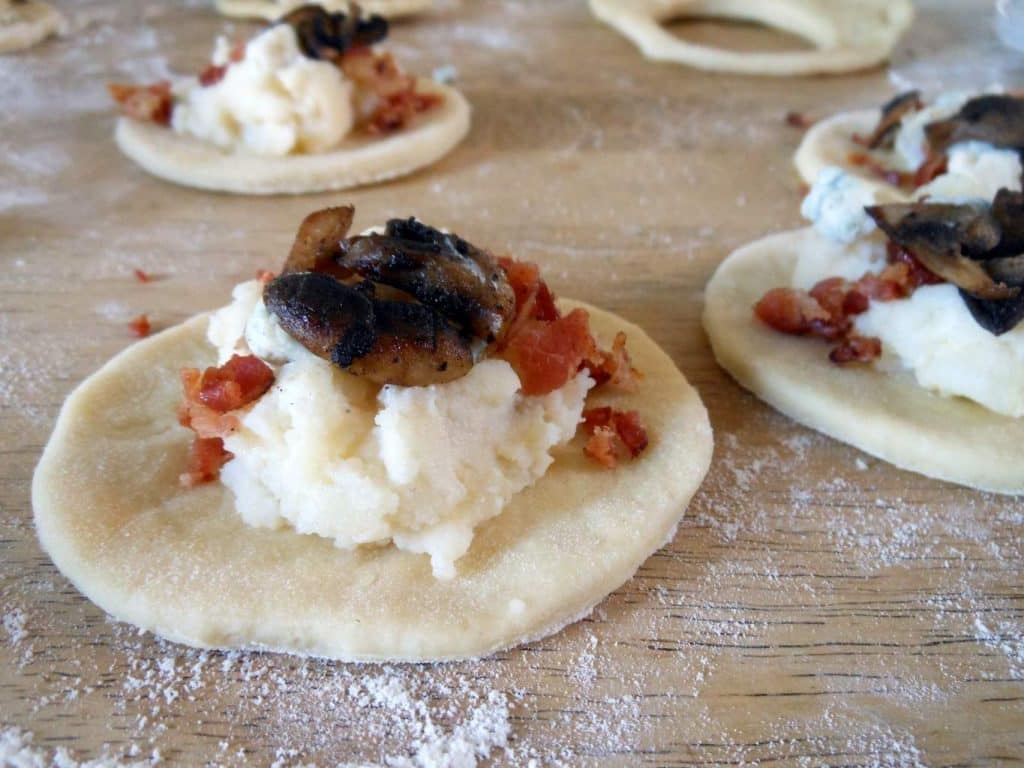 If you know me at all, you know that I am pretty much NOT PATIENT. Except with puppies and kittens and babies. For everything else I have a pretty short fuse.
So I took a deep breath, willed the exasperation from my face, and decided to leave it for the morning. A Facebook image seemed like a happy compromise. But then the photo wouldn't load (this happens to me A LOT. Does anyone else have this problem? I add the photo and it will just be in limbo-loading for all of eternity. It's pretty annoying).
I kind of thought that the pierogies just. weren't. happening.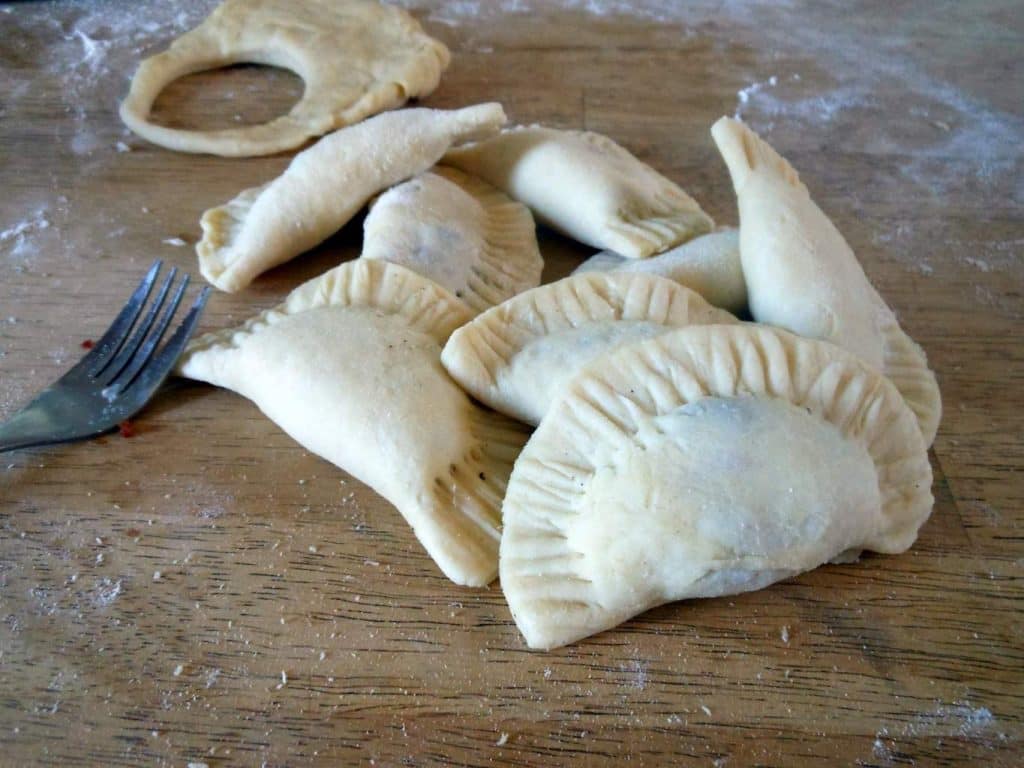 But I'm as stubborn as I am impatient, SO.
I couldn't let the technical garbage get the best of me.
Plus… I LOVE these fluffy little pasta pockets of dough. Making these was total kitchen therapy. Repetitive motion… rolling, cutting, filling. And the results were so worth the time it took. I'm actually probably exaggerating. Everything takes me 78 times longer to make than it should because of all the photographing and note-taking. Plus I might have the most inefficient kitchen EVER (helloooo… how soon can we buy a house?!).
The instructions here are long because they're detailed, but if you have an afternoon, and a notion to play with dough stuffed with ALL THE GOOD THINGS, well. These are for you.
Bacon & Blue Cheese Pierogies
Ingredients
2 cups all purpose flour
½ teaspoon salt
1 egg, lightly beaten
¼ cup light sour cream
¼ cup plain Greek yogurt
¼ cup cold unsalted butter, cut into small pieces
½ cup onion, very finely minced
3 medium russet potatoes, washed, peeled, and cut into uniform pieces
½ cup milk (plus more to desired consistency)
salt & pepper to taste
4-5 slices low sodium bacon
2 teaspoons olive oil
½ cup mushrooms, chopped
1-2 ounces gorgonzola cheese
1-2 tablespoons butter
green onions to garnish
light sour cream for serving
Instructions
To prepare the dough, in a large bowl whisk together the flour and salt. Stir in the egg. Cut in the sour cream & Greek yogurt. Then cut in the cold butter pieces (I use the back of a fork to do this).
Work the dough with your hands for about 6 minutes until it's lost most of its stickiness. Wrap the dough tightly in plastic and refrigerate for at least an hour or overnight.
To prepare the filling, first heat the olive oil in a small skillet. Cook the onions over medium high heat until translucent- 4 or 5 minutes.
In a large saucepan, cover the potato pieces in water and boil uncovered until fork-tender (the time will depend on the size of your pieces). Drain the potatoes and return to the saucepan. Mash the potatoes. Add the cooked onions, milk, salt, and pepper. Keep stirring until smooth, adding more milk as needed. You want the potatoes to be pretty thick, so just add the milk a little at a time. Set the potato mixture aside.
Cook the bacon and place on paper towels to drain. Chop the bacon into bits.
Heat the olive oil and saute the mushroom pieces until they are just slightly golden. Set the mushrooms aside.
Roll out the chilled dough to ⅛ of an inch thick. Cut the dough into 2-inch circles (you can use a biscuit cutter; I used a floured juice glass). You'll have 18-24 circles.
Spoon about 2 teaspoons of the potato mixture onto each dough circle. Top the potato with a few crumbles of chopped bacon. Then mushrooms. Then the crumbled gorgonzola cheese.
Fold each circle over the filling into a half-moon shape. Press the edges with the tines of a fork.
Bring a large pot of water to a rolling boil. Drop the pierogies a few at a time into the water. When they float, remove them with a slotted spoon.
After you've boiled all the pierogies, heat the last two tablespoons of butter in a skillet. Brown the pierogies until they are golden and toasty on each side.
Garnish with the green onions. Serve with the sour cream.
Notes
#1- Prep time includes the hour to chill the dough. Active prep time is 35-45 minutes. #2- I've had good luck freezing tightly wrapped UNCOOKED pierogies. No thawing required, just drop them into the boiling water and wait for them to float. I've also had good luck refrigerating the boiled pierogies so that when I'm ready to eat I just have to heat them with butter in the skillet. #3- Don't try subbing the butter for oil when browning. I was looking to drop those last two tablespoons of butter to reduce a few calories, but the flavor was just not as good. They came out a bit greasy/oily. #4- Butter is good.