This isn't really a recipe… more of a method.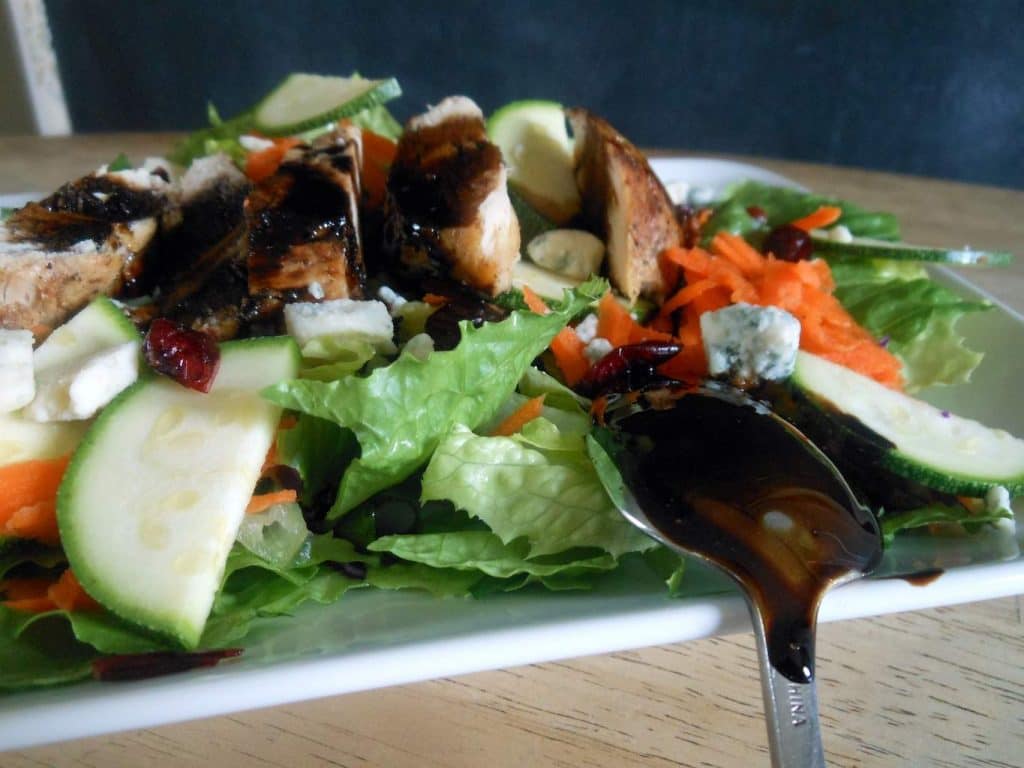 The word "recipe" would indicate that there should be more than one ingredient involved. There's not.
Did I ever tell you how much we like vinegar in this house? It's kind of ridiculous. Marinades and dressings and salads and dips… for Chad especially the more vinegar the better. So the first time I cooked down and cooled balsamic vinegar to drizzle on some fruit for him he was first confused and then totally thrilled.
He proceeded to put it on everything. Chicken, salads, vegetables, SALMON, thick slices of bread… you name it, Chad put this balsamic reduction on it.
Something happens to balsamic vinegar when you cook it down and then let it cool.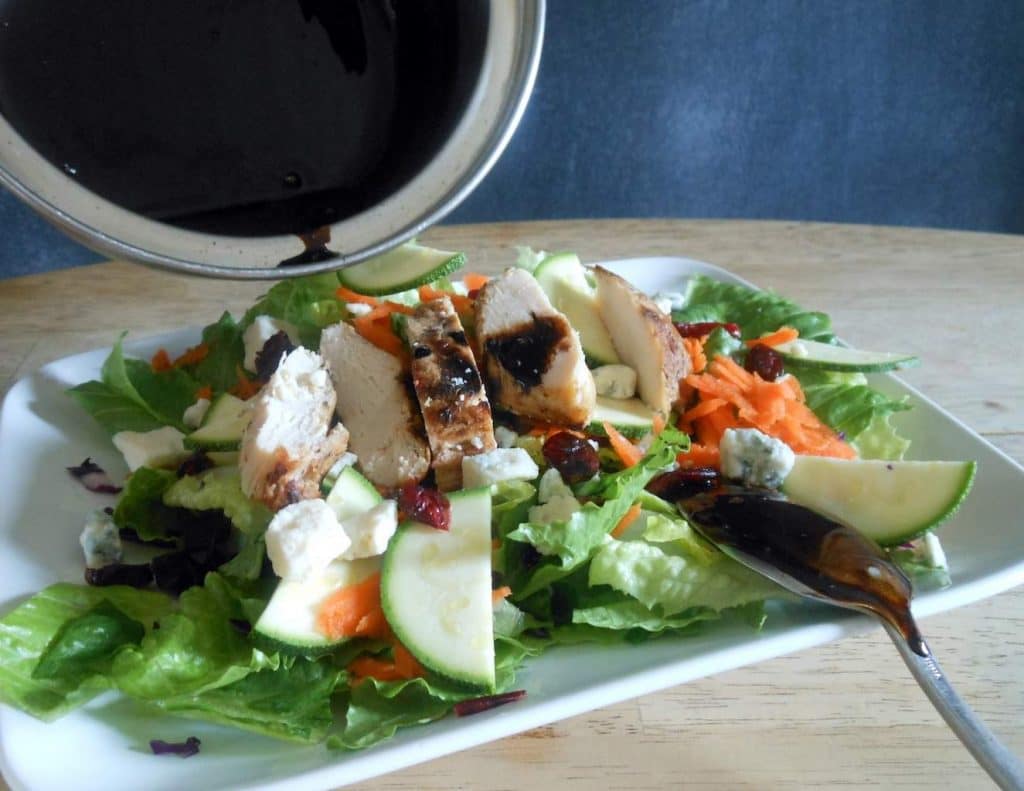 It turns into this thick, sticky, deliciously rich syrup that's complex and sweet and works well on everything. Like this grilled chicken salad with dried berries and blue cheese. Or strawberries. Trust me on that one… serve it to guests with fresh berries and whipped cream and they'll think you are some sort of serious gourmet when really all you did was boil vinegar.
And in the summer? Caprese salad. Caprese salad. Caprese salad. Also watermelon. I mean it. Look at THIS.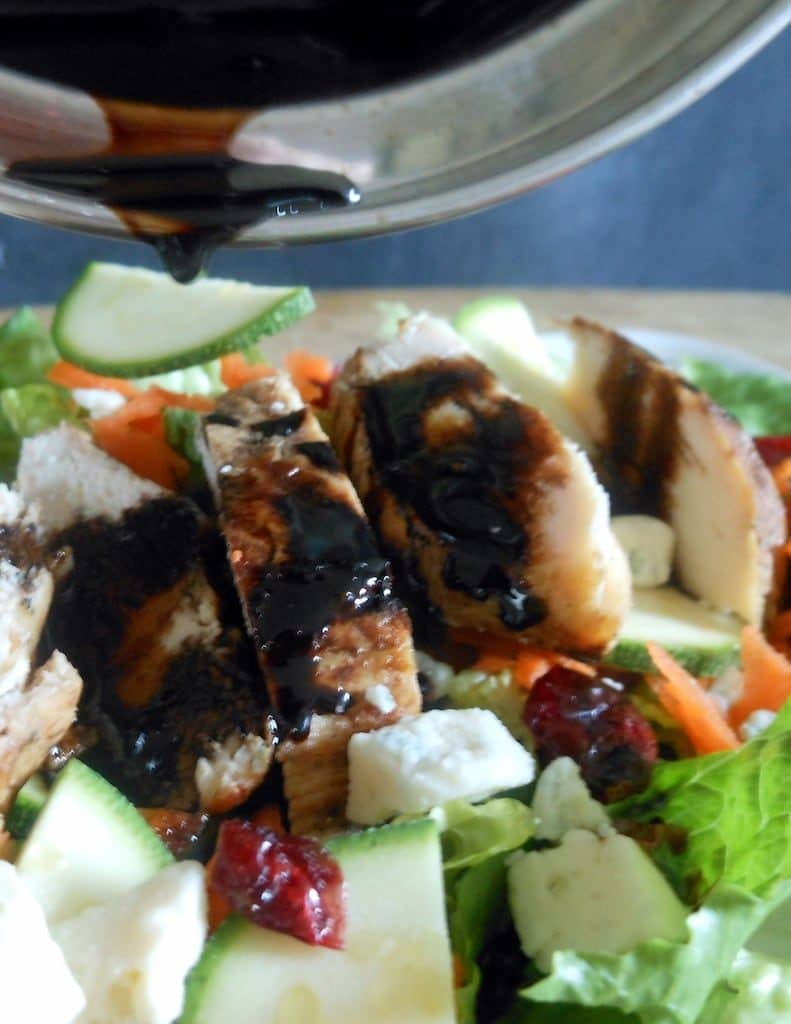 Is it just me or does that slice of zucchini appear to be floating?
Okay, so keep in mind that the better the balsamic the better the results… that's just the way it goes with the minimal things. Quality of ingredients is key. BUT! You know me… I'm pretty thrifty. Cooking the balsamic does amplify the flavor, so this is still gonna be great if you have to pinch your pennies and buy what's cheap. No worries.
Cook [balsamic] vinegar. Feel fancy. Have a super weekend!!
Ingredients
balsamic vinegar (see note)
Instructions
Place the vinegar in a small saucepan and bring it to a boil.
Reduce the heat to a simmer and cook down until the liquid reduces by half. This can take 10-20 minutes. Be patient! And stir occasionally.
Remove the sauce from heat and let it cool. It will thicken more as it cools.
Put it on EVERYTHING.
Store tightly in a container and refrigerate the leftovers.
Notes
Try it first with 1/2 a cup or so and go from there; I usually do 1 cup at a time, but if you're stressed about cooking all your vinegar, start small and then do more. You'll want more.