Little bites of delicious pie crust, each stuffed with a fresh blueberry and a little raw sugar. Blueberry Pie Bites are great when you want "just a bite"! They also make excellent ice cream topping!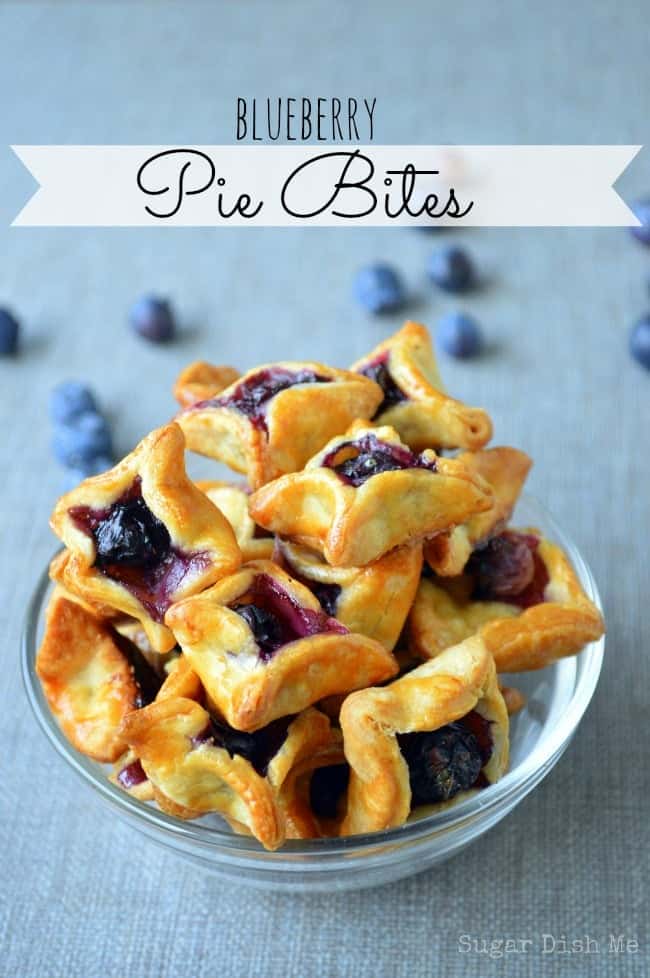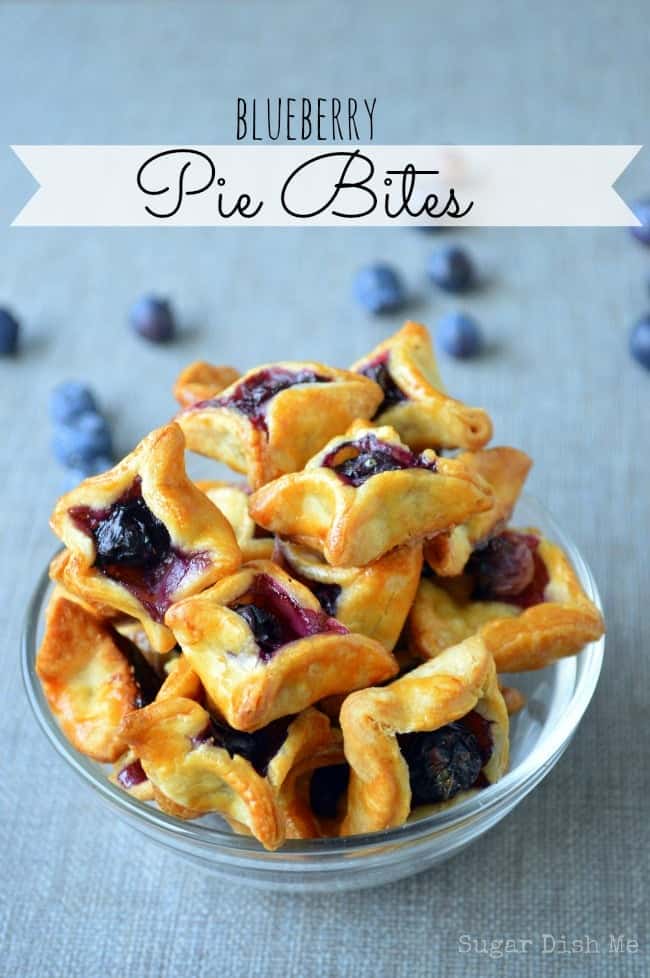 I am on a hopeless, unstoppable summer fruit binge.
Yesterday I ran to the store for lemons, cilantro, and jalapenos. What I came out with was lemons, cilantro, jalapenos, peaches, apples, bananas, white nectarines, blueberries, and blackberries. I turned over 10 cartons of strawberries looking for one pint without bruised berries, but came up empty, so I had to pass. I bought red peppers instead. And some really pretty baby greens. It's like produce-palooza over here.
 So I haul it all home and fill up the fridge, and then I have to figure out what to do with everything.
Mostly I just enjoy things as they are – raw fruit is THE BEST snack. But when my hoarding tendencies get the best of us, like when I bought a bushel of peaches that were quickly getting too ripe, I have to get creative. I mean, let's talk about a bushel.
Do you even know how much that is? Because I'll tell you – it's A LOT. Like take the amount of peaches or apples or tomatoes that you think is a lot and multiply it by 5. That's how much a bushel is.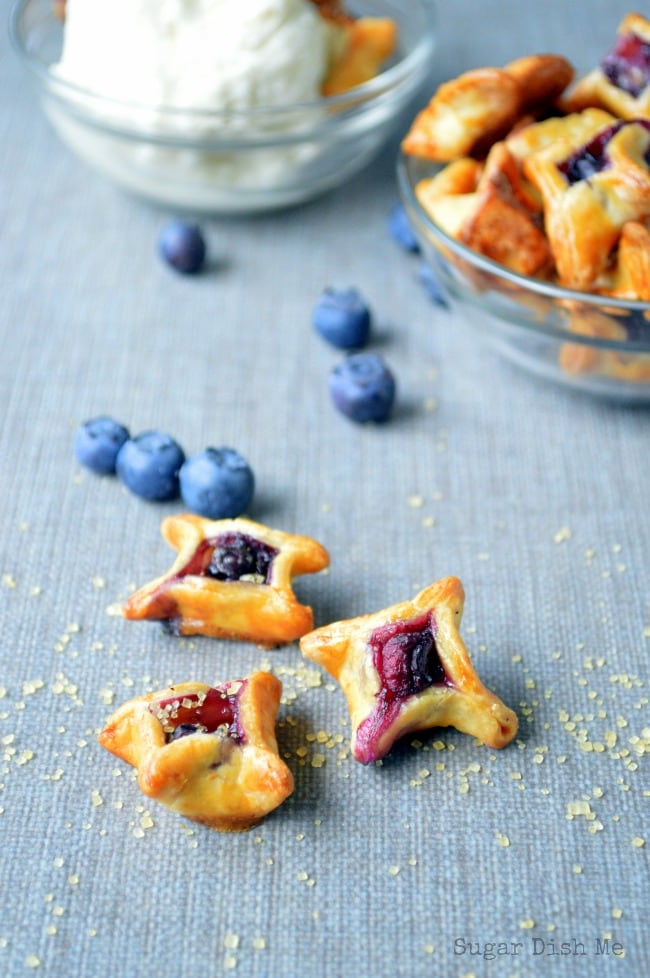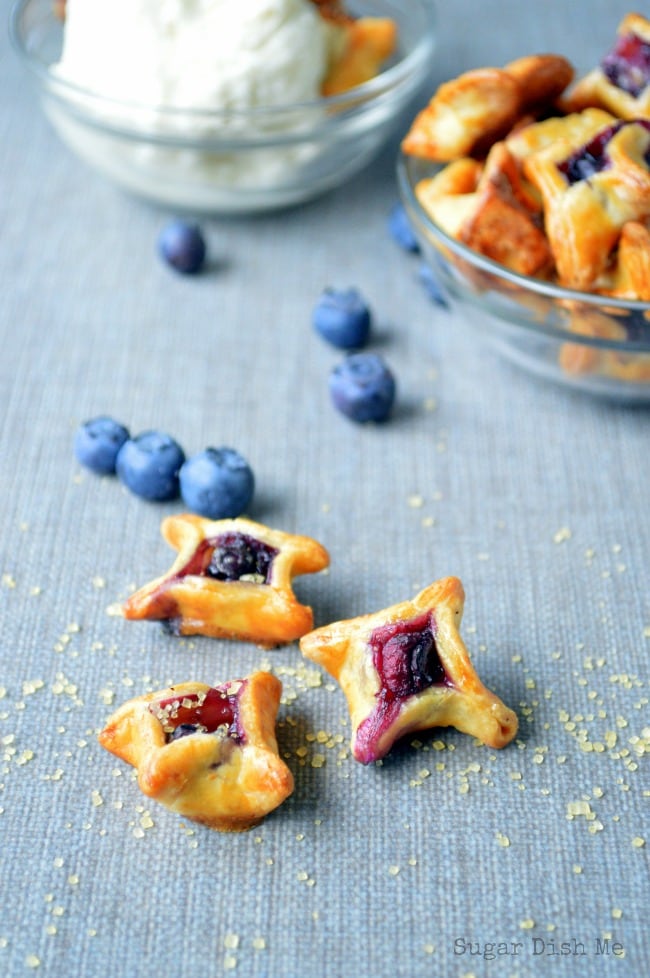 I didn't buy a bushel of blueberries, but I was close.
For awhile now I've had pie on the brain – like I don't have one single traditional pie recipe on this blog.
Annnnd after today I still don't.
But!!! I'm willing to say that these pie bites are better than regular pie. Shhh. I still love regular pie, but LISTEN.
You can pop these pie bites like popcorn.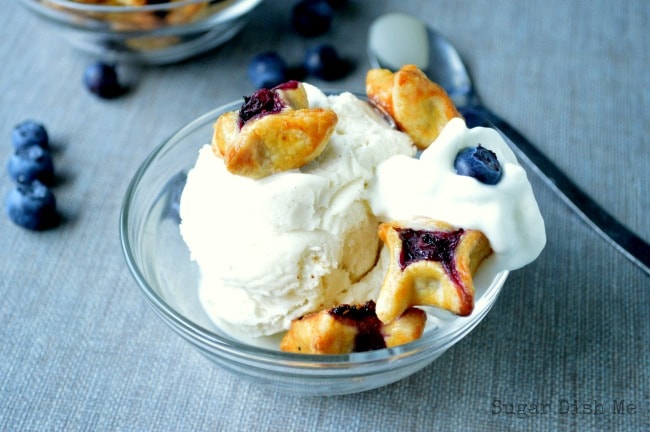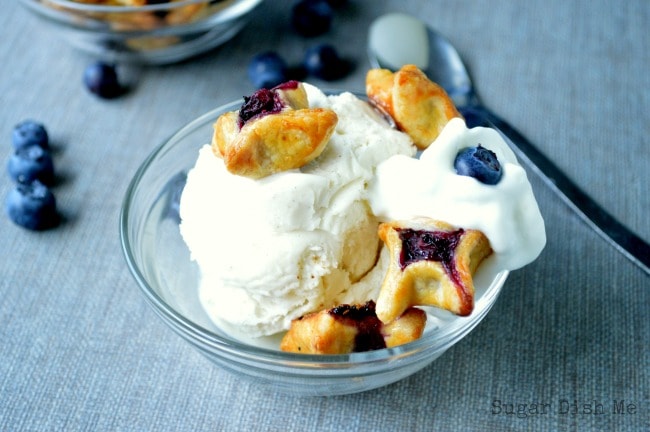 I am also a firm believer in pie + ice cream. I like a 1:1 ice cream to pie ratio. It's the only way. So with these pie bites you can dish up a bowl of ice cream, and then cover it in pie.
They are also really great for setting out on the table so every time you walk by you can grab a bite of pie.
Actually, that is kind of dangerous.
But I guess we are living on the edge here.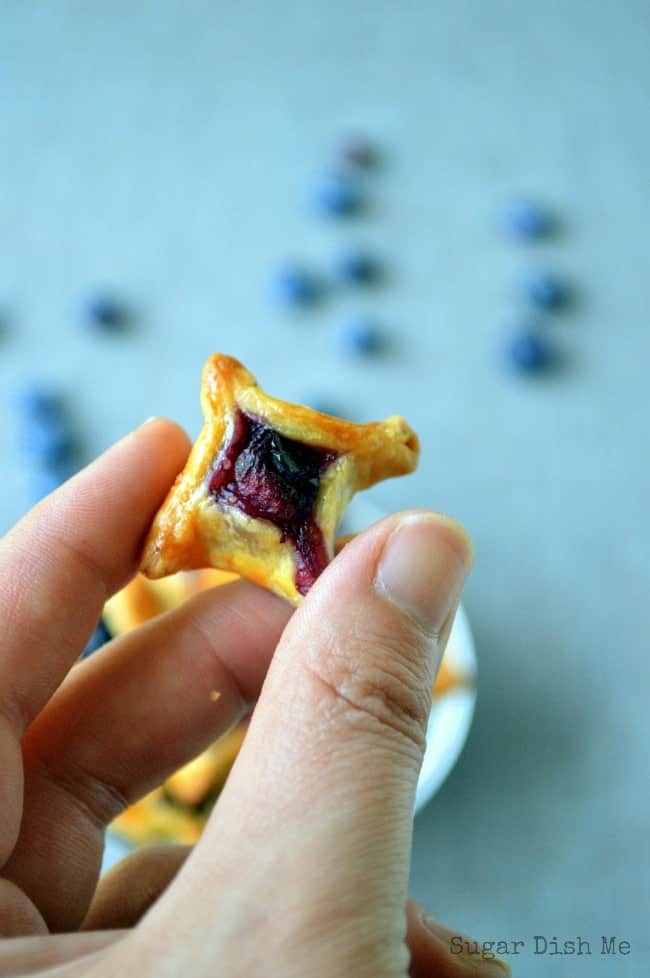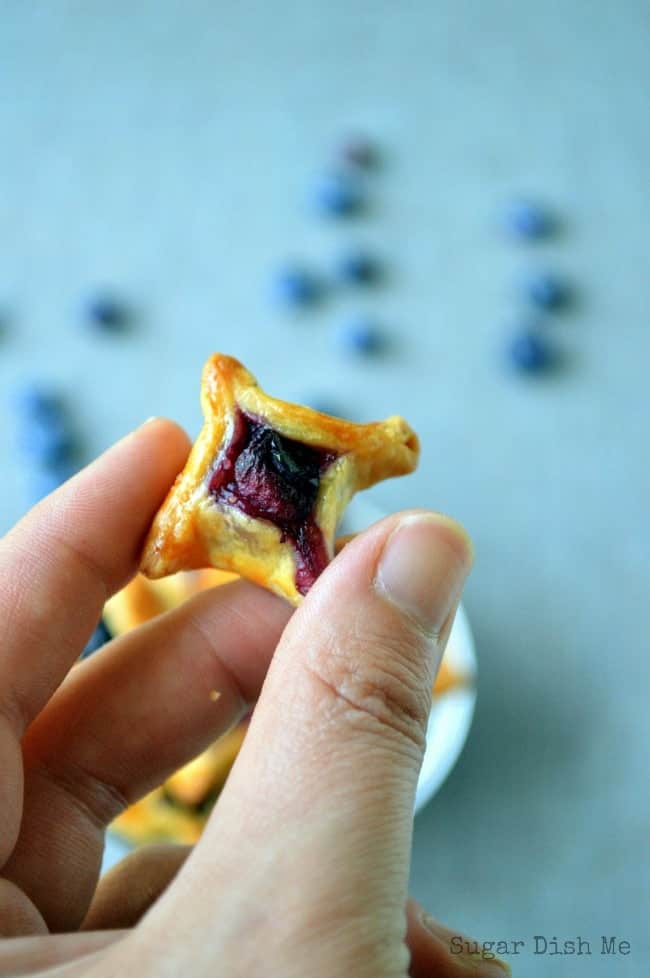 You only need 4 ingredients for these, which might make them slightly more dangerous. Pie crust + fresh blueberry + raw sugar + egg wash.
The End. And then you have pie.
And I have an excuse to hoard more fruit.
Blueberry Pie Bites
Serves:
about 40 pie bites
Ingredients
1 refrigerated pie crust
about 45 blueberries
⅛ cup raw or turbinado sugar
1 egg + 1 teaspoon water (egg wash)
Special Equipment Required:
1½" biscuit cutter
pastry brush
Instructions
Preheat the oven to 450. Line a baking sheet with parchment paper. Use a pan with an edge so the pie bites don't roll away when you place them in the oven.
Lightly flour a clean work surface and unroll the refrigerated pie crust.
Use a 1½" biscuit cutter to cut all your little pie bite circles out of the refrigerated pie crust.
Place 1 blueberry in the center of each circle. Sprinkle each one with a little sugar (you probably won't use all the sugar).
Fold up two sides of one of the circles like a taco. The grab the adjacent sides and pinch the corners. This makes a little pocket for the blueberries. You can dip your fingers in egg wash to pinch the corners if you can't get them to stick.
Brush each bite with the egg wash. Place each bite on the prepared baking sheet.
Sprinkle with a little more sugar and bake for about 10 minutes.