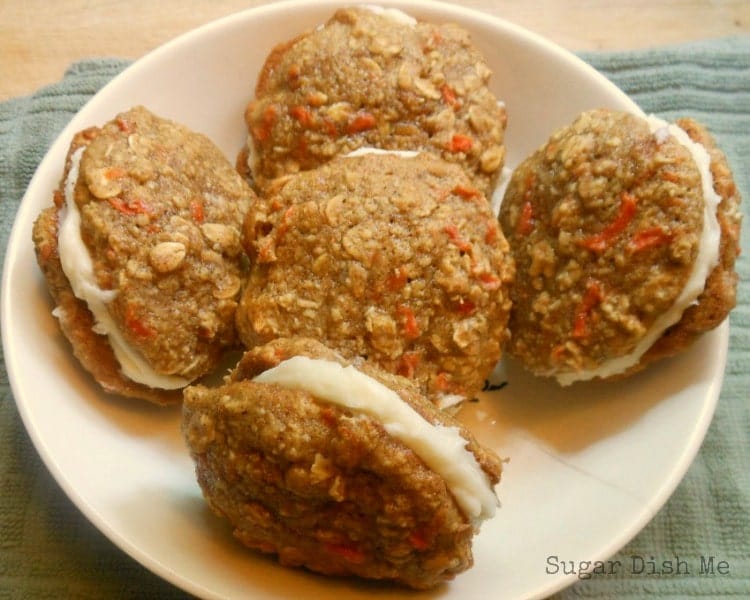 Growing up, my sisters and I had a favorite book. I'm not sure my brothers ever cared much about it, though I KNOW it lived in the giant book basket that was perched next to the hearth, and I'm sure my mom must have read it to them. My mom read us lots of books.
Anyway, our favorite book was called Fanny and May, by Jon Buller (and NO, this has nothing at all to do with the giant loan conglomerate Fannie Mae, though they should probably read it and learn a few life lessons). Pleeeeeease tell me you've read this book.
If you haven't read this book, you need to find it and commit it to your everlasting mind… stat. Download it to your kindle, search it on your nook, read it on your iPhone. I don't care if you have no small children in your life. It's THAT crucial. I promise.
In this book, a sugar obsessed elephant named Fanny lives with her mom and her little sister, May, in a house made of CAKE.
That's right. I said cake.
So in the story, published in 1984 because that year helps this next part make sense, Fanny and May's mom (also an elephant… a very fit elephant) marches through the cake house in leg warmers, a leotard, and a fuzzy headband and says she is heading out to aerobics class. If I lived in a cake house I guess I'd probably have to take like 17 aerobics classes a day, but I wouldn't be caught dead in a leotard. My mom used to rock the leotard/leg warmer/fuzzy headband look in aerobics class at the Y when I was little. That's because she is infinitely cooler than me.
Okay, so the elephant mom is heading out to aerobics class, and the last thing she says to the girls is, "And don't eat the house!!!!"
Ummmmm… I don't know about you, but if I told my kids not to eat the house made of cake while I left for an unspecified amount of time, I'm pretty sure they would do exactly the opposite.
When mom is away, elephant girls will play! It wasn't long before cakey cravings got the best of Fanny and she just had to lick the house frosting.
May tries to tell Fanny that licking the frosting is a sliiiiiiiipery slope. Very slippery. Because only a teensy percentage of us possess the willpower to have just one tiny taste of some kick ass frosting (though I'm wondering… does house cake stay fresh? Does the frosting melt in the sun? Does it freeze like wedding cake? What kind of foundation do you build it on? So many questions…).
Of course, Fanny does not listen to May. If she did this would be a really boring story.
Fanny tempts fate, licks the frosting, licks some more frosting, has a bite of cake, and then CAN'T STOP EATING THE CAKE.
Before she knows what has happened, Fanny eats the whole house.
And then May is all like, "What'd you do that for, Fanny? Why can't you be more like me and exhibit some freaking self-control? Mom is going to kill you."
Fanny starts to worry, though thinking back, I'm not sure how she wasn't in a sugar coma. Maybe elephants metabolize cake better than I do?
So here's the best part of the whole story: Fanny's like, "Whatever, May. You're such a goody two-shoes. What kind of elephant girl doesn't WANT to eat a house made of cake? Gah." And then! She jumps on her skateboard and heads to the wishing well. In case you couldn't tell, that's my favorite part.
When Fanny gets to the wishing well she waits in line for a while, hoping she can fix the problem before her mom gets done working out. There's this creepy man in line right in front of her and when it's his turn, he throws his coin in the wishing well and does the WORST THING EVER.
He says, "I wish for there to be no more wishing well!" Then he cracks up laughing in Fanny's face.
I mean, who does that?! I suppose, in the real world, someone would probably commandeer a wishing well and ruin the fun for the rest of us. There is no way a wishing well could ever exist peacefully in the center of a small town. But I still think it's a pretty crummy thing to do to a little girl on a skateboard, for crying out loud.
Poor 'ol Fanny makes her way back home, dreading the conversation she's going to have to have with her mother.
P.S. Before I finish with storytime here, I'd like to note that the above photo is a very clear picture of What Not To Do when making these cakey little cream pies. DO NOT shape, smush, or flatten out the dough. Just let it be weird and rounded and ugly. You'll be glad I warned you when you make these.
When Fanny arrives home, her mother and sister are busy baking new bricks of cake to rebuild the house. The mom was pretty nice about it. Probably nicer than I'd be if my kids destroyed our home. Maybe she had really good insurance? At any rate, I always felt sort of bad for Fanny. We all know what it feels like to totally lose control and eat the whole house.
Moral of the story? You can't have your house and eat it, too.

Carrot Cake Oatmeal Cream Pies
Ingredients
4 tablespoons unsalted butter, at room temperature
½ cup packed brown sugar
¼ cup granulated sugar
2 eggs
1½ teaspoons vanilla
1½ cups old fashioned oats, divided
¾ cup all purpose flour
½ teaspoon baking soda
1½ teaspoons cinnamon
½ teaspoon ginger
½ teaspoon nutmeg
½ teaspoon salt
¼ teaspoon cloves
2 medium carrots, peeled and grated
8 ounces cream cheese,softened
1 stick unsalted butter, softened
1 teaspoon vanilla
1cup powdered sugar, sifted
2 tablespoons heavy cream
Instructions
Pre-heat the oven to 350. Butter a cookie sheet or line it with parchment paper.
Beat the butter and sugars together until they are fluffy and smooth- this takes about 3 minutes. Add in the eggs, one at a time, continuing to mix until they are just combined. Blend in the vanilla.
Using ¾ cup of the oats, make oat flour. Just pulse the oats in the food processor or blender until coarse crumbs are formed.
In a large bowl whisk together the oat flour, remaining oats, all purpose flour, baking soda, cinnamon, ginger, nutmeg, salt, and cloves. Using a sturdy wooden spoon stir the dry mixture into the wet mixture. Then fold in the shredded carrots.
Drop the dough by the rounded tablespoonful onto the prepared cookie sheet. Do not try to flatten or shape the sticky cookie dough – you want the cream pie sandwiches to be fluffy and this dough has a tendency to spread in a tasty but not-so-pretty way.
Bake for 10 minutes and then let the cookies cool slightly before transferring to a wire rack to cool completely.
Beat together the butter and cream cheese until smooth. Add in the vanilla. Then beat in the powdered sugar. Add the heavy cream a tablespoon at a time, beating until the frosting is smooth and creamy. Spread a bit onto the flat side of half of the cookies. Sandwich the frosting between another cookie.
Notes
The Pioneer Woman says that marshmallow fluff tastes EXACTLY like the filling in a Little Debbie Oatmeal Cream Pie. That would be a great shortcut if you have it on hand. I used vanilla buttercream because I was out of cream cheese (a sin, I know). The original recipe calls for a cream cheese filling, which I bet would be amazing, considering cream cheese and carrot cake are practically best friends. So the cream cheese option is what I'm including for you here
slightly
adapted from
THIS
recipe at Cookin Cowgirl– so so good!!