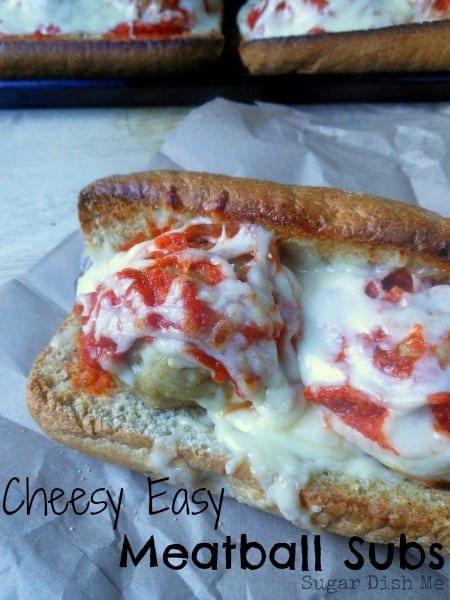 When you live with boys conversations are pretty weird and can fast get even weirder.
Yesterday over dinner my kids were discussing the realities of a zombie apocalypse. It was a serious real live debate complete with speculation about military tanks roaming the streets and how the zombies could never penetrate them therefore zombies could never actually invade the world.
Sometimes I just listen to the conversation and cover my face to hide a laugh when Evan states that squirrels can leap from a ten story building and come out of it okay because that's science.
Sometimes I totally glaze over when Andrew tells me some long winded Union Pacific Railroad stats and am only halfway listening when he tells me that "high-balling" is when a train goes extra super fast (because I actually thought that was a drink?). SIDENOTE: Andrew has been obsessed with trains since birth.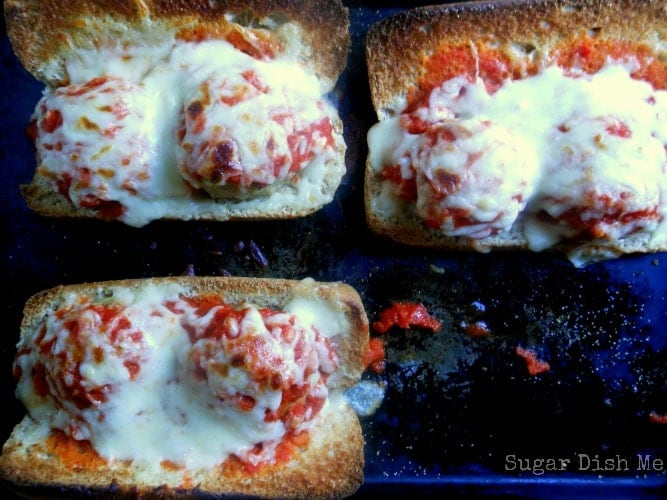 I definitely do not contribute when the conversation gravitates towards Minecraft because… I do not understand Minecraft.
What I do understand is that my kids were CRAZY about these sandwiches. This was a conversation I could get behind. Warm, cozy, filling, mommy-these-sandwiches-are-amazing kind of talk. AND they had no idea that I lightened things up with chicken meatballs, part skim cheese, and a sauce that was loaded with vegetables. That makes these kinda healthy, right?
Don't bother arguing that point because I have decided that these meatball subs are guilt-free.
Here is the recipe, in case you need something to talk about.

Cheesy Easy Meatball Subs
Big fat flavorful chicken meatballs covered in tomato sauce and part-skim mozzarella cheese on toasty buns.
Ingredients
For the Meatballs:
2 pounds ground chicken
½ cup quick oats (OR seasoned bread crumbs)
½ cup grated Parmesan cheese
1 tablespoon fresh oregano, chopped
1 tablespoon fresh basil, chopped
1 teaspoon kosher salt
1 teaspoon crushed red pepper flakes
1 medium onion, very finely minced (1/2 - ¾ cup)
3 cloves garlic, minced
For the Subs:
whole wheat sub loaves (6 if you are making large meatballs)
olive oil for brushing the bread
your favorite tomato sauce
6 ounces part skim mozzarella cheese, grated
Instructions
To make the meatballs preheat the oven to 375 and lightly grease a baking sheet with olive oil.
Combine all the meatball ingredients in a large bowl until everything is evenly incorporated (kind of like when you make meat loaf).
I divided the mixture into 14 large meatballs and spaced them evenly on the prepared baking sheet, flattening the bottom just slightly so that the meatballs didn't roll around in transport.
Bake the meatballs for about 40 minutes (less if you make smaller meatballs). You are looking for an internal temperature of 165 degrees.
While the meatballs bake, slice the sub loaves and brush the inside of each with just a little olive oil.
When the meatballs are done place 2 on each prepared loaf. Cover the meatballs with sauce, add about an ounce of cheese to each sandwich, and place them on the same baking sheet you used to cook the meatballs (chicken is very lean-- I never have any trouble with my baking sheet being greay but wipe it down if you need to!). I leave my sandwiches open when baking.
Bake until the sauce is kind of bubbly and the cheese is melty. The edges of the bread will toast and become brown.
Serve hot!
Notes
These meatballs freeze very well. If you are not feeding a huge amount of hungry people like me, feel free to halve the recipe or wrap the cooked AND cooled meatballs tightly in plastic to freeze.