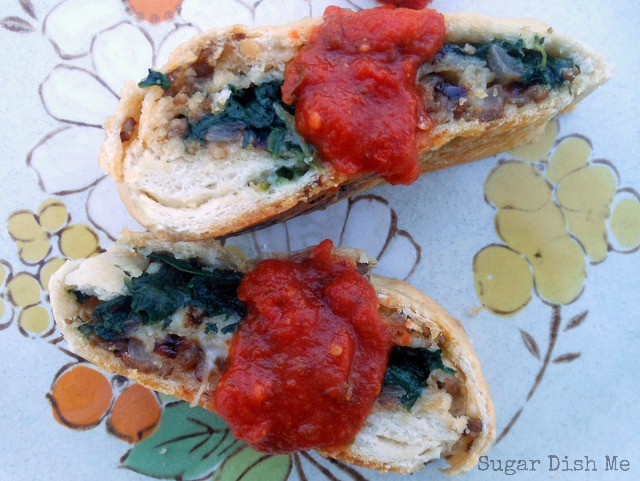 Cheesy Spinach & Sausage Roll. Goooood stuff. Like really REALLY good stuff.
So good in fact, that I had to put it in two places!!!
Just kidding. But not really.
I guest posted for my friend Carol Anne at Rock Salt today. She's submerged herself in the NaNoWriMo challenge and has delegated her blogging duties to people like me for the month of November. Brave girl. Anyway… NaNoWriMo. Do you know about this? It's a challenge/community/support system/bunch of crazies that buckle down for National Novel Writing Month and try to crank out a 50,000 word novel in 30 days. So while I'm over here fretting about things like pumpkin pie vs. cheesecake in an epic holiday battle, a whole bunch of people are cranking out thousands of words trying to pen their dreams.
I donated goodies all rolled up in pizza dough to the cause.
For the rest of this post, more photos, AND the recipe, CLICK THE PHOTO BELOW.
And for all of you that are brave enough to participate in the National Novel Writing Month challenge, best of luck!!!