And so it begins. The dessert gauntlet.
With Thanksgiving (NOT Christmas!) lurking just around the bend, I have all the excuses I need to unload all kinds of sweet goodies on you.
Also I feel like this is a really great time to discuss the $9 cupcakes I bought this weekend.
For the record, no, these are not them.
I need to add to that record though, that IF these cupcakes were on sale for $9, I would totally buy them. I could probably be persuaded to pay $12. Just sayin.
Last Saturday morning spelled out errands for us. But before errands was my favorite: breakfast!! We had omelettes at a little diner in town that we'd never been to before and it was actually pretty great. Walking back to the car we decided to detour and followed some foot traffic towards what looked like a sad excuse for a street market. And that's exactly what it was!! I was pretty excited. Because even though there were only about 15 very poorly stocked vendors, I get pretty excited about buying local artisan things. There were homemade soaps, some really adorable hair accessories, hand-stitched aprons, a crazy old man with tons of flowers from a local nursery, artisan breads, and cupcakes!!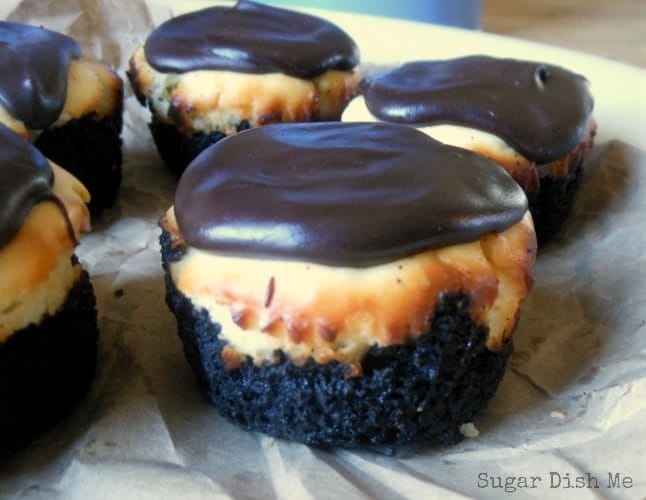 I'm telling you… right up my alley. My only disappointments were that I was kind of sad to find that the cheese girl was already out of cheese, and that this event is clearly not very publicized.
Obviously I was in desperate need of cupcakes, seeing as how it was right after breakfast and everything. And cupcake girl was really nice!!! It made me happy to contribute to a local business. A sugar peddler. My people. So we paid $9 for half a dozen cupcakes.
Again, though, not these cupcakes.
So we got our baked goodies home (I resisted the frosting temptation while driving down the road) and cracked open the clear dome container. We chose from carefully selected flavors – I'd mixed up our half dozen with a variety pack of pumpkin, chocolate, and Sundrop cupcakes. The verdict? Meh.
The thing that was so disappointing about it is that cupcake girl was so great! She was friendly and enthusiastic and was only one of two vendors in the whole place equipped to accept payment electronically. Like I REALLY wanna be her cheerleader! I want her home-based business to do good things.
The thing is, when you're selling food, product is key. So I'm crossing my fingers for cupcake girl.
And in the meantime, I am making these.
This is a recipe borne of an impulse buy. I found this Mocha Cappuccino Hazelnut Spread at the grocery store next to the honey. And the Nutella. I guess Jif wanted a piece of the hazelnut spread action. I don't blame them a bit. At first I wasn't really sure what to do with this jar of happy goodness besides dip pretzels in it. I put some in my coffee. Is that weird? Because it was totally delicious. Then I found this recipe on Jif's website and decided to play with it a little bit. It is REALLY great. Like I said before: these are $9 cupcakes.

Mini Mocha Cappuccino Cheesecakes
Ingredients
2 cups crushed chocolate sandwich cookies (such as Oreos); approximately 24 cookies pulsed to fine crumbs in the food processor works great
⅓ cup melted butter
2 (8 ounce) packages neufchatel cheese(1/3 reduced fat cream cheese), softened
⅓ cup granulated sugar
2 tablespoons all purpose flour
2 eggs
1½ teaspoons vanilla
½ cup Jif Mocha Cappuccino Hazelnut Spread
¾ cup semi-sweet chocolate chips
3-4 tablespoons 2% milk
Instructions
Pre-heat the oven to 325. Line a muffin pan (or a mini muffin pan if you're making "truffles") with paper or foil liners, and then spray the liners with non-stick cooking spray. You can opt to just spray the pan directly and leave the liners out, but make sure to spray not just inside the muffin cups but the flat in-between-cup surfaces of the pan as well, or the upper cheesecake layer will stick.
In a medium bowl combine the cookie crumbs and butter. Spoon the crust mixture into the muffin cups, pressing it about halfway up the sides (a standard sized muffin cup will take a little over a tablespoon of mixture in each; mini muffin cups will take a little over a teaspoon). If you have crust mixture leftover, just go back and distribute it between the cups that look like they might need a little extra oomph. Be sure to press the crust into each cup firmly. Refrigerate while you mix the batter up.
In a large bowl beat together the cream cheese, sugar and flour until light and fluffy.
Beat in the eggs one at a time, then add in the vanilla.
Divide the batter; scrape 2 cups into a smaller dish – I prefer a liquid measuring cup. This will be MOST of the cheesecake batter! No worries.
Add the Mocha Cappuccino Hazelnut Spread to the little bit of batter still in the large bowl. Beat until smooth, making sure to scrape down the sides. Spoon a little of the mocha filling into each of the prepared crusts.
Spoon the cheesecake filling (that you divided into the measuring cup earlier) over the top. Fill each cup completely.
Bake the cupcakes for 16-18 minutes (less for the mini muffin pans). The tops of the cheesecake will brown very slightly around the edges and the middles will puff up a bit. Let the baked cheesecakes cool to room temperature and then refrigerate for at least an hour.
Remove the cupcakes and/or truffles (mini cupcakes) from the pan. It's helpful to place them on a wire rack.
In a small heavy-bottomed saucepan over medium low heat, melt the chocolate chips and the milk, stirring constantly until the chocolate is smooth and shiny. Spoon the chocolate over the cupcakes.
For the standard-sized cakes I made a small puddle in the center, spilling just a little bit over the sides in places. For the mini cupcakes, to make them more like truffles or candies, I spooned the chocolate over the tops and all the way down most of the sides.
Refrigerate to let the chocolate set. Serve cold.
(based on THIS recipe from Jif)