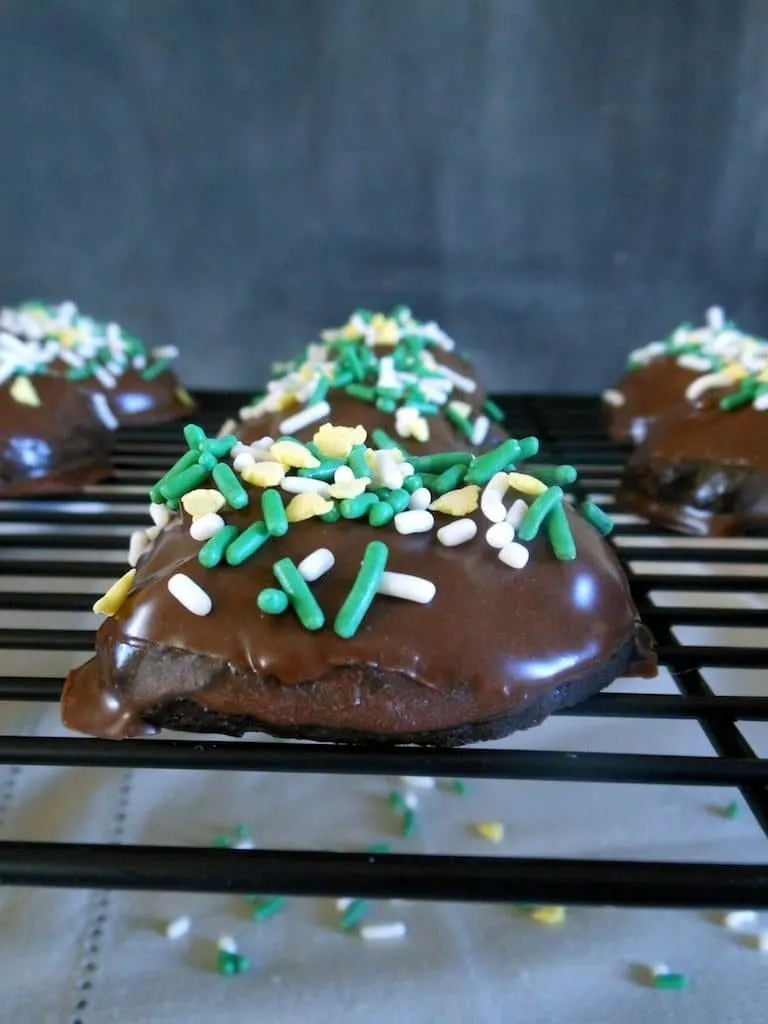 I made a birthday cake for the wife of one of Chad's buddies a few weeks ago.
I should tell you that the test cake a.k.a. the quality control version that we get to eat before I send out the real deal got INHALED. I had to get that cake out of my house. I was sending Chad to work with big fat cellophane wrapped slabs frosted with just a crumb coat of buttercream, and the rich gooey remaining cake half was in my refrigerator staring at me while I tried to talk myself into apples or hummus. The cake won that battle.
That cake was triple chocolate buttercreamed ridiculousness.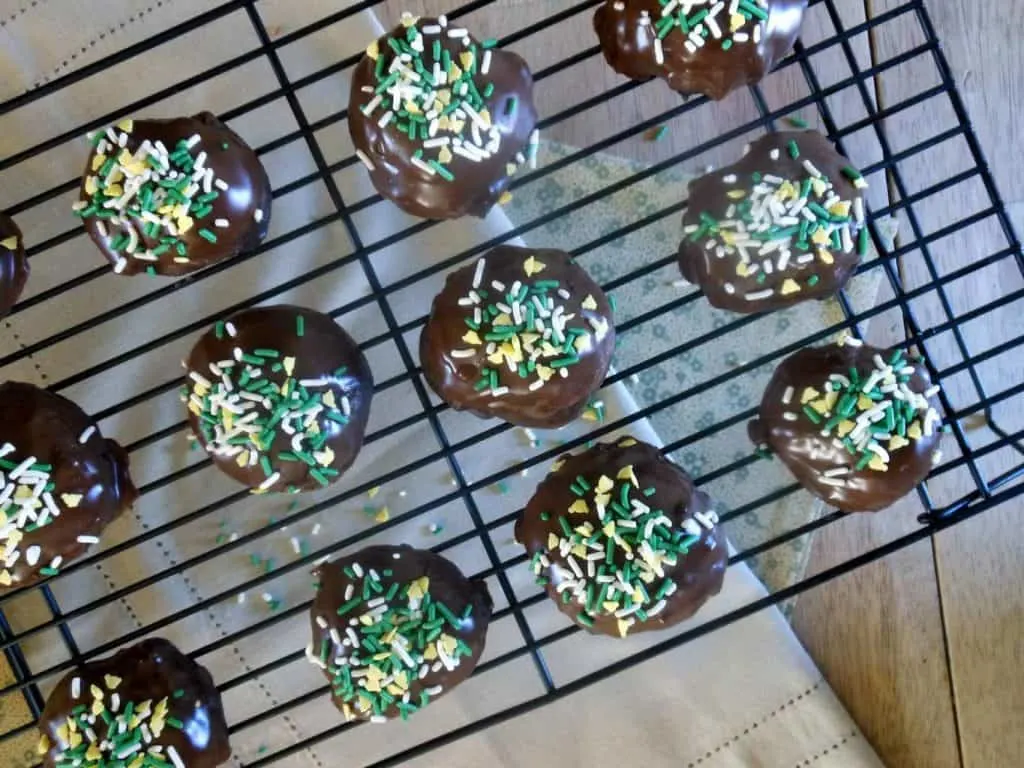 I make a point to give away the baked goodies as often as possible. Obviously I test them because otherwise I'd be a big fat liar when I tell you how amazing things are. It would be a crisis of conscience to not eat at least some of what I make. But the rest gets sent to work with Chad or packed into school lunchboxes for my kids. I do my best to bake when we have family get-togethers and other occasions that allow me to pass all the sweets on to people like my littlest brother who has the most annoying metabolism on earth.
Inevitably though, lots of cookies land on my hips and then I have to bore myself to death with P-90x.
Ain't nobody got time for that.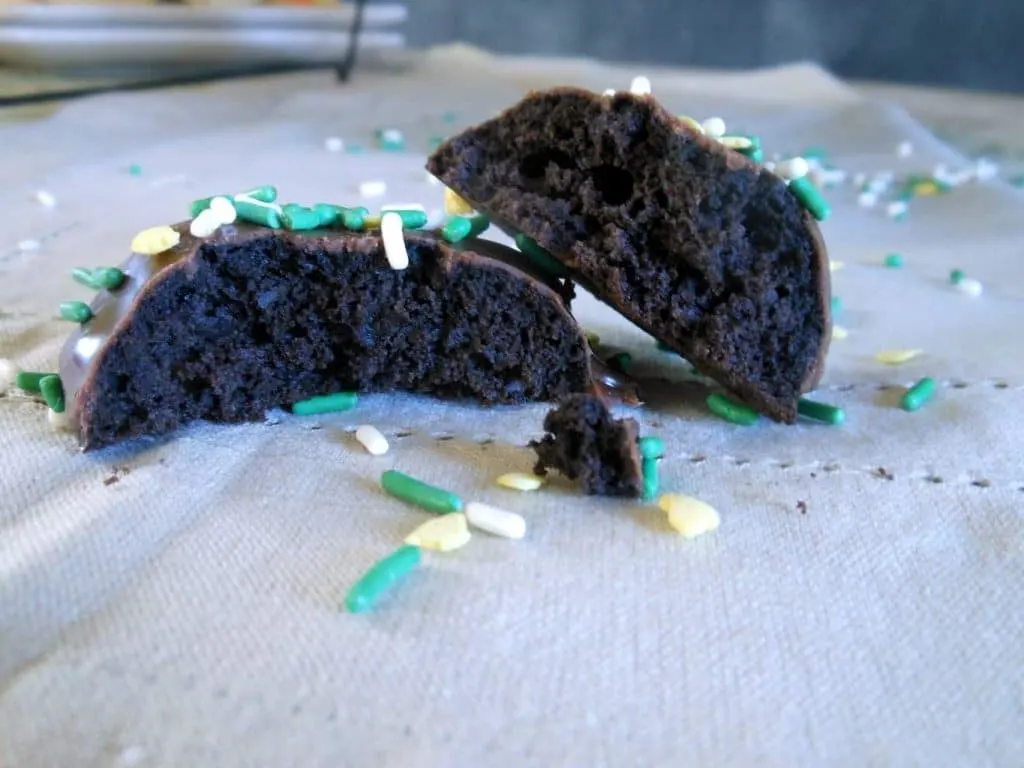 Anyway, last month I was reading through Savory Simple and saw that Jen organized a Leftovers Club. You bake it, photograph it, taste it (duh), and then mail it! Each month you are partnered up with someone new. They send you goodies and you send them treats (cookies, bars, brownies… stuff that ships well) and then everyone posts on the first Thursday of the month about whatever they shipped.
I'm actually more excited about getting food blogger baked goods in the mail than anything.
So after I made the ridiculous triple chocolate cake that I couldn't stop shoving in my face I decided that it needed to happen in a more forgiving medium: cookies. Cake batter is soupy. Cookie batter cannot be. So it definitely took me a few tries to get it right. These cookies are RIGHT.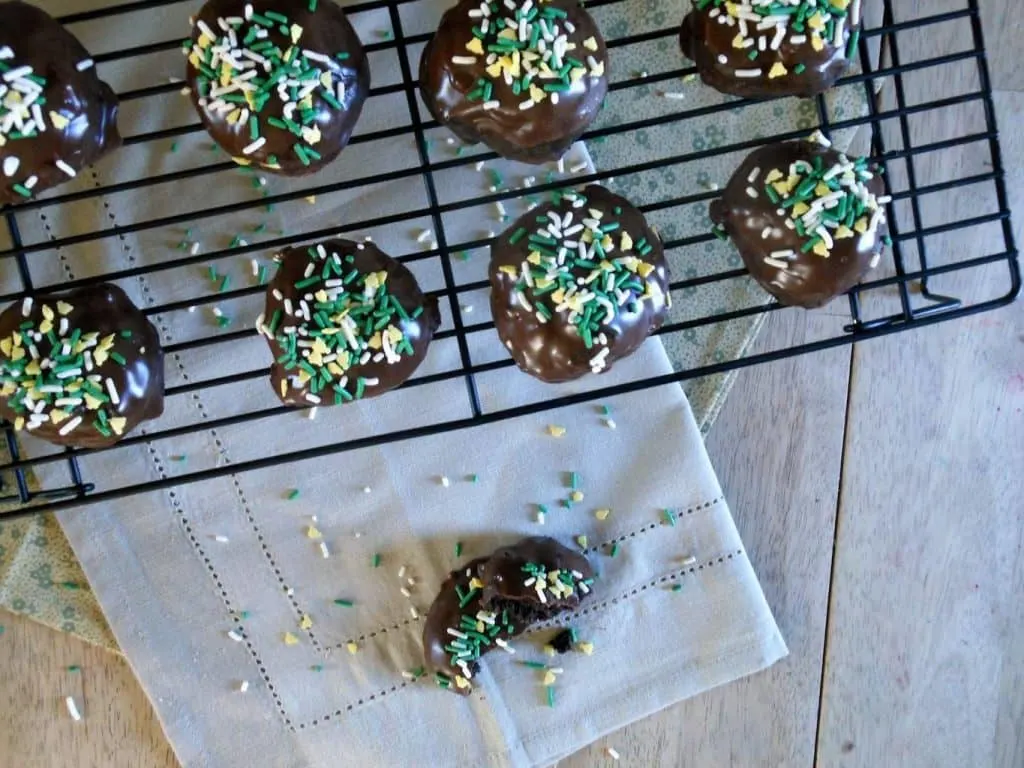 They came out spongy and soft and full of rich chocolatey goodness. I wasn't sure how buttercream would hold up in the mail, though. It seemed risky. So these cookies are dipped in chocolate melted with a little shortening. Double dipped actually. The chocolate/shortening combo makes this soft Magic-Shell-like coating that sets up pretty quickly. It reminds me of the frosting on Little Debbie cakes. Think Swiss Cake Roll chocolate coating. You're with me on that, right?
Also– I'm a serious fan of butter. But please don't try to substitute butter in the candy coating. It will come out all wrong and it won't set up right. And then you'll be mad at me.

This recipe was adapted from Andie's
Quick and Easy Whoopie Pies
at
Can You Stay for Dinner
. You should try those, too. Because everything she makes is delicious.
Check out the rest of these Leftovers Club Recipes!