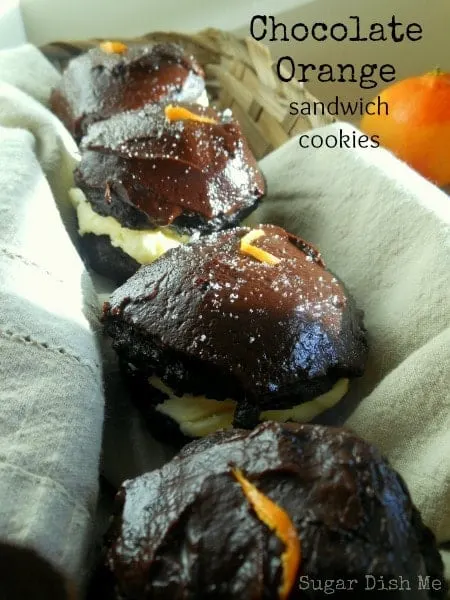 Last night was the elementary school Christmas concert.
Let's be clear that I lovelovelove singing dancing festive little kids. And my festive little kid had a speaking part. So. stinking. cute.
But actually I don't want to talk about my kid, adorable little elf that he is. I want to talk about someone else's kid.
Attention mom with the kindergarten boy wearing the very carefully selected red sweater vest and blue jeans, with the picture perfect hair, that did not sing one single word or do any dancey hand motions, but rather made the maddest mad face you have ever seen while looking at his classmates in total wonderment and disgust for 2 whole songs:
YOUR KID MADE MY DAY.
He was hilarious and adorable and I wish I had a mad-face close up.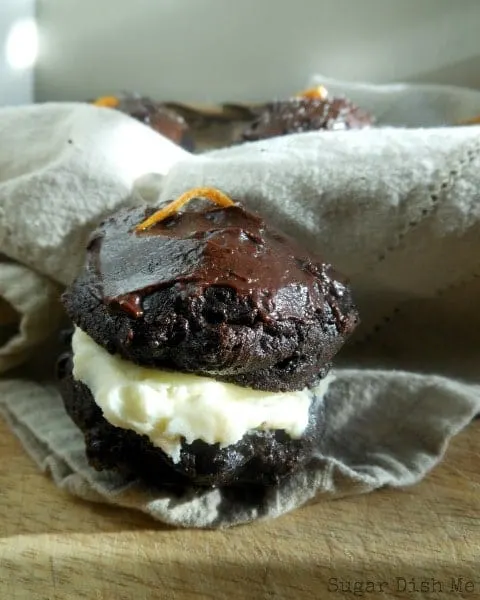 In every school performance there is always one.
My little brother was the loud kid. The one that sang off-key with all his tiny little might at the very tippy top of his lungs. My oldest was the kid with the boisterous dance moves. I'm telling you he needs to be in the theater. I was pretty sure my little guy was going to whack another kid with a guitar last night with his over-enthusiastic imaginary play. Fortunately we didn't go down that road. But the tiny boy making the stank face took ALL the cake. He was awesome.
Speaking of awesome and cake: these chocolate orange sandwich cookies. HOLY WOW. I used my chocolate cake cookie recipe and sandwiched the cookies together with orange scented frosting. Then I spread a little chocolate orange ganache on top. Oranges and chocolate totally scream Christmas. And these cookies, which pretty much qualify as Christmas whoopie pies, are rich super delicious. 12 Days of Christmas Cookies!!! Get with it.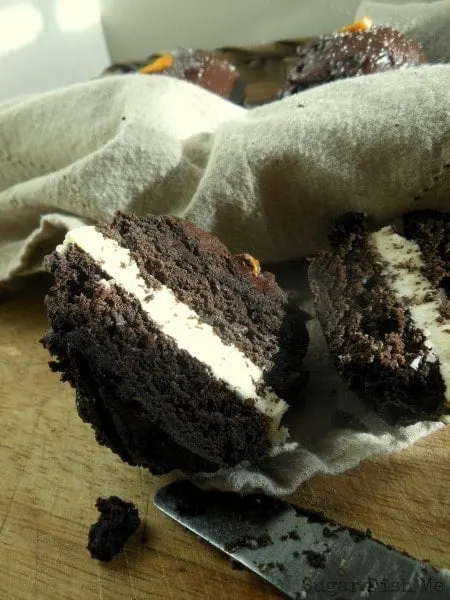 Chocolate Orange Sandwich Cookies
Fluffy soft chocolate sandwich cookies sandwiched with orange frosting and then topped with rich chocolate orange ganache. A delicious holiday treat!
Serves:
20-24 sandwich cookies
Ingredients
For the cookies:
½ cup unsalted butter, softened
1 cup granulated sugar
1 egg
1 teaspoon vanilla
1 cup fat free buttermilk
2 cups all purpose flour
¾ cup dark dutch process cocoa
1½ teaspoons baking powder
½ teaspoon salt
For the Frosting:
6 tablespoons unsalted butter, softened
3 cups powdered sugar
2 teaspoons orange zest
1 tablespoon orange juice
2½ tablespoons heavy cream
For the Ganache:
¼ cup heavy cream or half and half
6-8 ounces dark chocolate (chips or baking bits; semi sweet works as well)
1 tablespoon butter
1 teaspoon orange zest
Instructions
Pre-heat the oven to 350 and line a baking sheet with parchment paper or grease VERY lightly.
In a large bowl beat together the butter and sugar until smooth. Add the egg and vanilla and beat for about a minute. Slowly pour in the buttermilk and mix.
In a smaller bowl whisk together the flour, cocoa, baking powder, and salt. Add the dry mixture to the wet and mix until just combined. The dough will be sticky.
Scoop the dough out using a #70 cookie scoop or a tablespoon (the sticky dough makes a cookie scoop the easier route) and place about 2 inches apart on the prepared cookie sheet.
Bake for 8-9 minutes but NOT any longer! You don't want dry cake.
Let the cookies cool for a few minutes before removing to a wire rack to cool completely.
To make the frosting, beat together the butter and powdered sugar, starting out slowly and gradually increasing mixer speed (this is so you don't explode powdered sugar everywhere). The mixture will be dry.
Add the orange zest and beat for about a minute. Then add the orange juice and cream. Beat the frosting until it's fluffy. Add more cream if it seems too thick.
To make the ganache heat the cream in a small saucepan until it simmers. Place the other ingredients in a medium bowl. Pour the hot cream over the chocolate butter and orange zest. Let it sit for about 4 minutes. Stir until smooth. You can add the mixture back to heat if it cools before the ganache is smooth. Melting the chocolate this way makes it smooth and shiny.
Frost the sandwiches with the ganache and let it set up before serving.