Thick fudge brownies covered in delicious eggless cookie dough. Cookie Dough Fudge Brownies are totally rich, decadent, and combine two of my favorite desserts in one delicious treat!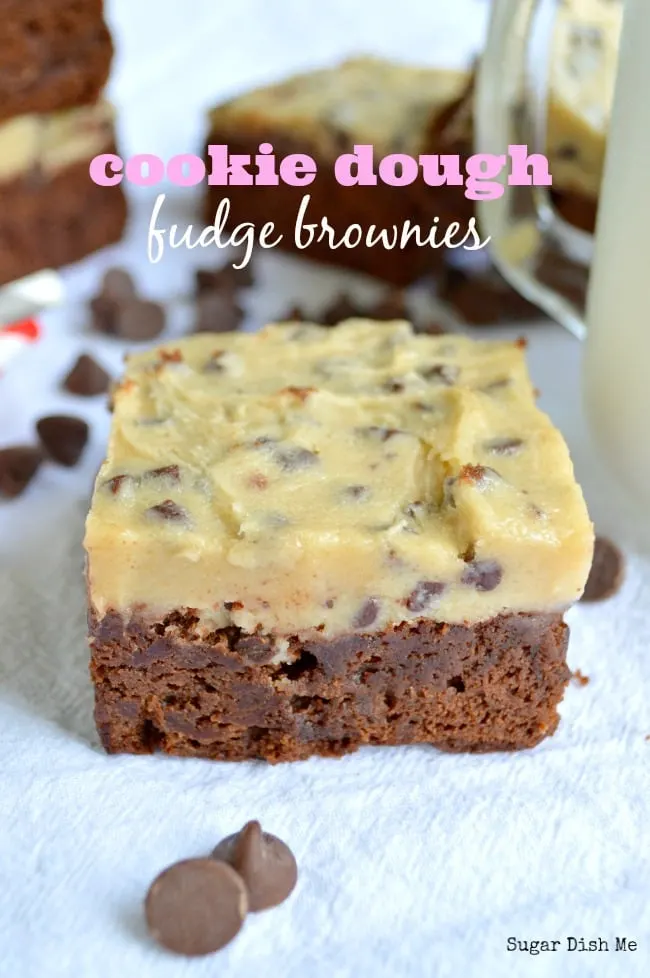 I am actually quite terrible at following a recipe. Are you surprised?
You shouldn't be. I think my lack of love for thinking inside the box is what makes me love my job so. dang. much. , but it wasn't always that way.
I first started cooking when I was about 9, which blows my mind because I have an 11-year-old that definitely does not know how to boil water. #mommyfail
Anyway.
For probably the first 10 years of my kitchen adventures I followed all the recipes. I would flip through my mom's cookbooks until I found something we had all the ingredients for, and then I would make it. Somewhere around 18 or 19 though, I started just figuring out how to figure it out. I didn't have cookbooks. So I just kind of flew by the seat of my pants, which is both a freaking awesome expression AND a very fitting description of me.
Fast forward to being a grown up with a hungry family, and I still very much just kind of go on instinct. But I have a deep appreciation for cookbooks, and what goes into testing and writing a recipe. Plus THE PICTURES!!!! I could flip through cookbooks and food magazines all day. I love the photos.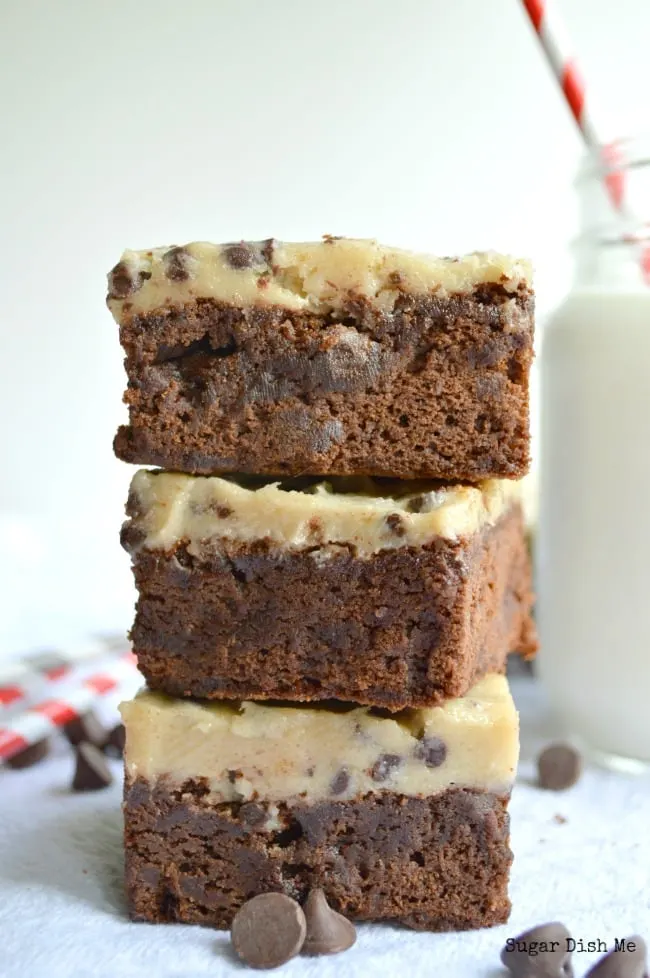 You would not believe what a hard time I had following the recipe for these brownies. It came from a book I really love – Taste of Home Baking Classics – and I chose it because I have a major lack of brownie recipes! Also cookie dough. I usually swear by this brownie recipe though, and this one is totally my favorite, so the whole time I was second guessing things like butter, sugar, and bake times. And I did make some changes.
The recipe called for melting chocolate chips in the microwave, which is fine, but I don't have a microwave and I find melting chocolate chips to be sort of hit or miss. So I used really good quality dark chocolate for the brownies (FYI: Aldi is my secret source for amazing and cheap chocolate). I also left out the walnuts. And reduced the bake time.
But I swear I left it alone after that.
Except I also added salt.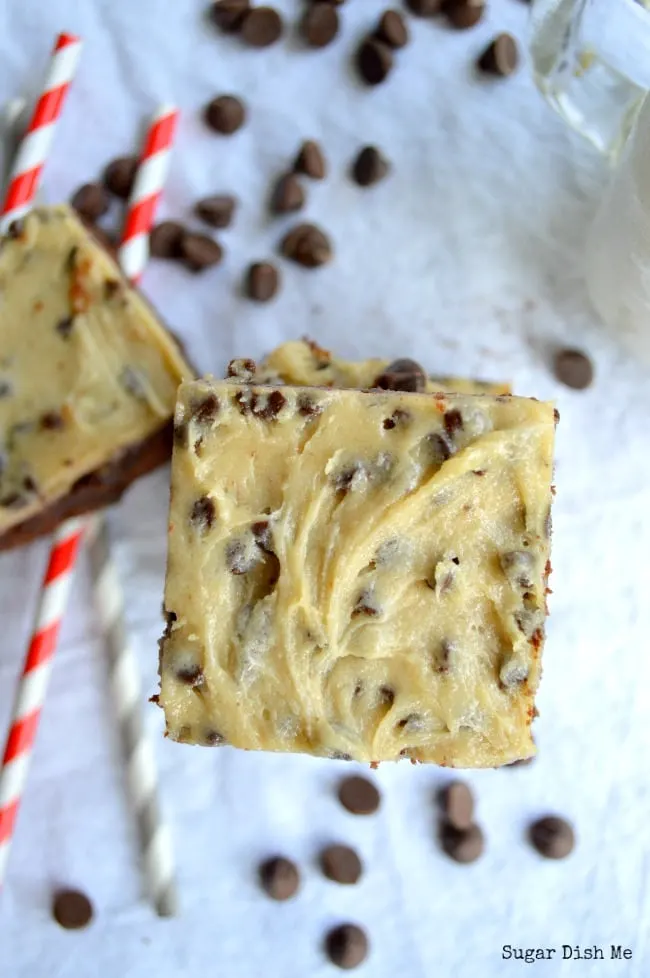 The thing about cookbooks is that even if you change 100 things and end up with a chicken dish out of a green bean casserole recipe, they are so inspiring and full of beautiful ideas and promise. Cookbooks get the wheels turning. Which is why this giveaway is so fun!!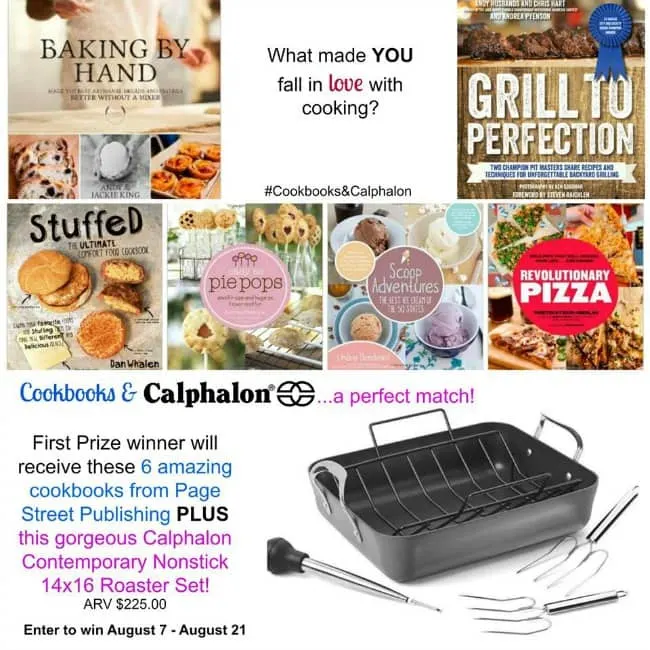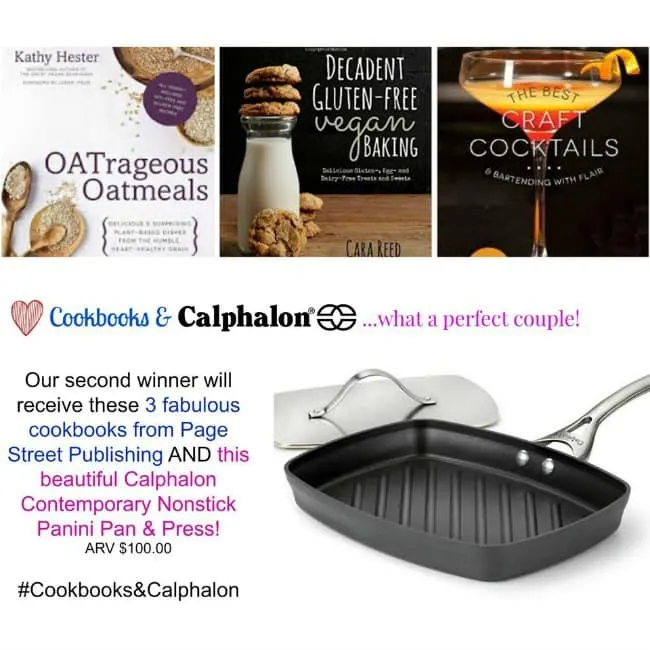 Enter using the Rafflecopter widget below.
And look at all the other awesome recipes inspired by cookbooking!