Ladies.
I need your expertise!
My little boy is smitten with a little girl.
This is serious.
So here's what happened. Andrew came home from school and told me that he likes a girl; she asked him to friend her on Facebook (okay, so that's not the serious part). I told him no computer until he finished his homework.
You have never seen any kid do quality homework so fast. I know. I checked.
So after they became Facebook friends and chatted it up there for awhile, Andrew summoned his nerve to ask me this question:
"Mommy. Is it okay if I Skype with my friend?"
Ummmm… I guess so? Is that a thing? Is that what 12-year-olds do now? This makes me feel old. Except I'm only 32… but Skype-ing a girl you like before a real phone conversation seems awkward, right?
So he set a time with this little girl, fiddled with getting Skype to work on his tablet, and called her. My little boy called a girl.
So me being the nosy mommy that I am managed to peek over his shoulder as he perched on the couch . She is completely adorable. They talked for what seemed to me like a reeeeeally long time about nothing.
The next day Andrew asked if it would be okay if they Skyped again? And also, could they hang out sometime?
Wait. Back up a minute.
Is hanging out like a date? Because he's 12. Annnd 12-year-olds don't date. They just call someone their boyfriend or girlfriend for like 3 weeks and then break up via notebook paper in the hallway at school. So. Because Andrew rarely requests activities with friends, I figure I'll just go with it. I asked him what would they do? Where would they go?
When I was 12 I was allowed to go to the mall with my friend and walk around. We probably made the sales girls at Claire's completely crazy. And we always ate tacos because they were super extra cheap.
Here's the problem: our mall is THE LAMEST MALL EVER. I'm not even kidding. It's the WORST. The whole thing is carpeted, most of the storefronts are empty, there is NO COFFEE. Whoever is in charge of purchasing for our Belk should be fired. Repeatedly. And there are hordes of mall walkers. You've never seen so many mall walkers. Mall walking is such a popular activity that they advertise it on the giant light up sign outside the mall. Maybe they're hoping the mall walkers will patronize one of the 5 awful shoe stores?
Anyway.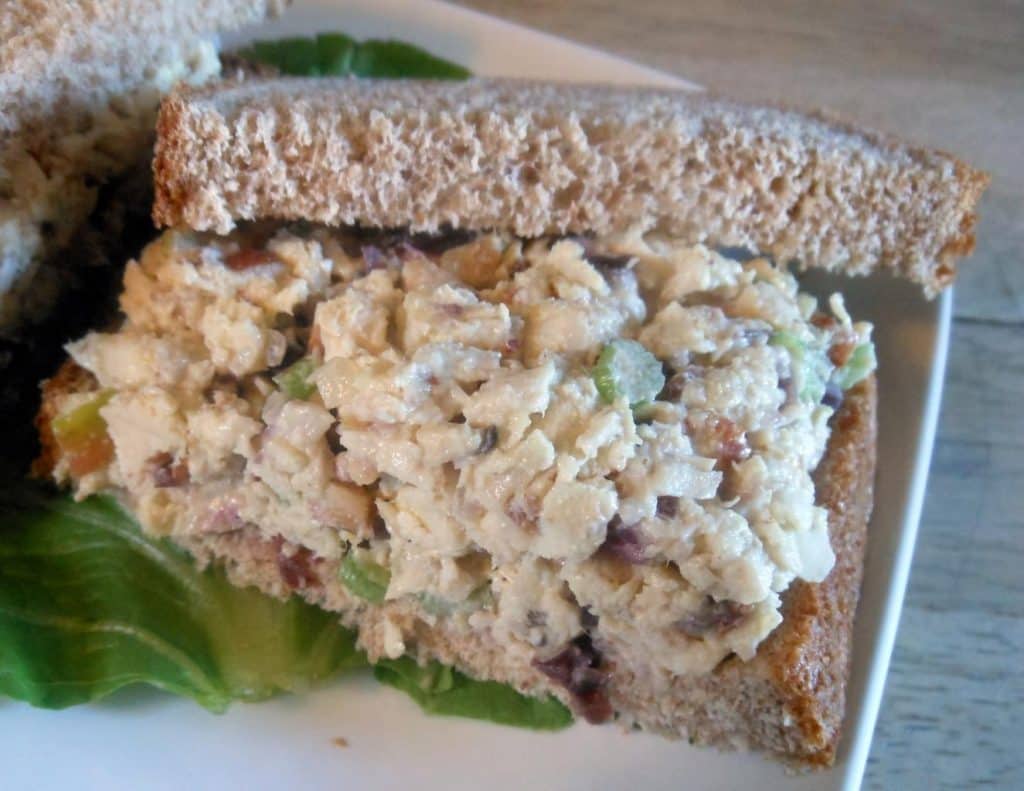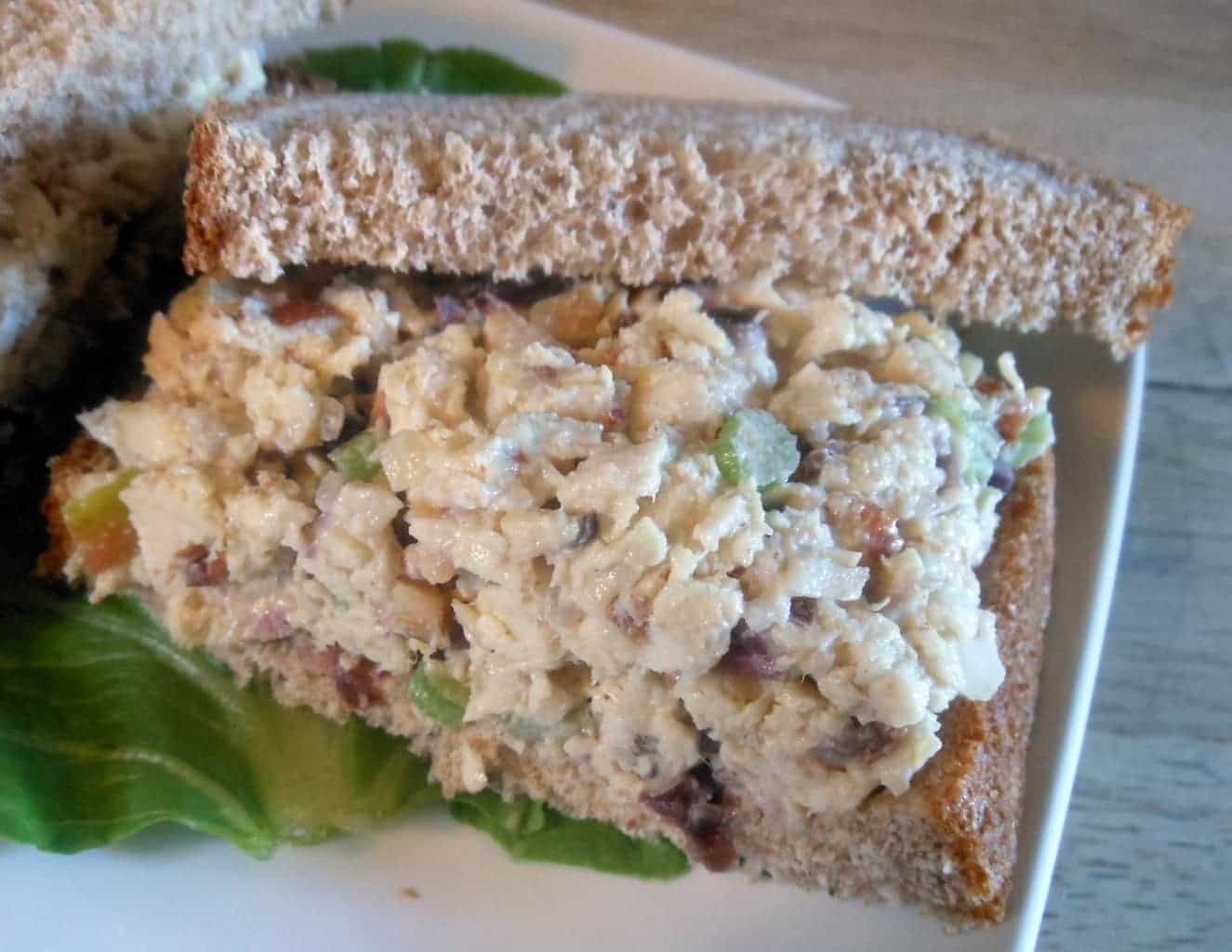 Our mall is the opposite of fun.
I drew on my ability to think fast and suggested they go out for ice cream? I was met with a way less than enthusiastic response. Apparently that is not cool.
She said he could come hang out at her house. And to that my response is um, hell to the no.
Am I being ridiculous? This is the question burning in my mama brain. I asked, "What would you do at her house?"
He said, "Ummmm, I don't know…. go for a walk?" I'd like to think that is a wholesome activity, and maybe it is, but this girl is a little older than Andrew. And when I was just a few years older than Andrew we did dumb things on walks with friends. Like (Mom. Stop reading.) smoke cigarettes.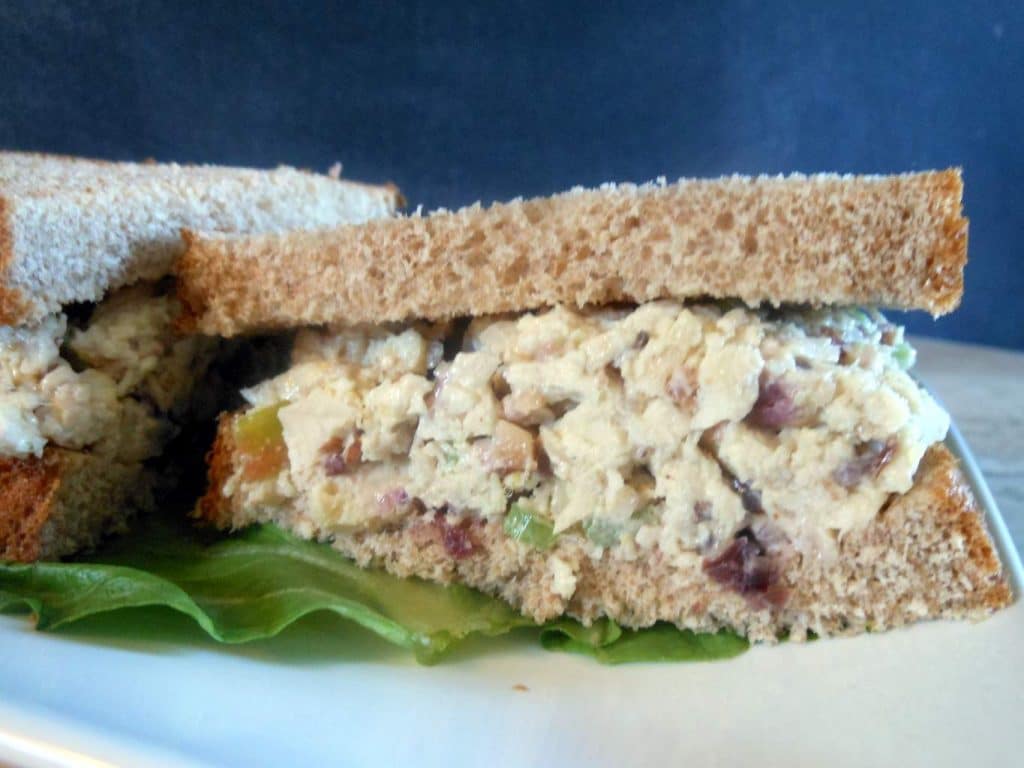 I offered to drive. To let them order ice cream and stay far away from them. And, in my opinion, it is much nicer to take a girl out somewhere than to just hang out at her house. I think if she lived next door it would be different (except if she lived next door I would not like her at all because those puppy-abandoners/snatchers have tied the baby puppy to the porch and left her unattended in the cold since they ran off with her the other day. They are on my list.). I don't know. Am I being crazy?
I need to know what you think.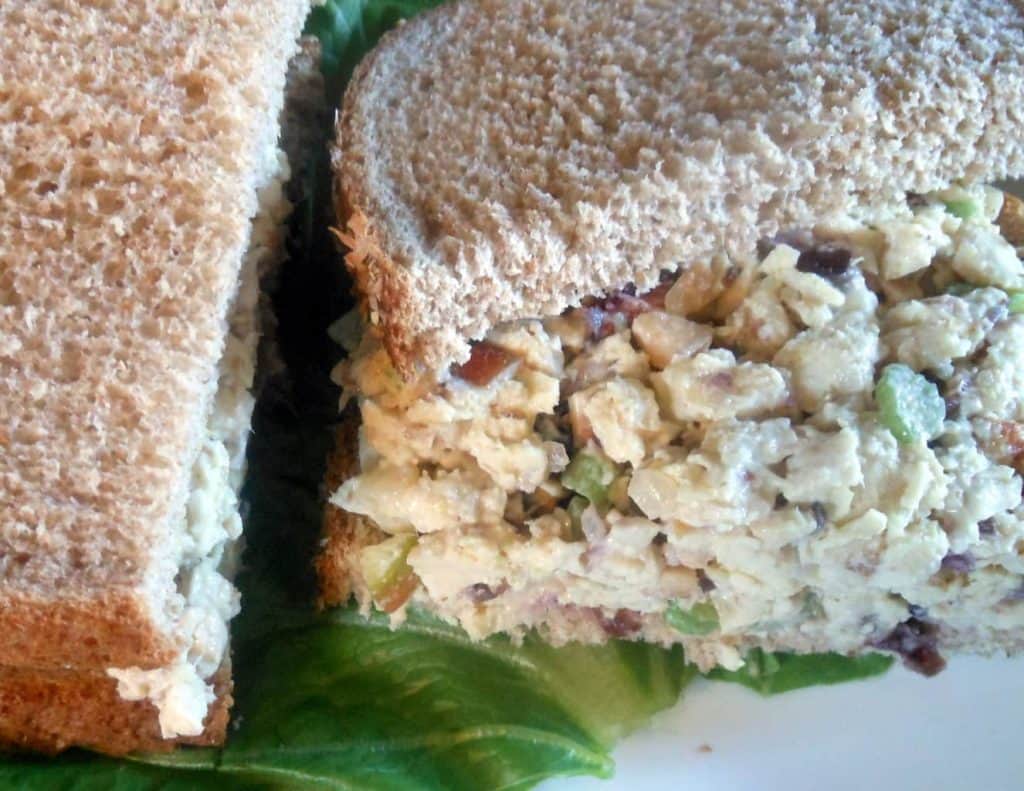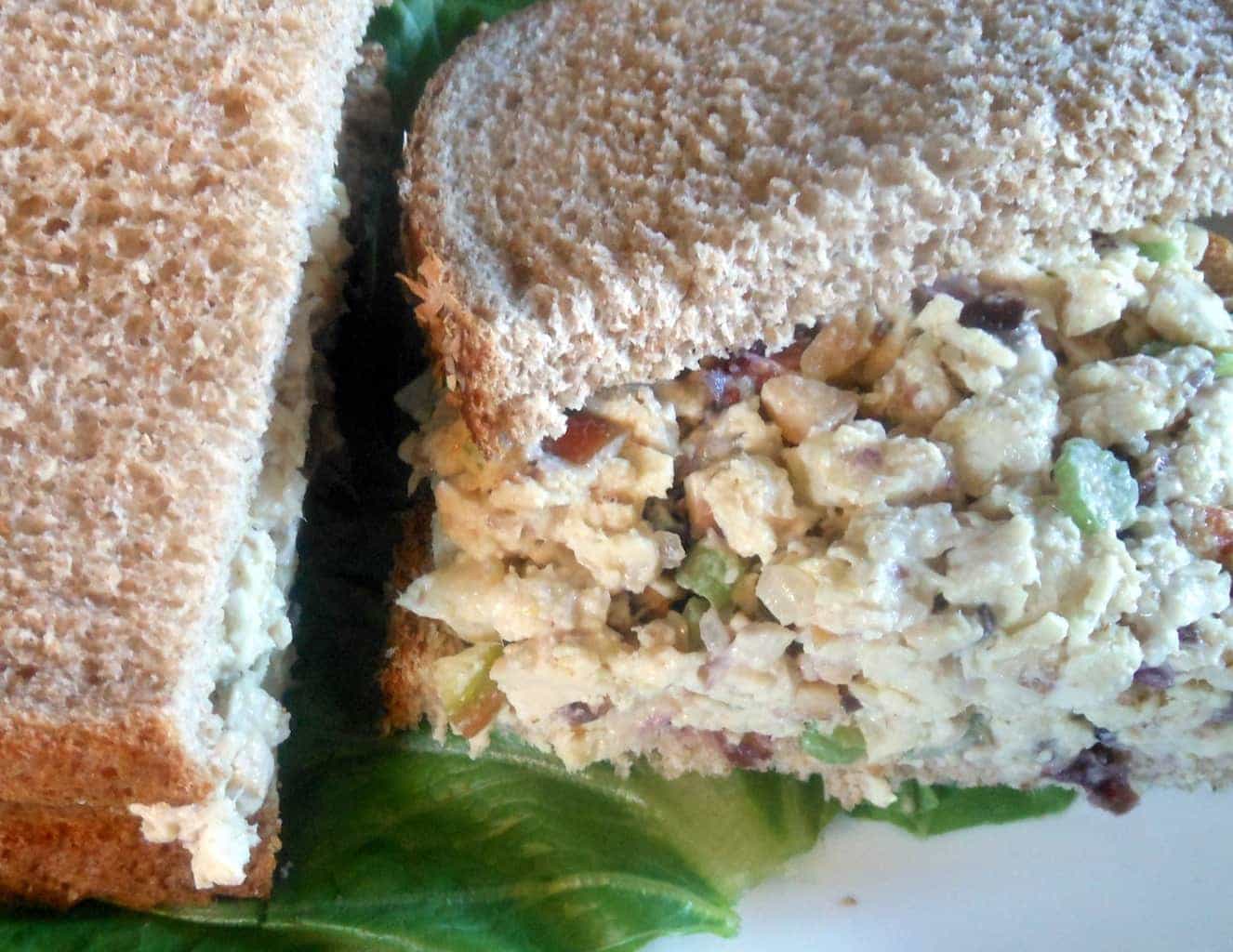 I haven't the slightest idea why it has taken me so long to share this recipe.
I've made it and photographed it so so so many times, but I guess I've been holding out on you. This is one of those things I could make blindfolded, though there's lots of chopping involved, so I'm not sure I'd recommend it.
Mamas weigh in! Ladies– I need your two cents.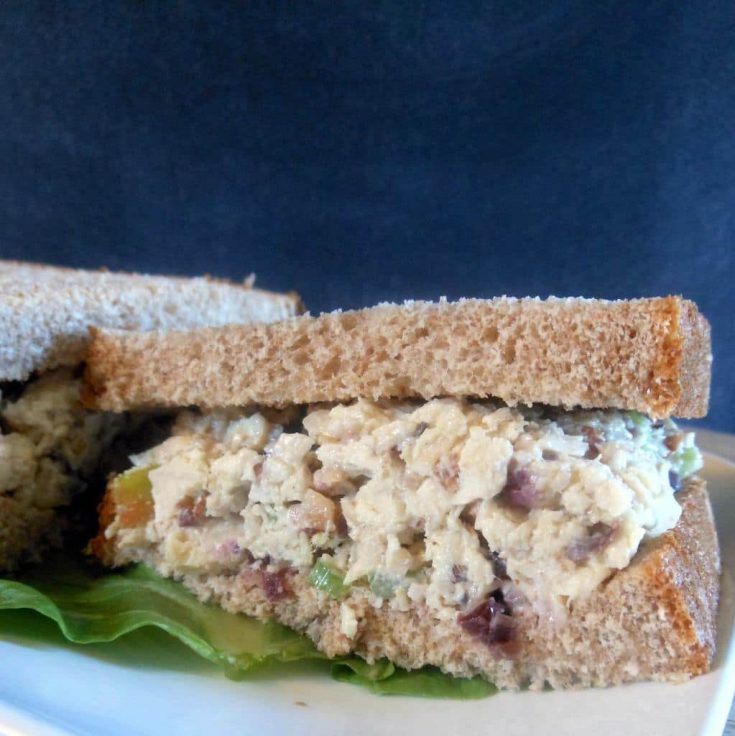 Yield:

8
Cranberry Apple Almond Chicken Salad
Cranberry Apple Almond Chicken Salad is a little bit sweet with apples and dried cranberries. It's perfect for piling high on soft bread for sandwiches, and is also great added to a bed of greens!
Ingredients
4 cups cooked chicken, very finely chopped
1 1/2 cups crisp tart apples (such as Gala, Pink Ladies, or Granny Smith), cut into small cubes
1 cup celery, very finely chopped
1/2 cup red onion, very finely chopped
1/2 cup dried cranberries, coarsely chopped
2 teaspoons lemon juice
1/2 cup whole natural almonds
1/2 cup light mayonnaise
1/2 teaspoon salt
pepper to taste
Instructions
Pre-heat the oven to 350.
Place the chicken in a large bowl.
In a medium bowl toss the apples, celery, onions, and cranberries with the lemon juice. Set aside.
Scatter the almonds across an ungreased baking pan in a single layer. Place them in the pre-heated oven to toast for 5-7 minutes. Watch them closely! **See note**
Take the almonds from the oven and coarsely chop them. Add them to the chicken.
Add the apple blend to the chicken and almonds. Stir in the mayonnaise and/or the Greek yogurt a little at a time (until you are satisfied with the consistency) to coat.
Toss in the salt and stir.
Keep refrigerated until you're ready to serve.
Notes
Use a light colored pan when toasting any kind of nuts. They burn quickly on a dark pan. I learned that the hard way!!
In place of all mayo, you can use half mayo / half Greek yogurt
Recommended Products
As an Amazon Associate and member of other affiliate programs, I earn from qualifying purchases.
Nutrition Information:
Yield:
8
Serving Size:
1
Amount Per Serving:
Calories:

341
Total Fat:

20g
Saturated Fat:

4g
Trans Fat:

0g
Unsaturated Fat:

15g
Cholesterol:

66mg
Sodium:

421mg
Carbohydrates:

21g
Fiber:

3g
Sugar:

11g
Protein:

19g