So I decided to try something different. Maybe just for this week. Maybe for awhile? Because Mondays are not really that great. And on Mondays we need extra reasons to smile. Also, my brothers and sisters are forever sharing links that make me laugh until I cry and my cheeks hurt and I can't think of a better way to pass those along. Plus, I like The Bangles, so there's that.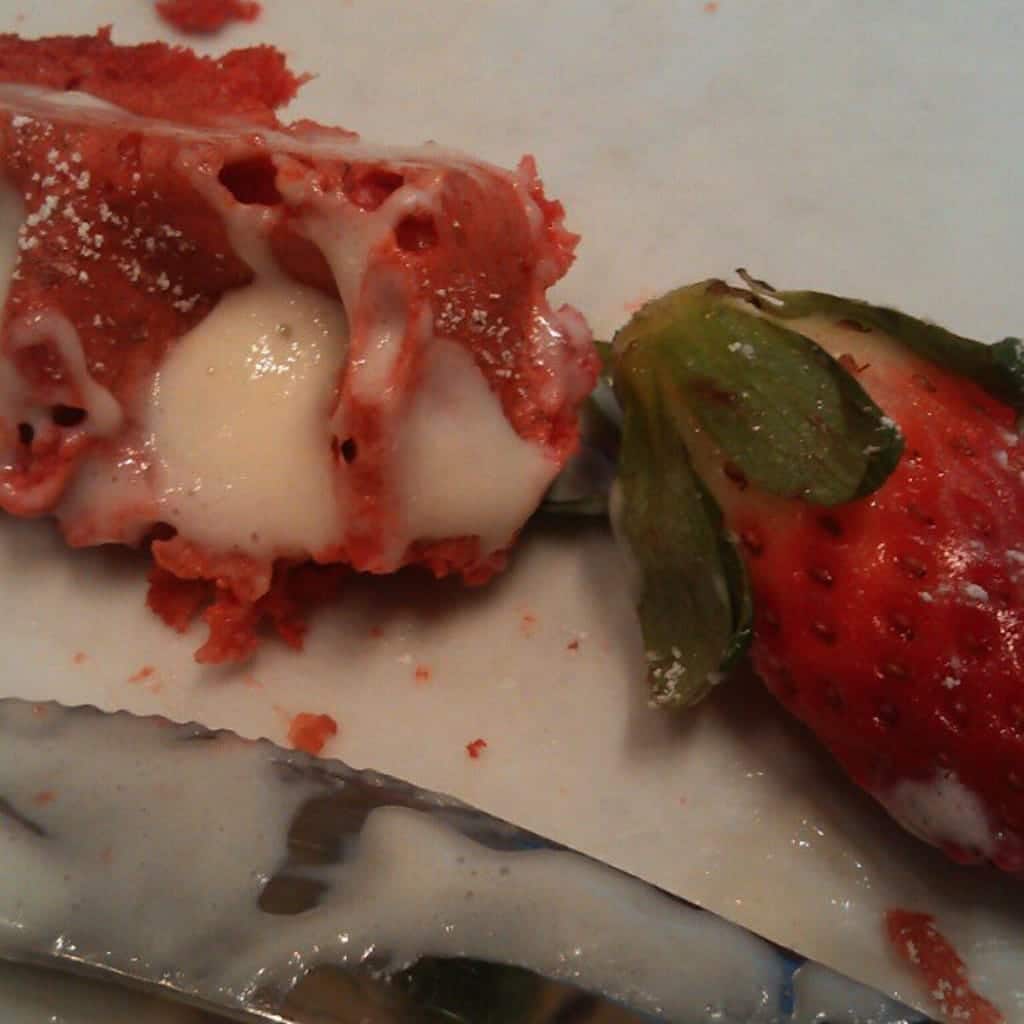 1. Let's start with this Red Velvet Waffle. It was so freaking good that Chad and I had basically annihilated the whole entire thing before I remembered I should take a picture (sorry). I mentioned before that my brother works for Terrace Cafe, an awesome restaurant that boasts a soul foodie organic menu and the best cup of coffee I've had in… ummm ever. If you ever find yourself in the Charlotte area GO THERE. Not even kidding. Just look at this salad with Honey Sherry Vinaigrette. Looook at it: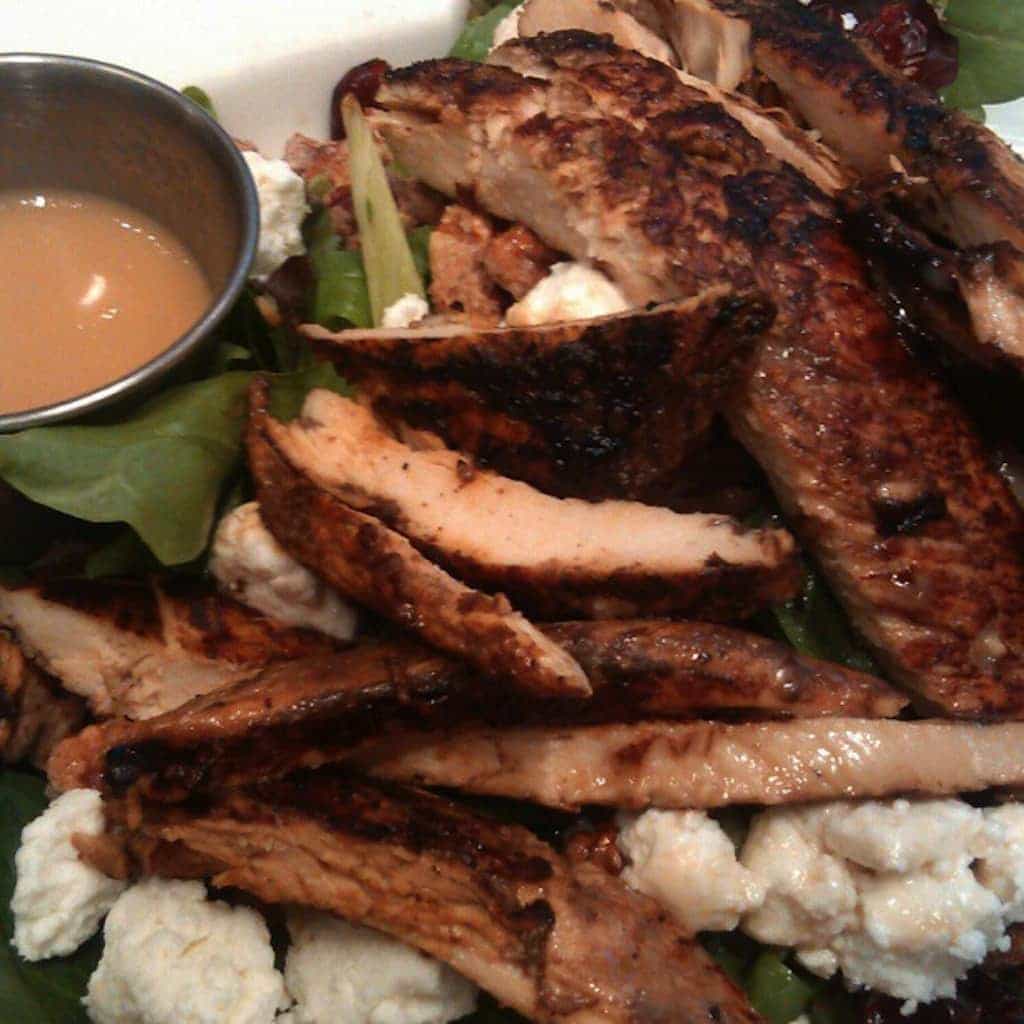 2. My brother shared this with me, I shared it with my friend Deanna @ Sole Food Kitchen, and now I'm sharing it with you. This guy is so serious about his Five Guys Burgers and Fries that it's like oh my dayum. WATCH IT.
3. I sent THIS CLIP to my sister because we love Cinderella and Kristen Wiig and my sister loves the Housewives of everything. This has alla that. Nuff said.
4. I read THIS ARTICLE written for BlogHer by Mouth From the South. It is spot-on hilarious. #1, #4, #8, #11, and #12.
5. We had a tea party for my friend Pat over the weekend. I made another attempt at decorating cookies.
Not quite as good as my first attempt? But that first go I didn't try to draw tea cups either. Just sayin. I'd also like to add that I sincerely hope I am as adorable as Pat when I reach her age (which I will keep to myself, Miss Pat). Her humor is dry, her jewelry is so cute and funky, and she still renounces all mom jeans.
6. I'd like to introduce this portion of Manic Monday called what in the h*ll is Norma Jean thinking?
Feel free to offer explanations. I am looking forward to them.
7. I'm so excited to tell you guys that I've added 3 new sponsors to Sugar Dish Me…

Abe's Market offering green products of every variety, including some lunch boxes that I reeeeeally want, and I eat my lunch at home every day. Yes. They are that cool.

Mod Cloth offers AFFORDABLE vintage style. Plus stuff for your house. I would like allllll the dresses, please.

BoldLoft I applied for with Valentine's Day in mind (all the candy is already set up in the stores you guys) but I really think this stuff is cute with any gift for your other half in mind. The juice glasses and pillow cases are my favorites.
8. Send me funny stuff! My email is heather[at]sugardishme[dot]com … I'll post your stuff and mine starting next week. It's Monday. We all need to laugh. Really.