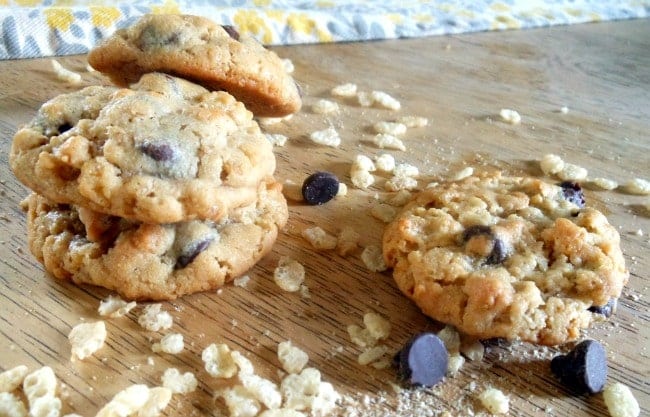 I have spent my evening doing 4 things.
That sounds like I was really busy but actually I feel like I've been pretty unproductive.
What's kept me occupied:
surfing the internet for affordable housing because with every day that passes I despise this one more and more (is it the "house" or the scuzzy neighbors? I can't decide…)
monitoring Andrew's endless interactions with the his little friend girl; there are too many forms of communication. It's making me crazy.
lecturing Evan on how to follow directions because I grilled the most perfect piece of chicken and I made this amazing balsamic reduction sauce, all to be photographed IN THE MORNING, but Evan took it upon himself to hack away at half of the chicken after dinner, after ice cream, and after I told him that he couldn't have the chicken. What the what.
eating these cookies.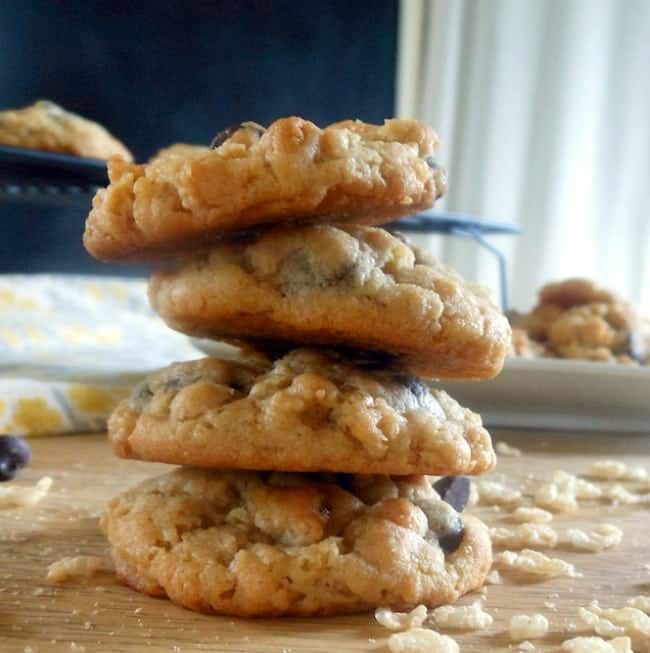 I wish I could say I'd spent more time eating cookies than lecturing Evan or making the shut-it-down face at Andrew, but that would not be true.
Also… the insides of people's houses are kind of crazy. That's what I've learned from my long long long bout of internet house shopping. I guess I thought everyone had these lovely, colorful, tasteful, well-organized houses that were much more cozy and inviting than my own… maybe Pinterest has skewed that idea in my brain? Because most of what I saw today included an awful lot of wood paneling, mauve carpet, mauled fireplaces, and very poorly executed faux-whatever paint treatments on bathroom walls.
Yikes.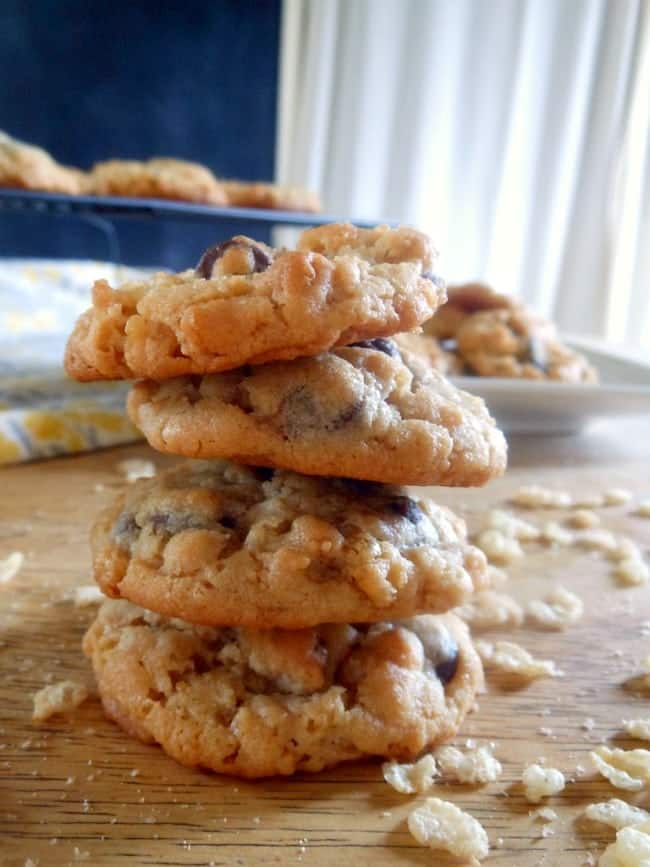 So probably this means that my activities from this evening will likely continue into tomorrow, minus the cookies because these babies are disappearing fast.
I put Rice Krispies in the cookies. With chocolate chips. AND peanut butter!!!!
One of these and a hot hot cup of coffee might be enough to encourage me to be more patient and keep shopping.
Cereal Crunch Chocolate Peanut Butter Cookies
Ingredients
1 cup all purpose flour
½ teaspoon baking soda
1 stick unsalted butter, softened to room temperature
⅔ cup granulated sugar
⅓ cup packed light brown sugar
⅓ cup creamy peanut butter
1 egg
½ teaspoon vanilla
1 cup semi-sweet chocolate chips
2 cups Rice Krispies or other crisped rice cereal
Instructions
Pre-heat the oven to 350. Butter a baking sheet.
In a small bowl whisk together the flour and baking soda. Set aside.
In a large bowl beat together the butter and sugars until fluffy, about 2 minutes.
Blend in the peanut butter.
Add the egg and vanilla. Blend until the egg is just combined.
Beat in the flour/baking soda.
Stir in the Rice Krispies and chocolate chips.
Roll the cookie dough into 1½ inch balls, and place them on the prepared cookie sheet spaced about 2 inches apart.
Bake for 8-10 minutes.
Cool the cookies for 2-3 minutes before removing them to a wire rack to cool completely.
Recipe only slightly adapted from the side of my generic crisped rice cereal box