It's official. I have too many Easter recipes. I have run out of time. If I posted one Easter recipe everyday from now until Sunday I miiight fit them all in. But I'd probably still have a few leftovers. I guess I'll have to un-Easter some of them and then we will just eat them because I said so. Not such a bad problem I guess.
I know what messed me up, too. It was BRUNCH. We are planning a brunch menu over here for the second year in a row and you can have soooooo many things for brunch! Meyer Lemon Bundt Cake and Lightened Up Broccoli Rice Casserole and Prosciutto and Provolone Baked Egg Breakfast and BLT Sliders with Cucumber Dill Sandwich Spread can all fit on the same table. Also lots of fruit. And my mom's de-freaking-licious breakfast casserole which actually IS posted on this site but the photos are majorly embarrassing so if you go looking for it consider yourself warned. But it's awesome. Just saying.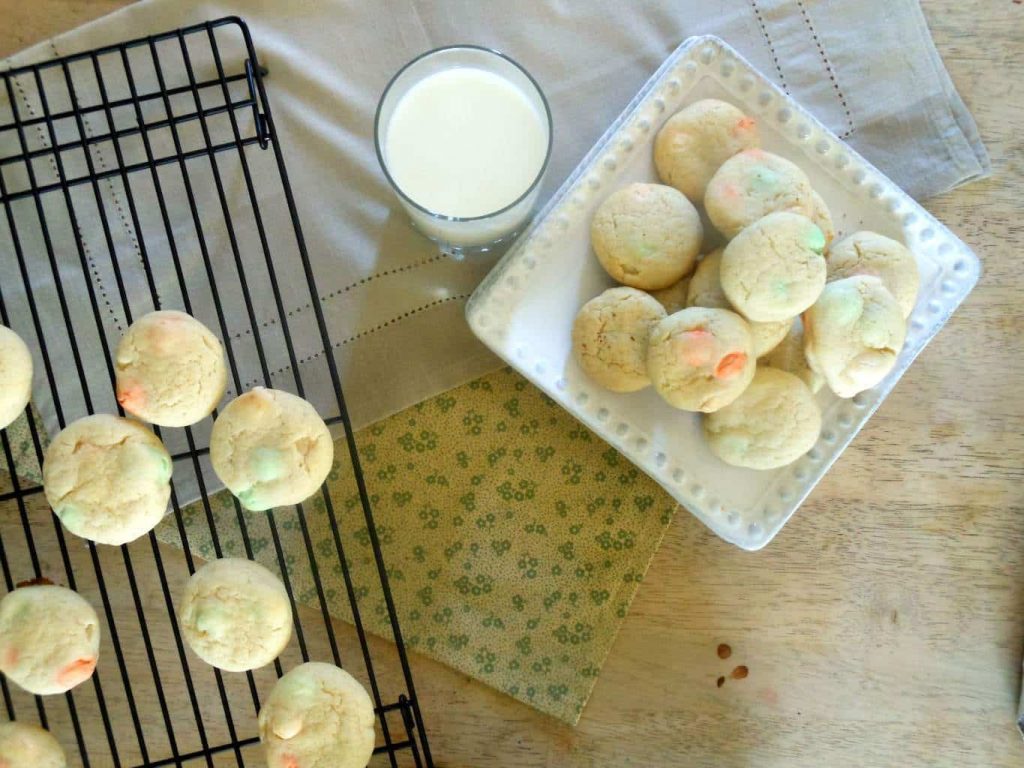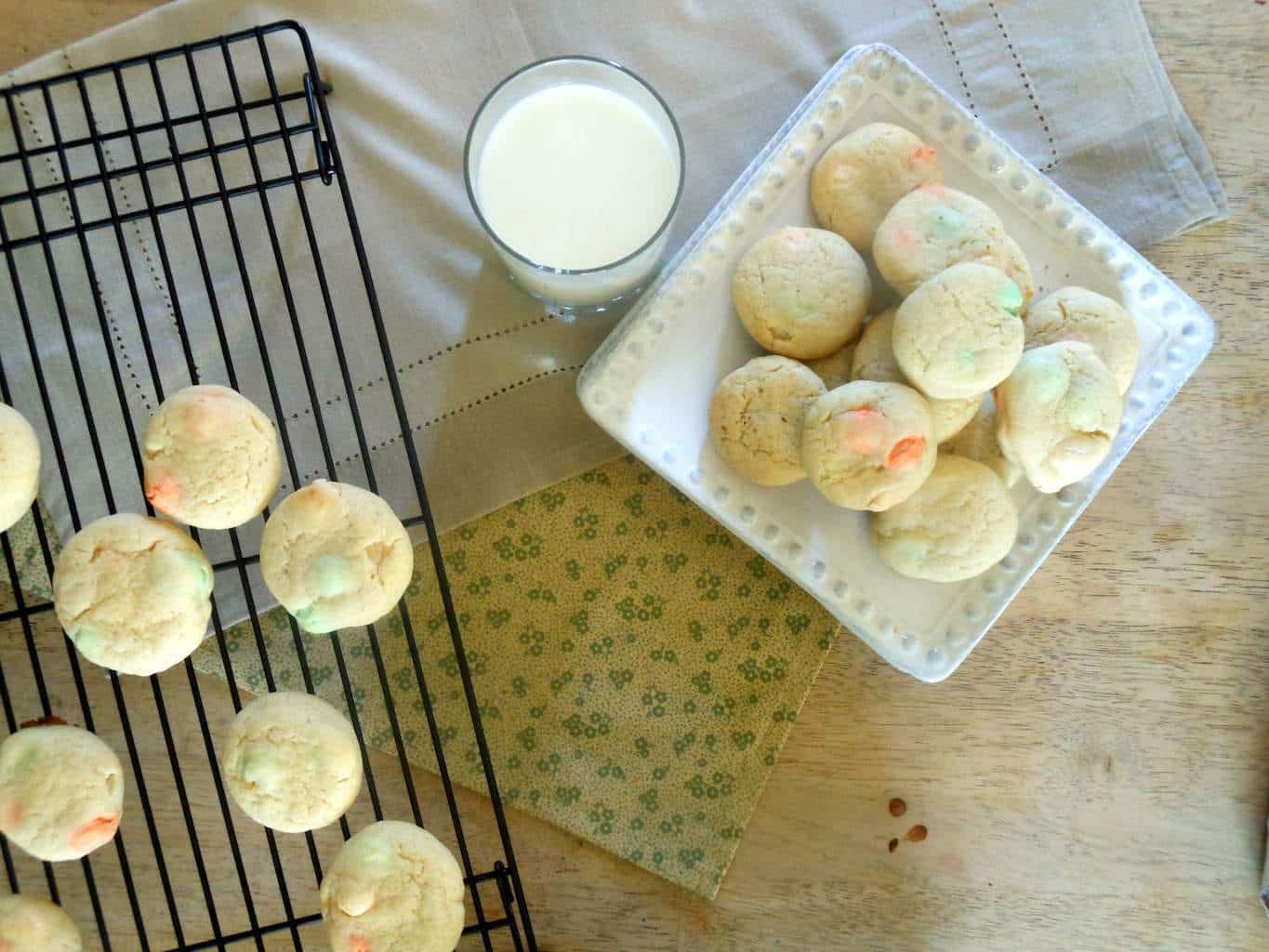 Other awesome things include Cadbury CHOCOLATE Creme Eggs. Not the regular ones. Because I don't like those (don't hate on me for that, k?). I had one of the Chocolate Eggs earlier and it was like the greatest pieces of candy I've had since… yesterday. Oh! Also– can someone tell my mom that I really want some of the candy-coated Cadbury Mini Eggs in my Easter basket please? I searched the grocery store high and low earlier and they are all GONE. And I haven't had a single one. And yes, my mom still makes all of us Easter baskets. And yes, I did buy all of the Starburst Jellybeans while shopping as payback for the mini eggs.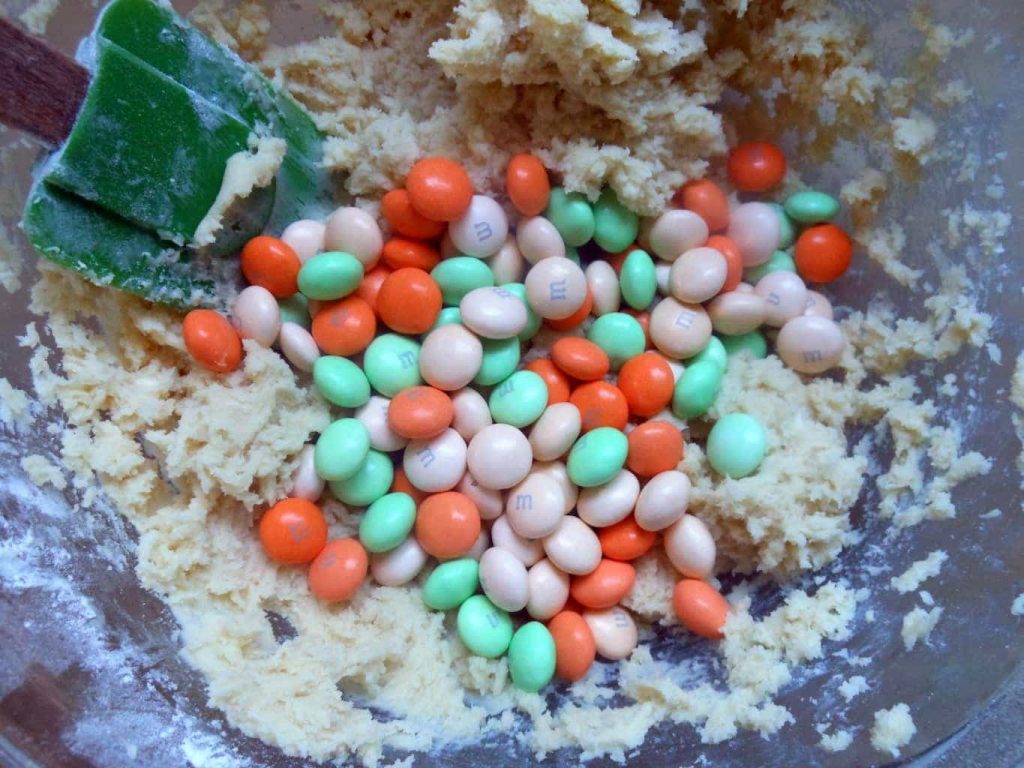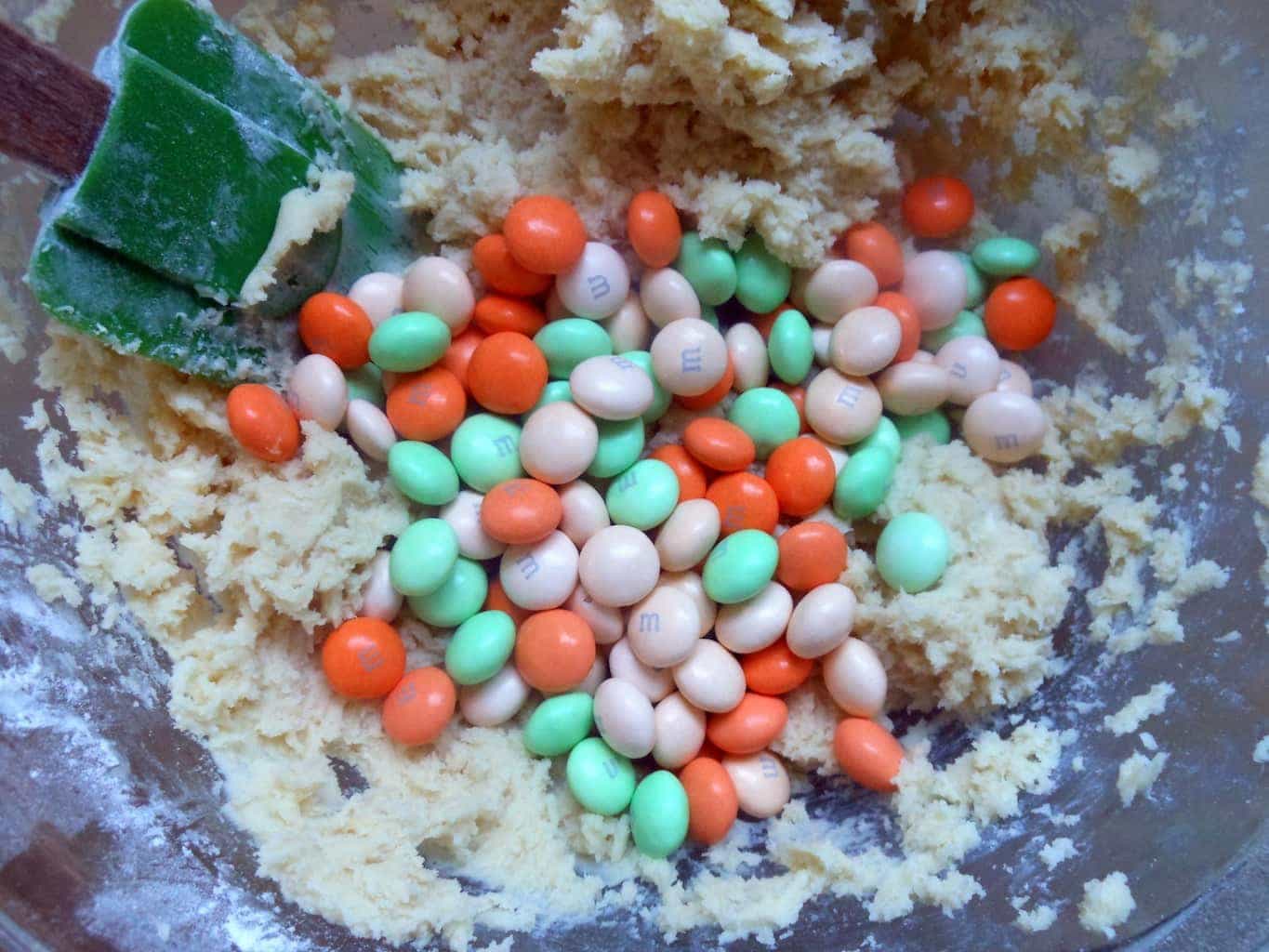 These are Carrot Cake M & M's. I think they are new this year. I bought them like right after Valentine's Day because I was afraid I'd never find them again (reference Cadbury Mini Eggs above) and knew immediately that they would find their way into some cookies ( I actually did find them again just today so there IS hope! You can bake these cookies!). Nothing complements Carrot Cake (you like how my desserts all get capitalized like proper nouns? #grammarnerdalert) more than cream cheese so I tweaked my Frosted Funfetti Cookie Bars into some soft cream cheese cookies.
To give you an idea about just how super these cookies are, you should know that I had a plate of frosted chocolate cookies right next to these and the cream cheese cookie pile was depleted first.

Cream Cheese Cookies with Carrot Cake M&M's
Ingredients
½ cup unsalted butter, softened
4 ounces cream cheese, softened
1 cup + 2 tablespoons granulated sugar
1 egg
2 teaspoons vanilla
2 cups all purpose flour
½ teaspoon baking powder
½ teaspoon salt
1 bag Carrot Cake M & M's
Instructions
In a large bowl beat together the butter and cream cheese. Add the sugar and beat until fluffy.
Beat in the egg and vanilla.
Dump in the flour, baking powder, and salt. Beat until just combined.
Stir in the Carrot Cake M & M's.
Wrap the cookie dough tightly in plastic wrap and refrigerate for 2 hours (sorry.)
Pre-heat the oven to 350. Line a baking sheet with parchment paper (or grease the baking sheet, but the bottoms darken a little more on a greased baking sheet).
Roll the dough into 1½-inch balls and place them onto the prepared cookie sheet. I try to form the balls of dough so that the M & M's are not directly on the cookie sheet- the candy coating tends to stick when it melts.
Bake for 8-9 minutes. Let the cookies cool on the sheet for about 3 minutes before removing to a wire rack to cool completely.
My Frosted Funfetti Cookie Bars were based on some crazy delicious
Chewy Sugar Sprinkle Cookies
by Averie at
Averie Cooks
. Still THE BEST sugar cookie recipe I've tried to date and these cream cheese cookies are derived from that.