So here's the deal: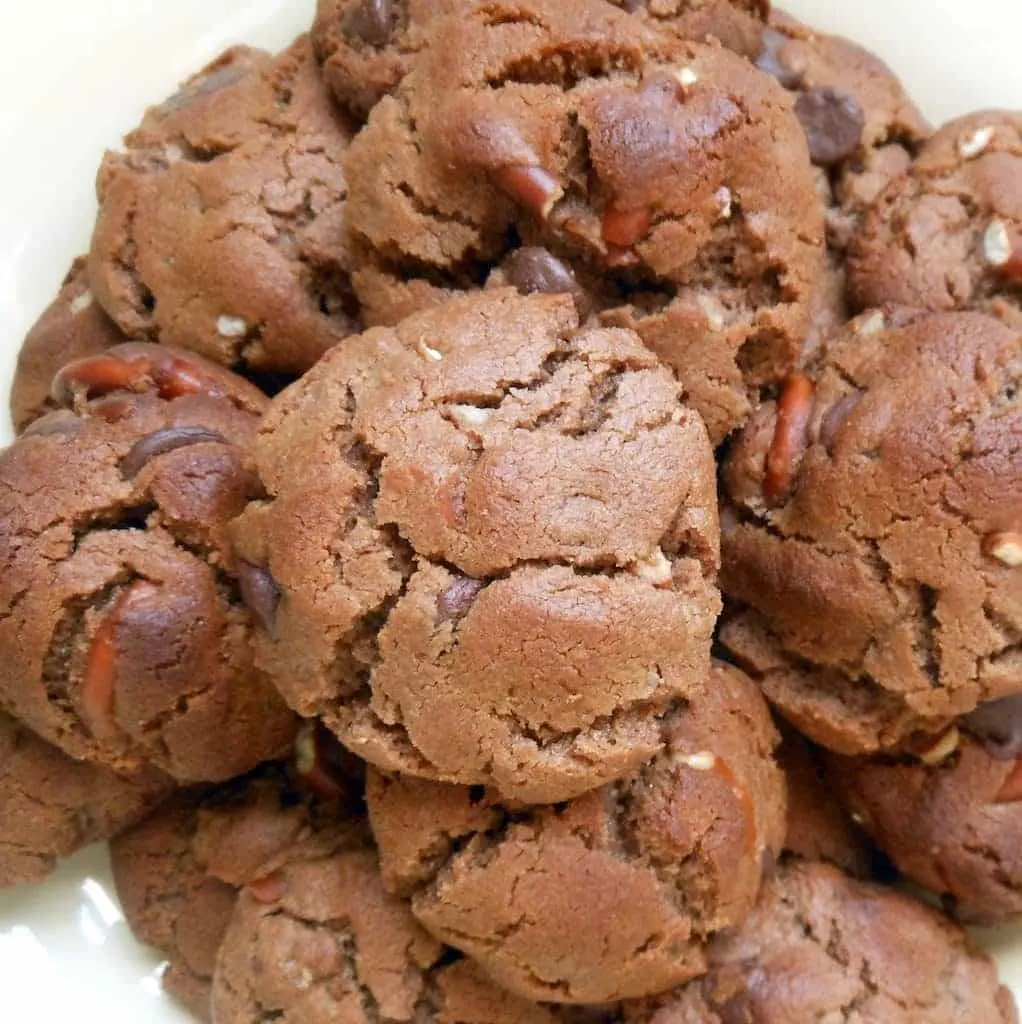 Usually I turn my nose up at any and all baked goods recipes that advertise things like "flourless" or "gluten-free". Or heaven forbid we make cookies sans the butter. There's a time and place for healthy foods and in my book, cookies are not it. I should go ahead and insert my disclaimer here and let you know that I am in no way, shape, or form advocating that these cookies are healthy. They are cookies. But they ARE without flour and butter, and they are still super amazing.
I also feel like maybe I should apologize a little bit because I think this is basically my 4th or 5th post in a row with cookies headlining. My theory is that if I hold out and post all the cookie recipes in two more weeks when the whole world is trying to be on a crash carb-free sugar-free cookie-free diet then everyone would probably be kind of mad at me. And since I'll likely be on that bandwagon I would probably be mad at myself. What I'm saying is, the week before Christmas seems to hold some golden cookie opportunities and I am taking full advantage.
My littlest guy has his Christmas party for school coming up this Wednesday. I was assigned to bring… yes. You guessed it. Cookies.
Last year I think he and I cranked out some pretty pepperminty North Pole Cupcakes that he shared with his class while they loafed around in their jammies watching The Polar Express and drinking hot cocoa. I'm pretty sure Evan is my biggest fan, as evidenced by this photo: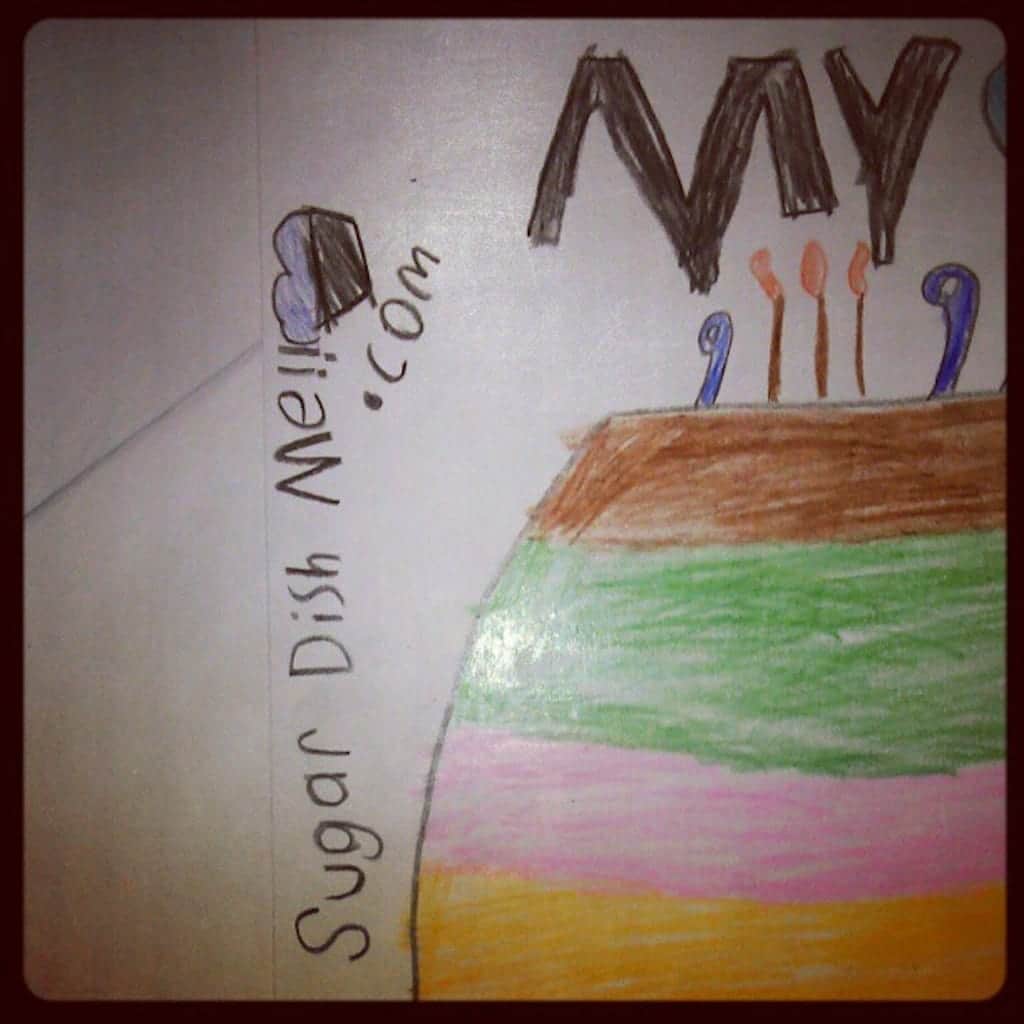 So when he came home today wielding a paper from his school and looking thoroughly disappointed I knew something was up. New policy: Only store-bought goodies allowed. Evan was pretty much pissed about it. He wrote NO COOKIES in big bold letters at the bottom of the paper followed by a great big 'ol frown.
I have to say that since I've donated baked goods to Every. Single. Class. Party. that my boys have ever had, been solicited to bake cupcakes to sell at school bake sales, and always bake something to be won for their Fall Festival Cake Walk, I think that this is kind of a silly rule. The ingredients listed on the cookie packages found in the grocery store bakery look like this: monosodiamadeupchemicalcrappiness. Ingredients in my [normal] cookie recipes look like this: butter, sugar, flour…
I can't really figure out how theirs could possibly be better for the kiddies, but whatever.
My kids know me, and they know me WELL because after reading the paper Evan promptly told his teacher that his mom would probably not be going to the store to buy cookies. Apparently she was pretty bummed out about the no-home-baked-goods rule as well (but don't worry Evan's teacher! I made you cookies!). So after school today Evan and I made cookies while Andrew straight up vegged out.
These flourless babies were a weekend experiment that stemmed from the want to bake and the desire to NOT go grocery shopping. Also awhile back I bought this JIF Mocha Hazelnut Cappuccino Spread and have been looking for ways to incorporate it into stuff without just straight up eating it off the back of a spoon. You might remember these Mini Mocha Cappuccino Cheesecakes from about a month ago? Anyway, these cookies were IT. No butter, no flour. Just hazelnut spread, peanut butter, and chocolate— and pretzel pieces for some salty crunch. You will not be disappointed.
And now I need to brainstorm about how NOT to disappoint a bunch of little kids. What's a Christmas party without cookies, am i right?
Flourless Mocha Hazelnut Crunch Cookies
Ingredients
½ cup Mocha Hazelnut Cappuccino Spread (or something similar like Nutella)
½ cup peanut butter
½ cup granulated sugar
½ cup packed light brown sugar
1 egg
1 teaspoon baking soda
¼ teaspoon salt
½ cup semi-sweet or bittersweet dark chocolate chips
½ cup broken salted pretzel pieces
Instructions
Pre-heat the oven to 350.
In a large bowl beat together the mocha spread, peanut butter, sugars, egg, and baking soda.
Stir in the chocolate chips and pretzel pieces.
Roll the dough into 1½-inch balls and space them about 2 inches apart on an ungreased baking sheet.
Bake the cookies for 10 minutes. Let them cool slightly before removing from the cookie sheet to cool completely.
slightly adapted from
THIS
recipe at Sweet Tooth Sweet Life

What are you baking for Christmas parties? Got any kiddie favorites? How about ideas for how to cleverly circumvent the rules?