Okay. Stop right there.
I need to tell you that I DO know you can't really lighten up loaded cheese fries. But I made a helluvan effort here and the results were FANTASTIC.
This plate of cheese and bacon covered goodness started out as roasted rosemary potatoes cut thick like steak fries.
But then I didn't feel like cooking dinner.
Cheese fries are maybe my favorite indulgent thing to order as an appetizer, especially if I'm starving, because they are usually at the table in 5 minutes or less.
But loaded cheese fries are a once-a-year kind of thing because they kind of leave me all riddled with guilt and hating myself and then I feel like I need to run 48 miles and go on a juice fast.
And who are we kidding here? I can't run 48 miles OR go on a juice fast. #nevergonnahappen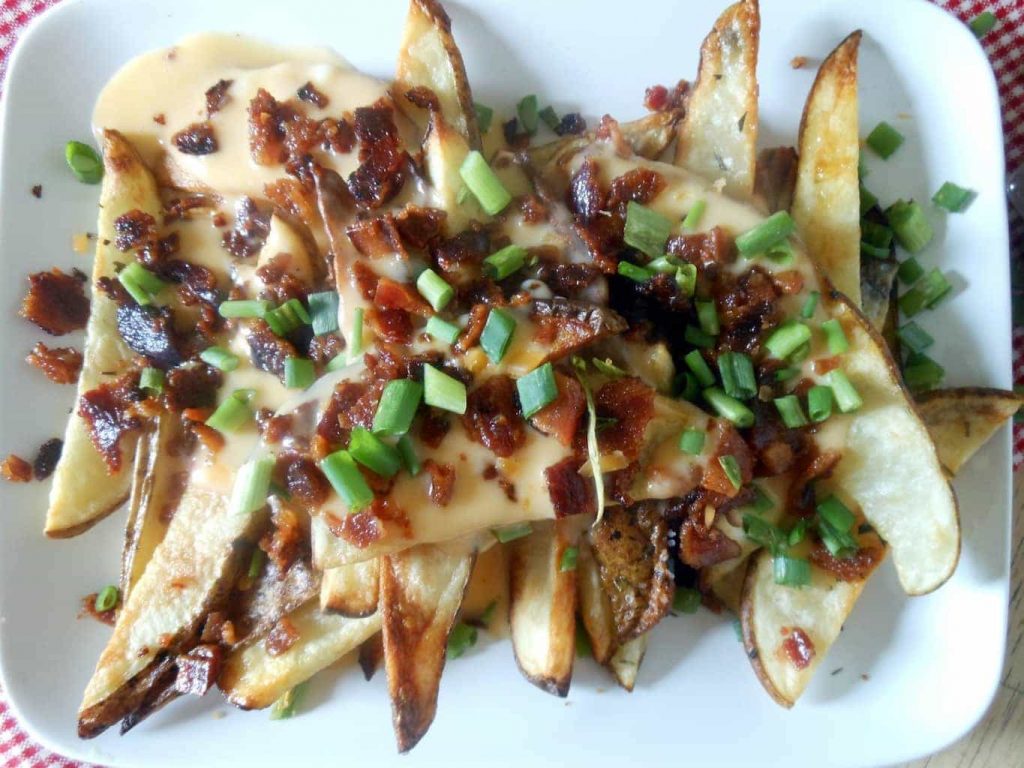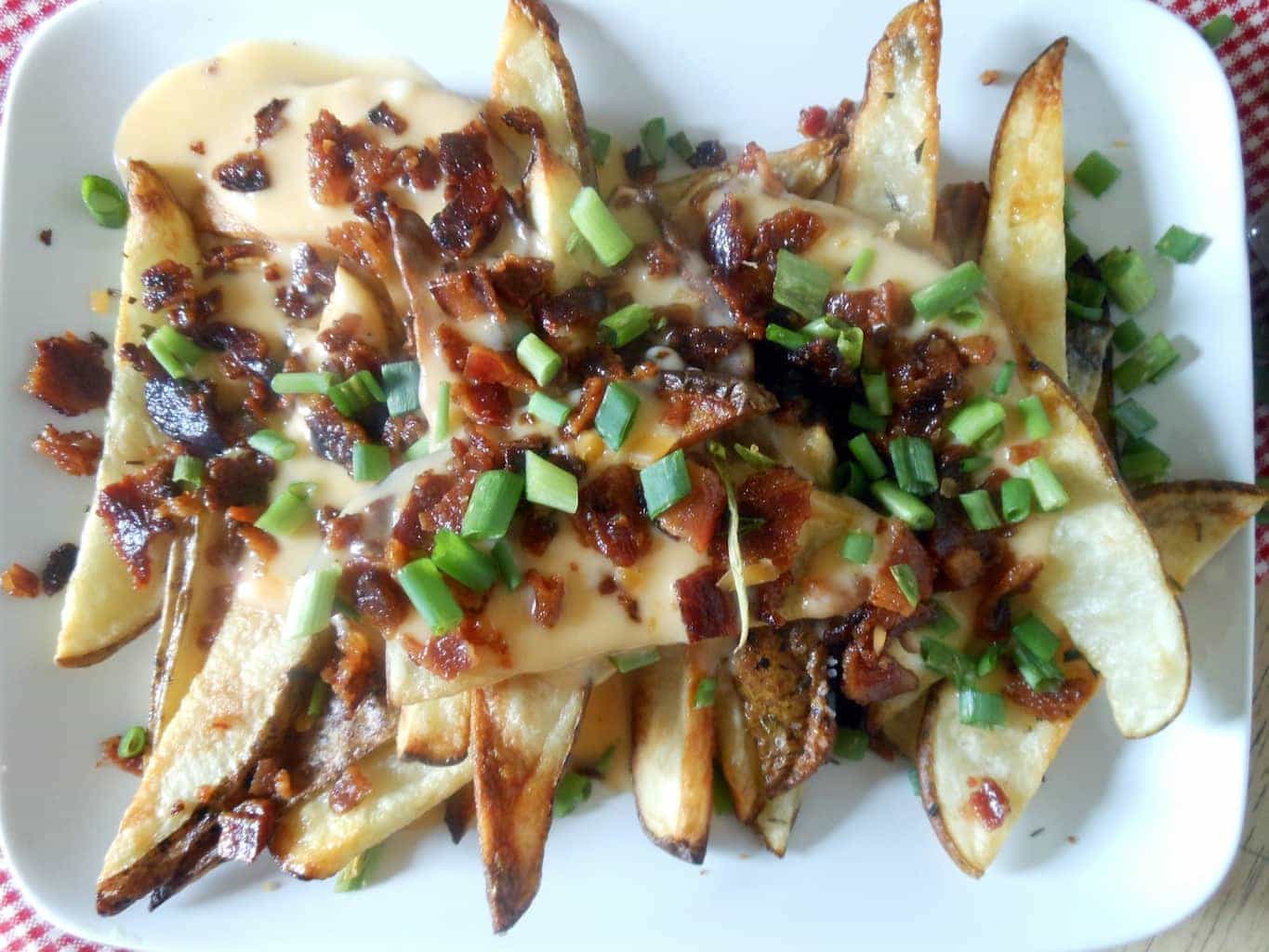 I did my best to take most of the guilt out of these "fries". I used roasted rosemary potatoes, a quick and easy reduced fat cheese sauce (which you need to file away for next time you make mac 'n cheese), and low sodium bacon. There is so much flavor but none of the grease and only as much guilt as reduced fat cheese can cause.
You're welcome.
I served this as a meal with a BIG green salad on the side. Mmmmmmmmm. I also used this Ranch Cream Cheese Spread recipe for a dipping sauce; I just substituted the cream cheese for sour cream (thanks for the suggestion, Rachael!!!).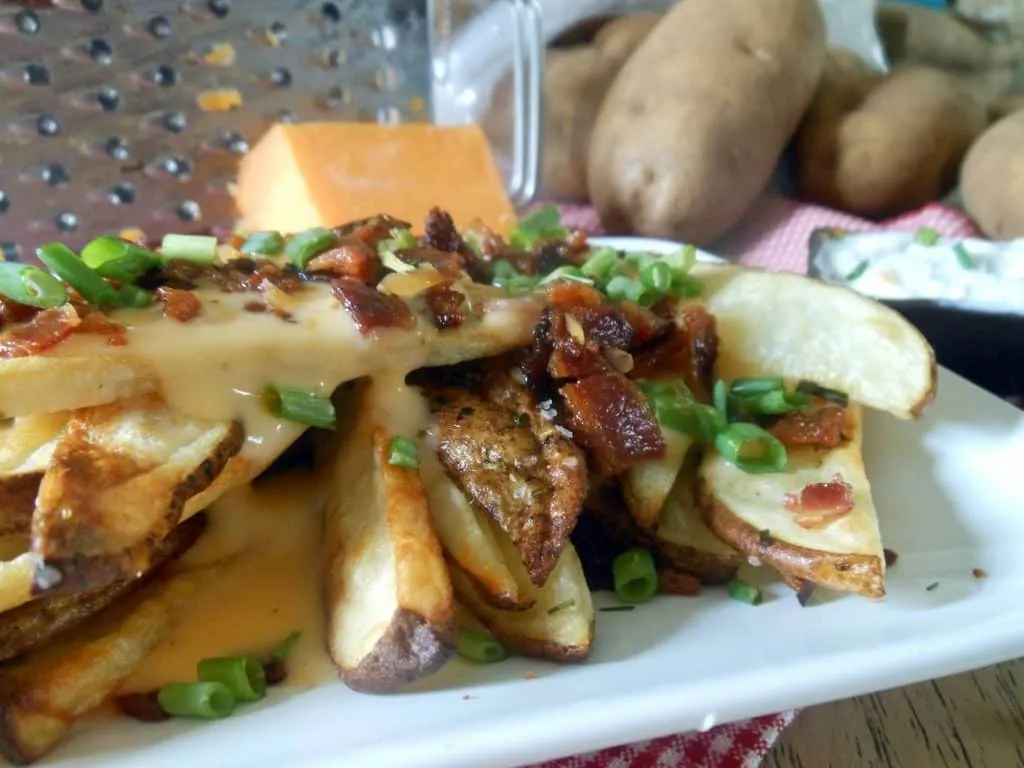 Lightened Up Loaded Bacon Cheese Fries
Ingredients
3 medium Russett potatoes, scrubbed
1½ tablespoons olive oil
½ teaspoon kosher salt
1 tablespoon fresh chopped rosemary (about 1 2" sprig)
½ cup COLD low-fat milk (plus a little more to thin the sauce if needed)
½ tablespoon cornstarch
½ tablespoon unsalted butter
¾ cup shredded reduced fat cheddar (I like Cabot 50% Sharp Light Cheddar)
4 slices low sodium bacon
½ cup green onions, chopped
Instructions
Pre-heat the oven to 375 and line a baking sheet with parchment paper.
Pat the potatoes dry and cut them in half lengthwise. Lay each half flat on the cutting board and cut lengthwise again into ⅛-1/4" thick strips. Toss the potatoes with the olive oil and lay flat on the prepared baking sheet. Sprinkle with the salt and rosemary.
Roast the potatoes for 20-30 minutes, flipping them over halfway through. The potatoes are done when they are golden and crisp on both sides.
While the potatoes roast cook the bacon. You can fry it and then place it on paper towels to drain the excess grease OR you can line a shallow baking dish with foil, lay out the bacon strips on the foil, and place it in the oven with the potatoes. It will cook in about 15 minutes but WATCH IT because one minute too long and your bacon will burn!!
Remove the bacon to paper towels to drain and then crumble it.
Whisk together the cold milk and cornstarch. Pour into a small saucepan and bring just to a boil. Remove from the heat and stir in the butter until melted. Add the cheese and keep stirring until it melts completely and you have a smooth cheese sauce (low-fat cheese takes a little longer to smooth out). Splash in milk a tablespoon at a time and stir to thin your sauce out (ONLY IF NEEDED!). You want the sauce to pour easily but you don't want it too thin or it will pool on the plate instead of sticking to the fries.
Plate the fries. Pour the cheese sauce over them. Top with crumbled bacon & green onions.
What's your favorite junky appetizer food?

You Might Also Like…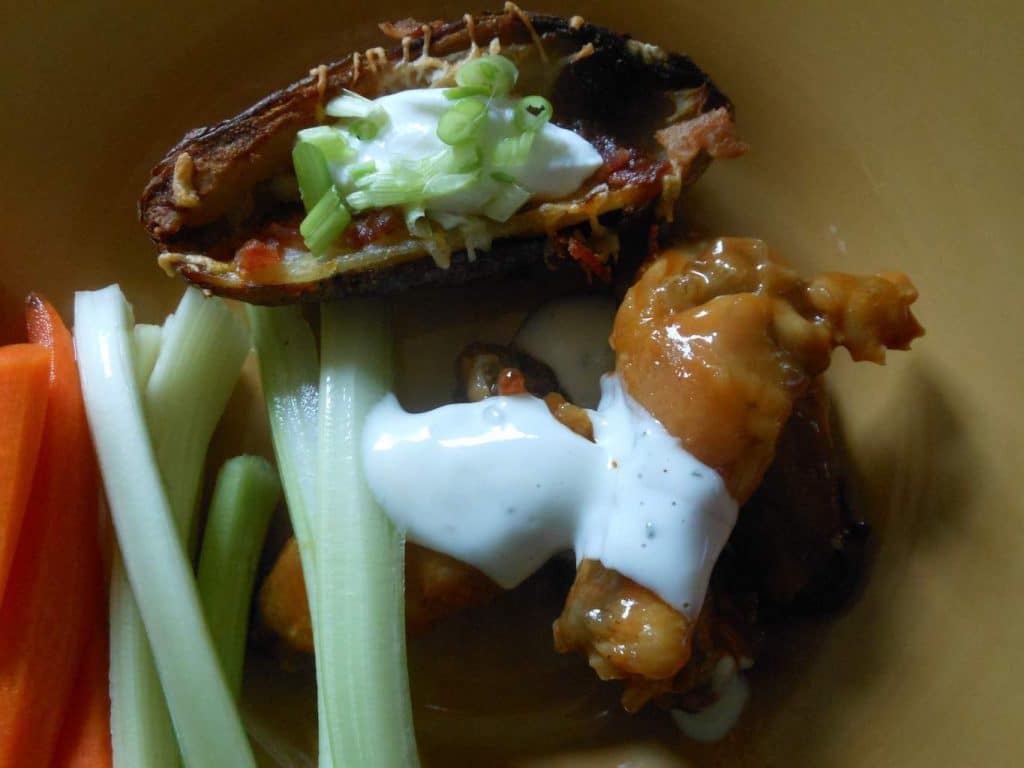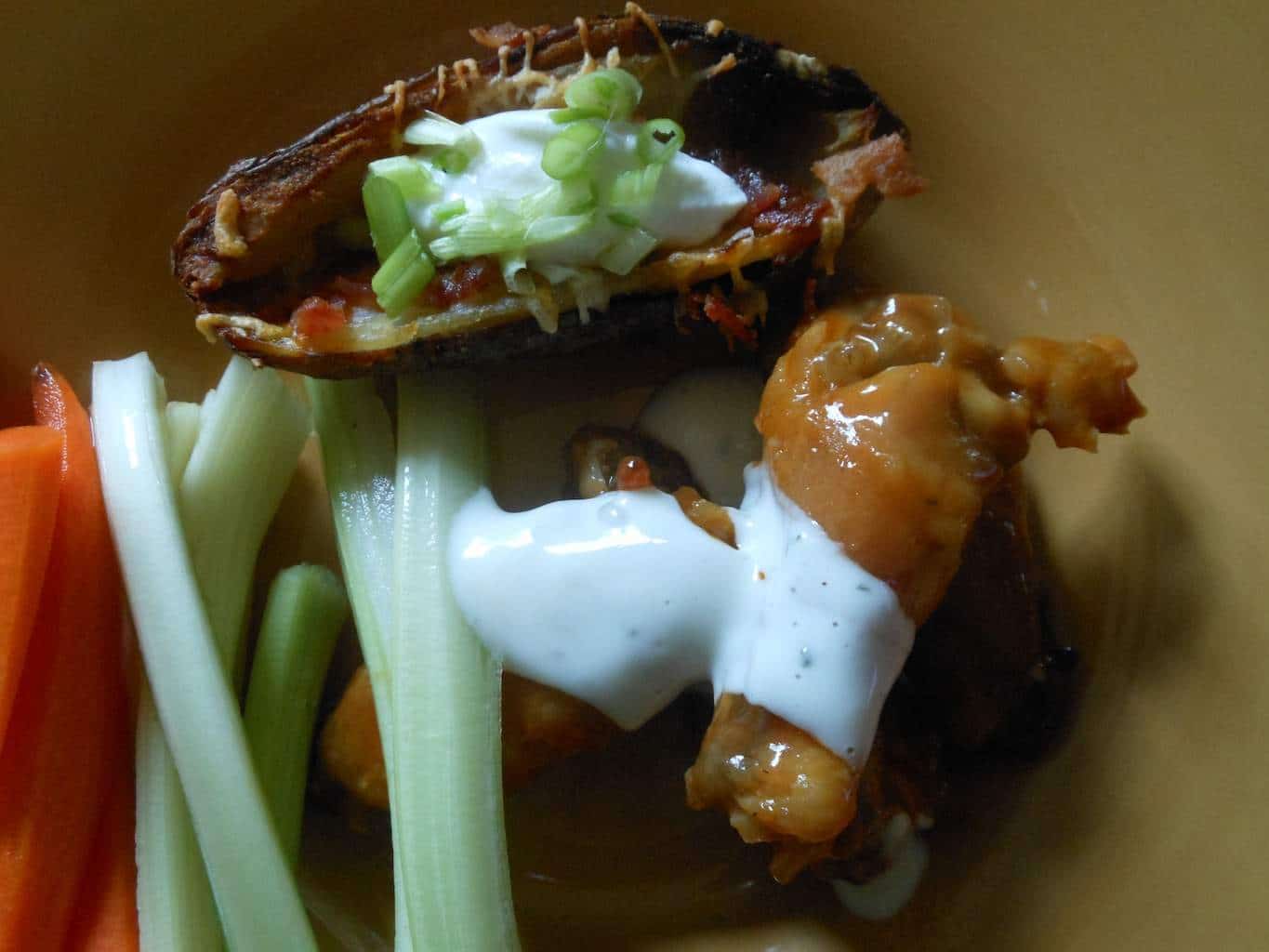 Honey Chipotle Lime Baked Wings