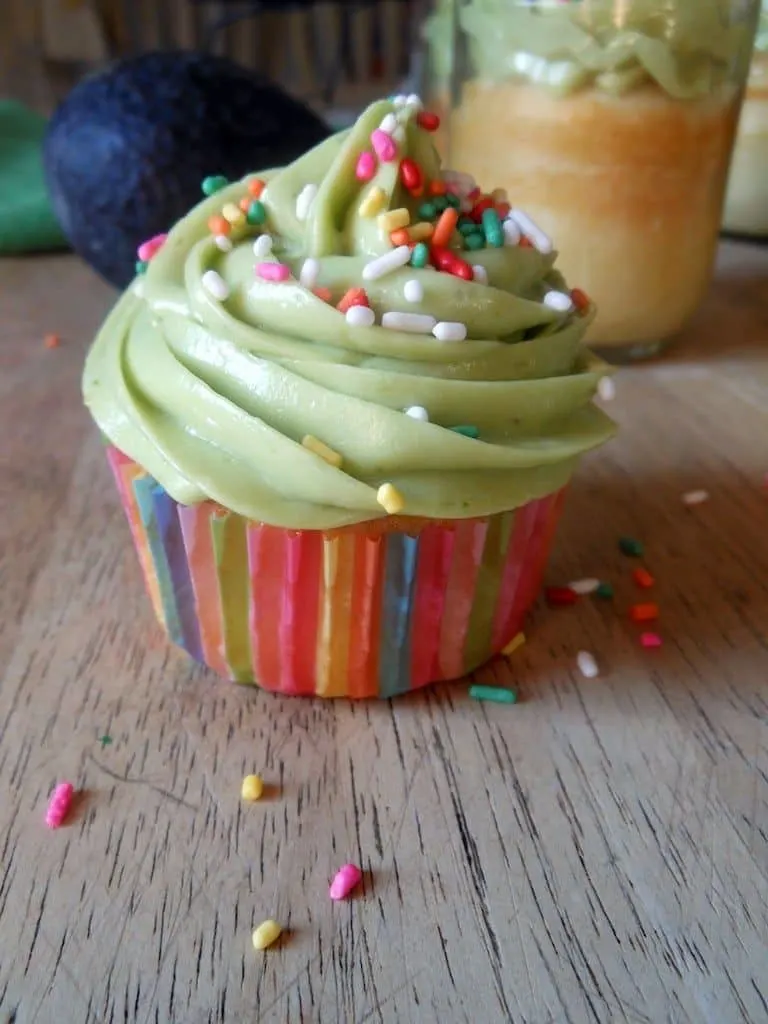 I am so very fortunate to have the most amazing readers and friends evuuurrr. Really.
Sometimes I am even so lucky that I get cool things in the mail. Do you even know how joyous it is to get something in the mail besides junk addressed to the person that lived here before we did 4 years ago?
I'm telling you it's EXTRA fun.
So last month, after I whined about not having any Girl Scout Cookies for at least 3 weeks, one of my super readers (and a very great friend!!) mailed me 4 boxes of cookies that her daughter was selling. If there is anyway to cement a friendship for life it's Samoas.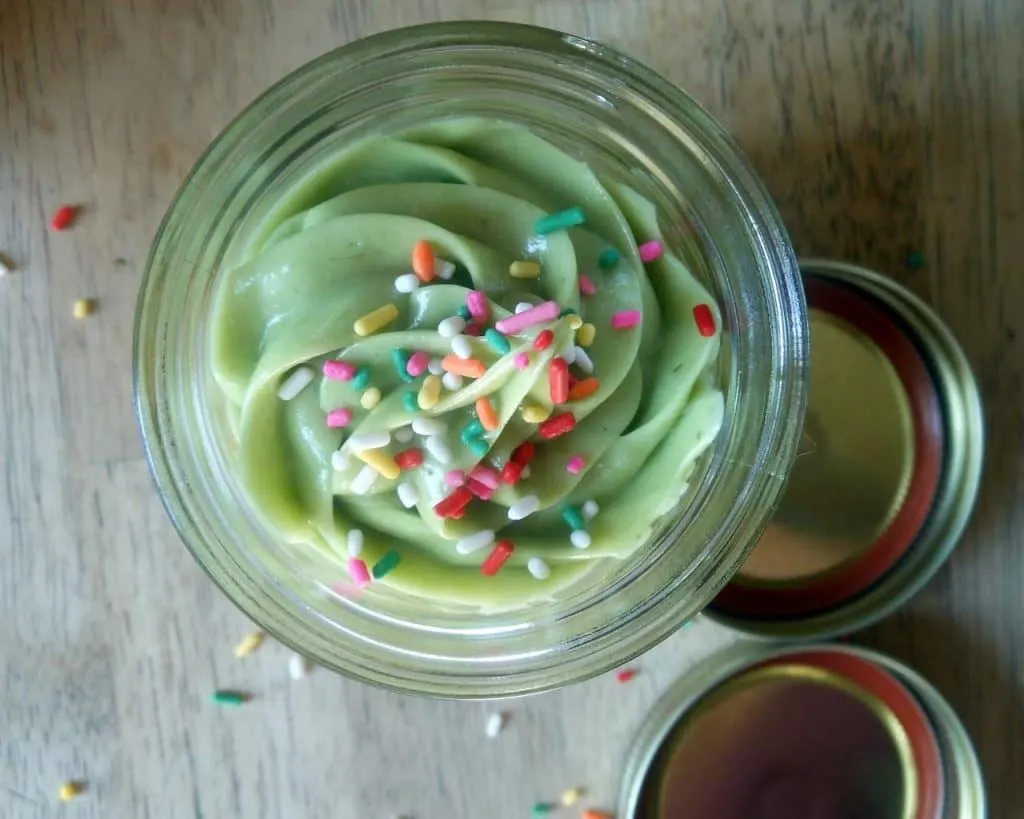 So I'm sloooooowly working on sending prizes back to all the wonderful readers that have never met me face to face and still think enough of me to mail me presents.
The world is full of really really REALLY great people.
So I mailed these cupcakes in jars to Deanna at SOLE Food Kitchen. They are the latest birthday gifts she will probably ever receive (I think her birthday was like March 10 or something… oops.), and gosh I hope they make it unscathed. Because Deanna is awesome!! She has been with me on this blog since the beginning and is a fellow North Carolinian who writes about local and sustainable food and plans menus based on her weekly farmer's market finds. She is also about to become a cookie butter convert.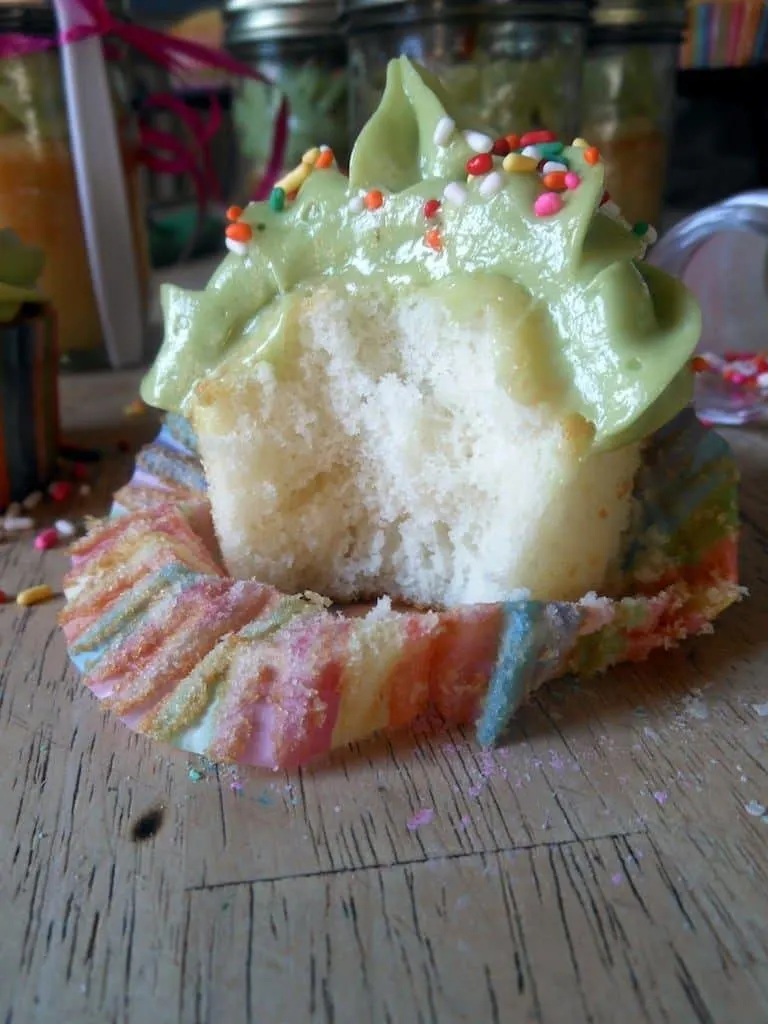 This post is a meeting of some very brilliant food blog minds– Amanda, Dorothy, and Stephani— I had cupcakes with avocado frosting for breakfast– Thank you!!!
You can find the recipe for this Perfect White Cake at i am baker. Also I expect you'll be lost there looking at all the amazingness for awhile so I suppose I'll catch you sometime next week. I adjusted the bake time to 12 minutes, and yes, I did butter the pint jars!!
The Avocado Frosting recipe came from Crazy for Crust; I followed it exactly and it was excellent. Dorothy is also responsible for Rocky Road Nutella Pudding Cookies. WHAT? I know.
How to Ship Cupcakes was posted by The Cupcake Project. There you will also find a tutorial for HOW TO MAKE PIXY STIX. And I wish we were friends in real life.
Mail a cupcake to a friend!
P.S. I hope that friend is me!!