Hey there! It's Monday! Are you excited?
Me neither.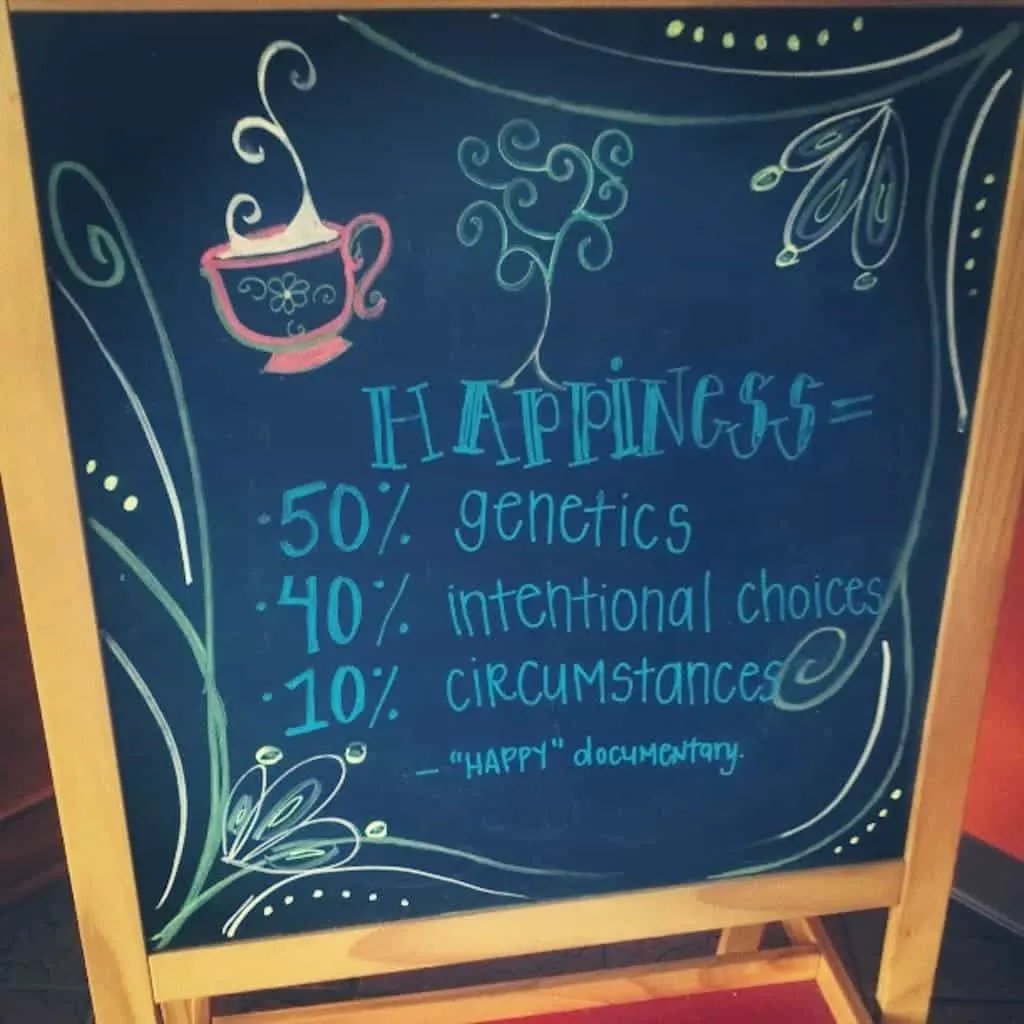 #1- I found this cute little factoid in my local coffee shop where I very HAPPILY ordered a non-fat caramel (oxymoron, I know) frappe with fresh espresso when it was every bit of 70 degrees on Saturday. Now I feel like I should watch this "Happy" documentary to see what it's all about. Also I should thank my mom for passing it on.
#2- I read this post about Spanx and seriously laughed so hard I cried. Preach, Lisa Newlin. Preach.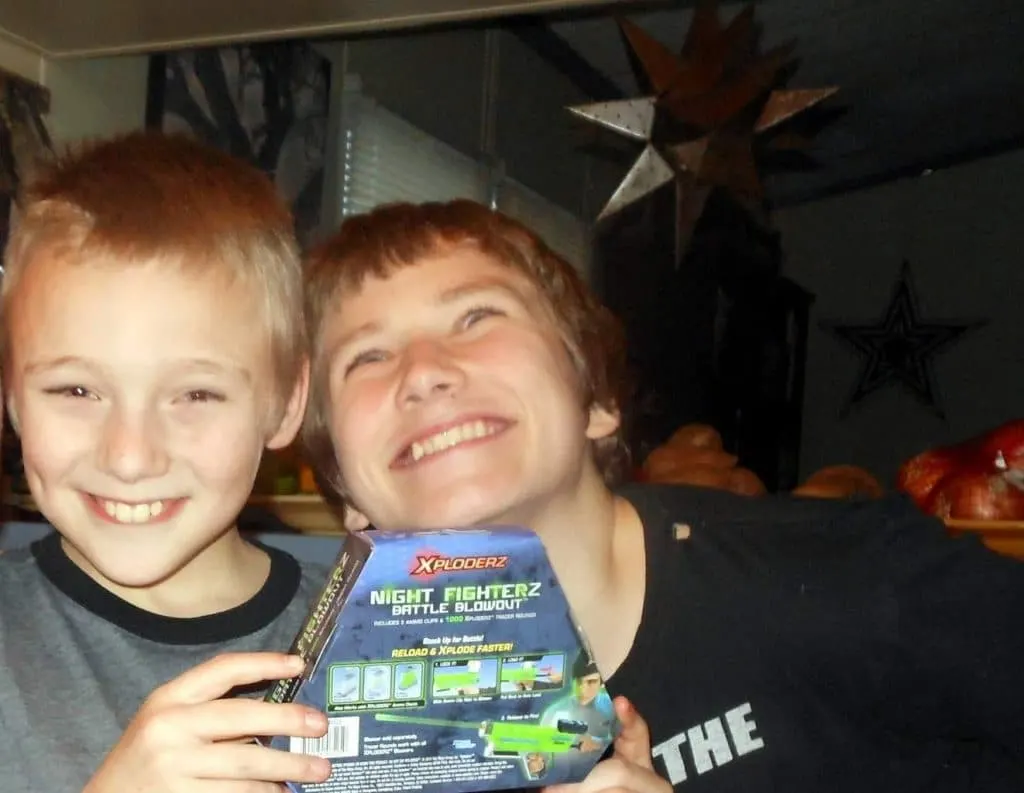 #3- These are my boys. Aren't they cute? It's their spring break this week. So far they have spent one night with my sister, and they'll spend 2 nights with my mom. But after that's all done I'm afraid that this week will consist of them trying to negotiate more Xbox time without doing the chores that Mean Mommy (that's me) requires. I'm gonna need a glass of wine.
#4- I'm going to take the plunge and get a new phone, I think. We live in a super weird radioactive force-field that blocks all cell phone services from working properly and we have seriously tried them all. We found one last year that was full of promises and as it turns out they are big fathead liars. Also my phone camera makes me mad with it's substandardness on the daily. SO. I want your phone recommendations! iPhone? Android? Pros? Cons? I'm currently using the Android operating system on my not-so-smart smart phone, so that's what's familiar for me, I guess. Also I think they have more free apps. I like free stuff. But I played with the iPhone camera a little in the store the other day and it was amazing. Not as amazing as this camera though, but I would feel like the dumbest person ever with a phone that size held to my head. Also I would probably smear brownie batter on it and then drop it inside of a week so… yeah.
#5- There is an awesome new Facebook page that is sharing recipes from so many of my favorite blogs all in one place! I'm also sharing some of my favorites from Sugar Dish Me there, but really I have been super inspired by all the creativity and talent that the food blogging community has to offer. What a freaking fantastic bunch of people. Anyway, it's called Fabulous Food Blog Recipes, yes that is the link, and yes you should "Like" the page and share things!
P.S. On a weird note, there has been a pretty crummy trend on Facebook lately where pages with like a zillion more followers than I (or most food bloggers) have, blatantly copy and paste photos and whole entire recipes and then don't give credit for them. In fact they claim they are responsible for the content, photography, etc. Some of these people are even selling eBooks full of stolen content. It's basically like slaving away at your job and then having your boss giving your co-worker the credit AND a raise for all your hard work. It is the opposite of cool. If you are a "fan" of pages that type out full recipes with photos instead of providing a link to the source I strongly urge you to do the right thing and unlike them with a quickness. Plagiarism sucks.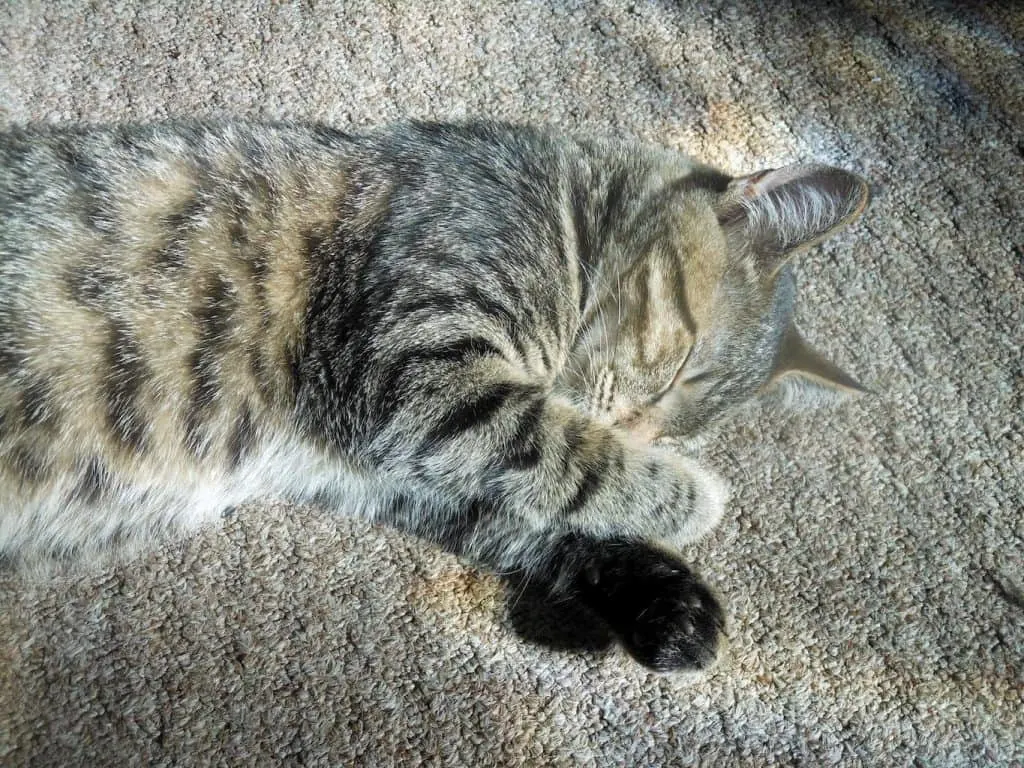 #6- Norma Jean. Sometimes she's as cute as she is crazy.
#7- I think I might have overdosed on Easter candy. I need go on a clean eating binge and do 42,985 jumping jacks to rectify the situation.