As soon as I started sifting through these photos for editing my mind went straight to one place:
High school.
So I guess I probably never shared this… I'm not actually sure it's relevant, but I went to a visual and performing arts high school.
I think there were like 48 people in my graduating class (sizable city, small school) and I was surrounded by some real talent. I mean REAL. And I think I went to school with people that went on to do some pretty cool stuff with their really amazing selves, but… those people are all too cool to keep up with me.
For that I have decided that with them I will never ever share brownies. So there.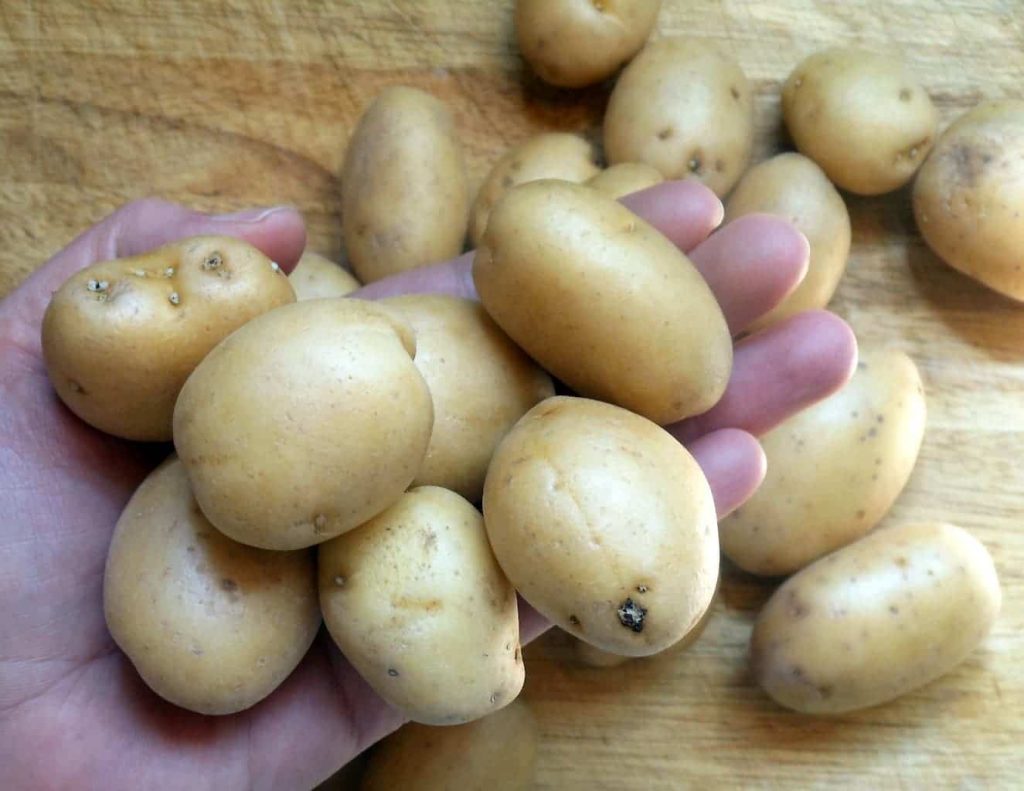 Anyway.
I was a visual art student. If you ask me to perform anything at all my cheeks turn a crazy shade of red and my neck feels hot and then I will inevitably trip over something. So in one of my art classes we spent a pretty huge chunk of time on watercolor, which happens to be one of my favorite mediums to work with. I love the washes of color and how they all have to work together. The subtleties and hints of barely blues and faint pinks that go all fuzzy when you look at the paintings sideways… the richness and depth can be achieved without over-complicating things– watercolor is beautiful.
MY watercolor was not.
I know we are always our own worst critics. But I hated my final piece that quarter. Couldn't stand it. Because my subject matter was seriously a burlap sack of potatoes.
But my art teacher loved it. L. O. V. E. D. it. She wanted to submit it to a national art contest that offers scholarship money. I said nooooooooooo. N. O. We went round and round about it and finally I caved because she was the boss of my grade and convinced me that she had an eye for contest-winning material.
I thought it was a joke. Worst watercolor of all time.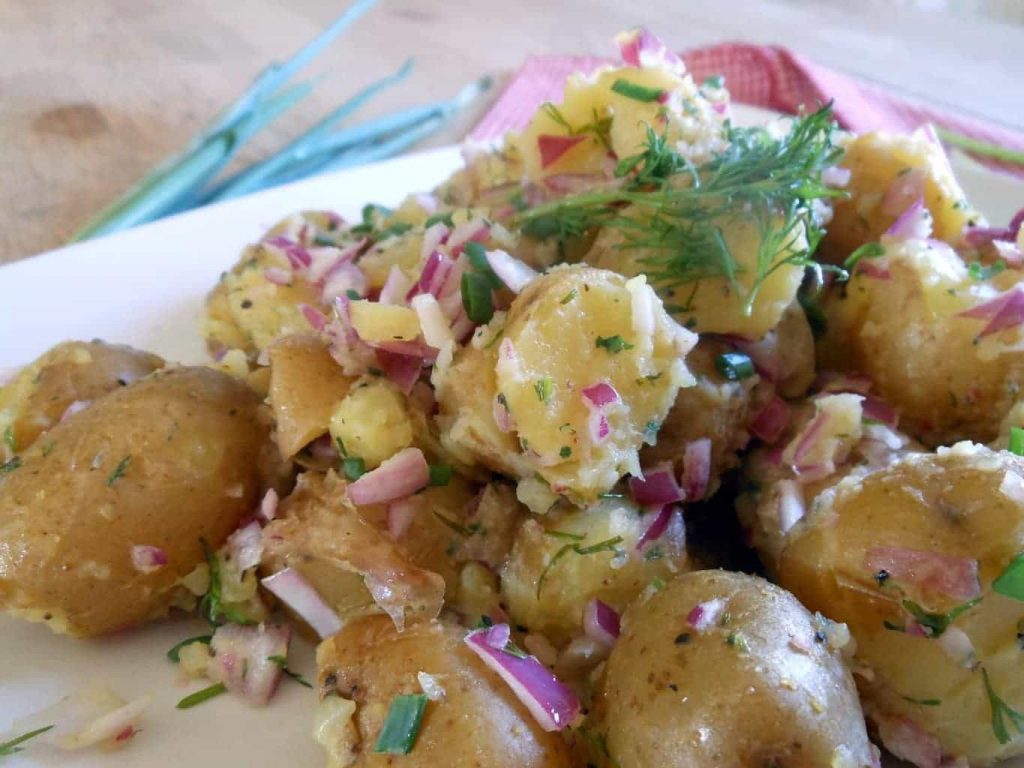 Of course it won the contest.
Which made me think that the people judging those contests are a buncha frauds that love weird reds and purples washed over yellows in the shape of potatoes.
But that's exactly what this potato salad looks like. Except that this stuff IS the real deal. It's not just some uninspired and art directed pile of potatoes.
These 3/4 diameter buttery yellow spuds are small enough to hold a half dozen in your hand. They are perfect in this salad tossed in a vinaigrette and scattered with fresh dill. Light and simple. No mayonnaise. Awesome potatoes front and center.

Baby Dutch Dill Potato Salad
Ingredients
1 tablespoon kosher salt
1.5 pounds baby dutch yellow potatoes
½ cup red onion, very finely chopped
2 tablespoons rice wine vinegar
1 teaspoon spicy mustard
½ teaspoon honey
½ teaspoon dried parsley (or 1 teaspoon chopped fresh)
¼ teaspoon onion powder
¼ teaspoon garlic powder
¼ teaspoon coarse ground black pepper
¼ teaspoon salt
¼ teaspoon granulated sugar
1 tablespoon olive oil
2-3 teaspoons chopped fresh dill
1-2 tablespoons red wine vinegar
¼ cup chopped green onions
Instructions
Add the kosher salt to a 3 quart pot of water and bring it to a boil.
Carefully add the potatoes and cook until just fork-tender, about 12-14 minutes.
Drain and empty the potatoes into a large bowl. Toss them with the onions and set aside.
In a small bowl whisk together the rice wine vinegar, spicy mustard, honey, parsley, onion powder, garlic powder, black pepper, salt, and sugar.
Drizzle in the olive oil and continue whisking until well combined.
Toss the potatoes and onions with the dressing.
Scatter the dill over the dressed potatoes.
Finish the salad by splashing red wine vinegar over it and then garnish with the green onions.
Refrigerate until you're ready to serve.
I forgot to mention that my painting was titled, "This spud's for you." Ha.
Want Some More?
Get new recipes plus a healthy dose of snarky humor delivered to your inbox each week. It's good stuff y'all.