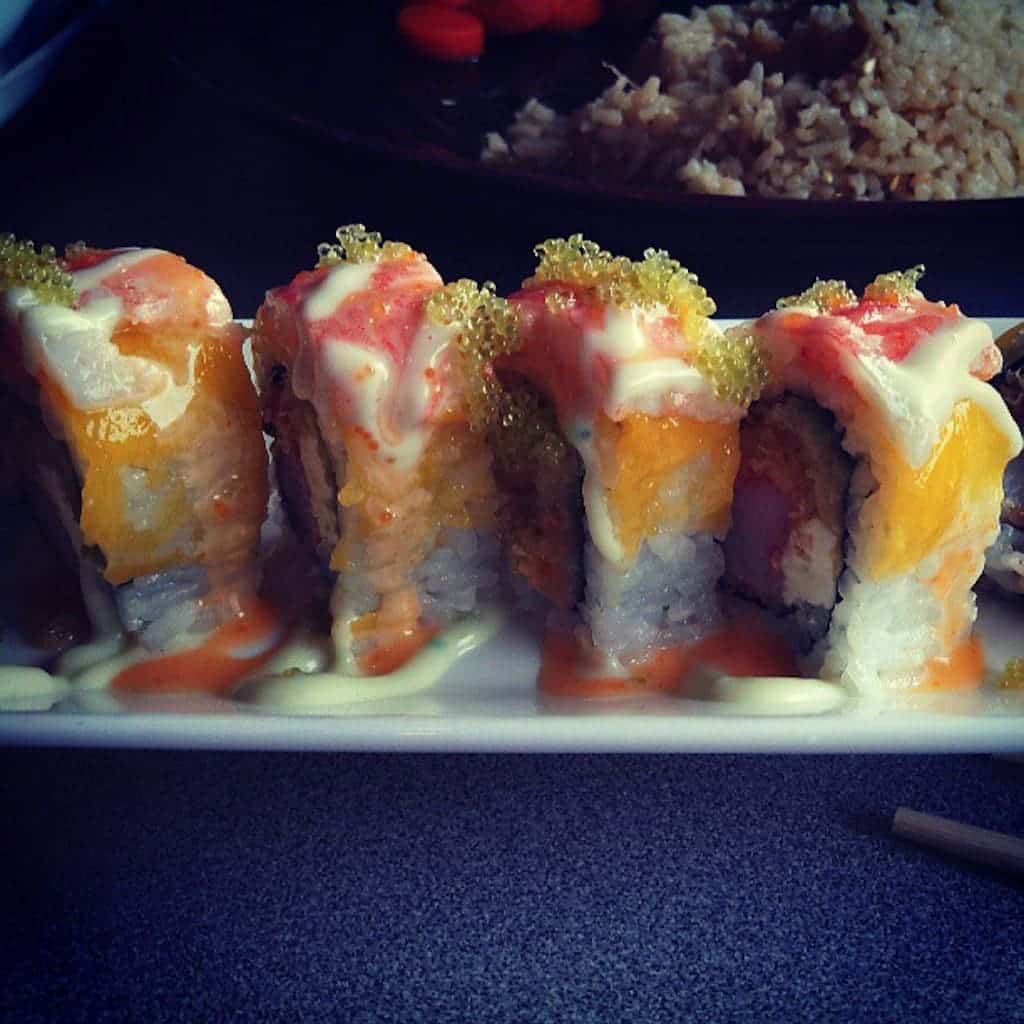 #1- It's Manic Monday!!! I had a fantastic weekend celebrating with my family. Let's take a second to review.
Chad and I kicked things off with a sushi lunch on Friday that was outta this world delicious. I cannot say enough good things about Sumo, the little sushi spot that opened up near us recently, and dang if it isn't about time there was somewhere in this place to get decent food! If you are in the Shelby, NC area please pay Sumo a visit! If you aren't into sushi they have a hibachi menu that will not disappoint. My birthday lunch was so great!! Where is your favorite sushi spot?
#2- It is raining here like monsoon season so I don't actually need this but I still thing it is majorly awesome. I'm gonna use this in August when the heat makes me wanna die and we haven't seen rain in weeks. Raining FM. Check it out.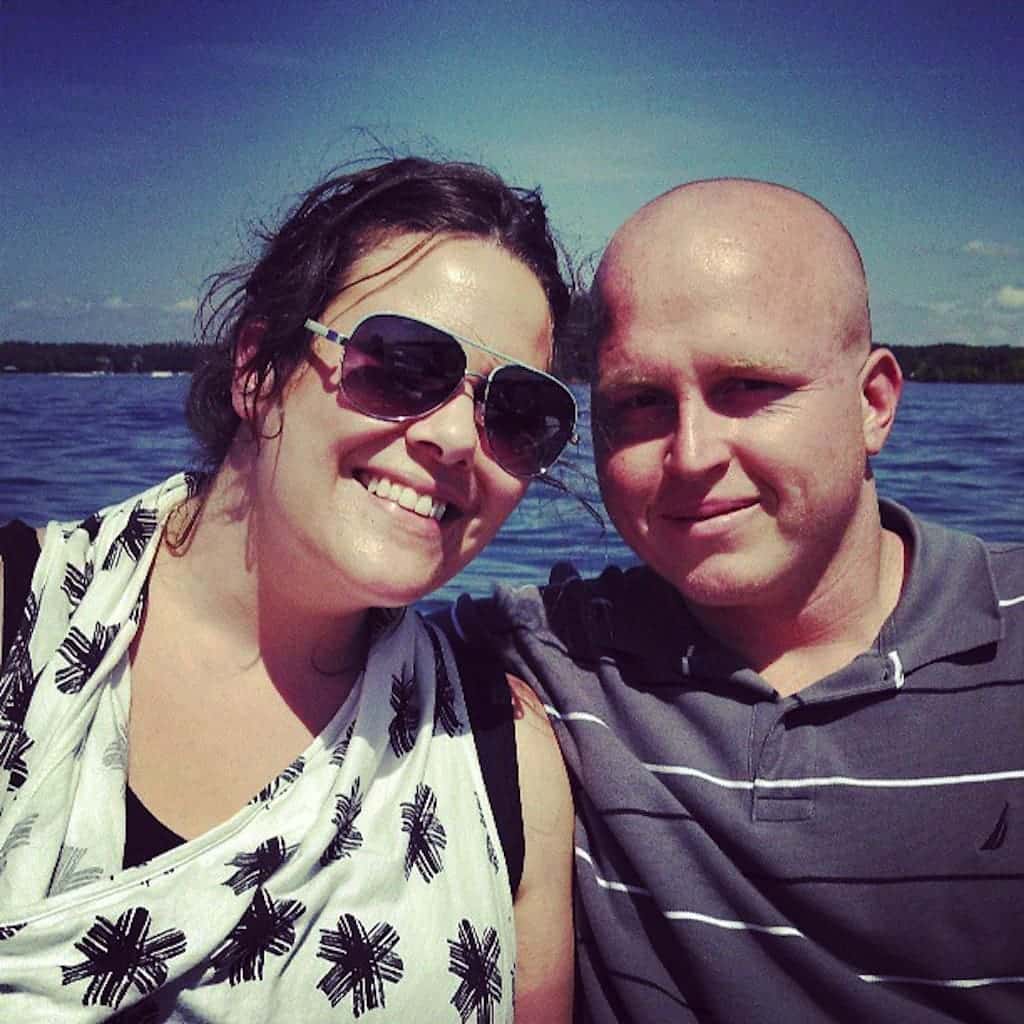 #3- We spent Saturday afternoon on the lake and the weather was perfect. Also, despite my liberal sunscreen application, my shoulders and cheeks still turned rosy and red and then all weekend people kept saying, "You got some sun!!" which I think might be one of those weird back-handed compliments? Is it actually secret code for, "You look like a lobster!" Or, "Why don't you wear sunscreen???!!" I don't know.
#4- I'll be posting lots of dude-friendly food this week in case you need ideas for the dads in your life. Let's start with this awesome list of 25 Gourmet Sandwiches for Guys from Men's Health. #'s 17, 18, 20, and 24 look particularly amazing.
#5- I love THIS CAT. Not to be confused with the tiny monster below. Whom I also love, Even though she bites my feet.
#6- This is basically the worst idea Norma Jean ever had.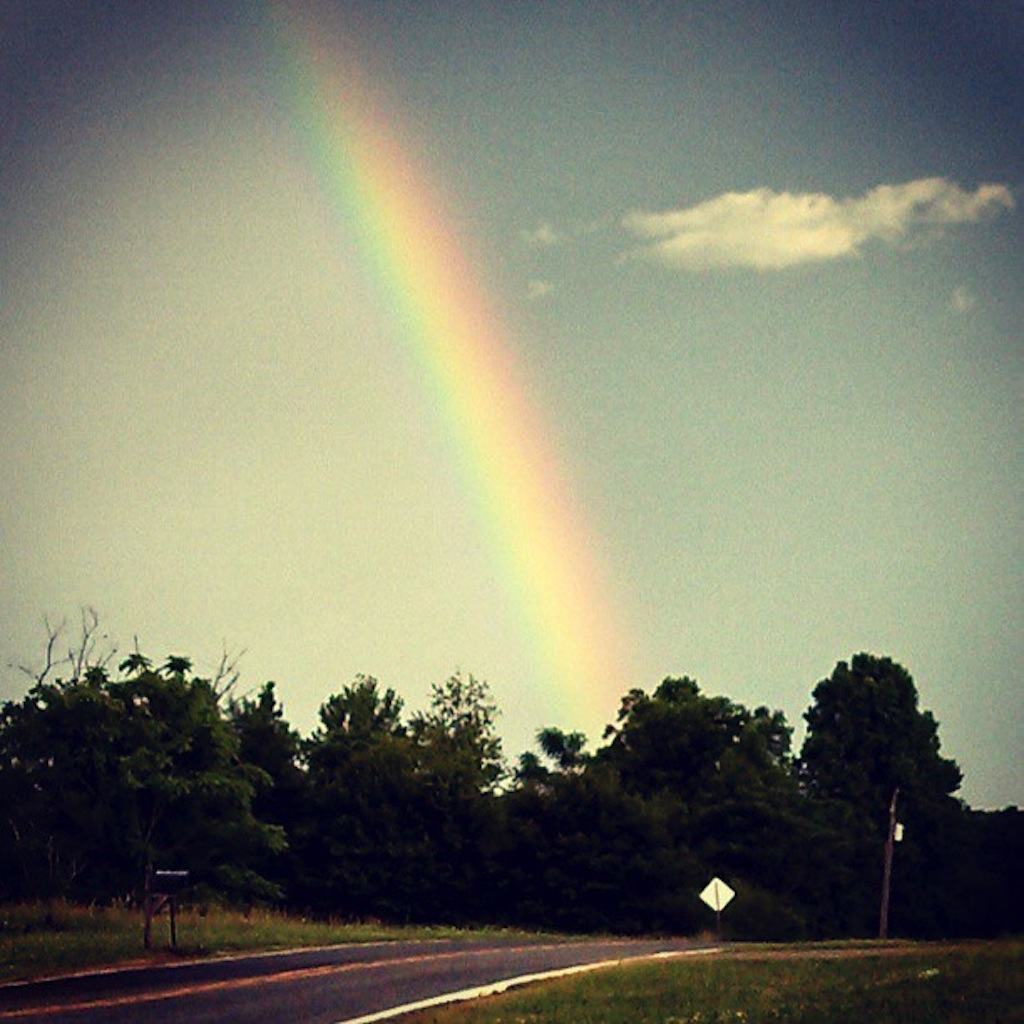 #7- This rainbow at the top of our road. It was breathtaking! Photos just don't do a rainbow justice.
Hope your week is awesome! Make it great!