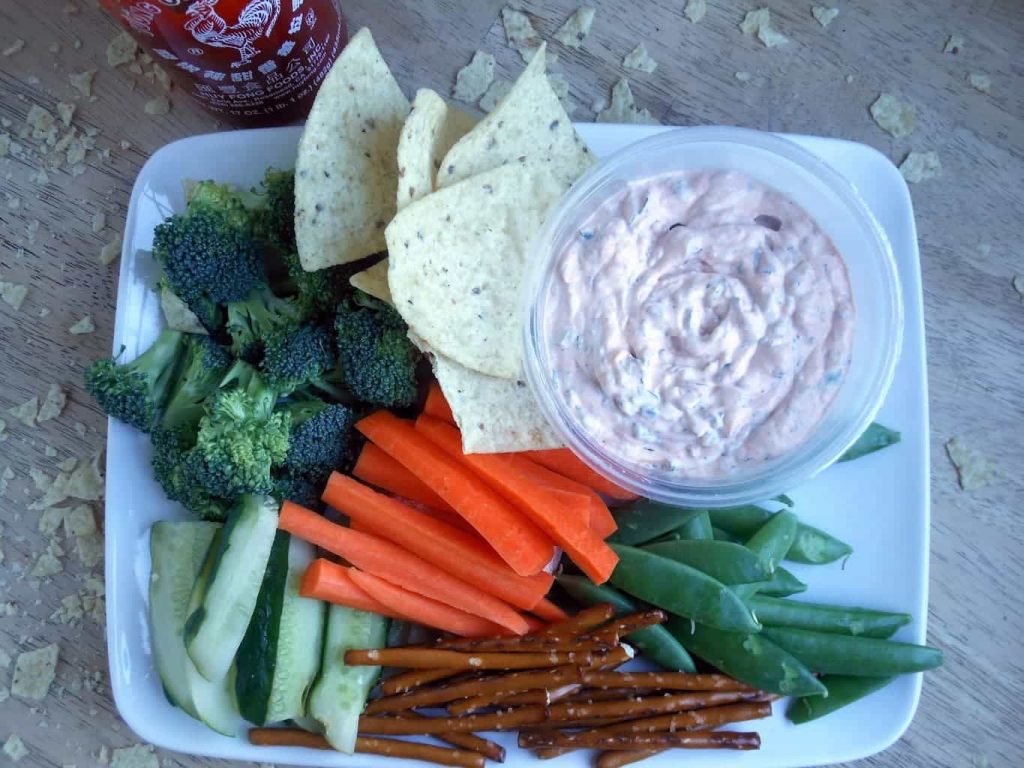 Dip.
Such a perfect excuse to eat a bunch of snacky foods.
I love things that are really quick to throw together in case of get-together emergencies. This dip is that– it comes together as fast as you can chop a few herbs and stir.
Andrew likes to refer to salsa as "dip". It is a MAJOR pet peeve of mine when he asks if he can have "chip and dip" and what he really means is "chips and salsa".
Dip has to be thick. It has to coat the chips. It has to stay in one delicious dippy spot on your little paper appetizer plate at the weekend barbeque so it doesn't contaminate the brownie you decided to sneak off the dessert table before the burgers are done.
Salsa, no matter how chunky and full of veggies, can't do that. Salsa is delicious. Salsa has a definite and permanent spot in my fridge and my diet. But salsa-tinged brownies are no good. And salsa is not dip.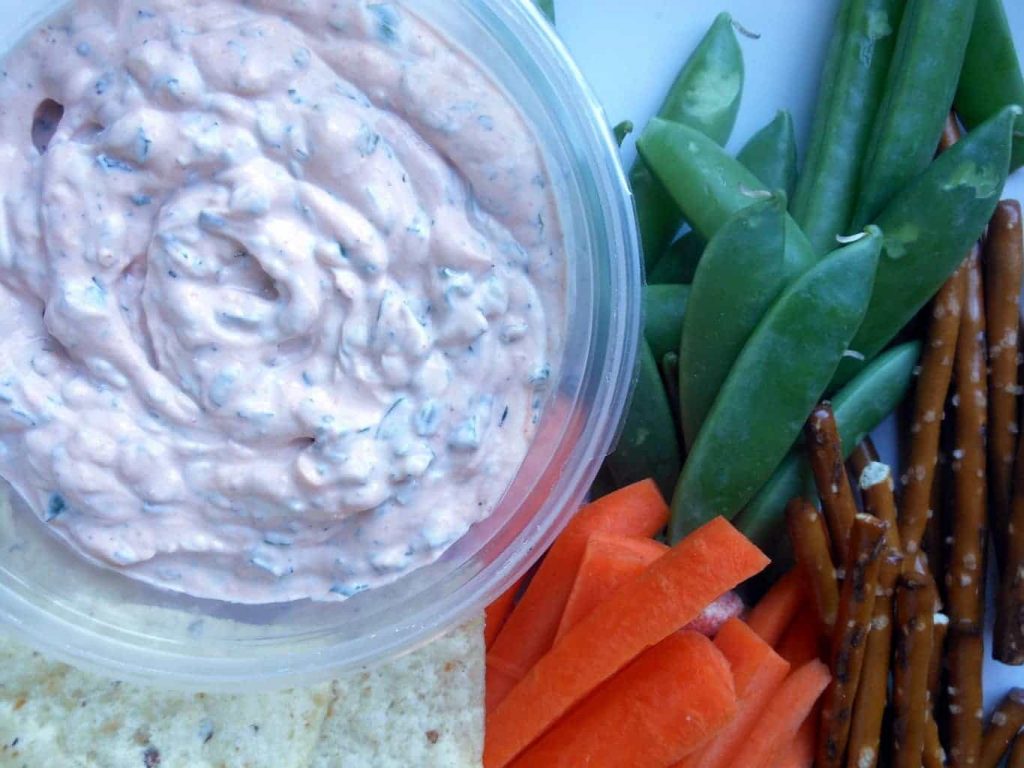 THIS is dip. Sriracha Ranch Dill Dip. Cool and creamy, full of fresh herbs, and with just a slight kick from the Sriracha sauce. Thick, ranch-seasoned sour cream-based dip. Dip that never met a chip it didn't like– pita, corn tortilla, potato– they all love it.
Add this to the list of dude-friendly foods we are making this week. And then be happy that it's everyone-friendly too.

Sriracha Ranch Dill Dip
Serves:
1¼ cups of party dip!
Ingredients
1 cup light sour cream
2 cloves garlic, very finely minced
3 tablespoons chopped fresh parsley
2 tablespoons chopped chives or minced green onions
1½ teaspoons chopped fresh dill
2-3 teaspoons Sriracha sauce (more to taste)
salt & pepper to taste
Instructions
Mix all ingredients together and refrigerate until ready to serve.
The flavor amplifies the longer it sits-- this can be prepared just before serving but is delicious if you let the flavors blend overnight.
It will keep up to 2 weeks refrigerated.
Andrew– you stand corrected.

More Man-Friendly Appetizer Foods You'll Love…
Honey Chipotle Lime Baked Wings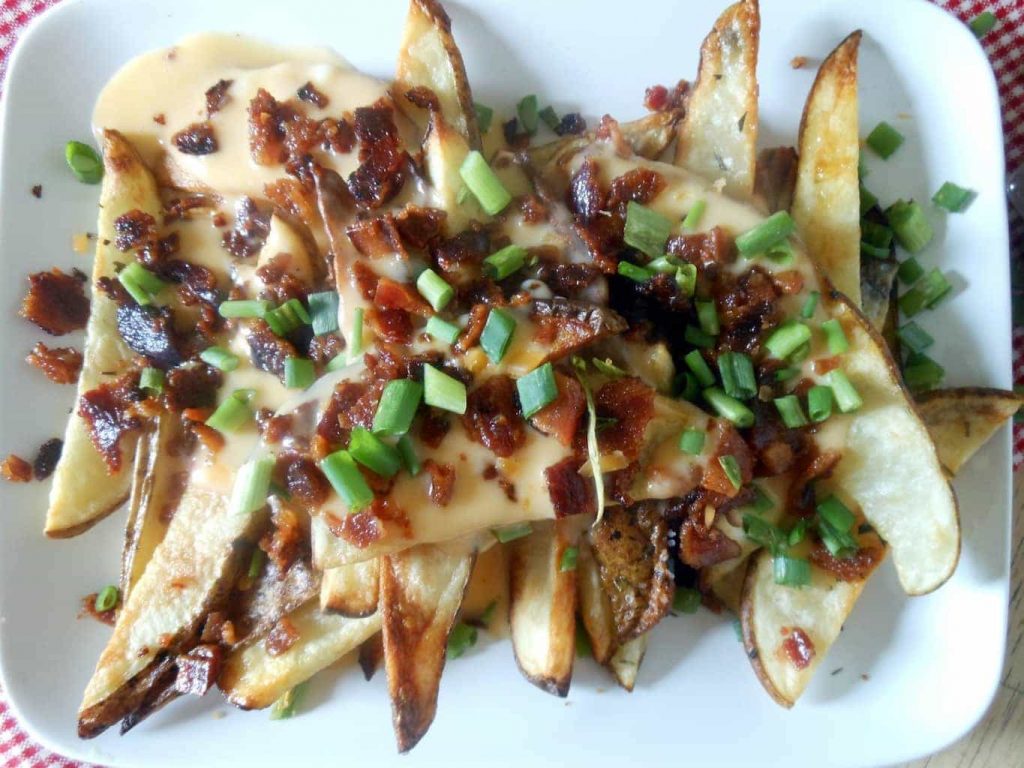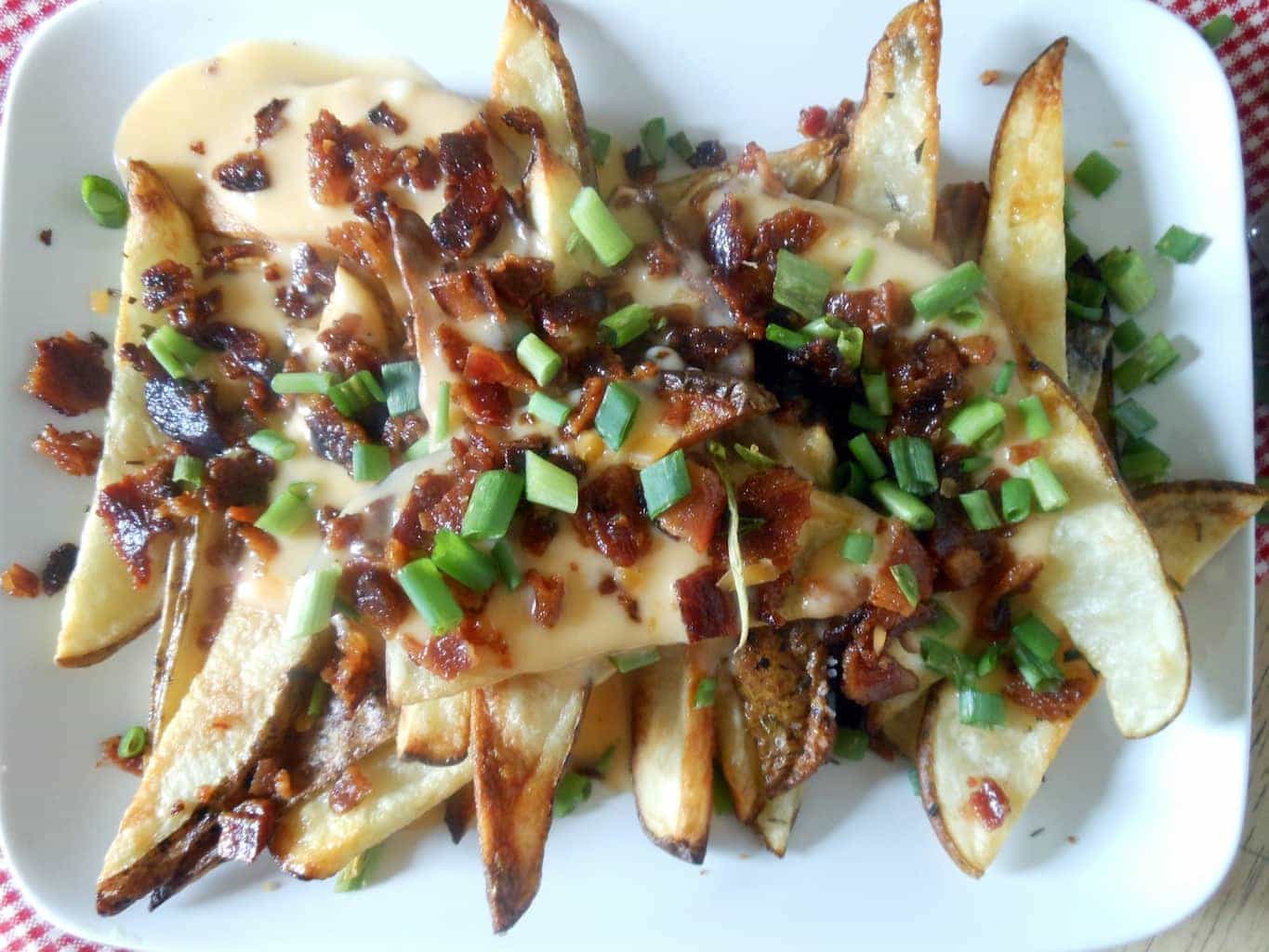 Lightened Up Loaded Bacon Cheese Fries
Bite-Size Bacon Spinach Cheese Balls
From Around the Web: