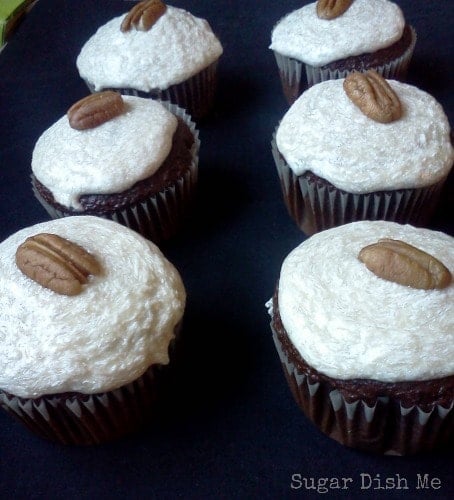 #1- In a cool twist of fate this week I sort of brushed virtual elbows with one of my favorite favorite authors – Charlaine Harris (if you are unfamiliar she is the mind behind the Sookie Stackhouse series and many many others, but since the HBO series True Blood is a Sookie Stackhouse spinoff, I figured it was the best point of reference). I made these cupcakes – Caroline Bellefleur's Chocolate Cake – forever ago, in my first year of blogging.
They are based on a character in her books– on old southern lady that has a reputation for an amazing chocolate cake. I also made Sookie's Chicken Casserole awhile back, a recipe based on the main character's knack for cooking comfort foods. Both recipes were adapted from a book called The Sookie Stackhouse Companion and so my adapted recipes were brought to Charlaine Harris' publisher's attention! Through a series of emails they contacted me AND per Mrs. Harris' instructions sent me a copy of a special UK edition of the last book in the series (and it just so happened to be the only one I hadn't read)!!!! It was pretty flipping neat, to say the least. So now I really just want to get my work done so I can park on the couch and finish this book.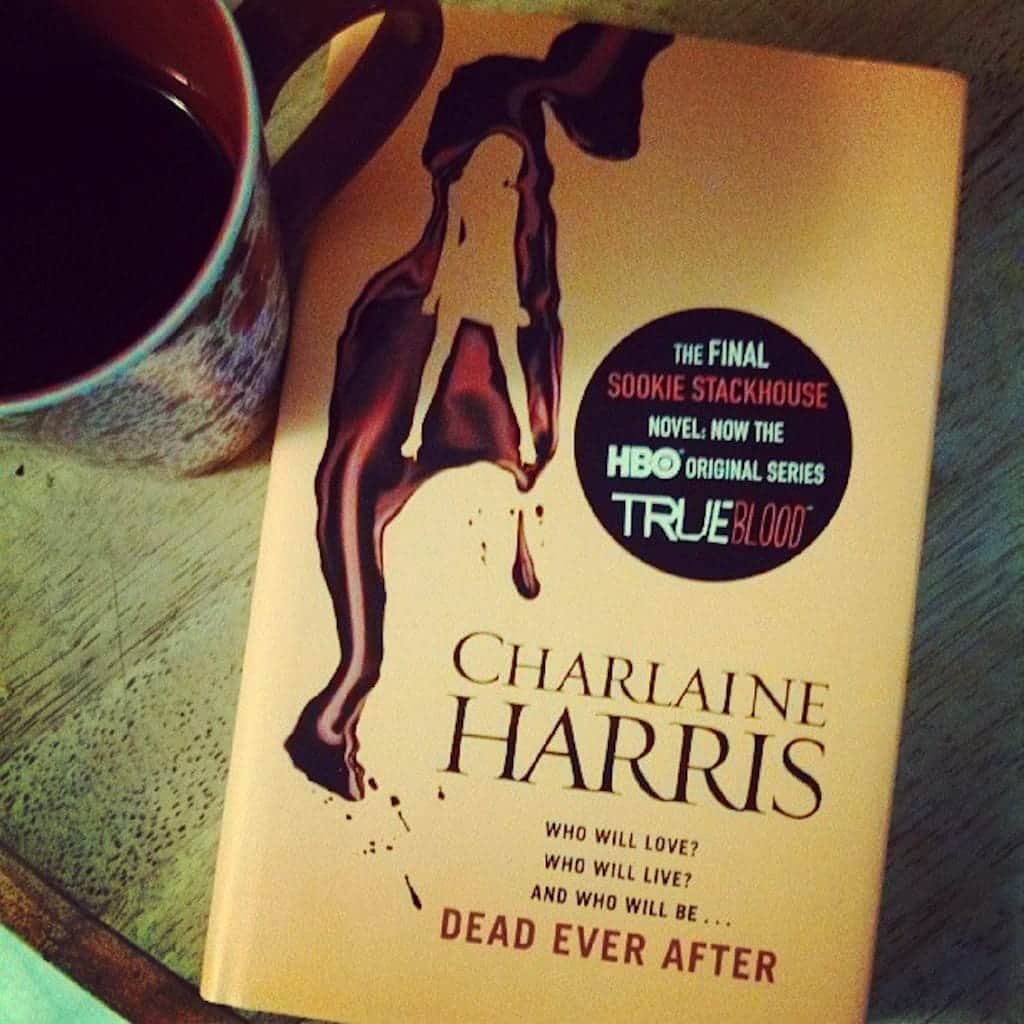 #2- School starts in one week. ONE WEEK!!! So whenever the seasons switch over I have this insane urge to purge everything in the house and clean out all the closets. Does this happen to you? Like forget spring cleaning. I turn my life upside down at the start of every season. The only problem with this is that I am super thorough, so until I'm done everything looks 48 times worse than it did when I started. Also I have begun packing all the stuff we don't use regularly. Even though we haven't found a house yet. Can you tell I'm ready to go? I. Am. Ready.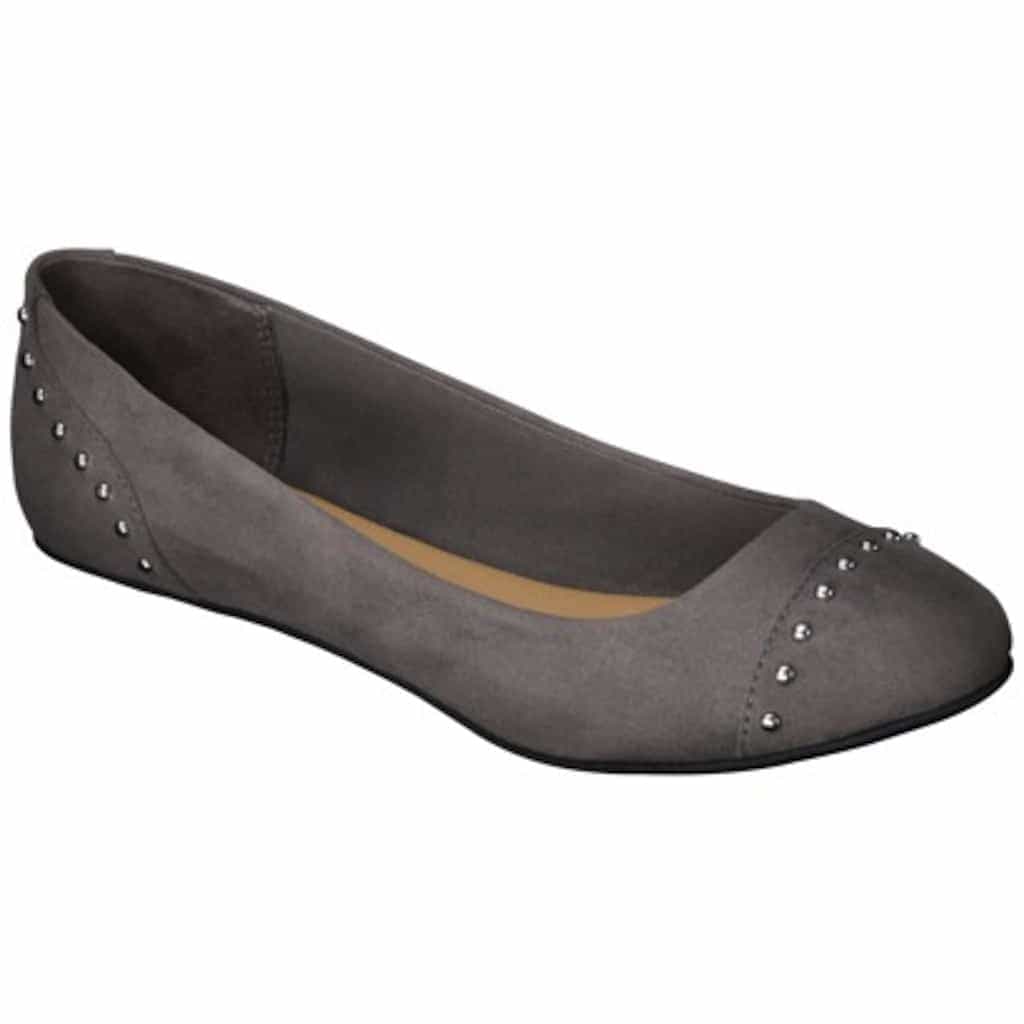 #3- The seasons are changing and it has occurred to me that I don't have any in-between shoes. I am always in bare feet when I'm home. I wear flip flops when I have to go somewhere in the summer and I only like socks when it is -23 degrees. Actually, I take that back. I do not like socks. Anyway, sometimes flip flops are not appropriate. And sometimes I need to paint my toenails. So I found these cute flats. What do you think?
#4- 25 pictures to make you smile. (#13 is my favorite.)
#5- Forest Houses for your viewing pleasure. Because they ae fun. And because I'd kind of like to live in a storybook.
#6- Awww. Sweet sleepy Lucy. I told you guys– this is all she ever does. Laziest puppy ever.
#7- After hearing feedback from some of you (thank you!!! I appreciate it!) I decided to add a Weekly Newsletter subscription option for my email readers. If you subscribe by email you currently receive a new email with every post. With the Weekly Newsletter you will receive ONE email on Fridays with all 5 posts. There are so many of you that have been with me for forever (I appreciate you so so much!) and so I wanted to make sure you knew the option was available. You can use the signup form below.