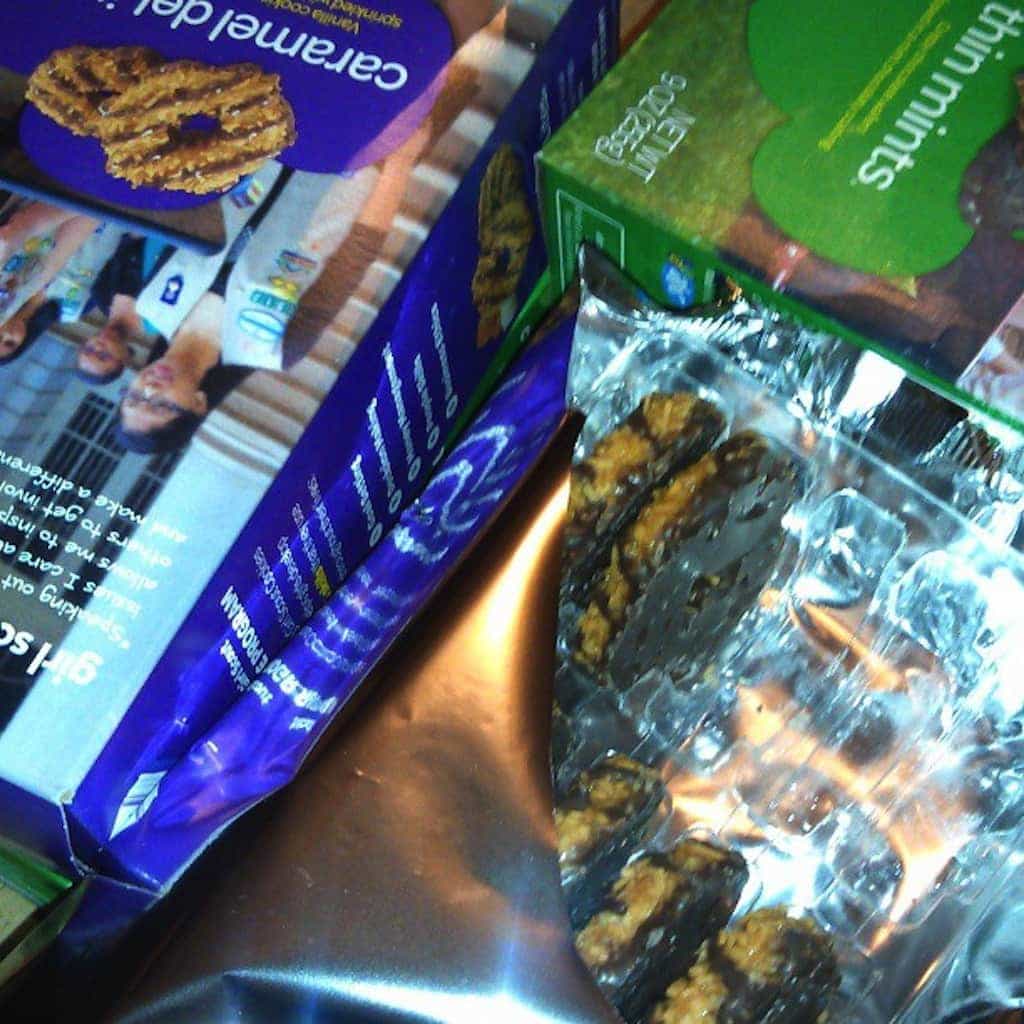 #1- We were out running errands for most of Saturday after Chad got home from work. When I came home, there was a package from Deanna at SOLE Food Kitchen on the porch. It was full of GIRL SCOUT COOKIES!!!!!!!! I ate 4 Samoas (what is this ""Caramel deLites" nonsense on the box? These are SAMOAS.) immediately. Those were soon followed by 2 more, plus some Thin Mints annnnddd… Girl Scout cookies are like cookie crack. I feel fat and happy. That is all.
#2- Remember when I made caramelized onion grilled cheese sandwiches and whined about my dryer kicking the bucket? Well. I started shopping for a new dryer, consumer-report-reading and price-comparing and stressing out about how much stupid appliances cost, all the while knowing that I am a girl that thoroughly enjoys a warm fluffy towel and a snug pair of dryer-dried jeans (on a skinny day). There are no clothes lines in my future. I got frustrated with the whole process and decided to whine at Chad until he finally agreed to take the dryer apart and genuinely determine what was the matter. He fixed the dryer for $15.68. I love him.
#3- THIS little girl making scrambled eggs with her mama makes my heart so so so happy.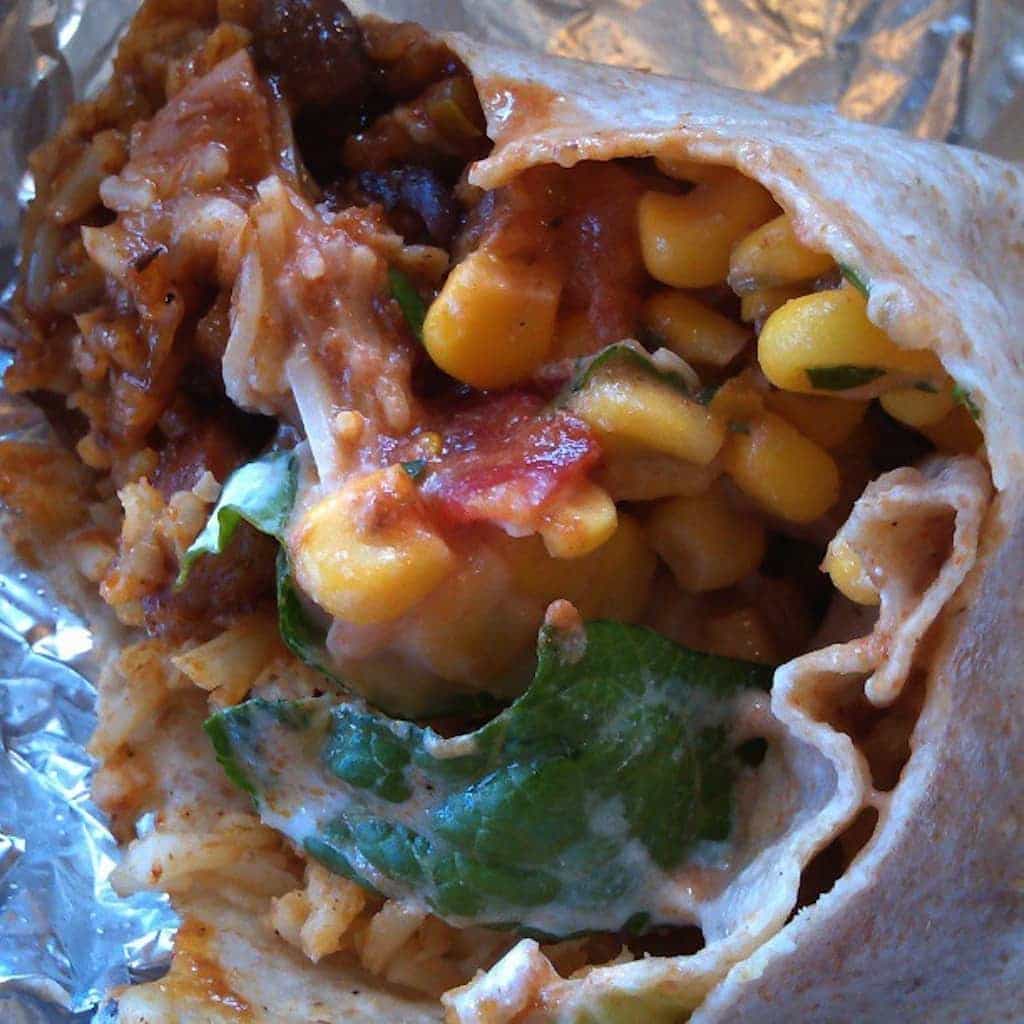 #4- Ancho Chile Chicken Burrito from Qdoba. Because my life can never ever have enough Mexican cuisine. Ever.
#5- We went to see Identity Thief with Melissa McCarthy and Jason Bateman this past Saturday. LOVED IT. I would highly recommend it if you are looking for a good comedy to go see. I really dig Melissa McCarthy anyway, and now I love her even more.
In the middle of the movie two totally random things happened– first some guy two rows behind me started snoring REALLY loudly (not indicative at all of the caliber of this movie I promise, but definitely a good indicator that the 9:55 showtime was past 'ol buddy's curfew). Then someone (the same super rude dude? maybe, I'm but not positive) answered their phone and proceeded to have a REALLY loud conversation during a quiet part of the movie like as if there weren't a hundred other people sharing the theater that paid a decent chunk of change to not be interrupted by his obvious disinterest. People were exchanging glances and annoyed whispers. I tolerated it for about 10.3 seconds before I turned around with the eyebrow-raised death glare that I inherited from my dad and said, "Are you freaking kidding me right now?!" He hung up the phone.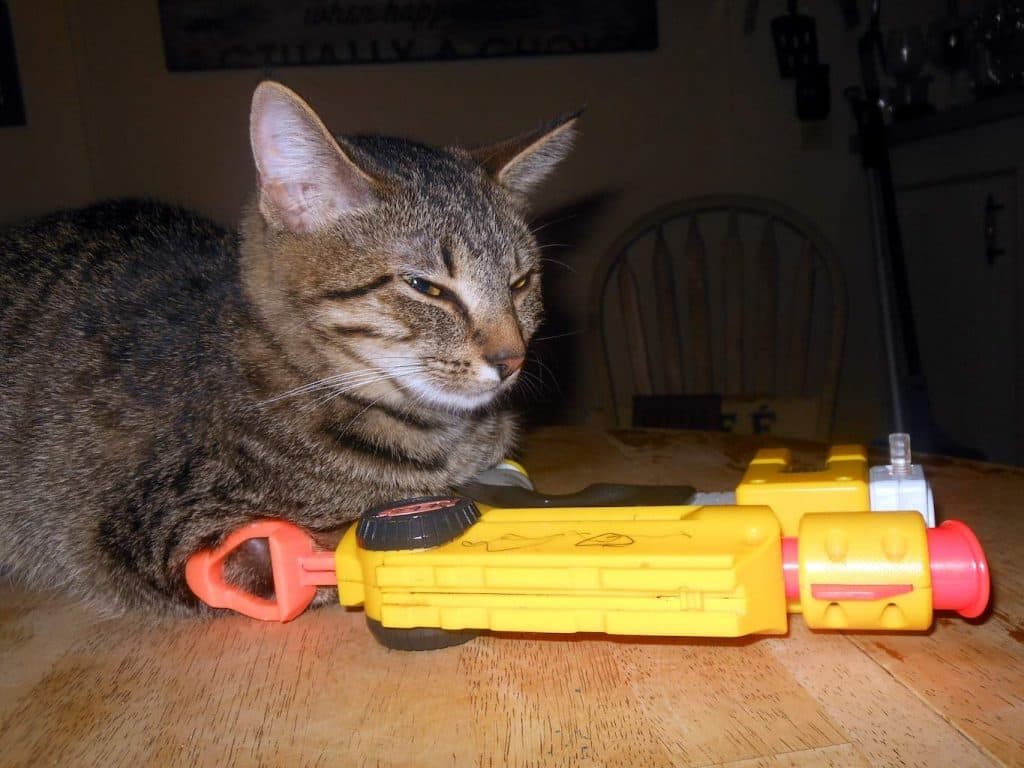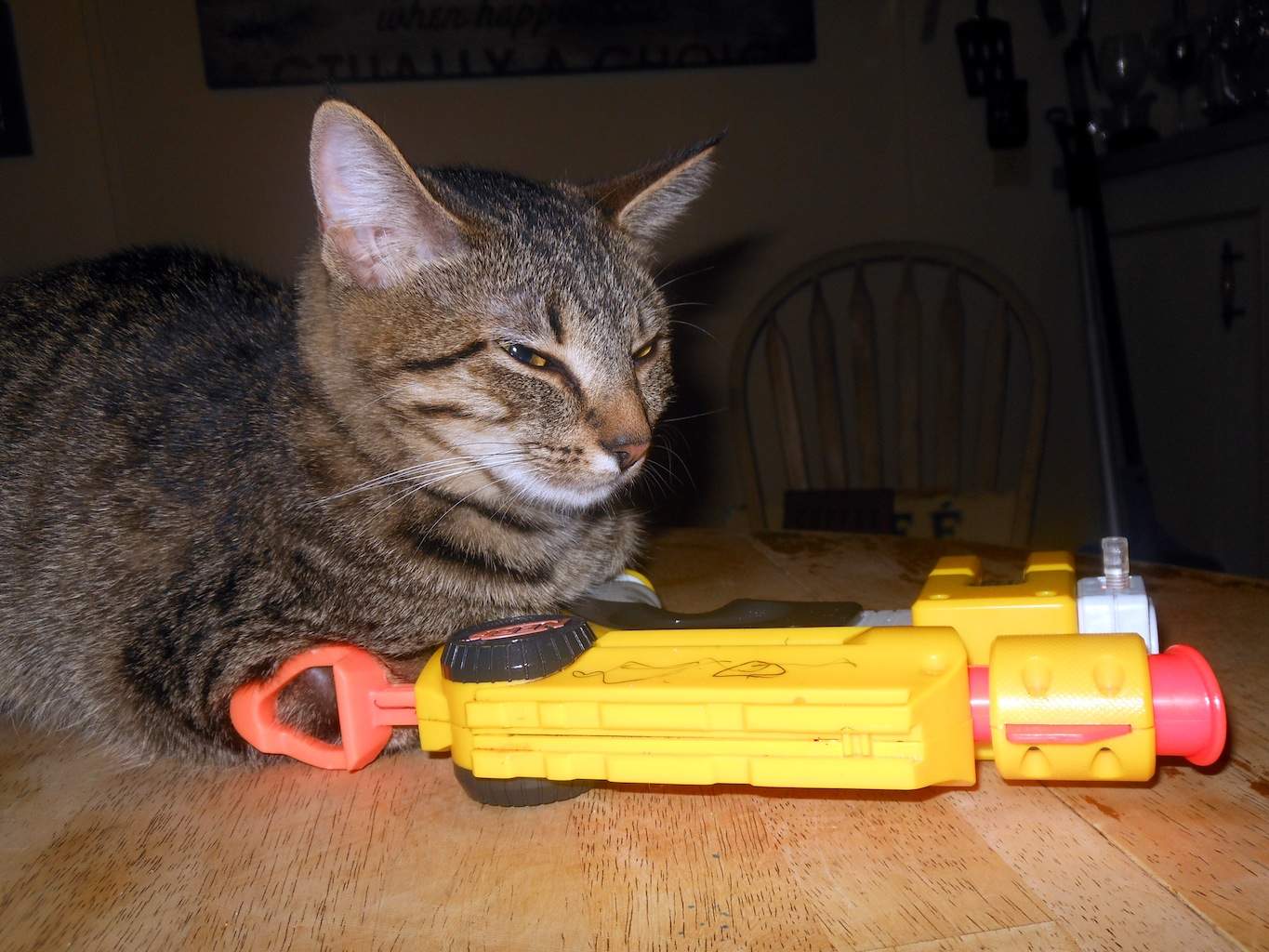 #6- This NERF gun has a laser light. It is Norma Jean's favorite toy. Someone forgot to put it away. And now she is armed and peering at us through her evil kitty eye slits. In other What the h*ll is Norma Jean thinking news, she had a freaking field day with the pepper plants Chad has spent the last two months cultivating. Leaves tossed everywhere like plant confetti. He was pretty mad. She could care less. I bought her some cat grass. I hope it works.
#7- Another weird kitty.